I've been lurking around here for a year and a half, made some small upgrades and researched information. Well, I'm about to take my first major upgrade/modification step on my car since I've acquired it.
Let's start with the small stuff first. I wanted a blue Camaro SS with the RS package, automatic, leather interior and white stripes. Luckily for me, I found this little beauty at a dealer just 10 minutes from my sister's house.
Purchased 7/28/11: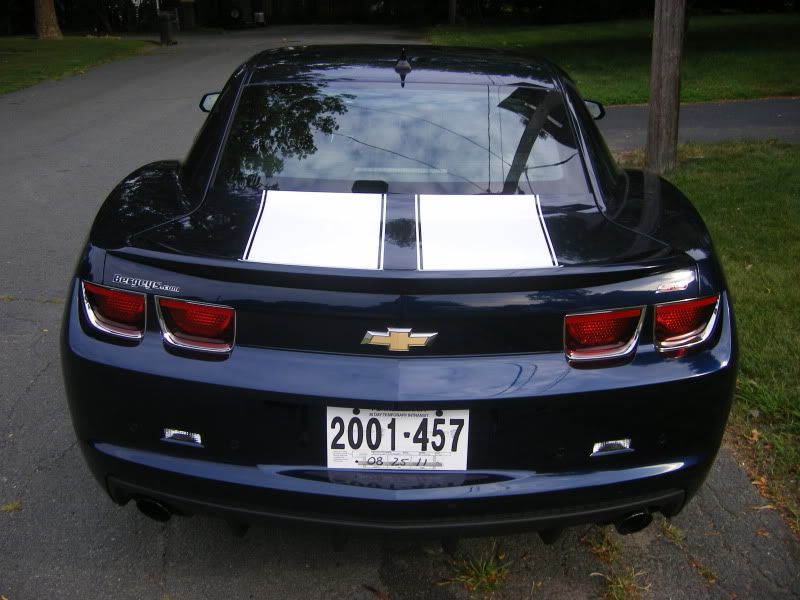 Already installed was a K&N CAI:
My first small modification was the change the license plate lights to LED:
Then came the new stereo system:
Then I had some custom LED sequential turn signal tail lights:
Knight rider scanner:
Next step was the custom license plate: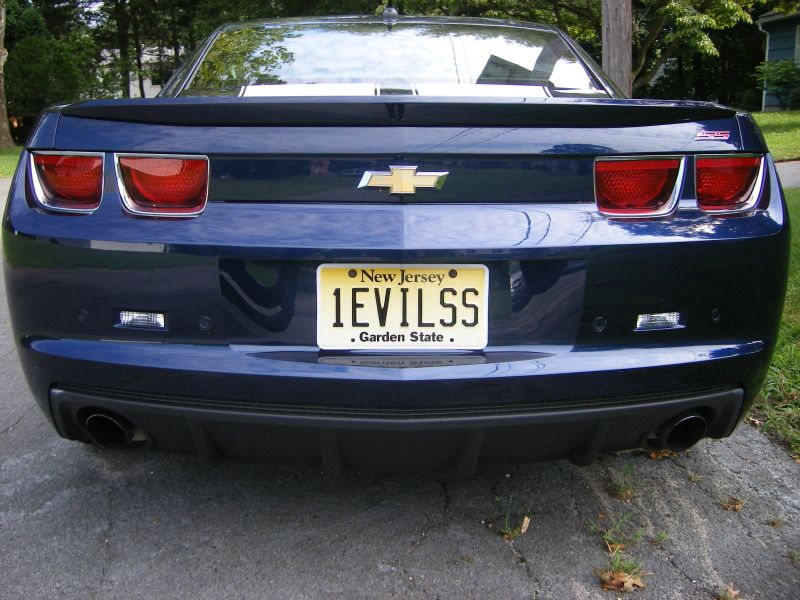 So now for the big project that's been awaiting the green light!!!
Jerry from Ideal Garage (C5 member and master cylinder maker
IDEALG
) will be handling the tough work of converting my L99 into LS3 with some added extras, all being supplied through Jannetty Racing:
2010 CAMARO L99 LS3 VALVE TRAIN CONVERSION
2010 CAMARO LS3 CAM PACKAGE
2010 CAMARO 6L80E TORQUE CONVERTER 2800 STALL
2010-13 CAMARO & ZL1 LONG TUBE HEADERS
2010-11 CAMARO CATTED SECTION 2.5 INCH OUTLET
TIMING CHAIN GEN 3, (3/8 X 7/32 X 6)
LS3 MELLING OIL PUMP
99-UP GM X3 POWERFLASH HAND HELD TUNER
Mods on my list to come:
Heritage Grill
Painted Engine cover
Powdercoated Calipers
ZL1 rear
Quad tipped exhaust
Steel brake lines
Drilled/slotted rotors
Lloyd Floor mats