One down, 3 or 4 more mods to go. Will probably be calling up Lethal Racing to order my Night Fury cam and then Ill call a few shops and talk to them about pricing and their experience with tuning these LS3's. So far I know im going to be checking out IPS Motorsports, Back Street Performance and Mike Norris. See how I feel with those three and go from there, if anyone has any suggestions in the Ohio area feel free to post.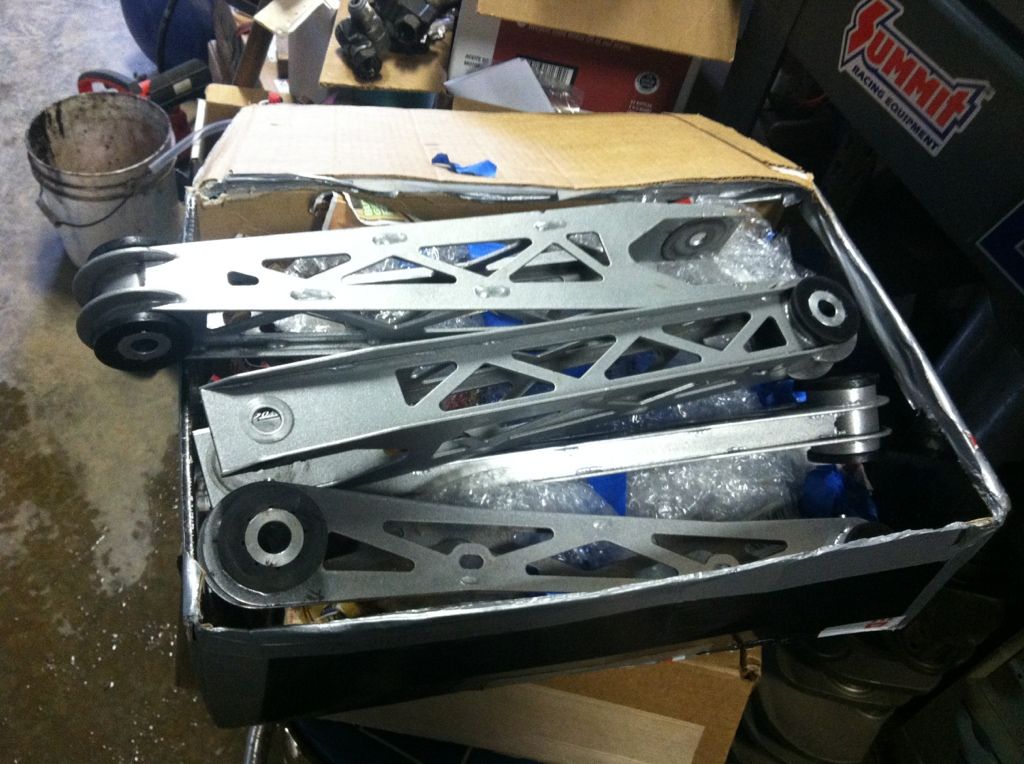 The parts
Gotta love this damn rain, whole drive way is filled with mud puddles.
And its done, hardest part was getting the old bushing out. Torched it and then used a punch and hammer to hammer it out.