Worked on salt last night, first was to add the separate Clutch Fluid reservoir, as some know this is one of the thing's that we recommend on all M6 cars, and here is why.
This is what it looks like after 1200Mi for the Fluid.
Here is a pic on the new Reservoir and the new fluid color.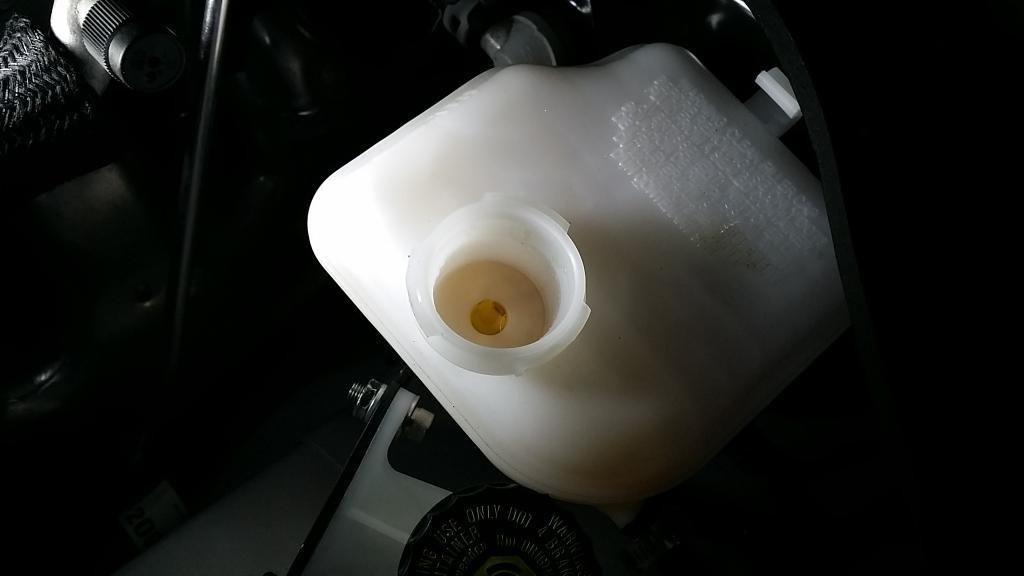 Next we sent out the strut brace and had the center polished and the caps powder coated black, then added some new hardware to hold it in place.
Next we will add a vararam Power Wedge for the LS7.