[QUOTE=Blue10CamaroSS;5798749]I've posted up this picture for about 17 different threads already for different reasons but here is another one

Me personally, I don't have kids, not married but I'm living with the gf. She doesn't want kids. I don't want kids. We both have our own daily drivers, but then we also have our fun cars:
2010 Camaro SS and 2013 Corvette 427 aka convertible special edition Z06.
For my situation, I would always choose the Z06 over the 1LE. My preference is experience with both the Camaro and the Vette. Granted the 1LE is an improvement over the 2SS, the Vette just has that more "me" factor.
Now if my scenario was changed, and I had kids or possible not having the Vette as a play car and needed the choice as a daily, then yes, the 1LE would be the choice.
But when you put them side by side, it screams madness and pure evil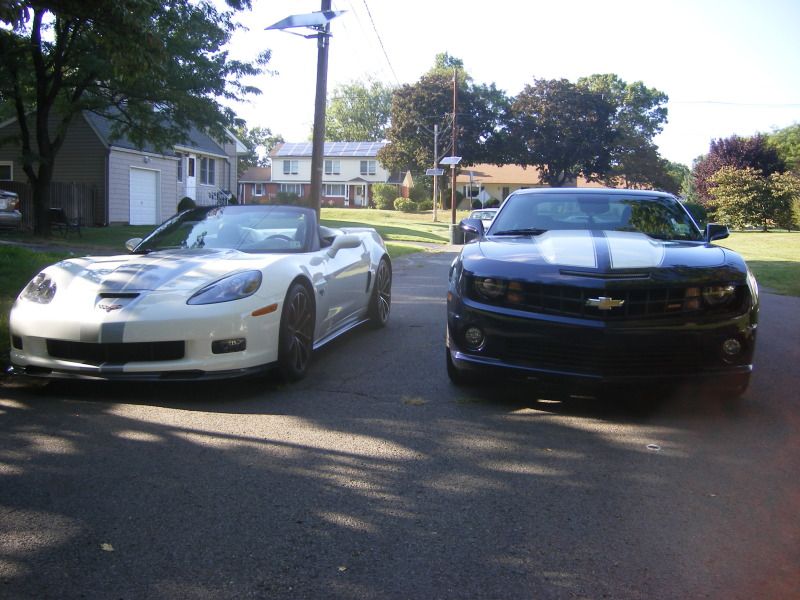 [That's what i'm talking about! Vetts and camaros look good together!