Quote:
Originally Posted by
Dmpsix
I see, the retro chambered exhaust looks just like a straight pipe though other than a few changes you can see to the pipe itself.

I'm just scared for $1,000 that it will sound too similar to just a muffler delete.
At first glance they are easy to miss but if you look closely there are 4 sections that look like this.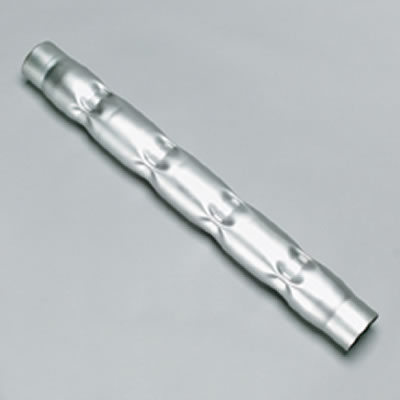 If you look inside it they look like this.
These acoustically tuned chambered section are what gives a chambered exhaust their signature raw muscle car sound.