I pick black painted stripes that go past the hood line, however that is not an option but should be...so i just voted black painted stripes...
Quote:
Originally Posted by
zforce
cyber grey looks like if it was black but dirty. ever seen a black car that has not been washed for some time? that's what I think of dark grey (cyber grey). Would love to have my blackstripes PAINTED at the factory.
Wow, so I take it you don't like cyber grey at all then. Dirty black is not what most people see when they look at cyber grey. Depending on the lighting or what time of day the car is outside, the color varies from a brownish color under yellow studio lights to a bluish silver color in the white sunlight.. If it is dirty, then it also depends on the lighting as to how it looks however it does not look like dirty black. Below is a slightly dirty ZO6 or you can say one without a fresh waxing. On the Camaro, cyber grey is going to make the car look like a stealth fighter or the new raptor jet in my opinion. Some people in other forums when the color was introduced on the ZR1 would say that they heard that cyber grey on the ZR1 was just a concept color and costs a stupid amount around $10,000 for the paintjob. There was even an article which claimed cyber grey on the ZR1 supercar was some special paint that was more slick for better aerodynamics. Others have said the production paint will not have those blue flakes found in color to keep costs down. All these were proven wrong once they started hitting the standard Corvette models as a popular color and people could see them for themselves at the dealer.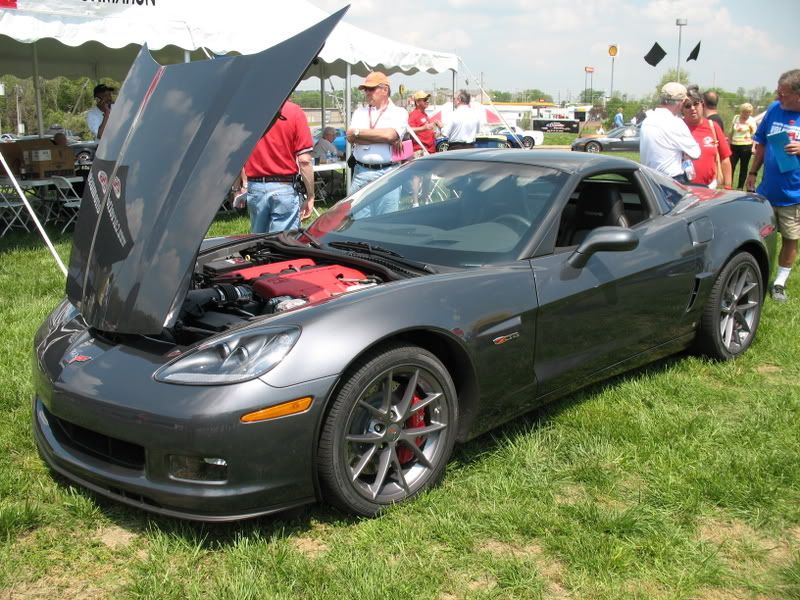 Here is a cyber grey vette with polished wheels.. You can imagine how it will look like on the camaro with this one