Some background story first:
I've been obsessed with Camaros since around 1994, when one of the moms at my elementary school showed up in a red 4th gen convertible. The way it turned heads and caused people to stare at it in admiration was not lost on me, even at that young age.

When I was in high school, they refreshed the 4th gen body style, and I liked it immediately. One of the kids at my high school had a 2002 Z28...I thought he was the luckiest guy on the planet.

A couple years later, Transformers came out. As soon as I saw Bumblebee as the 5th gen concept, I was absolutely hooked. Aside from the part where Megan Fox looks under Bumblebee's hood, the audience never reacted to anything as much as the Camaro on screen. It had the same effect on me as it did back in 1994...I was filled with awe and respect.
Finally, 2010. I had been reading about Camaro5 Fest II on the Camaro5 forums, and I was finally at the stage in my life where it was financially conceivable to look into buying a Camaro. The Fest sounded like the greatest thing ever, especially since I live in CA, which had one of the greatest caravans planned. I had to be a part of it. This time, I wouldn't be the one just looking and wishing!
I test-drove several Camaros around the valley with my Dad, which was more of a formality than anything. Unless it was a terrible experience, my mind was already made up. Thankfully, it turned out that they drive and handle as good as they look! But of all the ones we looked at, I couldn't find "the one". Whether it was the color, the package (no way I was getting those "LS" wheels, sorry), or the price (out of my range), something was missing from the ones that we tested. So I decided that I would order exactly what I wanted, and wait a litttttle bit longer. ::Sigh:: I went to the dealership and placed my order on November 7th, 2010.
After what seemed like an eternity, I took delivery on December 27th, 2010. I had ordered a 2011 1LT/RS in CGM with black stripes- the single greatest color combination in my opinion. I decided to go with the V6 instead of V8 completely because of cost...just wasn't in the position to afford the extra $8 grand plus tax, along with gas mileage, insurance, etc. If I could do it all again, would I go with an SS? Absolutely. Now that I'm officially an "enthusiast", it's the obvious choice. Do I have any regrets? Absolutely not.
I went to the dealership on my lunch to check her out before taking delivery that night: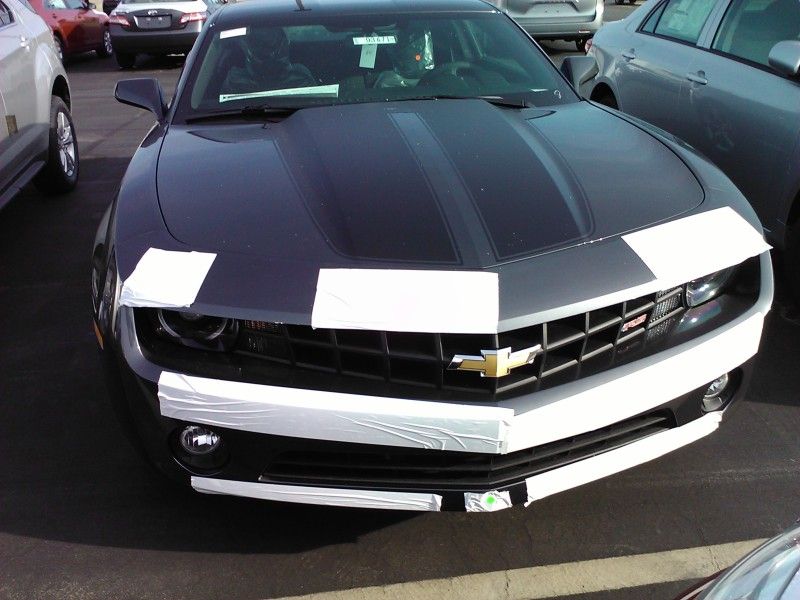 I absolutely love the way CGM looks when the sunlight hits it: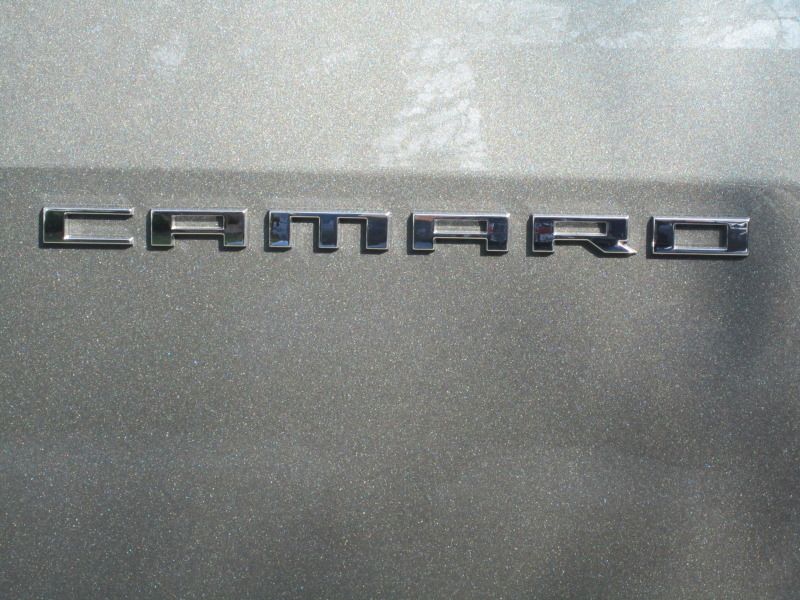 I named her Celeste, which means "Heavenly". Activate permagrin in 3...2...1...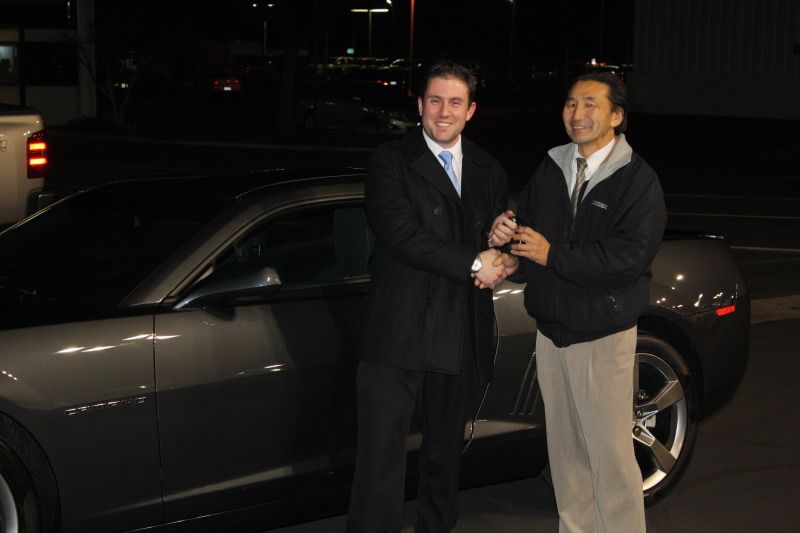 And how she looks today (Updated 04/2015):