Good evening fellow Camaro5 members,
We are pleased to announce the introduction of the MRR Design FS01 Spun Forged wheels.
The MRR FS01 wheels are going to have of the fastest turn around times in the industry for a custom produced wheel.
Complete production time from start to finish will only take 2-3 weeks for all Standard finishes.
The MRR Design FS01 wheels are engineered to be much lighter in weight and stronger in structure versus any cast aluminum wheel.
MRR Design has been producing aftermarket custom wheels for over 10 years, and we have been there every step of the way. =)
These wheels have currently been tested on the track for HDPE events and have produced amazing results.
Fitment:
Chevy Camaro, LS, LT, SS, 1LE, Zl1
Wheel Specs:
18" 19" 20" & 21"
18" Sizes
18x8.5 18x9.5 18x10.5
19" Sizes
19x8.5 19x9.5 19x10 19x10.5 19x11
20" Sizes
20x8.5 20x9.5 20x10 20x10.5 20x11 20x12
21" Sizes
21x9.5 20x10.5
19" Weights
19x10 ET 23 23.45 lbs & 19x11 ET 43 22.05 lbs
20" Weights
20x9.5 25.5 lbs & 20x11 26.3 lbs
Standard Colors:
Gloss Black, Matte black, Liquid Silver, Gloss Gunmetal
Optional Colors:
Matte Gunmetal, Matte Bronze, Gold, Blue, Orange, White...
Custom Exotic Finishes:
Brushed Effects, Polishing, Transparent And Candy Colors..
Production Time:
Currently only 2-3 weeks including Standard finishing. Please add 1-2 weeks for exotic finishes.
Brushed Aluminium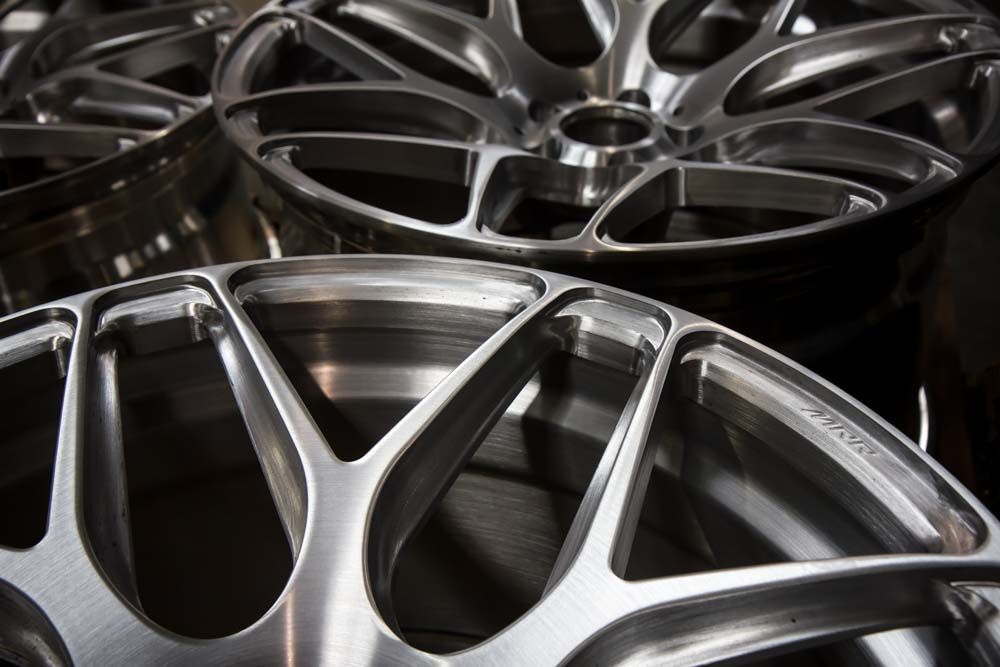 Raw Finish
Candy Apple Red
Gloss Black
Brushed Gold