Decided I wanted the car to be a bit louder through the exhaust.
I currently have the Stainless works Retro Chambered Catback with Long Tube headers and no cats. This retro cutback system has 4 chambered mufflers on the system. 2 in the middle and 2 in the back.
You can see in this photo the mufflers I'm talking about (dented pipe looking things in middle and top)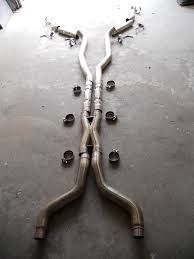 photo of inside of muffler
Well i decided to cut out the middle 2 mufflers!!!!
So i went to a local muffler shop and had them cut them out and weld in a new 3" piece of stainless.
I proceeded to spend the next hour or so beating on the car listening to the new stupid loud exhaust which turned into getting the car towed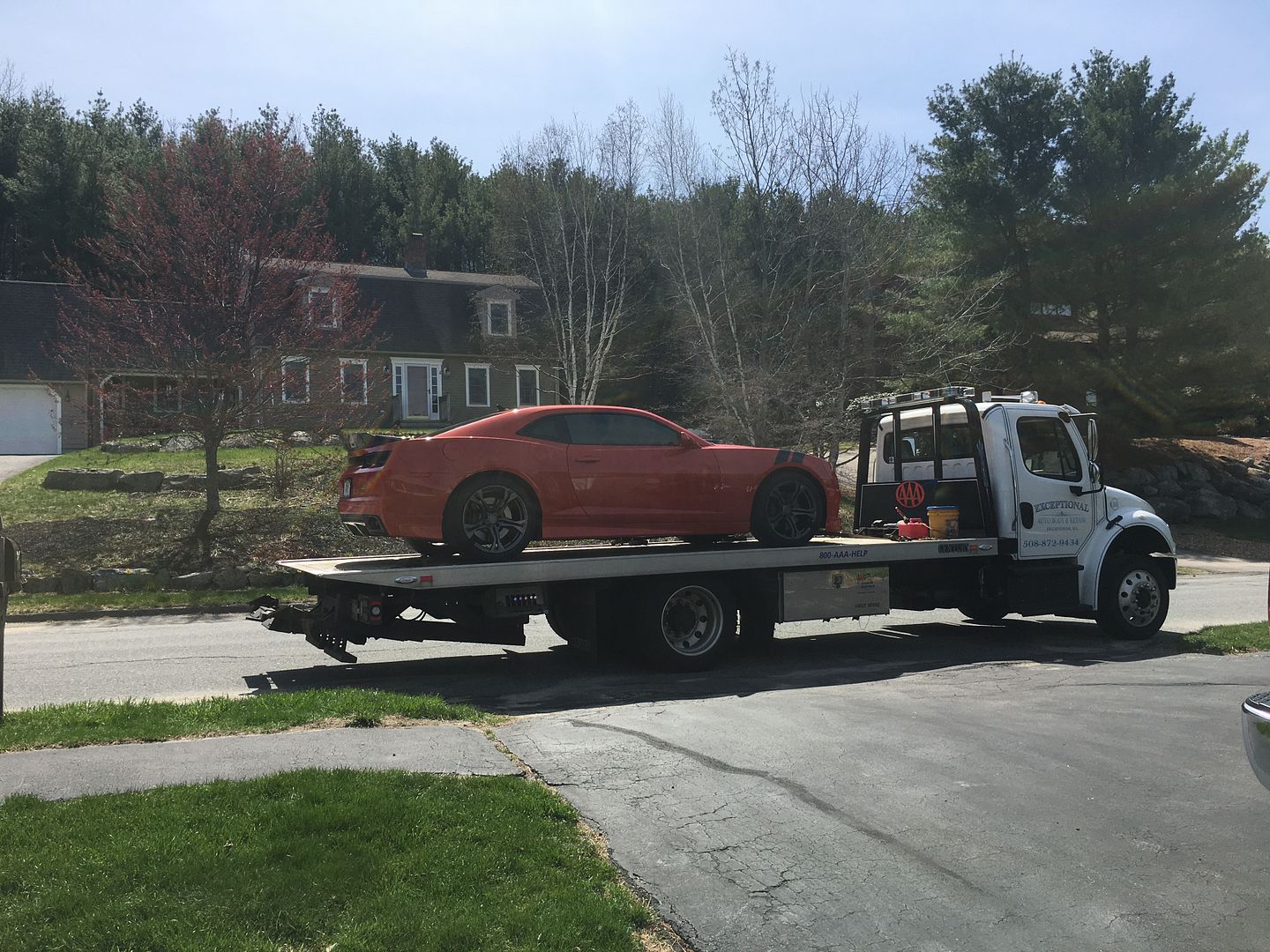 Car was sputtering and backfiring and misfiring bad. So not taking any chances towed it down to Slowhawk. Thought i broke something, but ended up just needing new plugs and wires.
The relevance of this is the fact that they had it on the dyno to make sure everything was ok. Motor is very strong! The Dyno numbers showed the car improving 15hp over last years curve. Only change was removing the 2 mufflers, not bad increase!!.
Only downfall is the car is ridiculously loud and makes your ears bleed. The drone is down right horrid but you gotta pay to play!
I do have a 2 before and after videos of the exhaust if you click on the link.
The videos are from my cell phone and definitely don't tell the tail, but trust me there is a huge difference in person!.
Exhaust Idle Video
Exhaust Video Revving