While jacking up the car, I could tell something wasn't right. The car was going up very slowly and the jack started leaning towards one side. So I lowered it back down, re-positioned it and started bringing it back up again...then the worst thing I could imagine happened, the jack slipped off the ZL1 Addons lift pad, crushed the side skirt and it turn bent the fender.
I turned around, cursed a bunch and tried to wake myself up from this terrible nightmare I was having, but alas, this was real life. The damage: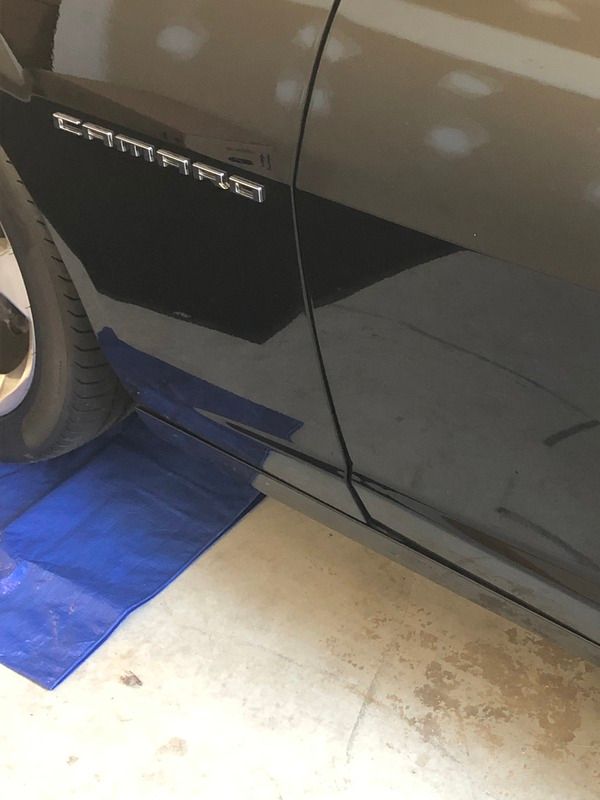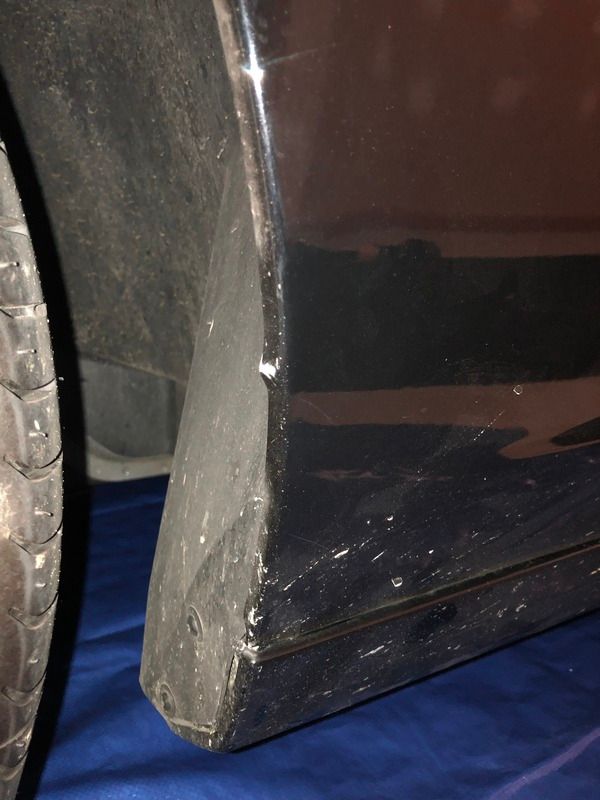 So, I moped about it for about a week and then started researching parts, prices and the best body shop I could find in my area, then starting collecting the pieces.
All parts are OE GM, side skirt with new weather stripping, clear bra protection pieces and CAMARO emblem for the fender. The body shop thinks they can straighten out the fender but if they can't I told them I'd get a new one to them asap.