Well, I got the brake ducts all done this weekend. Don't have all the parts (or the time) to do the air intake tubes yet. Maybe next weekend.
Total cost: $110
Install time: 12 hours
Here's the nozzle and hole in the dust shield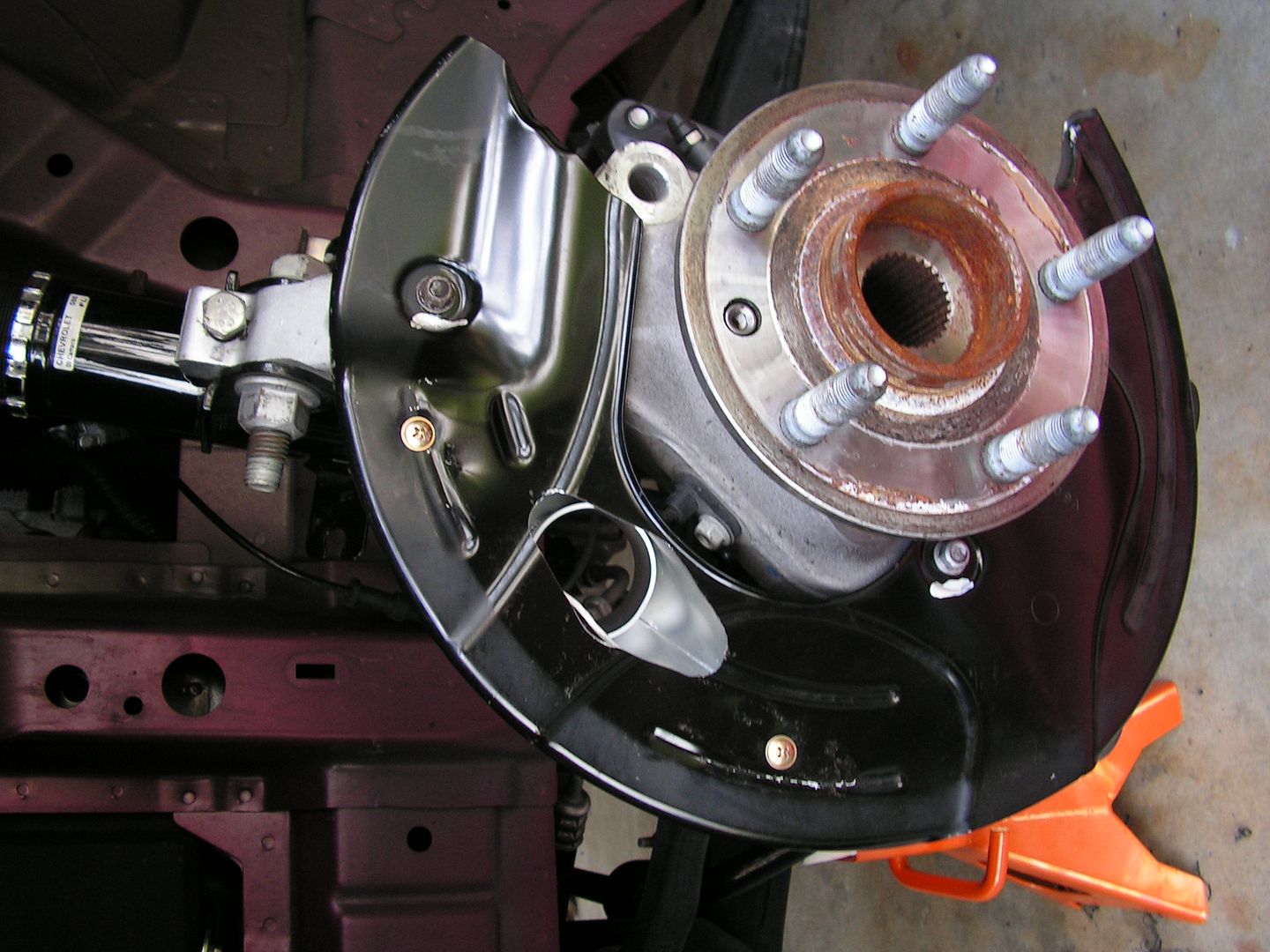 Seen from above:
The intake duct installed. I had to do some trimming to the radiator deflector to get this in the spot I wanted it.
Front view (Rivets will be painted when I get it all finished):
Hose installation views: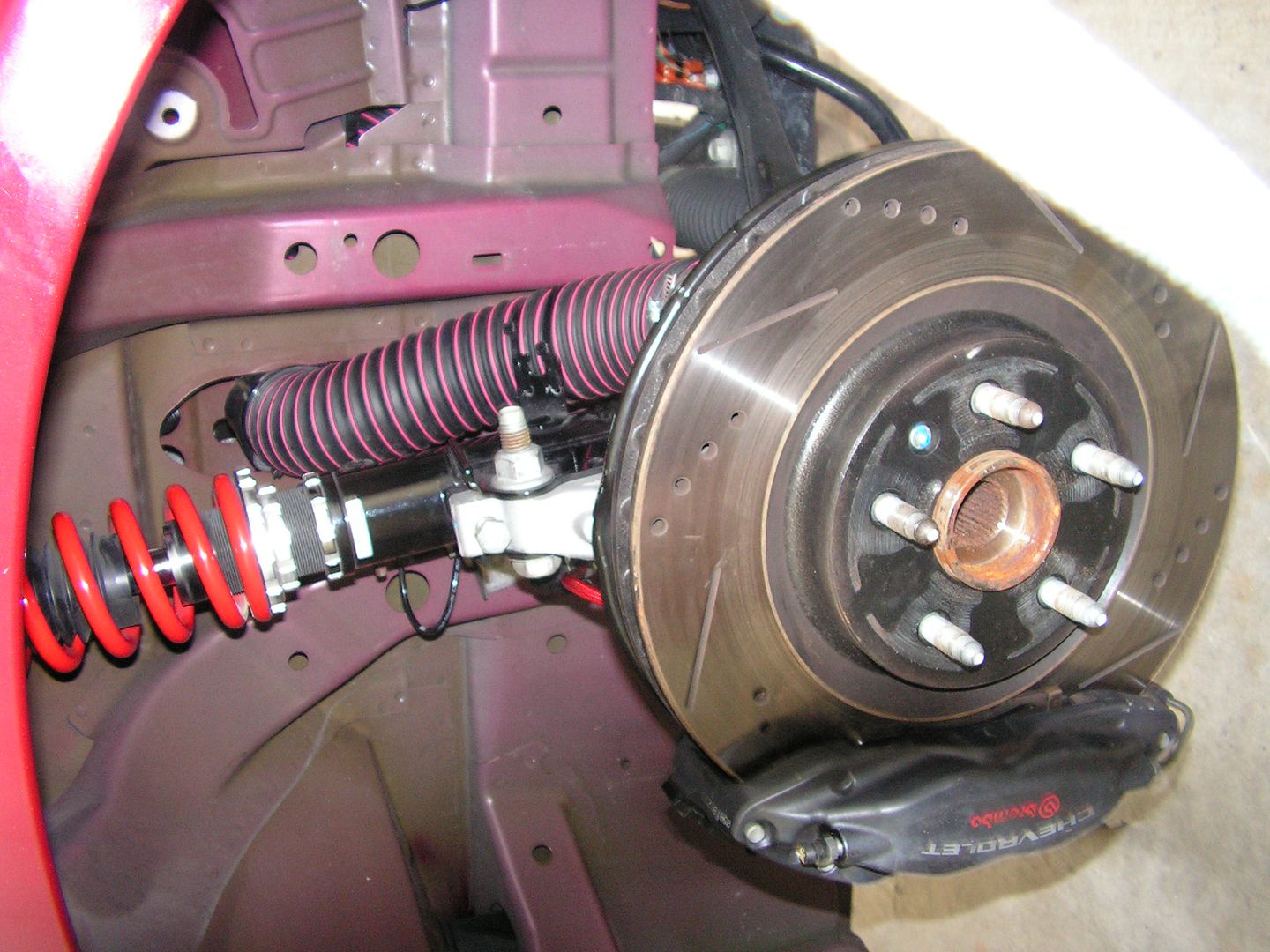 Routing on the left side was a bit tight! Right side was OK.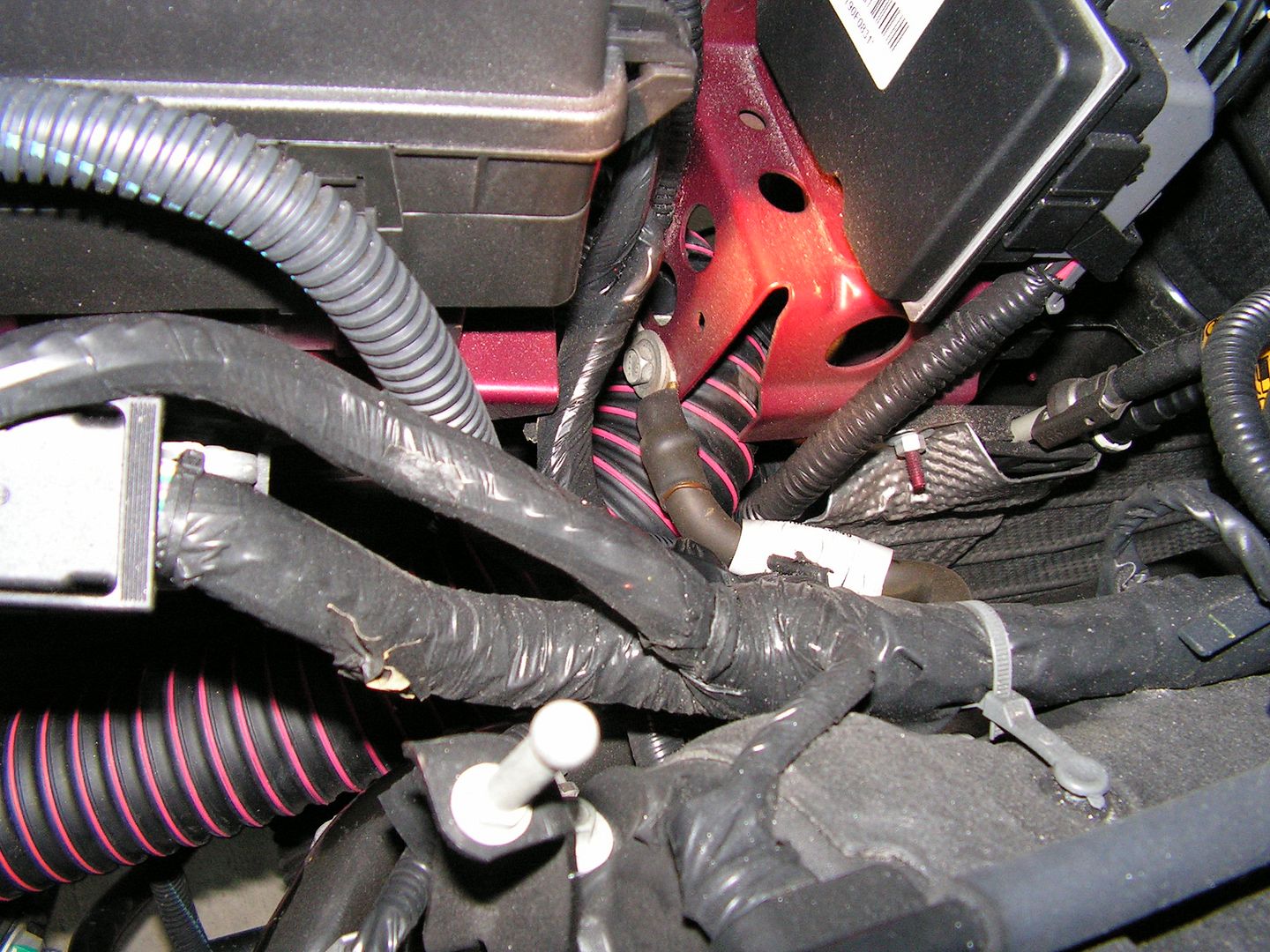 Working on a creeper is hard on an old man!
Front view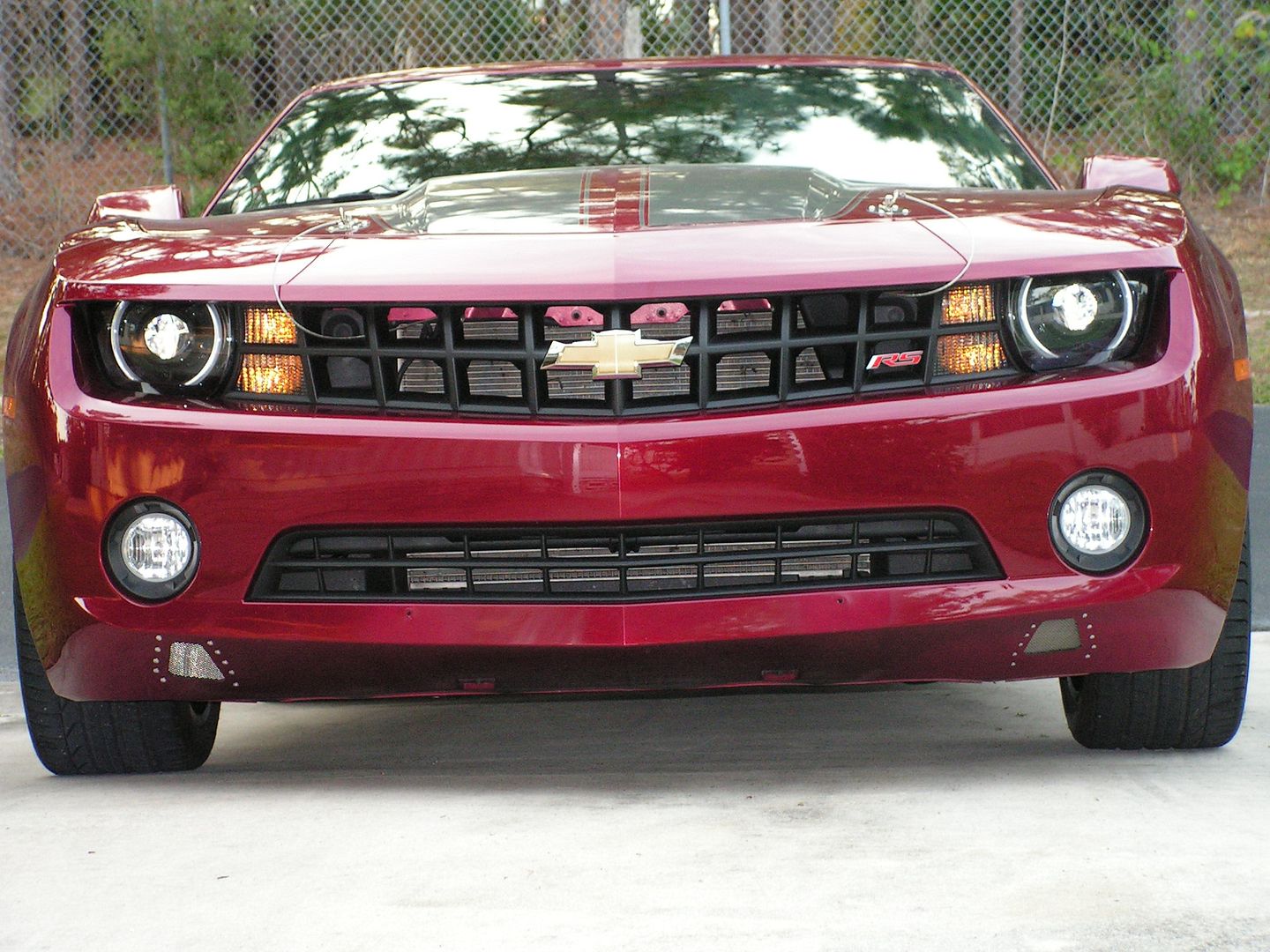 I still have to do the air intake and the extra supports for the splitter...
More to come!