The Pinnacle Bug Safe Scrub is unique, somewhat rough feeling, honeycomb foam block that claims to remove bug guts and embedded residue from paint with out scratching or dulling the surface. Sounds almost too good to be true and holding the stiff foam block does little to assuage fear.
My car has recently been bombarded with bug remains as I made a 150 mile trip up Florida's coast somewhat north of the posted 70 mph speed limit.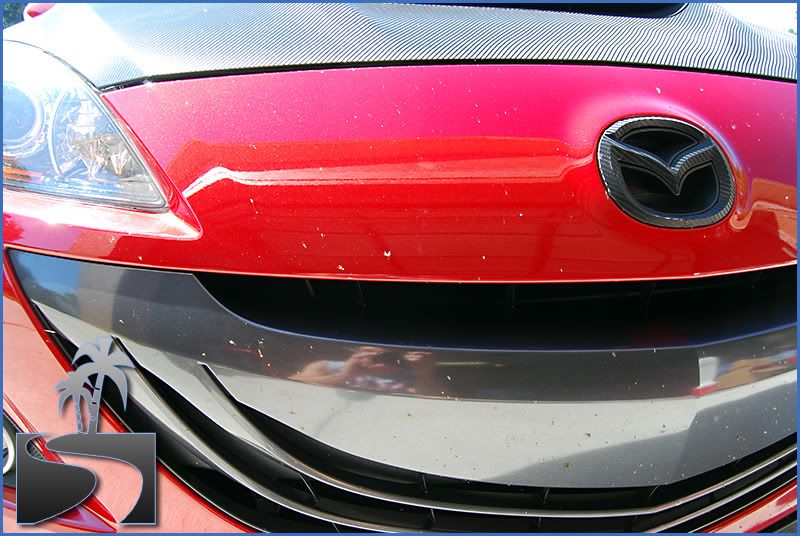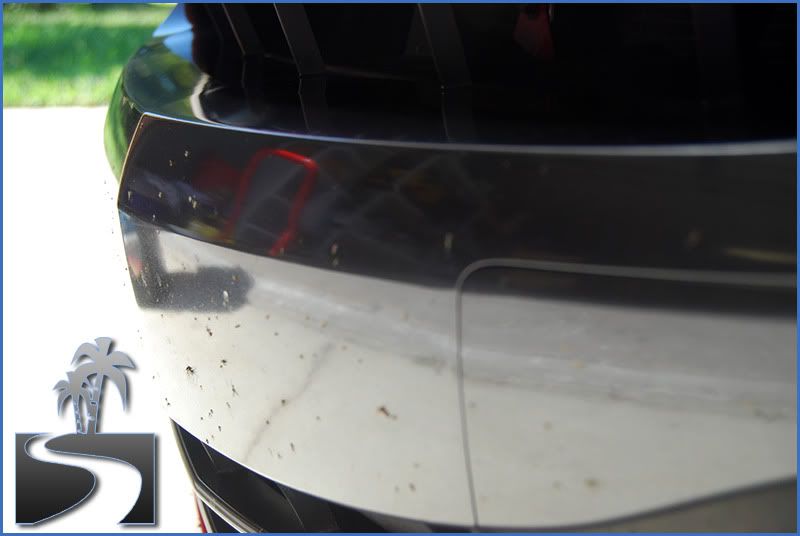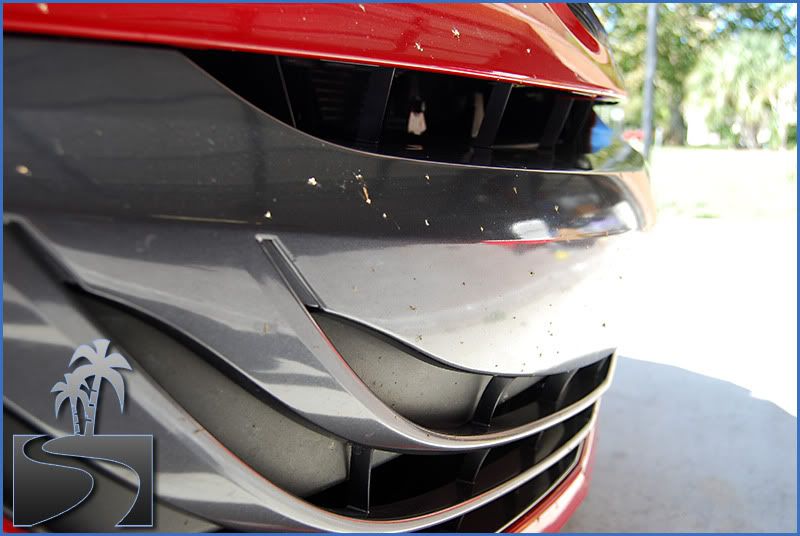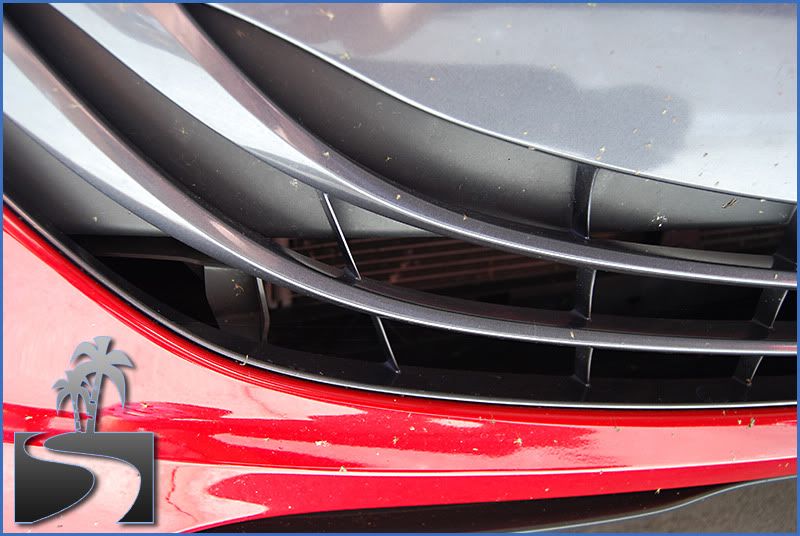 The Pinnacle Safe Scrub Bug and Tar Remover.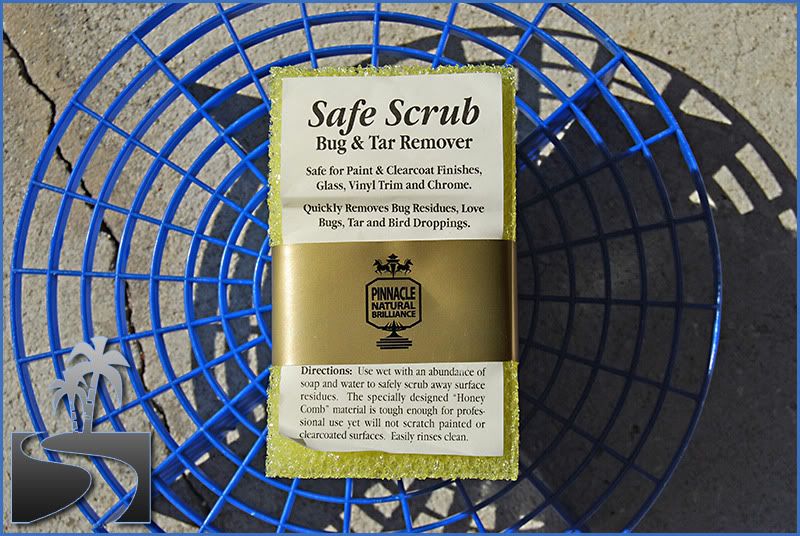 Feeling the stiff honeycomb foam casts serious doubt in this products ability to remove stubborn bug excrement with out scratching the paint.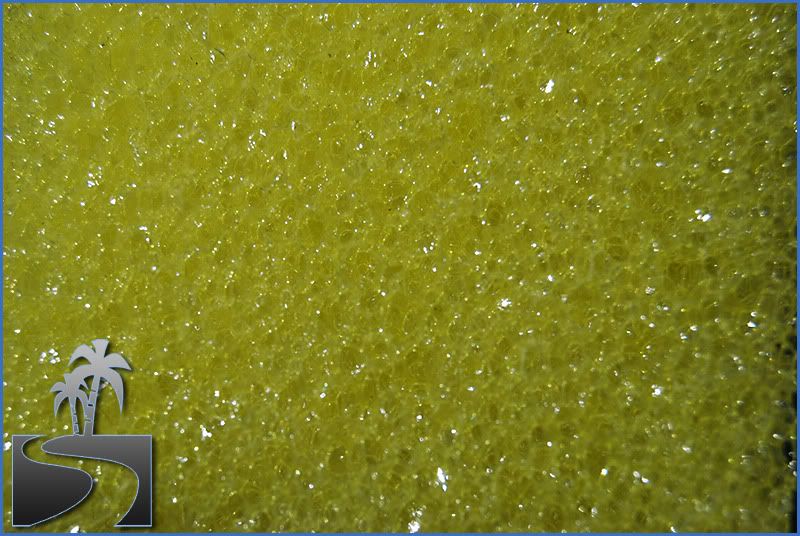 According to the directions, it is best to let the sponge soak for 5-10 minutes in soapy water prior to use. I filled a Blackfire Wash Bucket with 3 gallons of water mixed with Dodo Juice Supernatural Shampoo.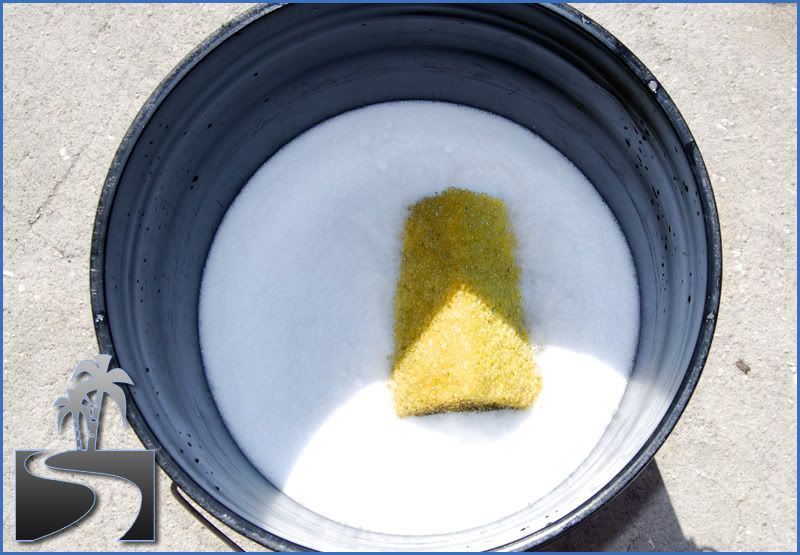 While the Pinnacle Soft Scrub was soaking I treated the front bumper of my Zoom Zoom 3 with CarPro's Tar-X.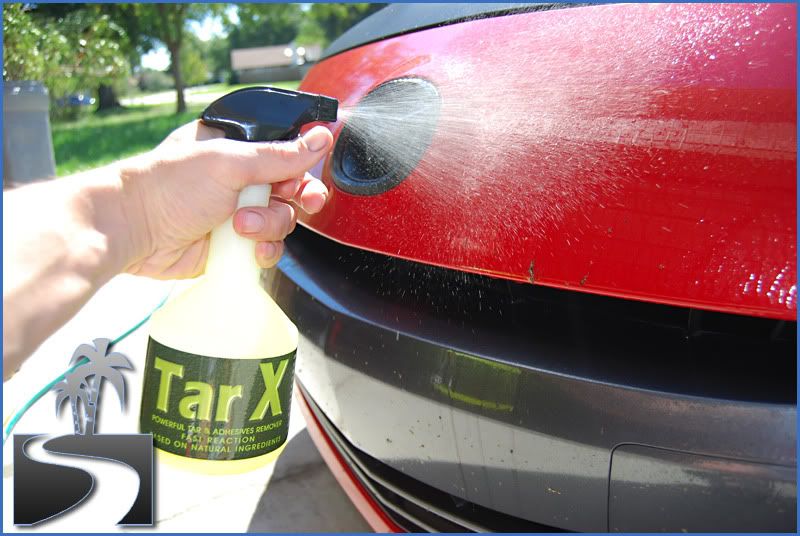 The Tar-X was left to dwell for 5 minutes...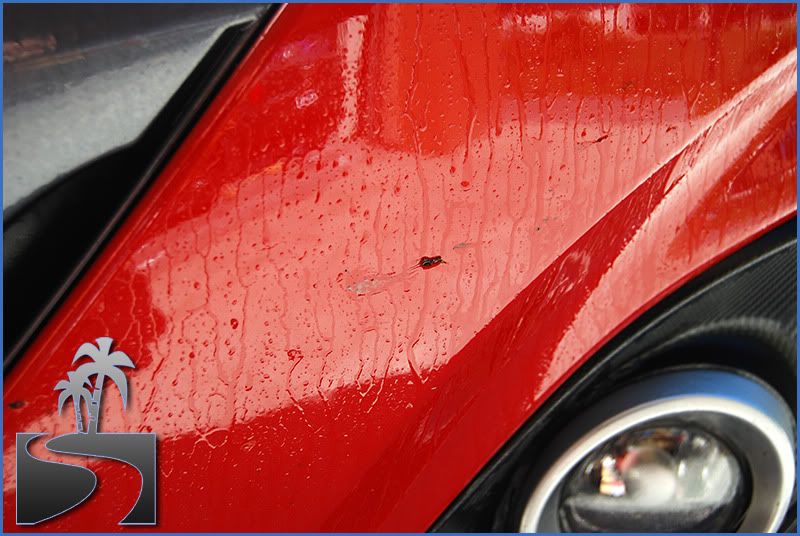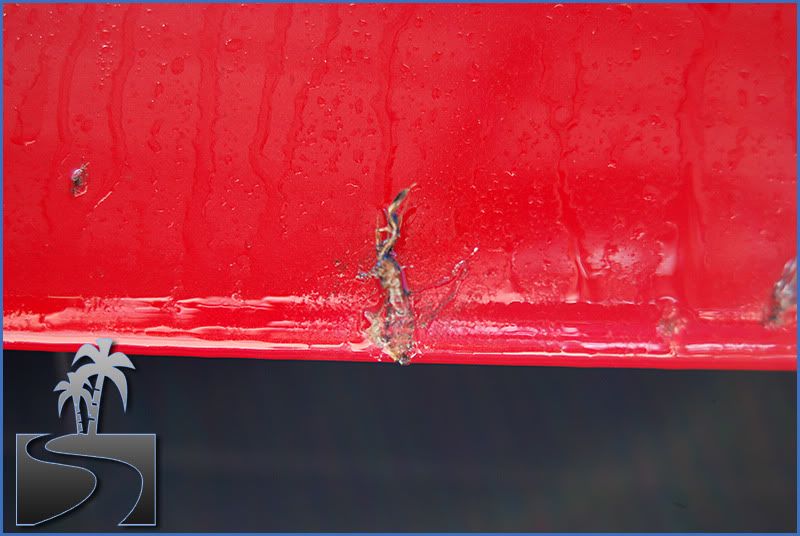 ...then rinsed away. Some of the smaller bugs washed off but the larger stains remained. (They are hard to see in this picture unless you look closely.)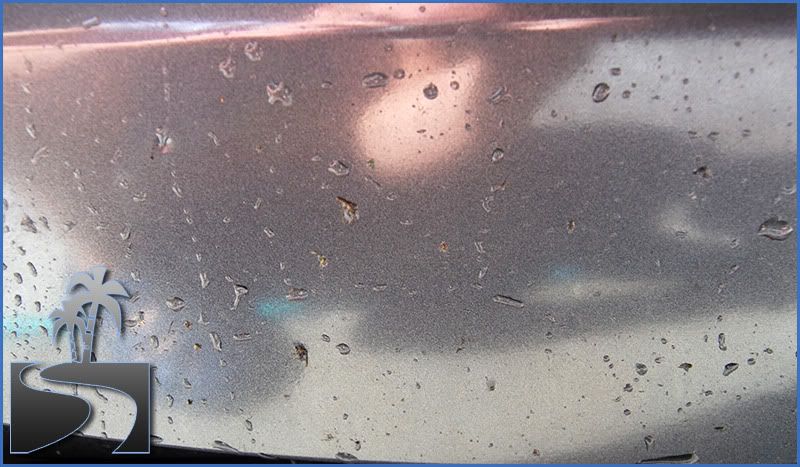 The Pinnacle Soft Scrub had become noticeably softer. I washed the bumper using light pressure and an ample amount of soap/water solution. Amazingly the bug residue came off immediately.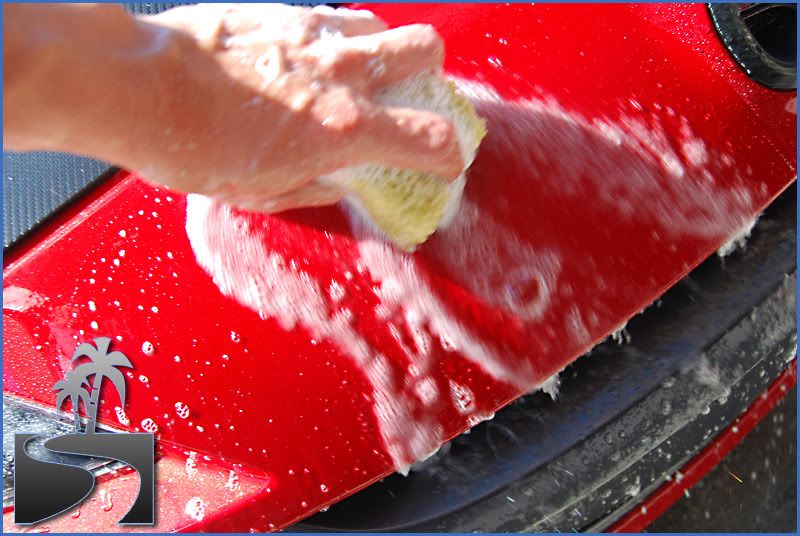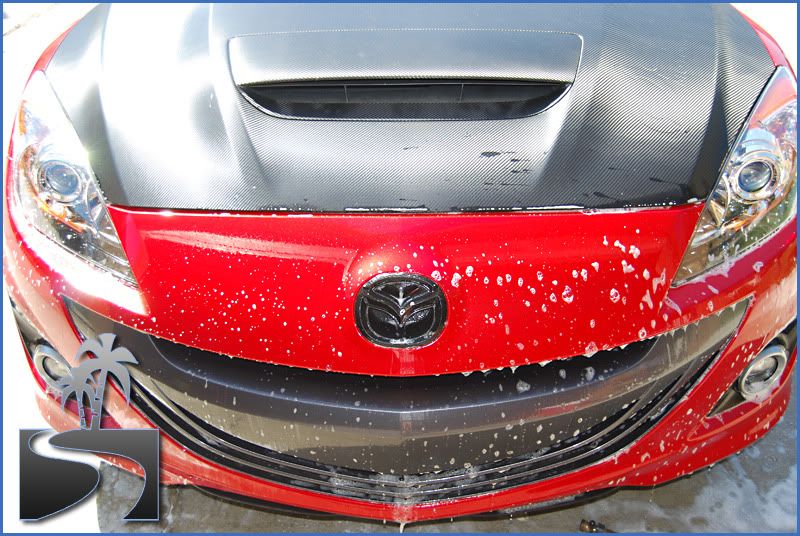 I rinsed the front bumper with care in order to avoid getting the rest of the Speed3 wet.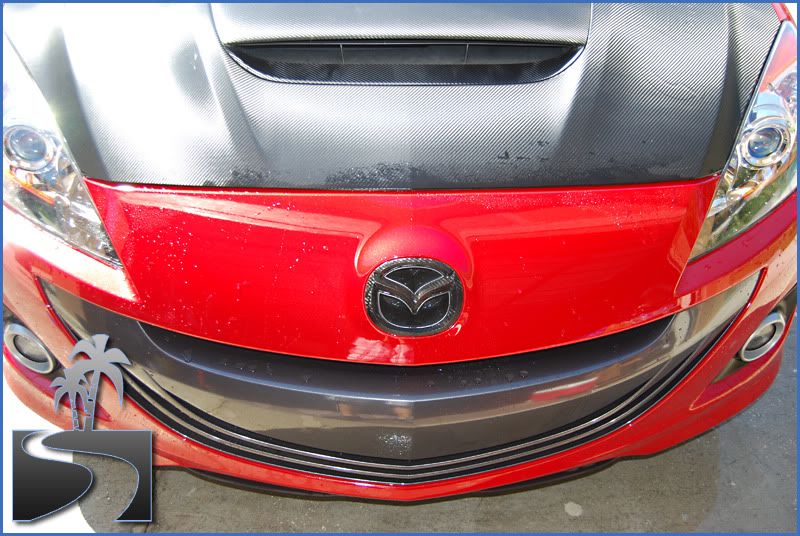 A Corbra Guzzler made quick work of the water spray.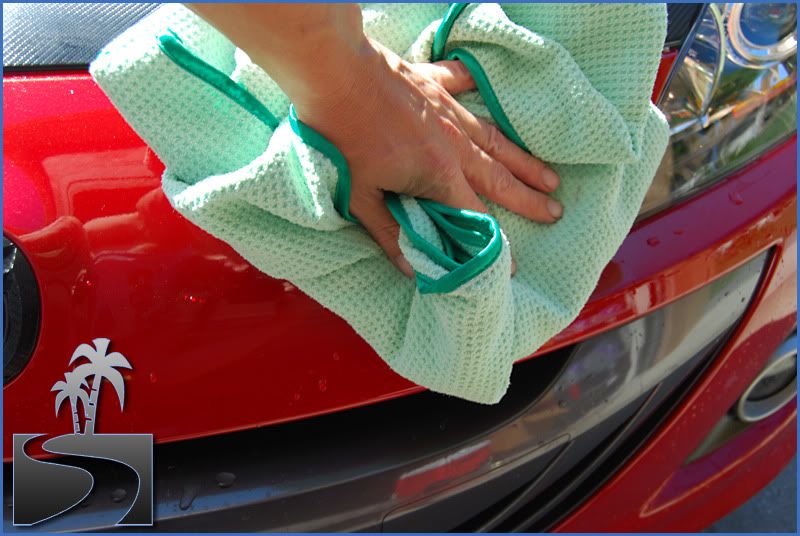 The result was a predictably clean front bumper.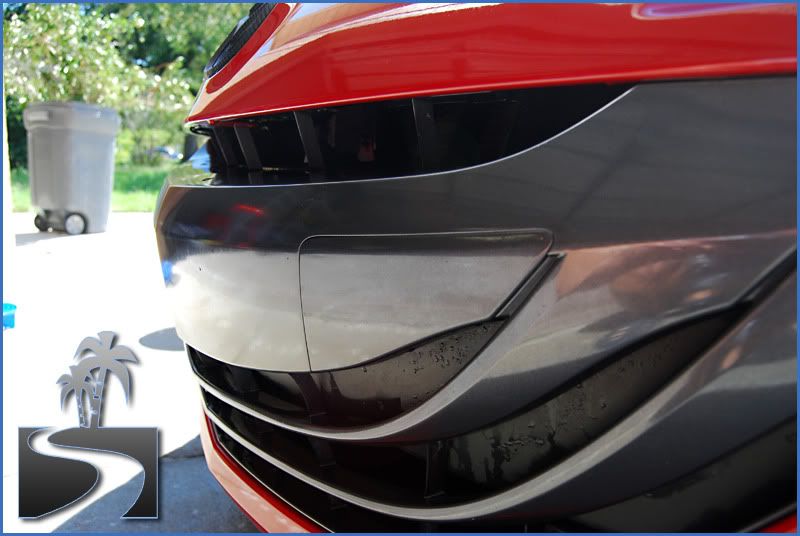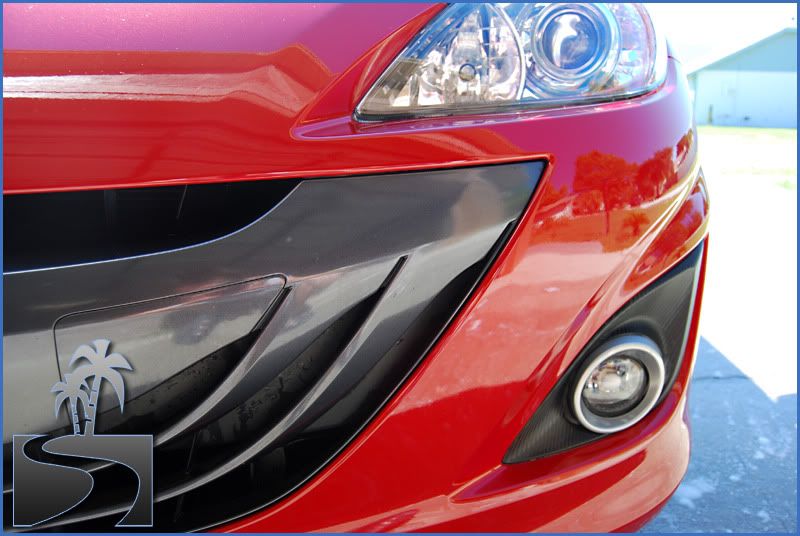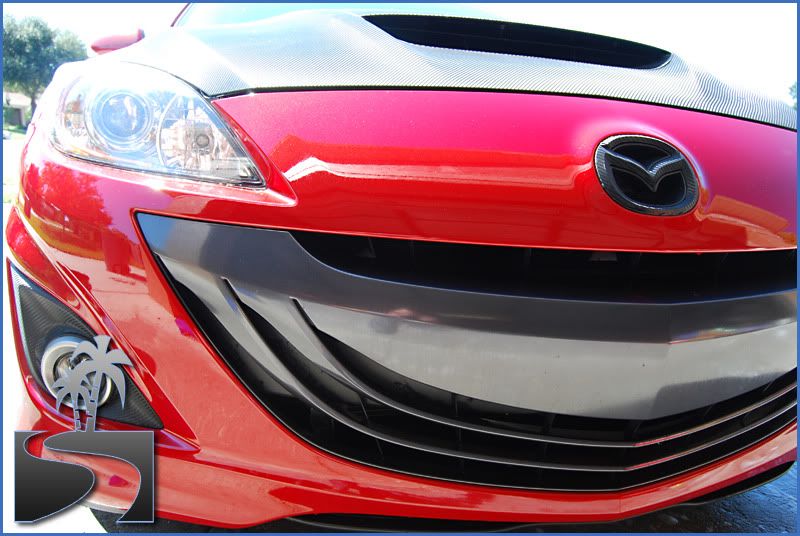 Finally I spun my car around to check the paint in sun. The result was paint that was literally as flawless as it was before.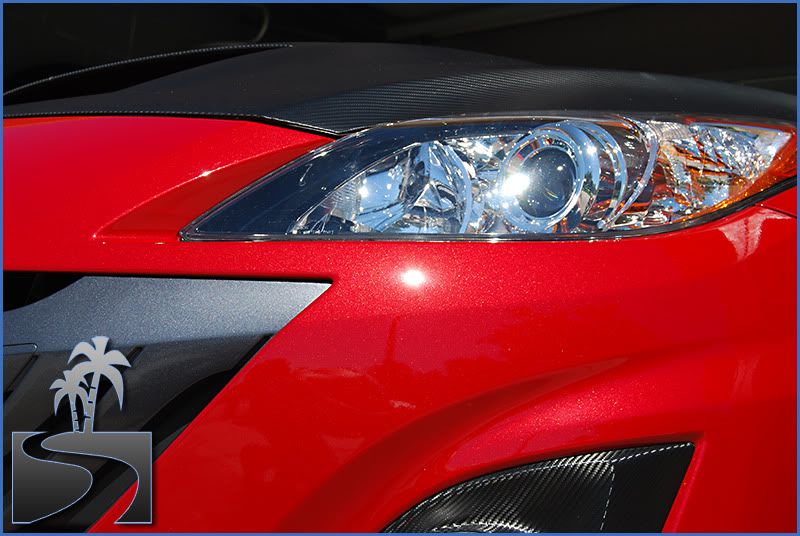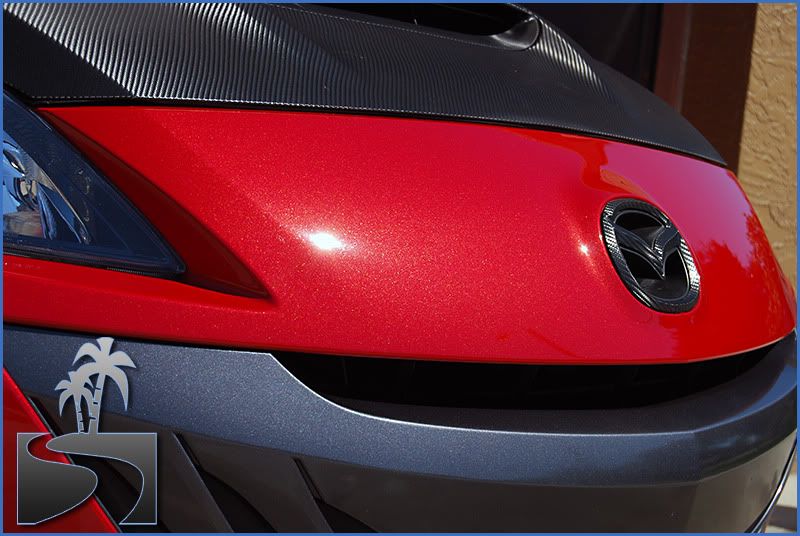 Conclusion.
The Pinnacle Soft Scrub Bug and Tar Remover removed the bug residue with ease and when used according to the directions and gently will leave the paint in great condition.