OK! Got your attention?

Earlier this year I picked up one of those HUGE Camaro Concept 1/10 scale RC cars...they are 21" long by the way, and we clocked it up to 22mph, which is pretty cool for an RC car...anyway, the only choices I had were silver and red at Walmart...I bought the silver...here is what it looked like before:
http://cgi.ebay.com/New-Remote-Contr...3286.m20.l1116
And so, I got to thinking...how awesome would it be to have it sanded down, taken apart, and have it painted/striped the way I ordered mine....so, I took it to my body guy, and let him have at it...
The color is the GM IOM, we looked thru the books, and it's the only IOM, and looks AMAZING. It does look red in no direct light...but in the light this color is absolutely amazing and is ORANGE....the white strips are Olympic white w/ a tad of pearl...
I put some Z2 on this car as soon as I got it home, and man, I can NOT take my eyes off of it.
Brian had a cool idea, and took the pics downstairs for me...next to our checkered border, and they turned out oh so HOT!
Enjoy and post up any thoughts

I am having the license plate engraved and made later this week
So, check out the pics: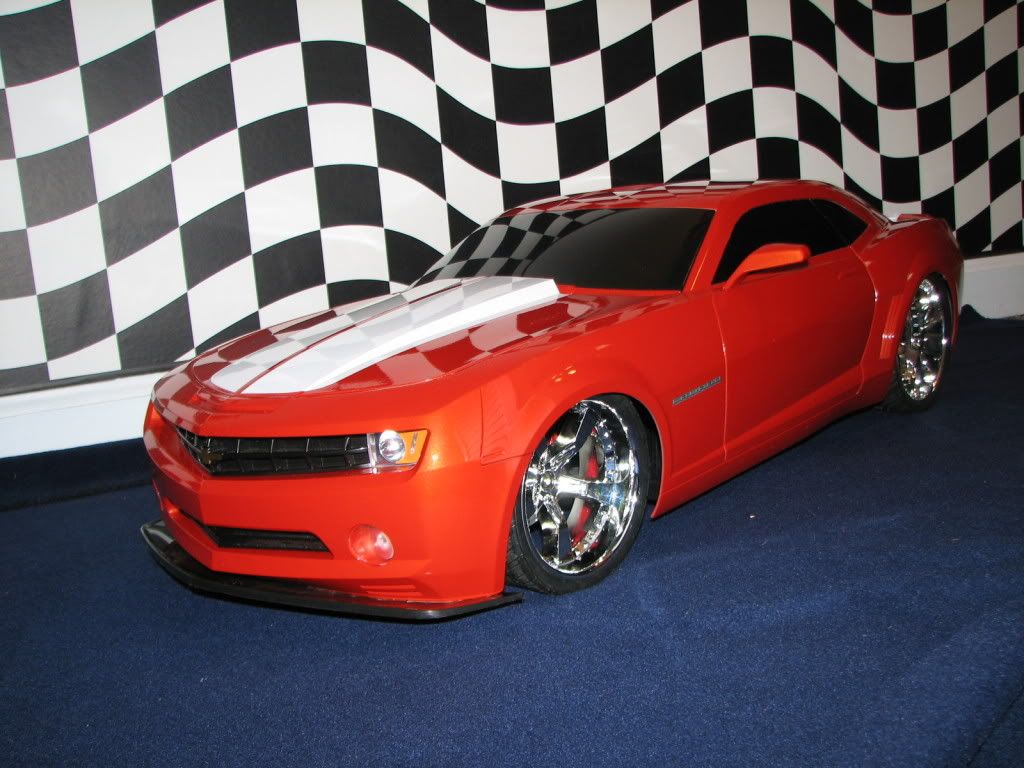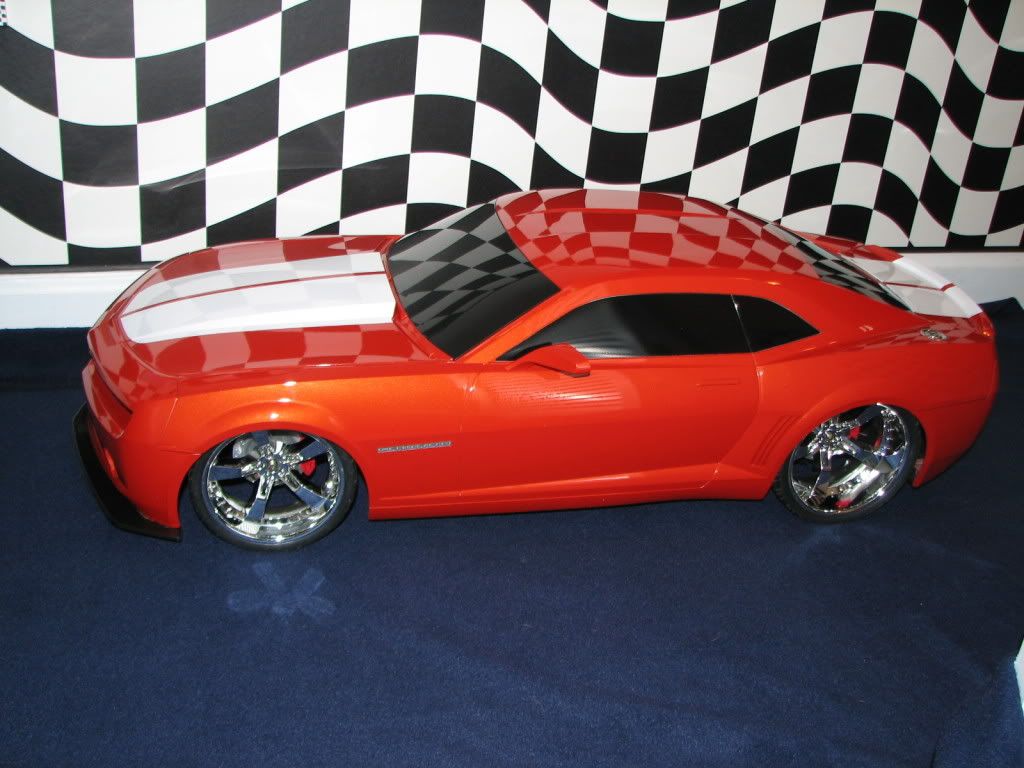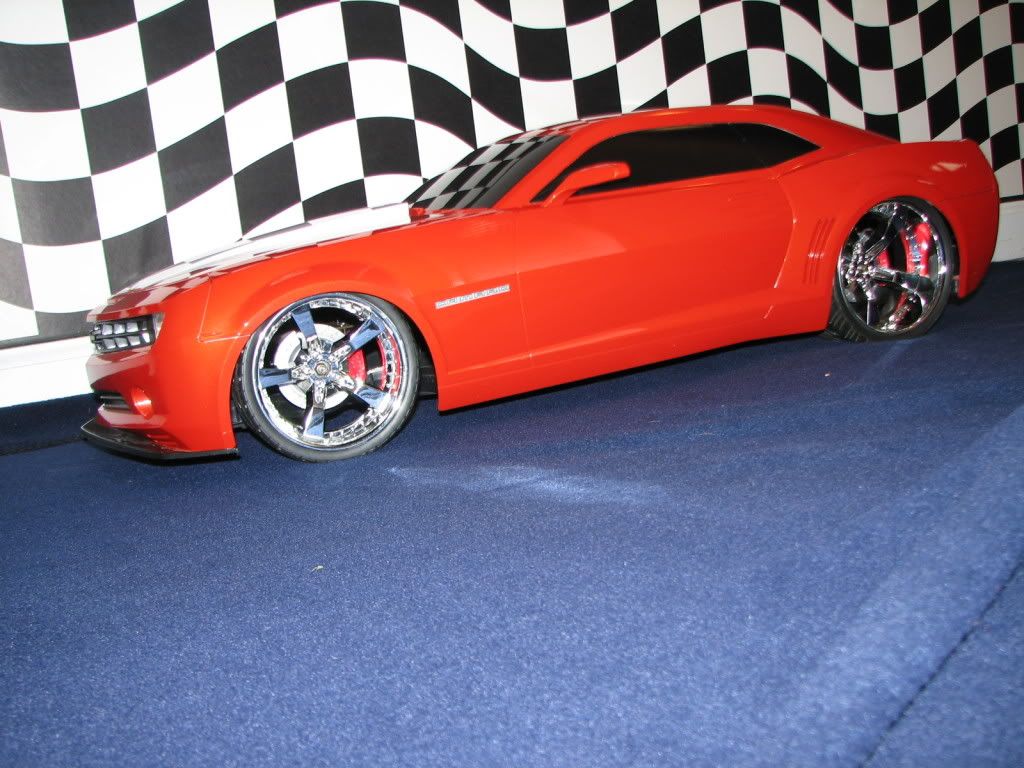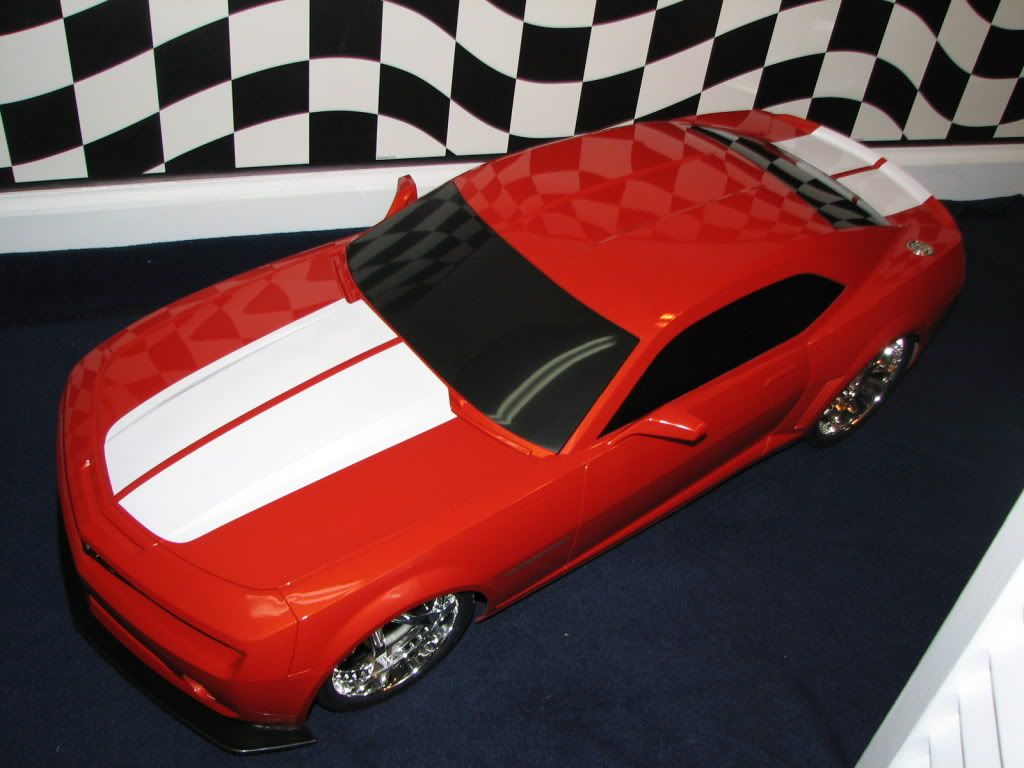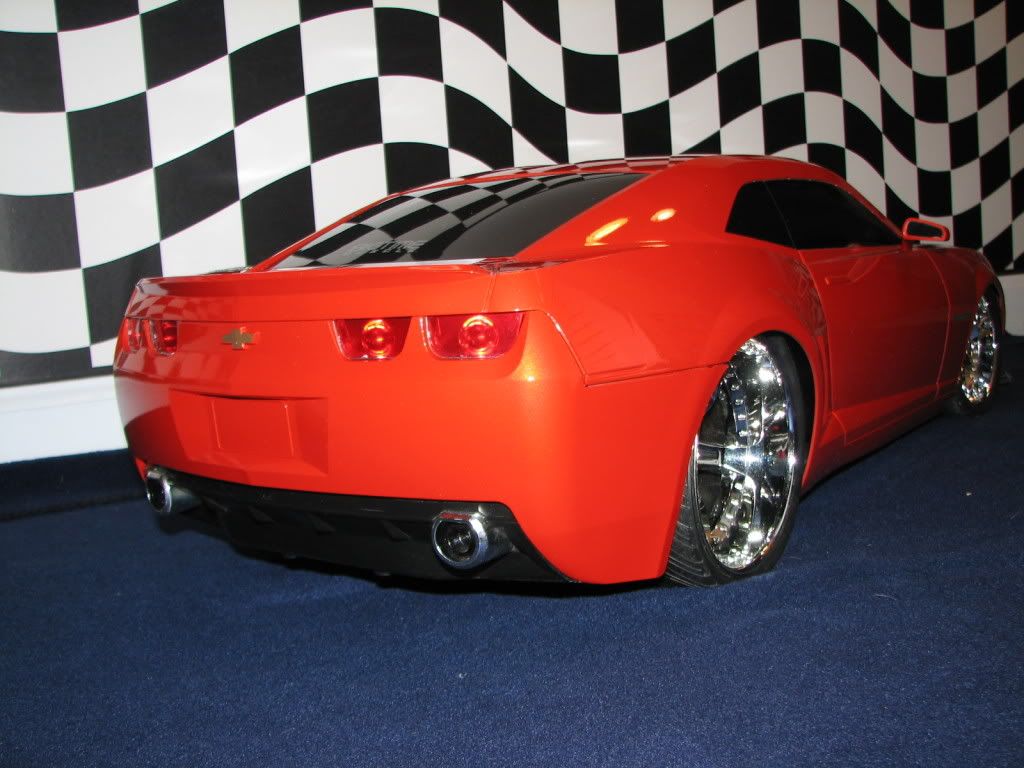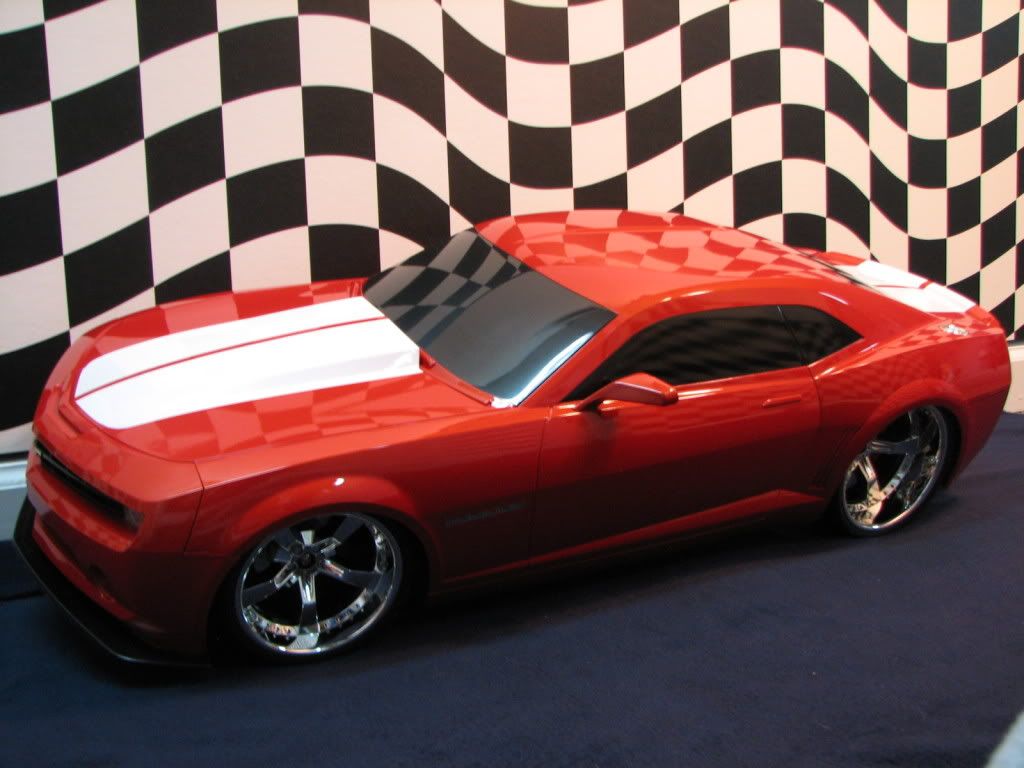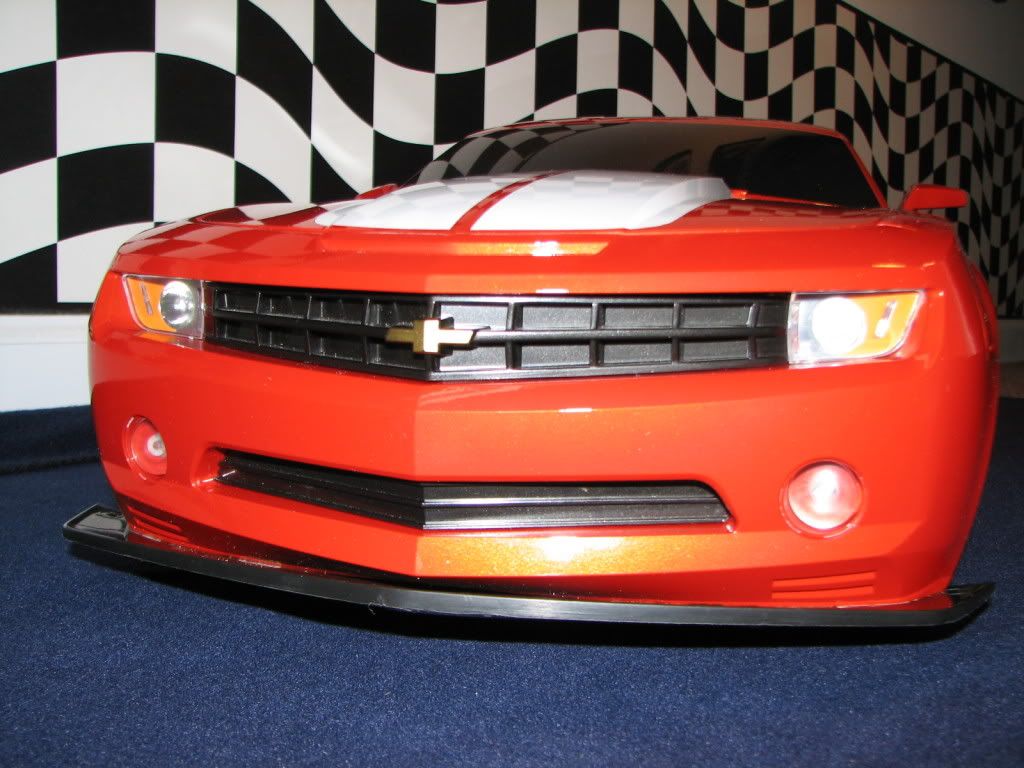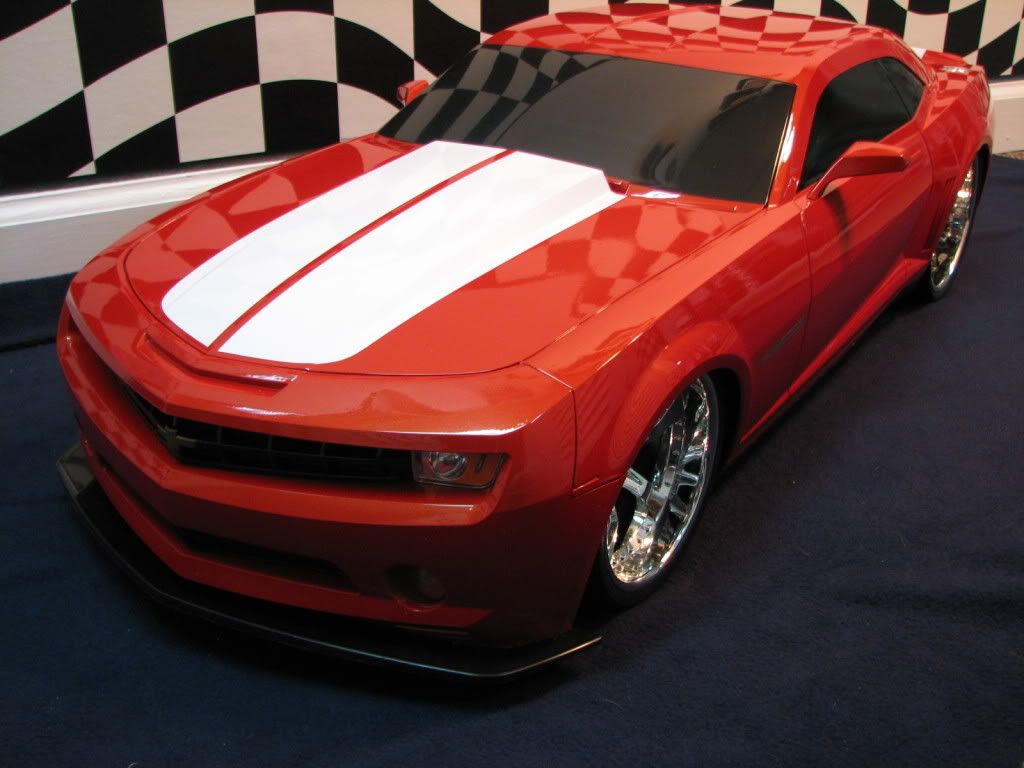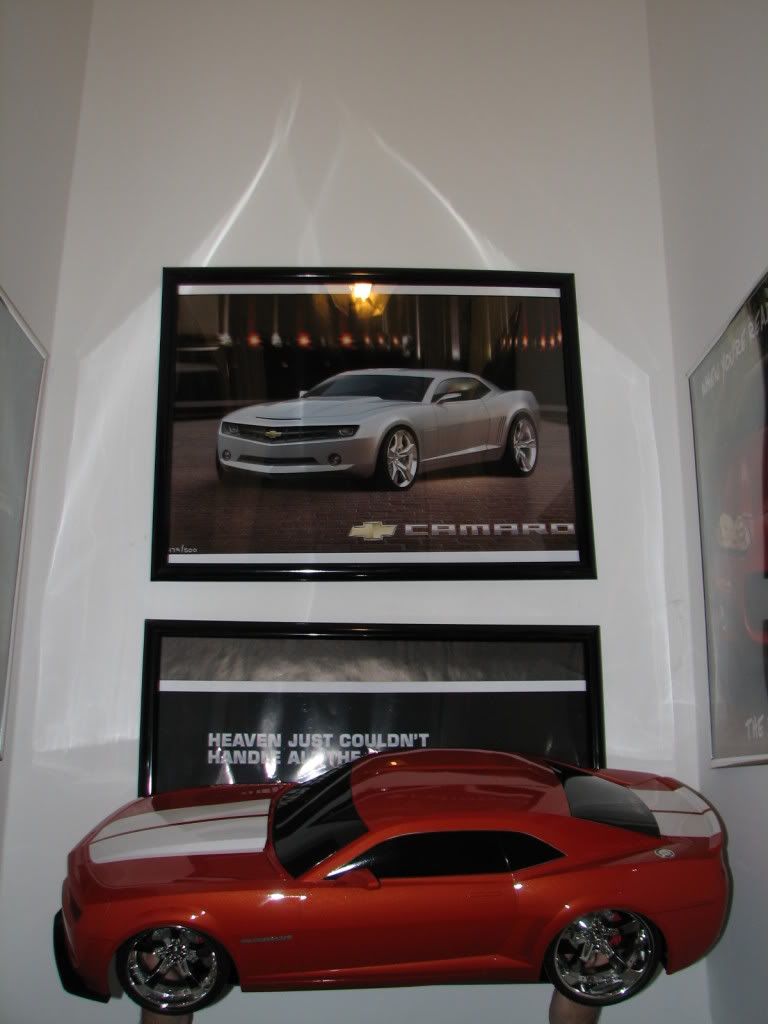 Check each pic, b/c they get BETTER....it's an amazing color combo, and I HAD to share this....this is my 'fix' until the end of Nov.

HOOORAH for IOM!