The Camaro is an extremely well-known brand with a very solid identity. If people look at the back of the new 2014 and the first thing that pops into their mind is "it looks like a Honda Prelude" then whoever was responsible for the design completely failed to uphold and maintain the brand identity of a Camaro. The back of the 2010-13 Camaro is distinct, solid, strong and unique; when you see it you don't think "that looks like...." something else. It looks like exactly what it is; a Camaro. The refresh back-end doesn't look powerful, muscular, dynamic or even sporty. It's a very pedestrian, uninspired generic style that's been around awhile and used by many other brands.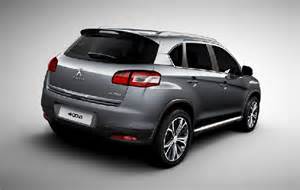 and finally:
The new front is okay but looks pinched, flat and horizontal compared to the previous style's open, flowing sculpted look. When I read post after post saying "maybe if I see it in person it will grow on me" then I know the style change has missed the mark. When I first saw a picture of the 2006 concept car I didn't have to say to myself "maybe if I see it in person I'll like it"... my reaction to the pictures was "WOW, that looks bad-ass! I WOULD LOVE to have a car that looks like that!". Not only does the "refresh" not raise that bar, it doesn't even reach it. It just looks flattened and horizontal to me; not muscular like it's predecessor and the concept car.
In 2009 as soon as my local dealer could order I ordered mine SIGHT-UNSEEN having not seen one "in person" nor even the color I ordered. In about 3 weeks I will have had my 2010 Camaro for 4 years and never once, not even for a minute have I regretted buying it, gotten tired of looking at it or driving it.
My post is not a personal attack against you Scott, don't misunderstand me. It's just that the Camaro is such an American icon, and the 2010 style was such an inspired effort that I don't want to see that be the "peak" and everything from that point on becomes gradually watered-down, tame, corporate-committee-designed shadows of formerly great styling.