So I made the venture from morgantown to pitt to see the camaro today. You would not believe the crowd this thing draws compared to the challenger and the mustangs. So many rumors floating around too. "I heard ..." and "My friend already ordered his." Were the most common. I didn't even do the justice of sticking my nose in to correct them because I just snickered. I pointed alot of people to this sight who were asking me questions (because people over heard my conversations with my Irish friend there with me).
I got some shots of the car and the ZR1, they were really all I was there to see.
WITH OUT FURTHER INTERRUPTION
Front 1
Front 2
Shot as I walked around.
Full side angle
Look at that beautiful ass, i mean.. rear fascia.
Just thought it was cool that I got the tail lights mid blink.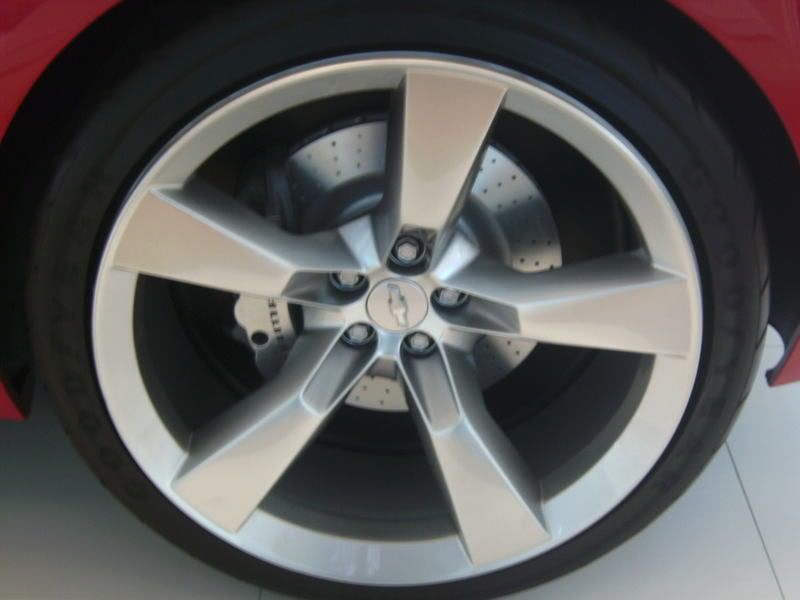 Rim and tire shot.
Not even joking, my Irish friend who took this shot was just like "I Love the way it just sneers at you"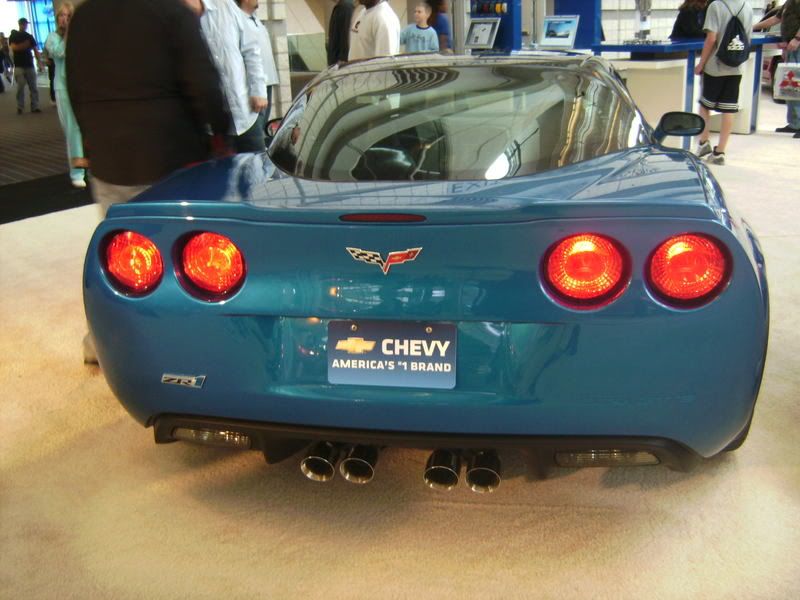 The ZR1 ... Gorgeous.
Nother of the ZR1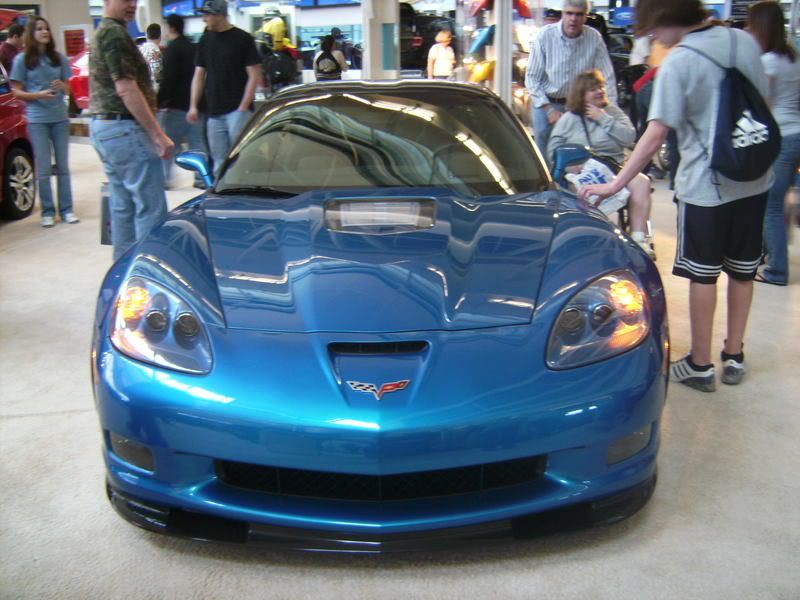 I love the look of the front of this car.