NOW TAKING ORDERS IN VENDOR'S SECTION!!
Please refer to my thread in the vendors section for pics and info on the final design of the G1 brace and how to order. Here's the thread:
http://www.camaro5.com/forums/showthread.php?t=62586
After installing my 3 inch JBA catback, the stock cross chassis brace (at least thats what I call it) rattled on the larger exhaust tubes, being .500 inch larger of course. The first thing I noticed when getting under my car to do my exhaust was how whimpy it looks. Stamped steel and real thin. So, figured I'd make one myself. I'm a CNC machinist at my father's shop and had a little extra time this weekend.. these are the results.
Basically theres 2 reasons I did this. Main reason was to clear the bigger tubes. Second, my brace flexes ALOT less than the paper thin factory one.. so some added chassis rigidity can't hurt either!
Was going to do a one piece design but didnt have any .500 plate that I liked so I did a 3 piece type deal. Two bases or "risers" and the center plate is bolted with stainless 1/4-20 machine screws. Was going to do SHCS's but didn't have enough depth for a counterbore so went with just standard 82 degree head. I think it turned out nice though. I have it bolted up to the car now and I works perfectly. No more contact with the tubes. Takes about 5 minutes to put on or take off. Next time we have parts going to the plater, I'm going to slip the brace in with them and get it black anodized then go back and skim-cut the chamfers again.
Heres some pics. Let me know what you think.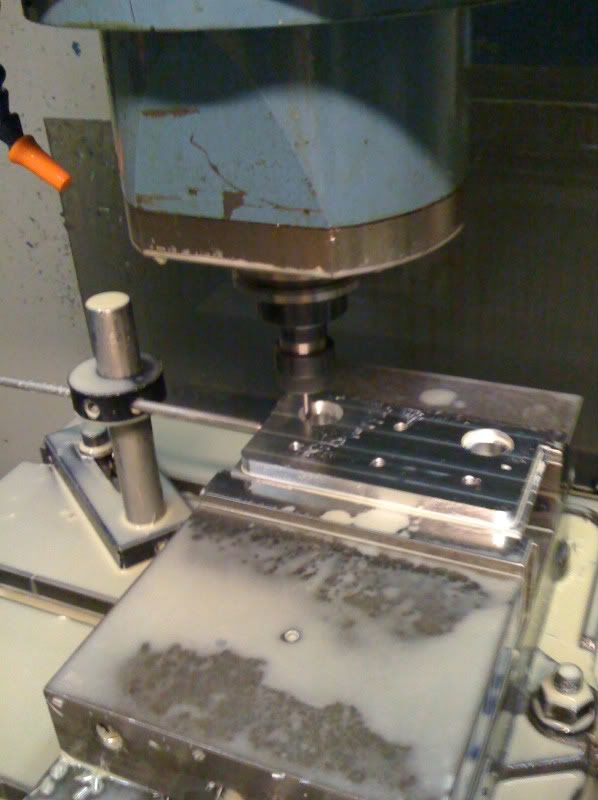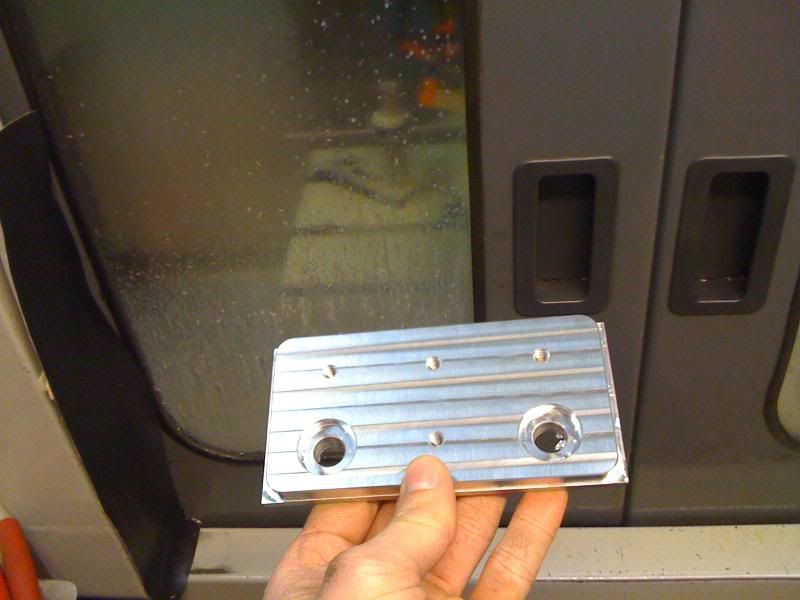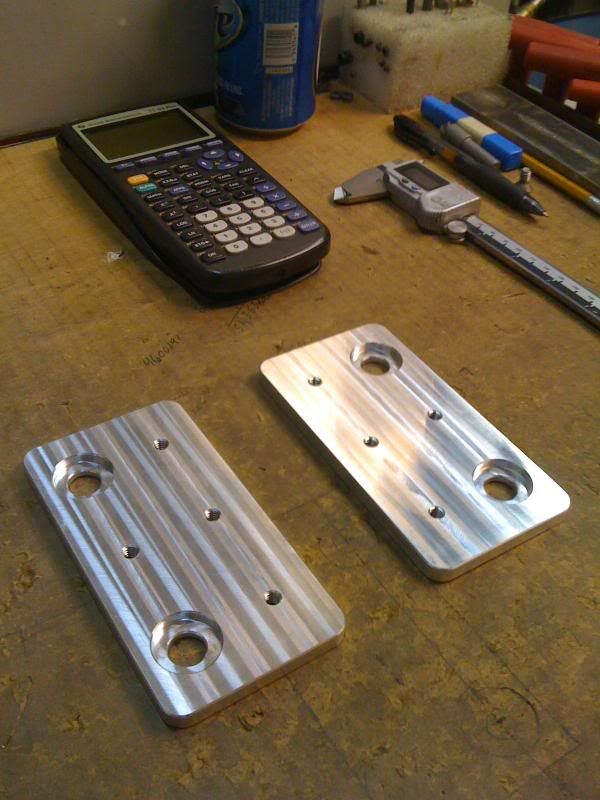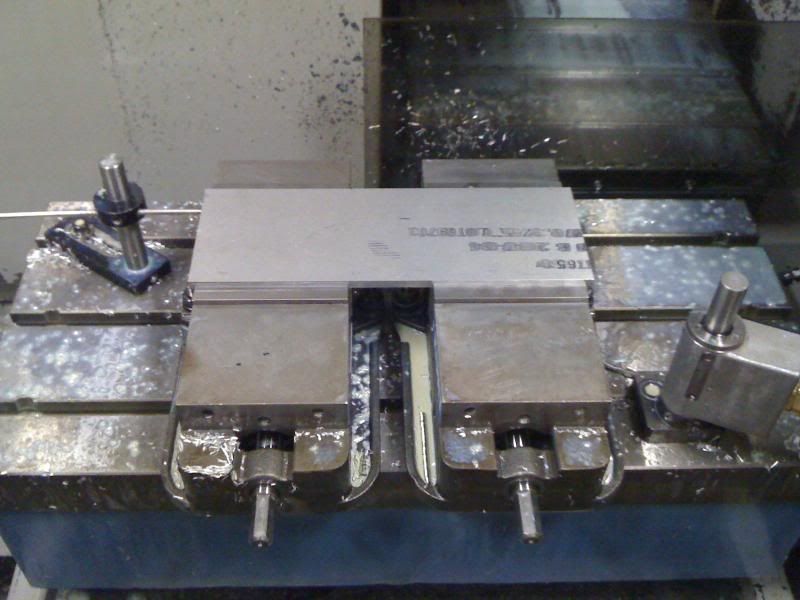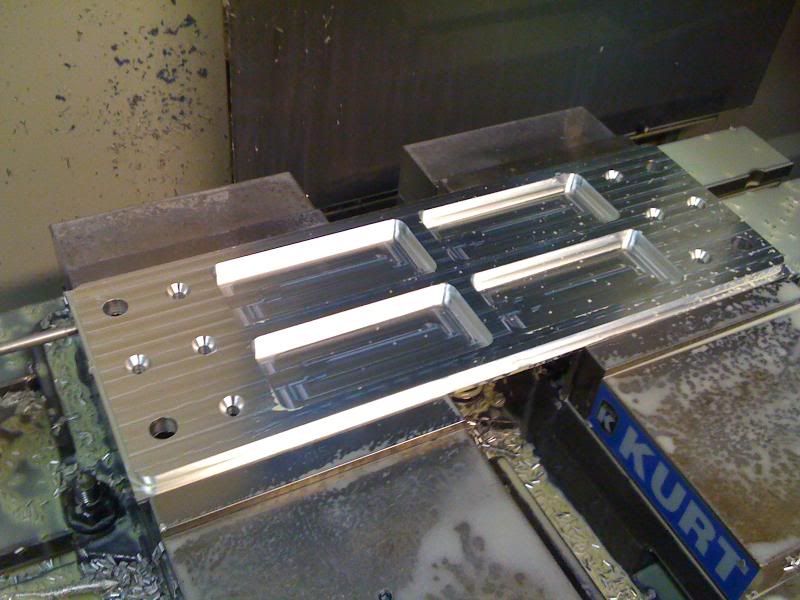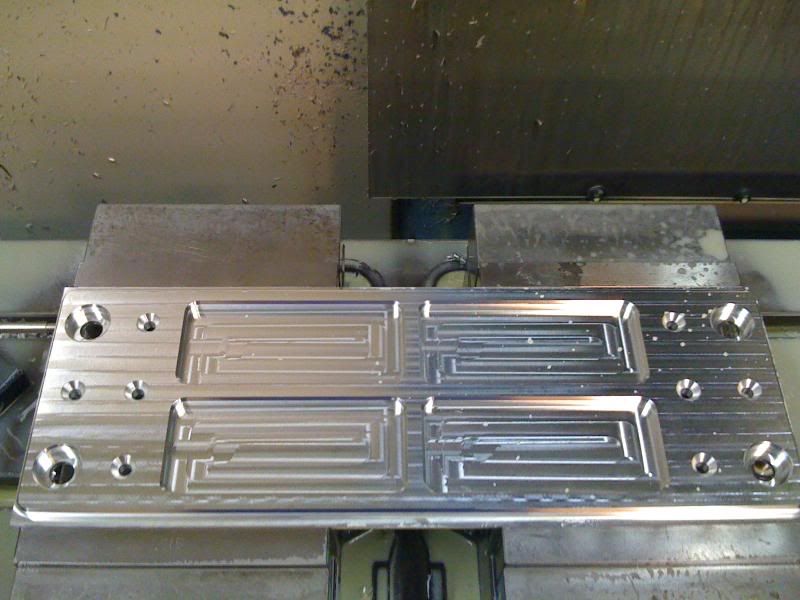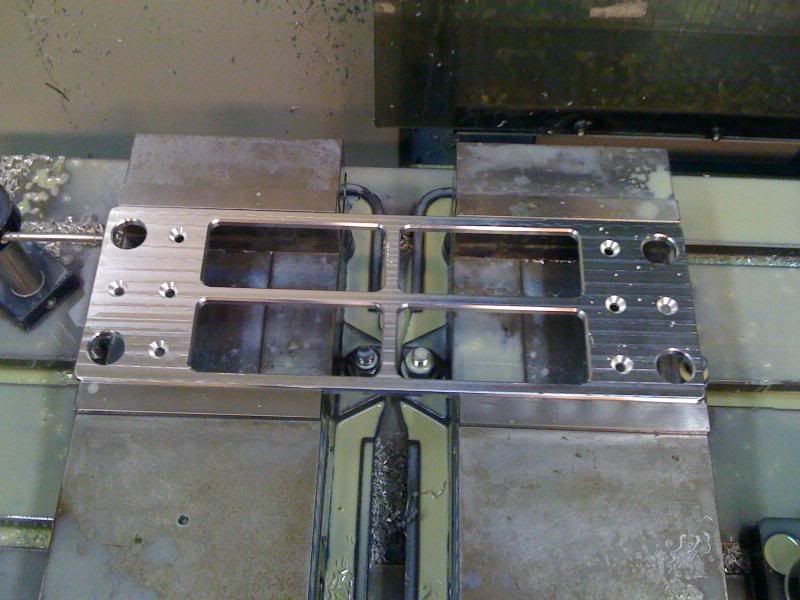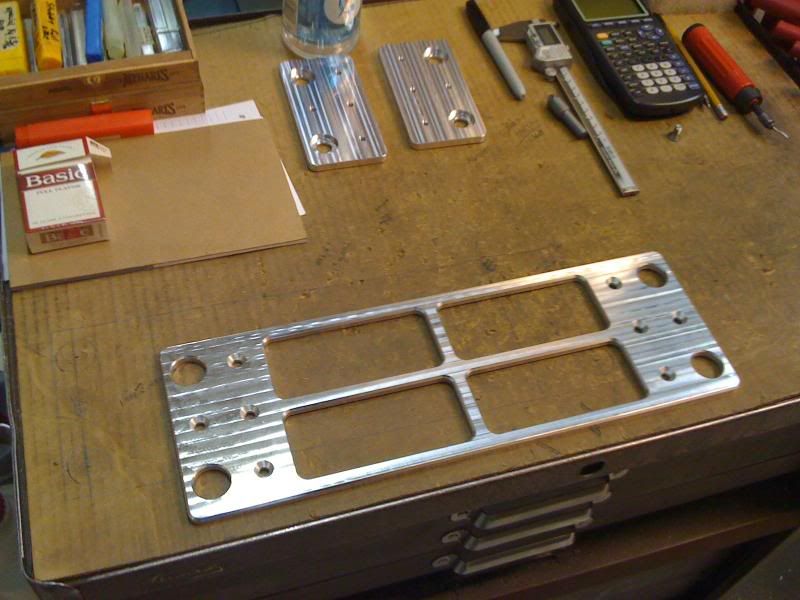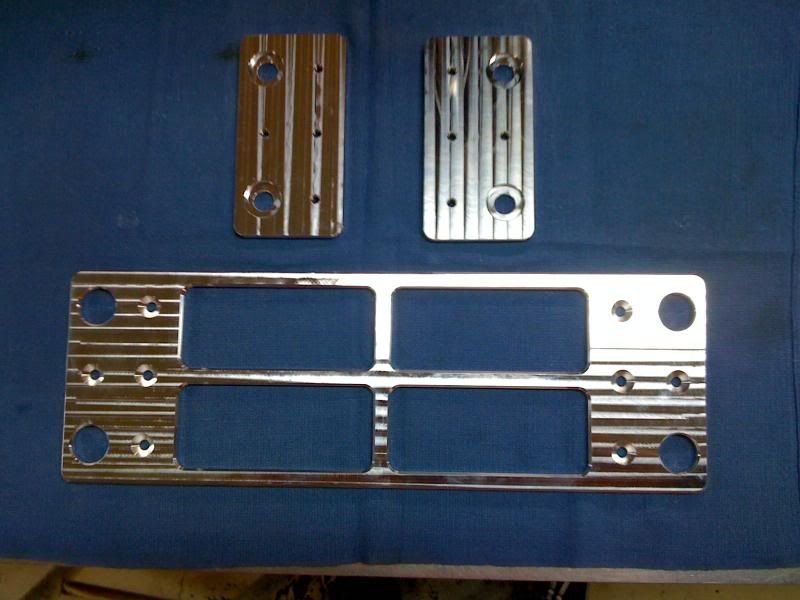 Assembled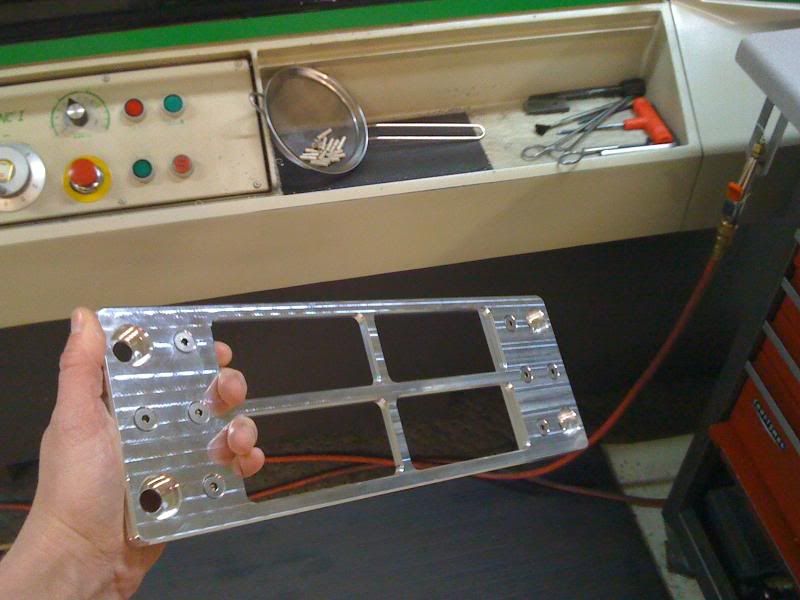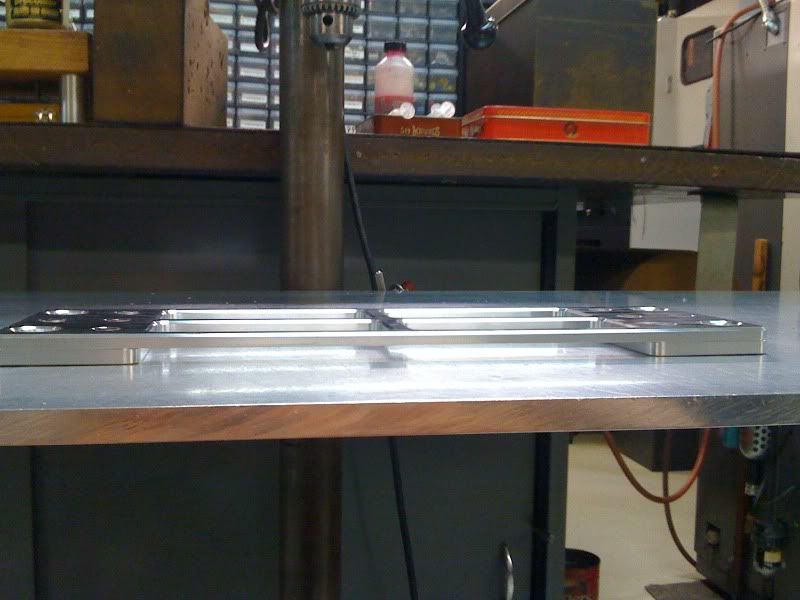 vs stock brace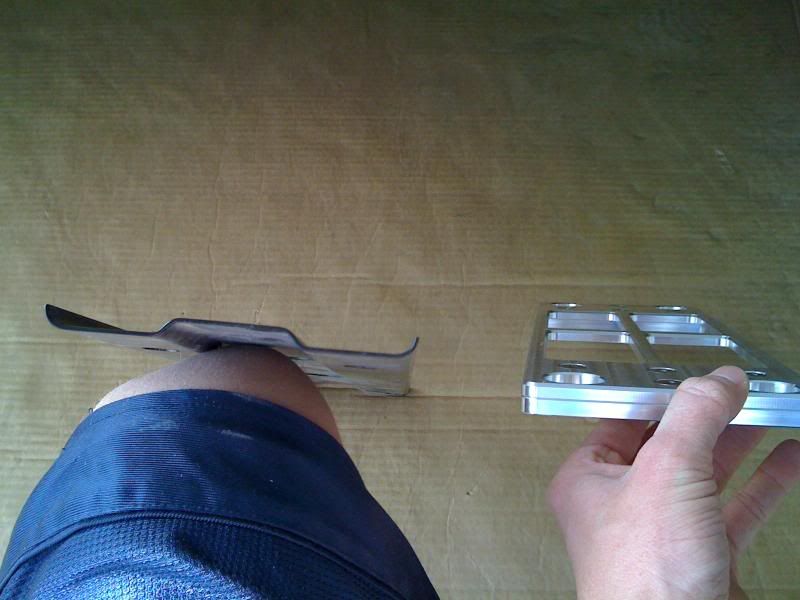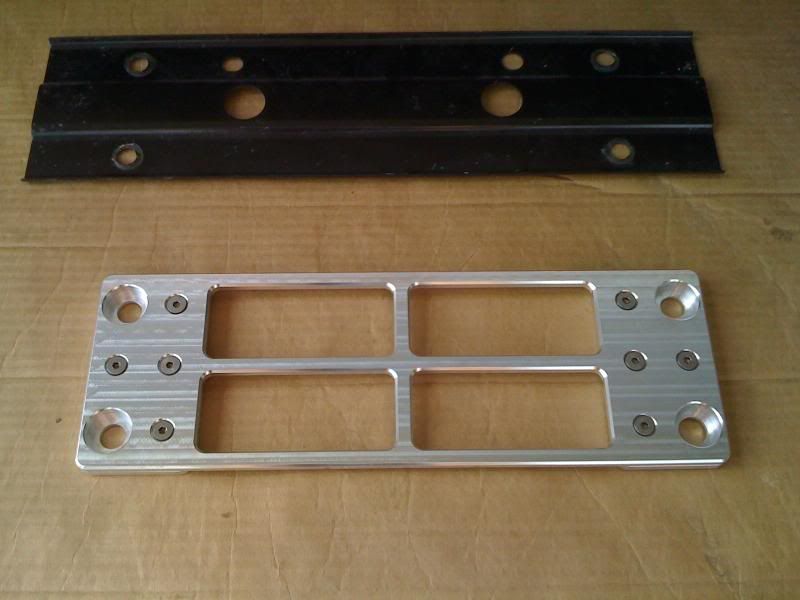 Contact of stock brace with tubes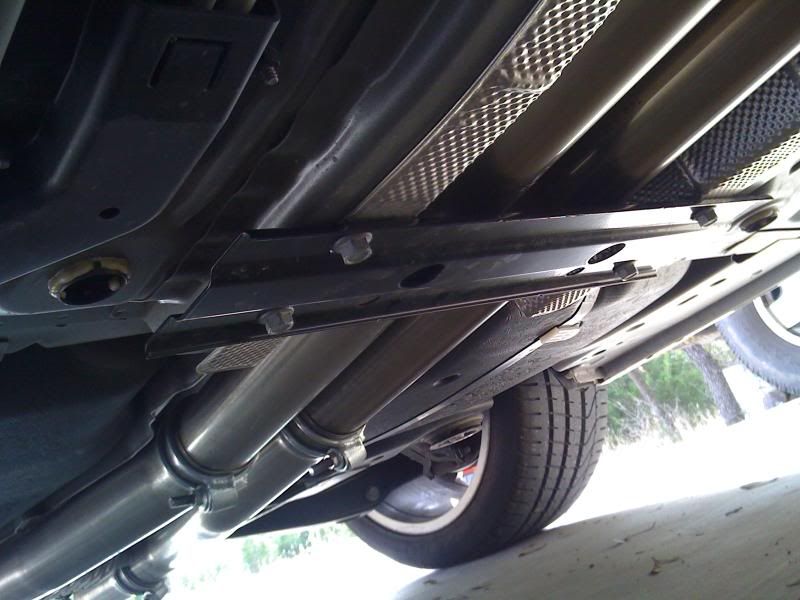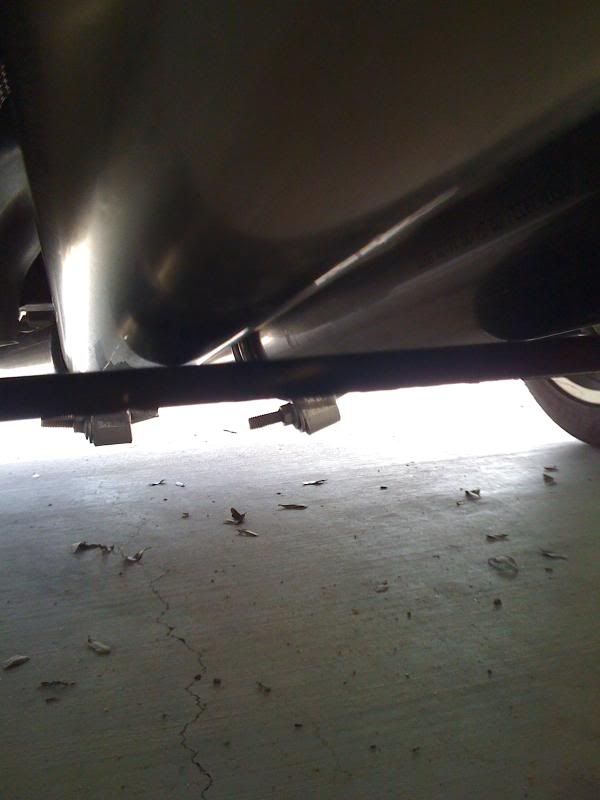 New machined brace on the car