VIDEOS HERE:
http://www.camaro5.com/forums/showthread.php?t=27481
I went to St Catharines, Ontario today for the Ontario Camaro Club's 2009 Nationals. During the course of the day I met a few of the members here (including finally Hylton in person) and got to check out some FANTASTIC cars with my older son (Connor-10).
So I meet up with who I thought was just going to be Hylton and another two 5th gens...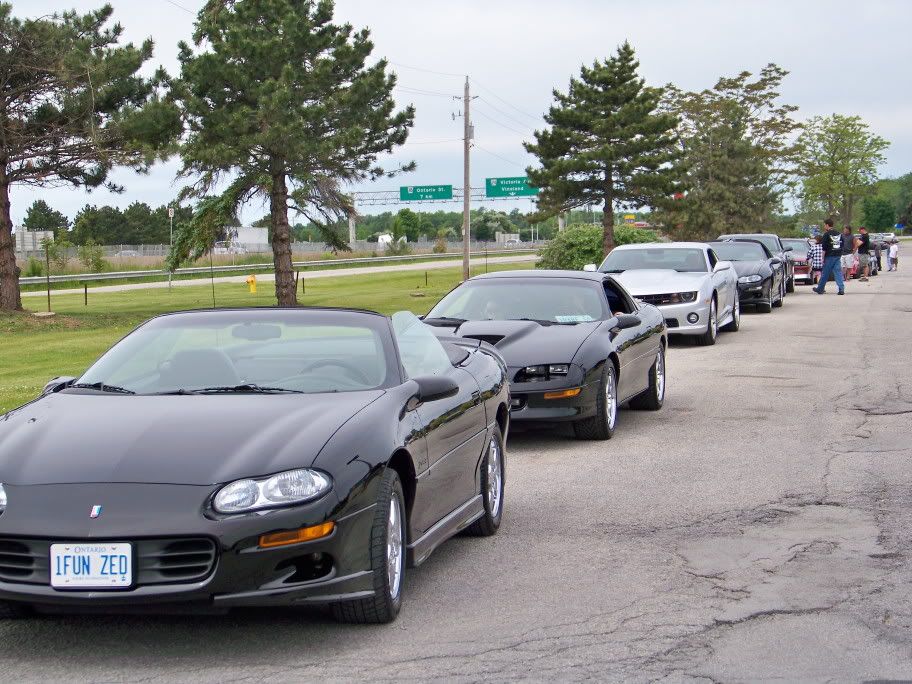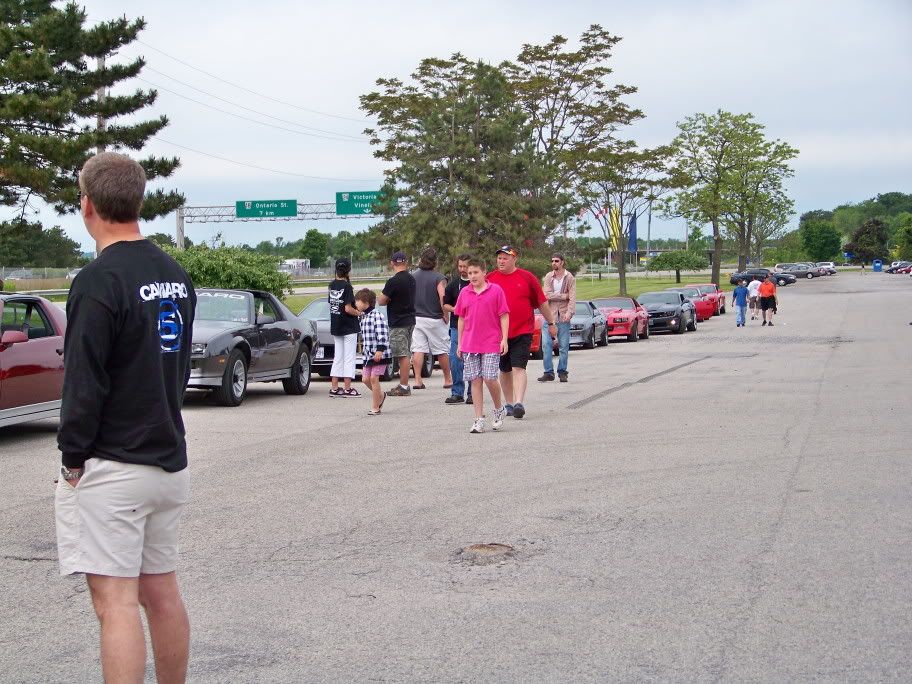 and there ends up being like 12-14 of us and we haven't even hit the "car show" yet...
So we get there and after a little shuffling around, they were so impressed by the showing of the 5th gens that they line up all of us in front of the main tent.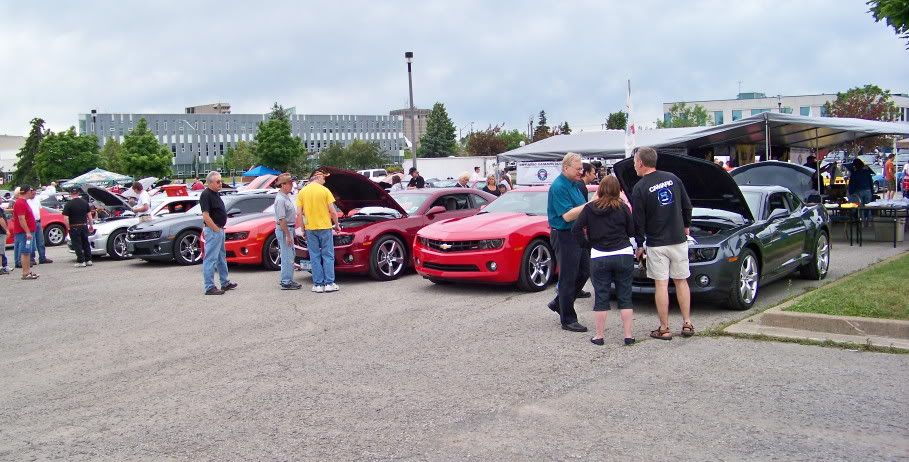 Hmmm, there's something yellow in the distance past the tent on the far right...
Look through the tent... Is that another 5th gen's taillights I see? We take a walk over to check it out. My son gets to see and sit in his first yellow gen5 in person; but I tell him there's something special about this yellow gen5... back to that later...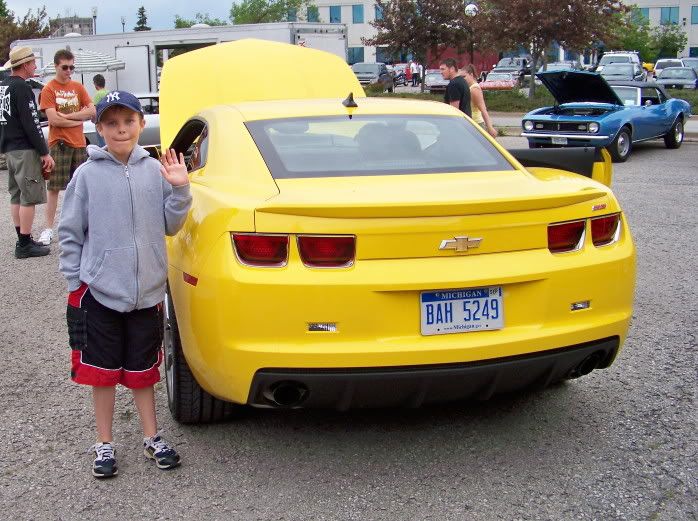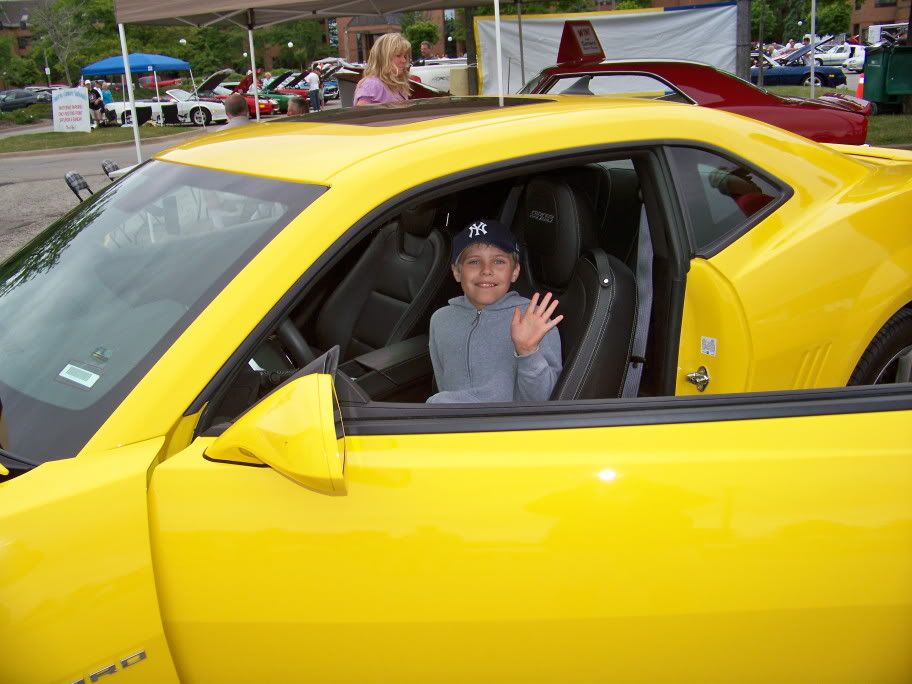 So as I was saying, there was just a virtual sea of Camaros from 1967 right up to our gen5's.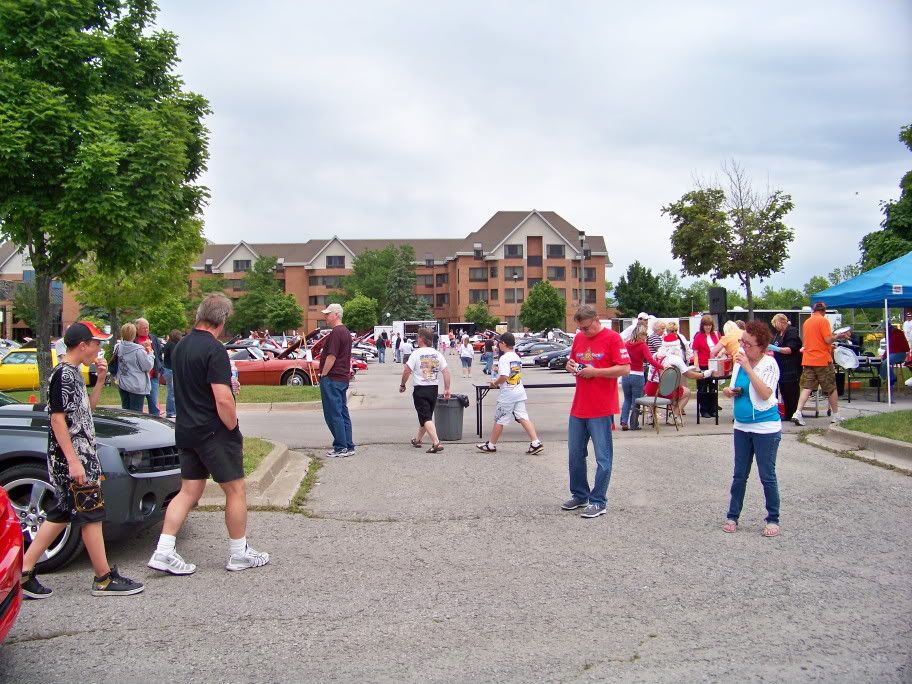 We wander around checking out the cars, get lunch from vendors on site and then it's time for a little cruise...with about 80 other cars. Half went around the city one way to Niagara Falls, half went the other...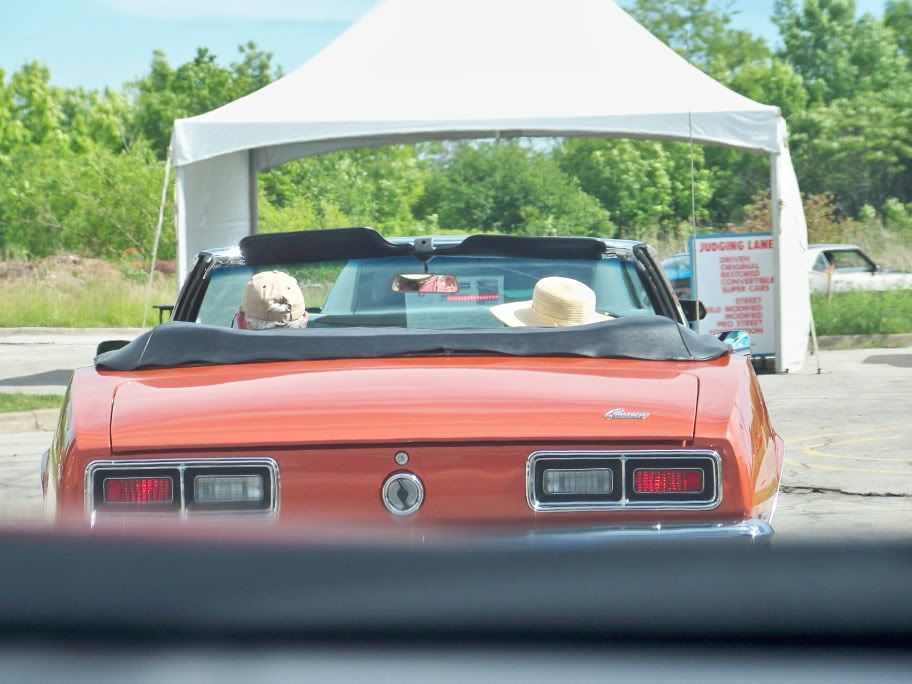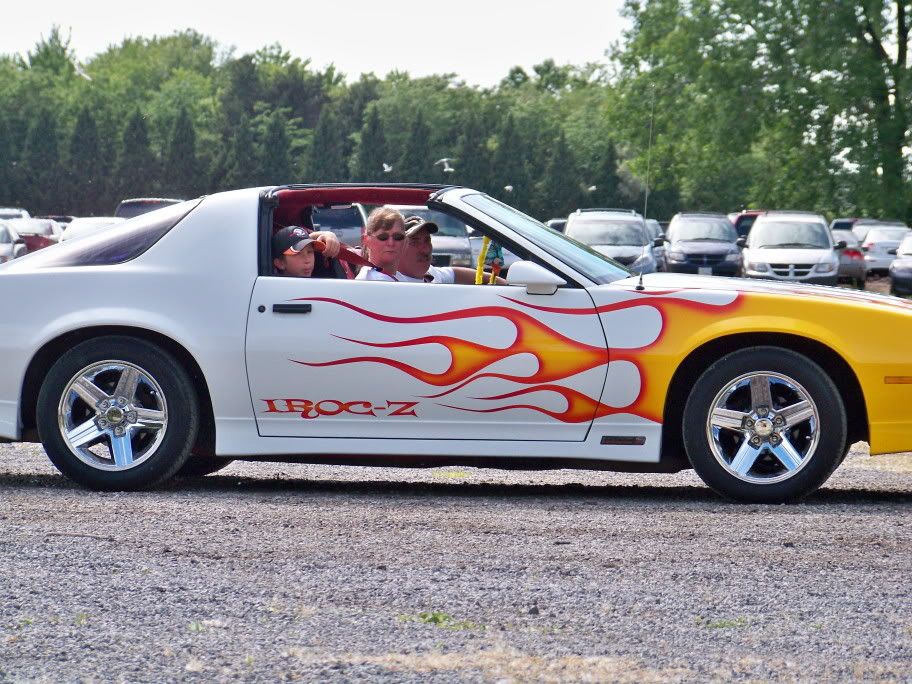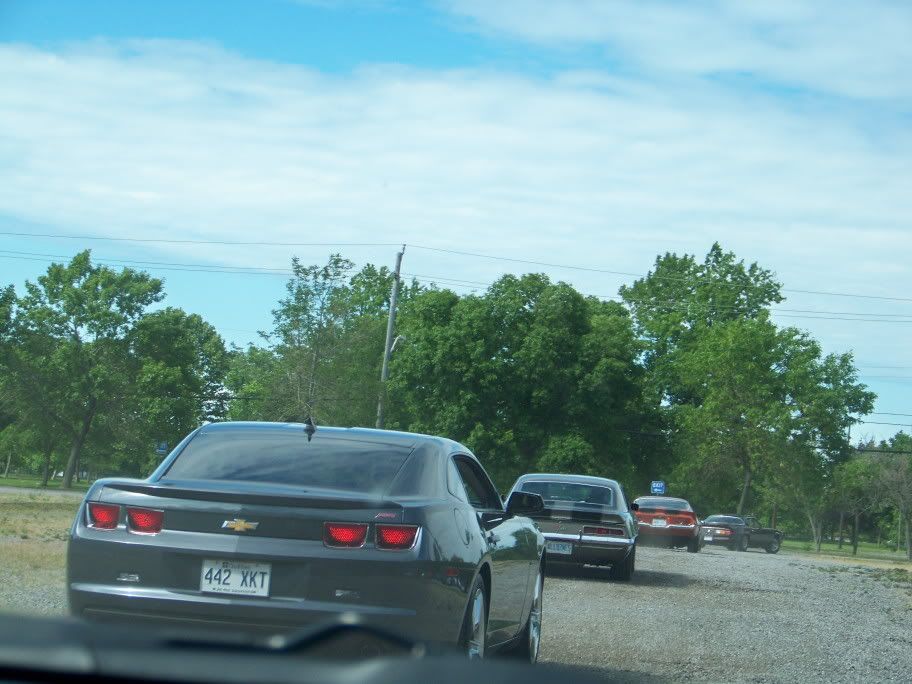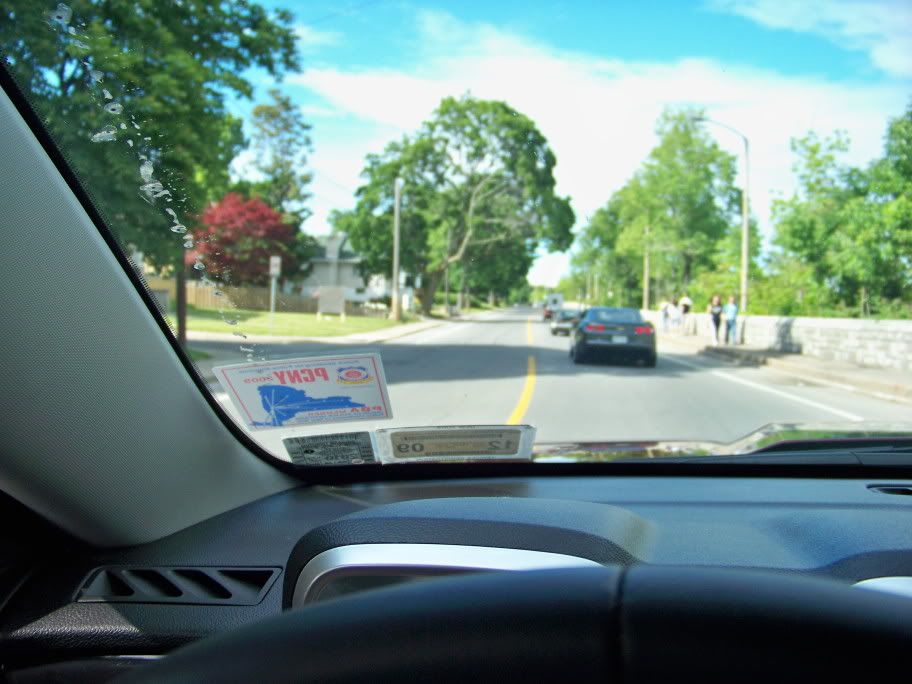 So, we get back, having not hit the Beer Store for some unknown reason, and hang out for a while until dinner. During the day, I had been introduced to a very special individual (actually two) but for now let's concentrate on candidate "A". I had the distinct pleasure of eating dinner with a great group of people including Hylton and someone else many of you may know...ya, that's me and my kid but I'm not talking about us...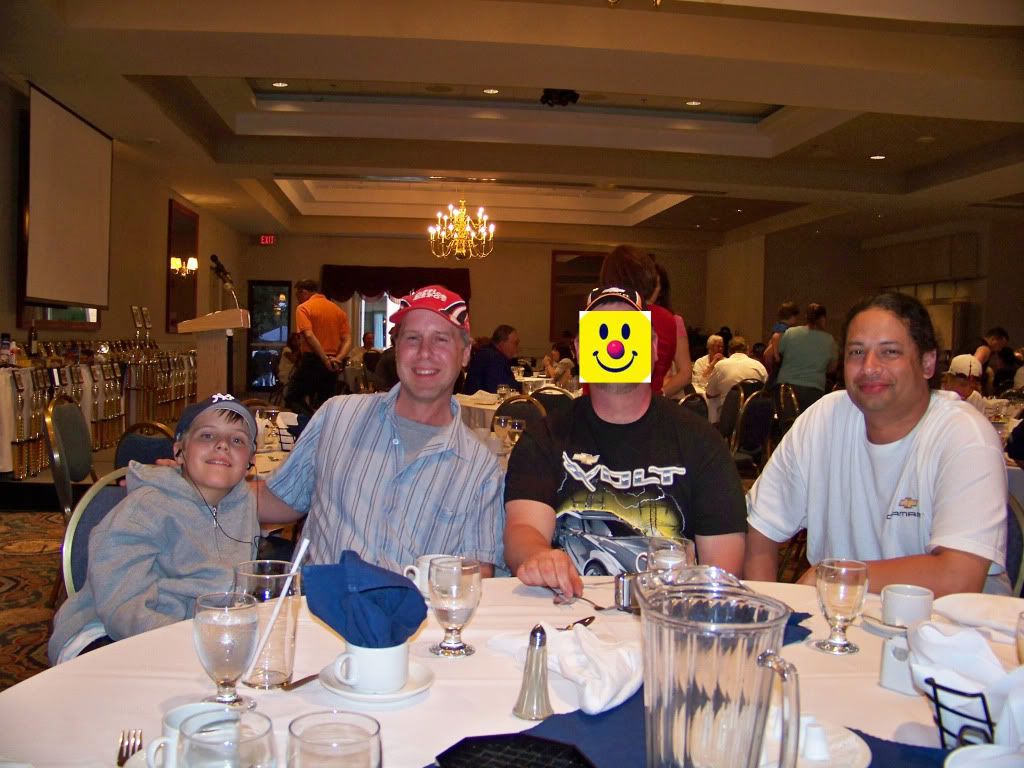 With his popularity overflowing, it seemed only appropriate that he was given time at the podium fielding questions about the Oshawa plant...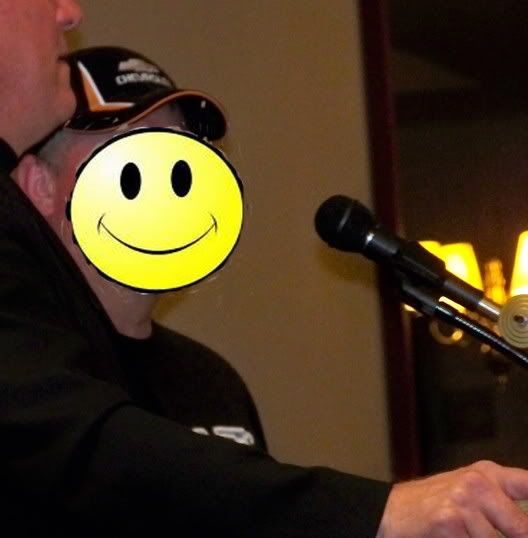 But, as you can see, there was always someone in the way of me taking pictures of him up there in his glory...
The same guy who got in the way of me taking a picture of that yellow Gen5 with the door open...
Seemed like I knew him
from somewhere...
You all know who I'm talking about...
The man who preaches ( I mean come on, look at the picture ) the Camaro
praises until he's nearly out of breath...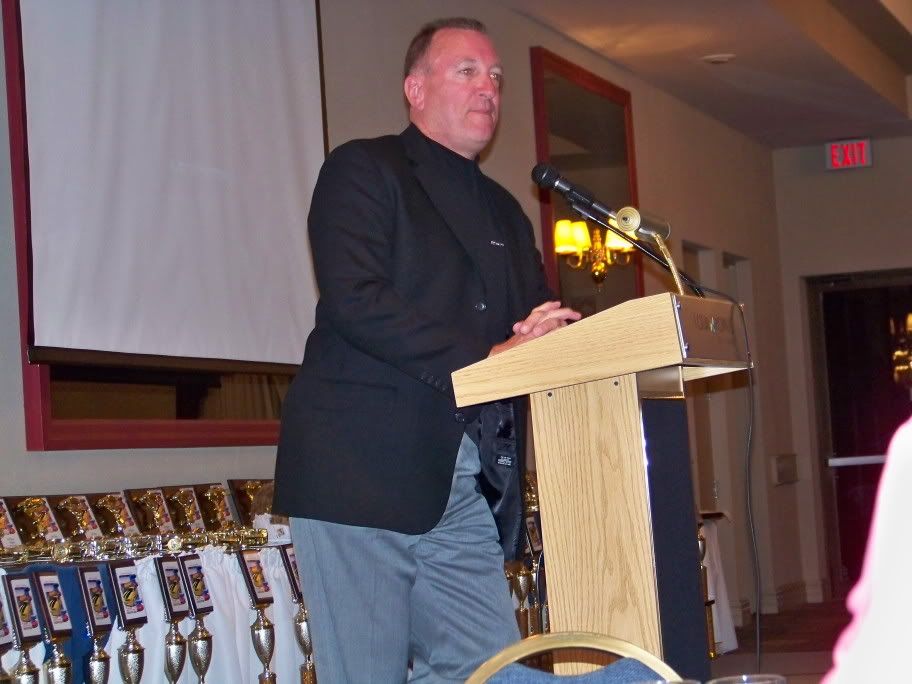 Yes, the other person I had the distinct honor of meeting today was none other than Scott Settlemire, Fbodfather for the newbies...
Having met him and Thor absolutely made the day complete. The Ontario Camaro Club was so impressed with him, they made him captain of the Canadian hockey team.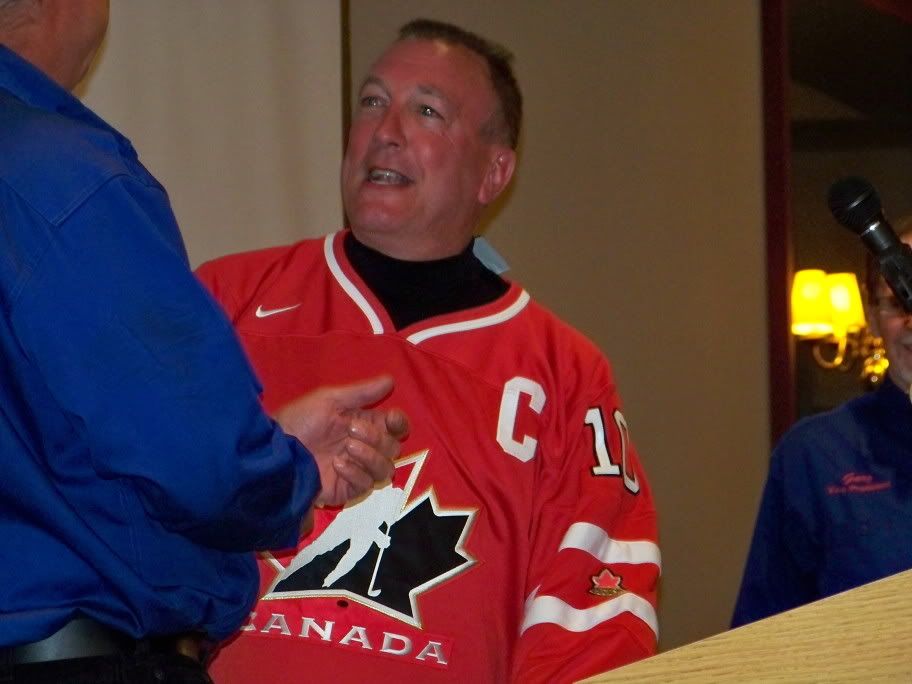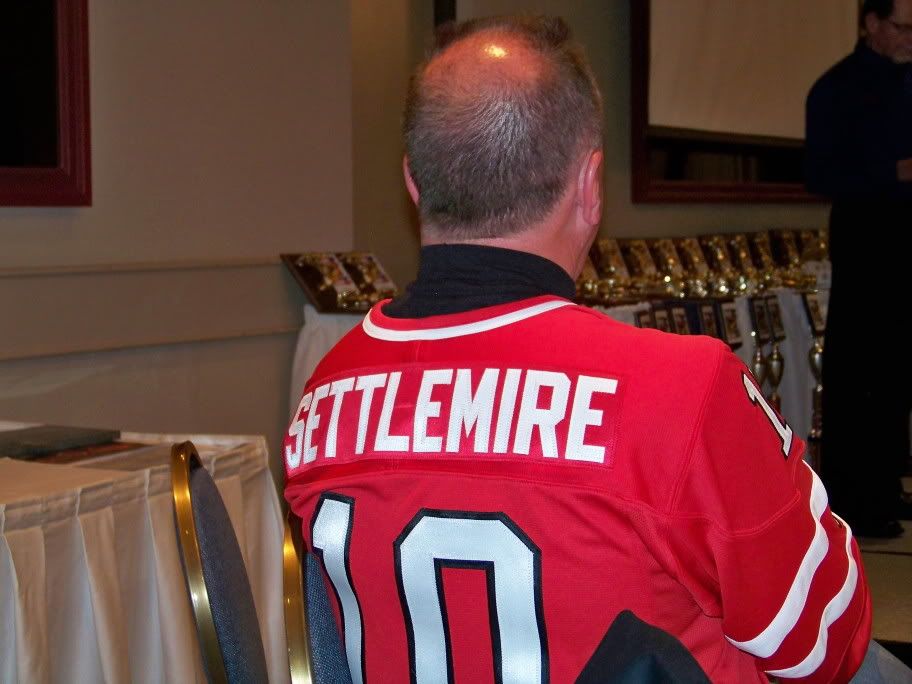 And just when you thought it couldn't get any better... my two new friends officially met Waldo...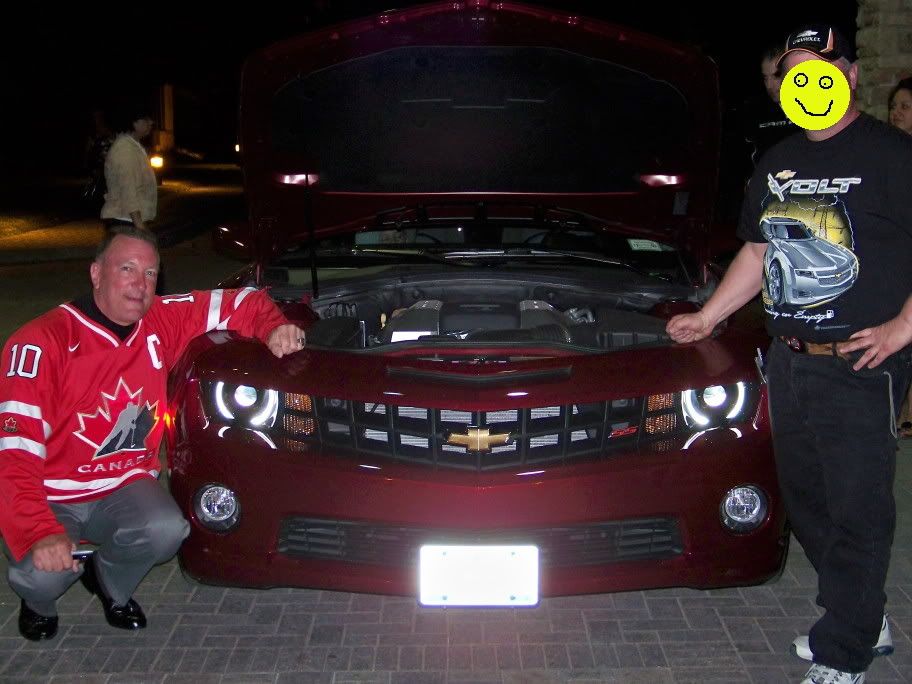 and signed him for posterity...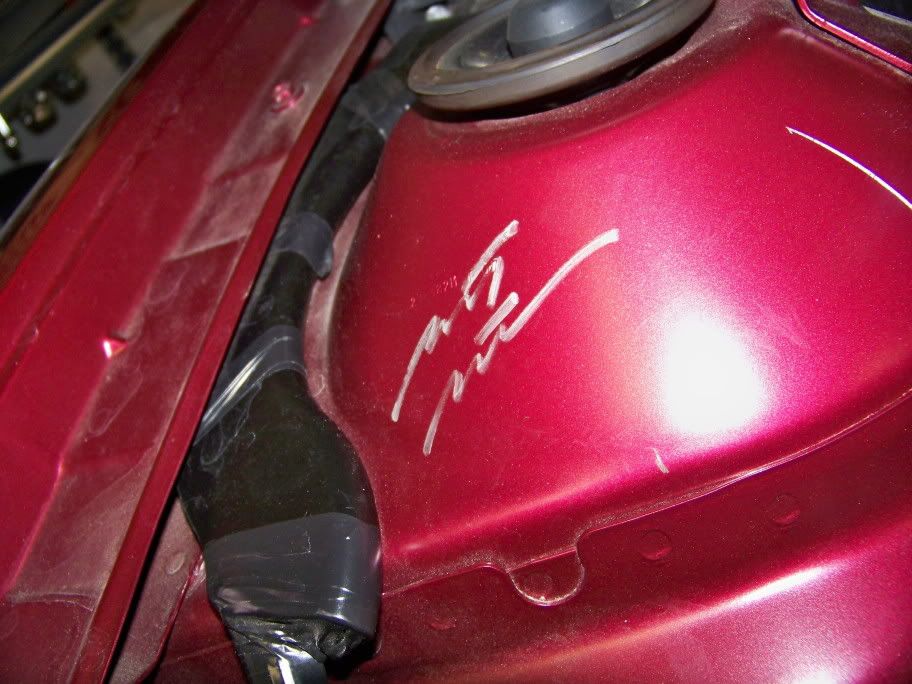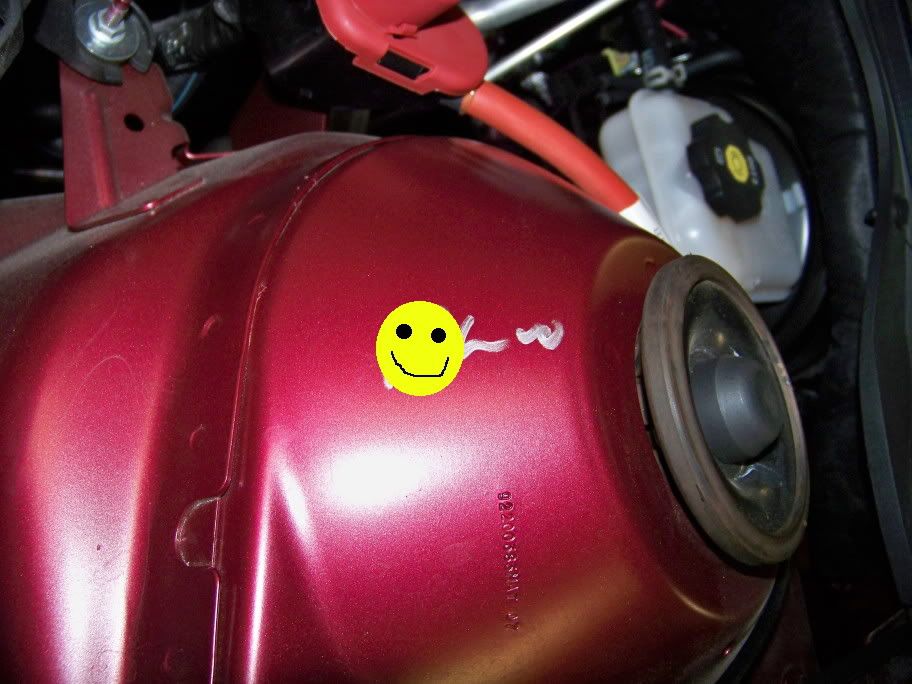 To all those that made the day what it was, notably Hylton, Scott, and the Mole, thank you all for all you do.