Update: Will ship anywhere in lower 48 US for $600 shipped! get ready for this years racing early!
I sold my SS so I'm selling my track tires. They are 2 Nitto NT05 drag radials (DOT legal) 305/45/18s mounted on 2 New Z06 18" rims. These will clear the rear calipers on a SS all you have to do is tie back the parking brake cable. These do require a very small spacer to run and the spacer is included with the sale. Comes with center caps. The wheels are plastidipped black but are chrome underneath. They were plastidipped when they were brand new so no damage to chrome.
They probably have 15 passes on them and I ran a best of 12.01 @ 117 with this setup on a mild bolt on Camaro. I cut 1.7X to 1.8X sixty foots all day long.
Plenty of life left in these babies. Call/text Ken at 401.545.0333.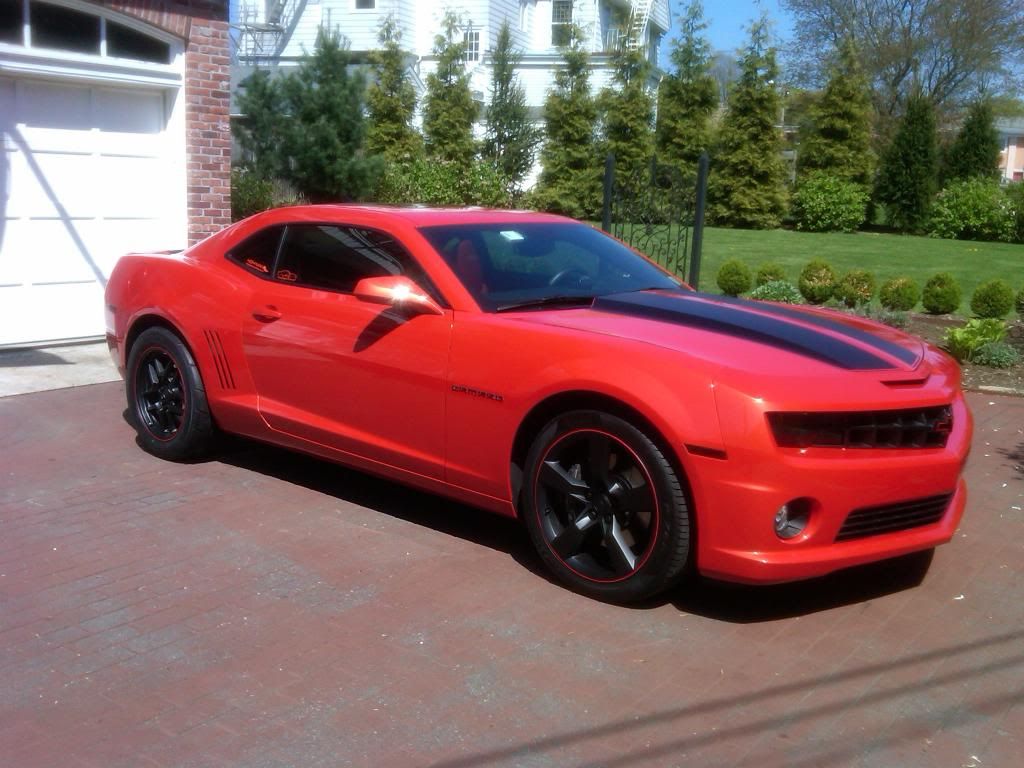 new pictures