The first is the dash center speaker delete. This helps with the stereo separation and gives the system a better (cleaner) sound.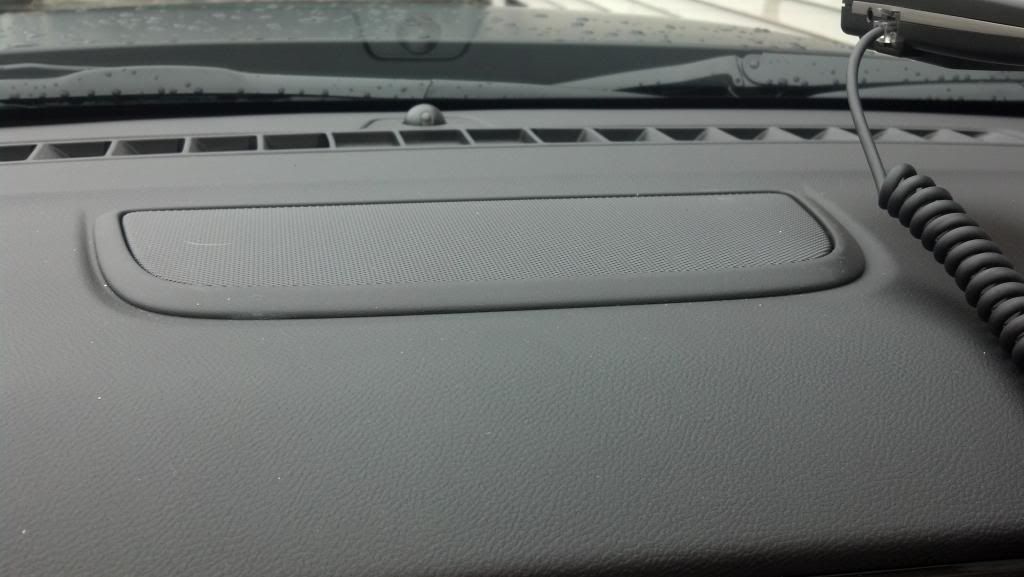 The speaker cover comes off fairly easy using a trim removal tool. (can get a pack of these for about 10 bucks) Make sure that you pop it up on all for side FIRST and then bring it back towards you to remove.
[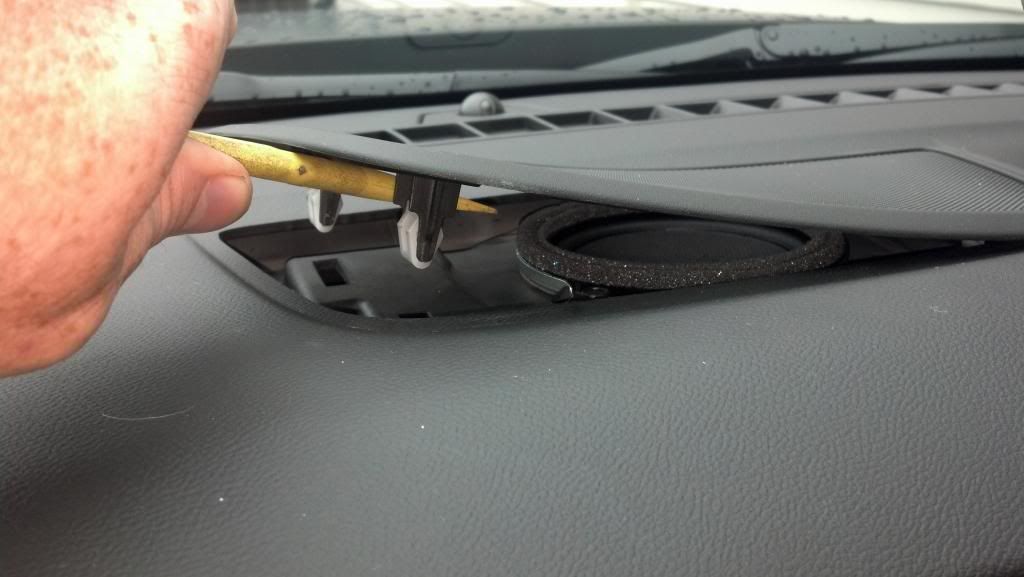 The speaker is held down with two screws. I just used a small crescent wrench to break em free and then backed them out by hand very easy.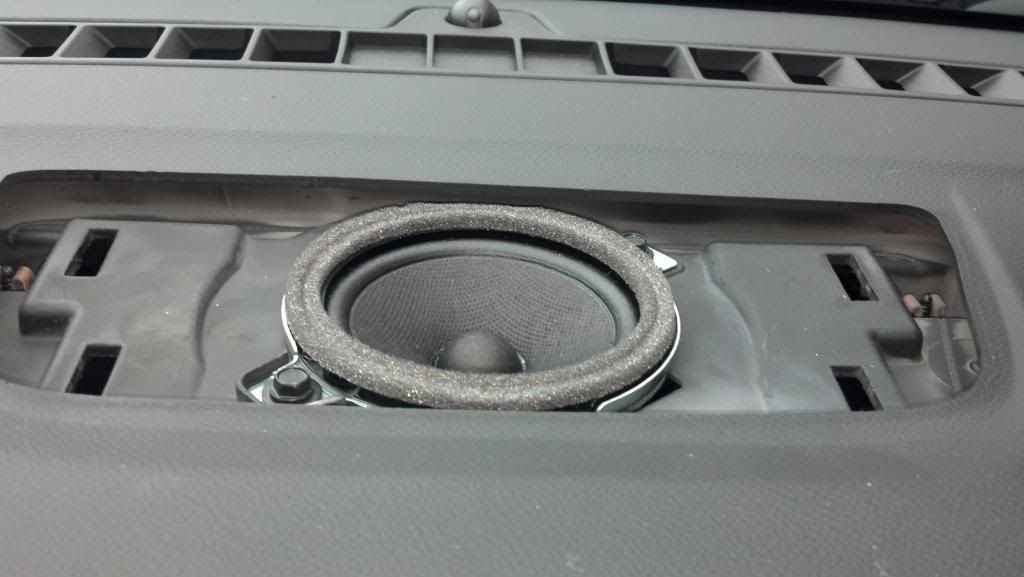 The OEM connector unplugs by pressing in the release (detent) and pulling straight down.
Using my favorite modding device I tie wrapped the connector to keep it from rattling.
You want to make sure you place the cover back on front (towards engine not you
) to rear. Notice the three tabs.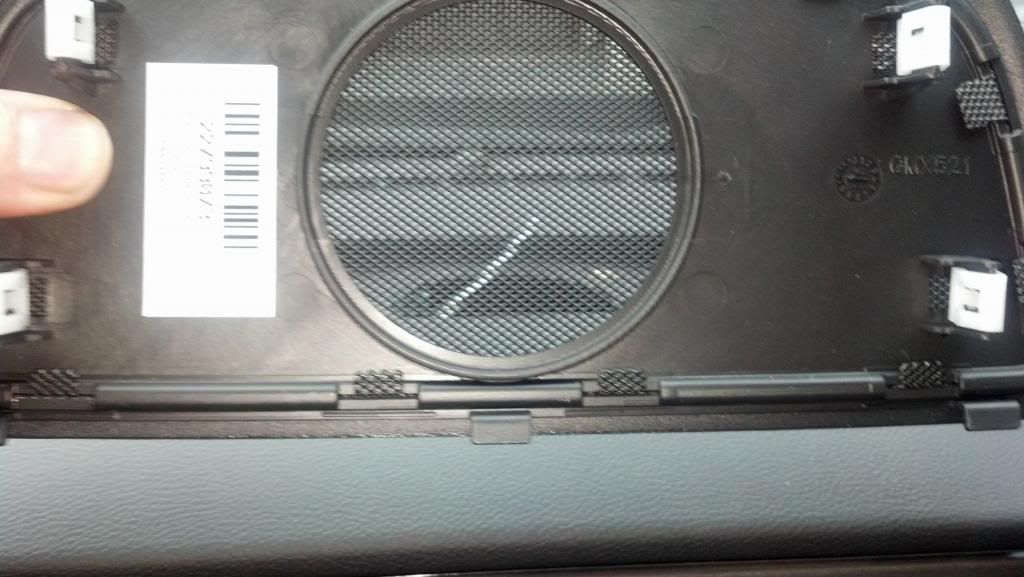 As a bonus you can shed a entire 8 ozs of weight!!