We were the first to market a Cold Air Induction system for the 2010 camaro with a few revisions being made over time and I always stated in my threads that I would put our system up against any. Well, awhile back someone named Janetty Racing had a cold air induction test with all of the cold air induction systems on the market today for the 2010 Camaro. I was one of the first to jump on it becauase I know how well my product performs. Well the sales of my Cold Air Induction system have dropped after the test becauase he claimed he only saw a 8hp increase and that a company called Cold Air Indcution Inc made 13hp. I knew something was up becauase we have literally installed over 100 systems here in house and have not seen less than 12hp and as much as 28hp gains from just bolting on our system with no tuning.
Yesterday, a car came to our shop with a Cold Air Induction Inc system on it so I figured here is my chance to see how great this system is. I asked the customer if it was ok to put his car on the dyno and make three back to back pulls then pull off the CAI Inc system and install our LMR CAI system and make another three back to back pulls to see the outcome with NO tuning. I told the customer I was expecting pretty close results and he stated that he read on camaro5 that the CAI Inc system was far superior than ours and was anxious to see the results.
I was very pleased, our system made 10rwhp and 15rwtq MORE than the CAI Inc system. Now I am not bashing Cold Air Induction Inc becauase they do have a very nice system, I just new the test that Janetty racing preformed was very skeptical. I am not saying he did anything wrong but when doing a test like this you have to factor in alot of variables such as coolant temp, air intake temp, humidity, etc etc. I just now read through his test and saw he tested our unit a week before the others.
If some of you are skeptical on my test, dont worry, GM High Tech Magazine will be doing a very similar test in the very near future for you guys to read about. Be looking for the results to come out in the next few months. Also, I am sure the owner of the car and a couple other camaro5 members that saw this take place yesterday in person will chime in to prove there were no tricks done.
If anyone has any questions regarding our Cold Air Induction System please feel free to shoot me an email or just give me a call at the shop.
Here is the video and some pictures.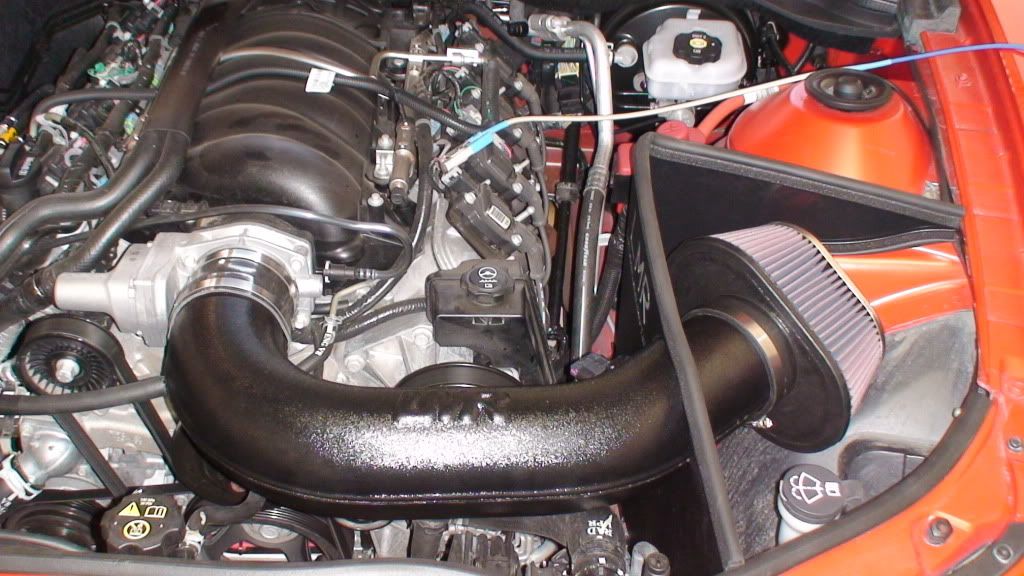 After the test.....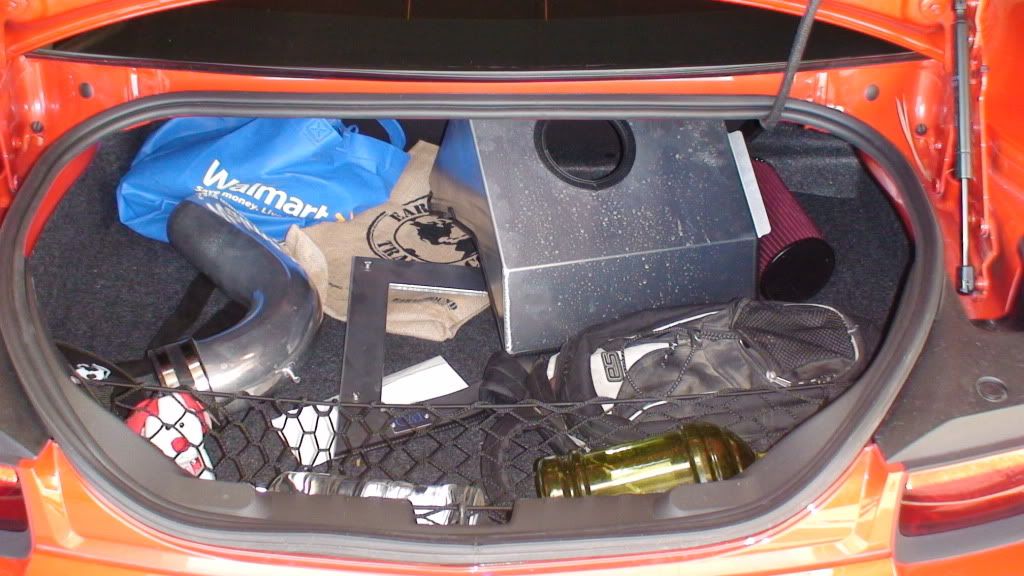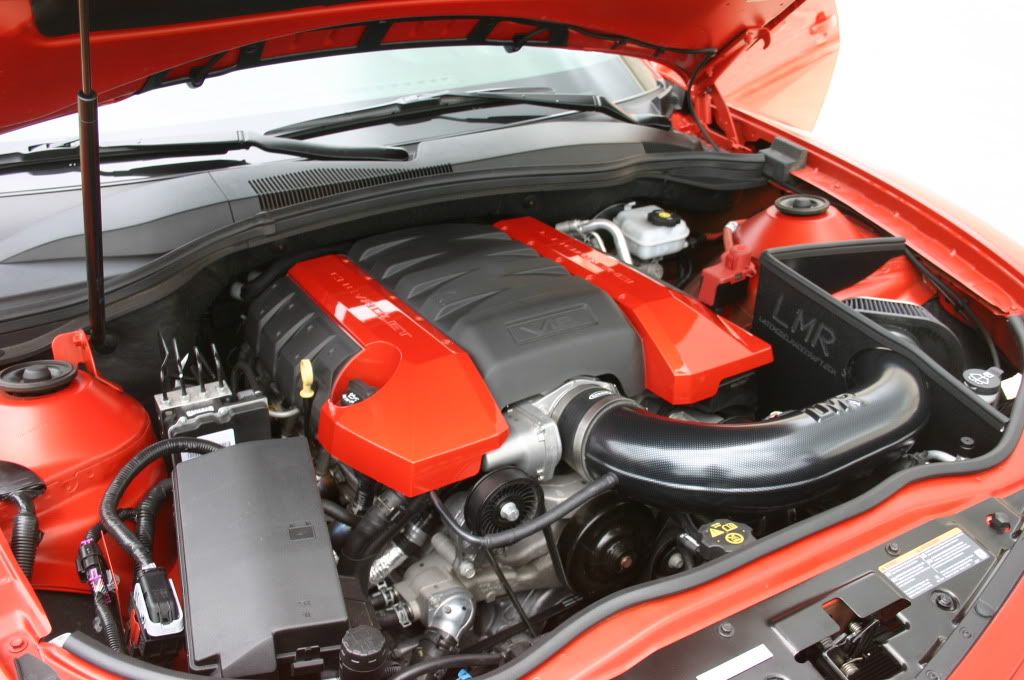 Video: