Hello boys and girls. Are you disappointed with the charcoal fabric trim on our Camaro's? I know I was and I wanted to do something about it. Now there's several ways of going about this. You could purchase replacement trim pieces from GM to the tune of about $400. CarID.com has some quality overlay pieces for about $175. However, with a little bit of work and some creativity you can get pretty close for under $30. Now before I begin, I just want to say that I purchased and installed CarID.com's normal trim kit for the Camaro. It covers the instrument cluster, steering wheel, shifter, air vents, and the arm rests on the doors. These overlays are really nice and are fine quality. The kit is $125 with a 10% discount. There's some small pieces to be cut so, combine that with the quality and I didn't mind spending the money on it. For the door and dash trim though, $175 is pretty steep. Originally, I tried to paint the pieces but, I suck at painting. I kept getting wrinkles in the paint. I entered an endless loop of wetsanding and smoothing it out and then painting only for wrinkles to return. I was about to say screw it and order the $175 package when a light went off. I could make my own overlays. I needed to do a little searching for material and my search took me to Joann fabrics. Yes, I know, it's kind of a girly store but, sometimes you've just gotta get creative. I have a black car and the original trim kit I got from CarID was a glossy black. I wanted to stay with that theme and get something that closely matched. What I found was a black pleather that was fairly glossy. I purchased 2 yards of it ($18) and I also got a can of Super77 3m spray adhesive ($8). The pictures below shows the process and results.
I used the cloth I removed from the door trim as a template to cut the pleather to the correct size.
The plastic pieces were sanded down a little bit to give them a slight roughness so the adhesive would stick. As you can see, they were already painted black but, I've already told you about the problem I had with wrinkles. They were sanded down so the wrinkles were smoothed out but, the surface was just right for adhesive.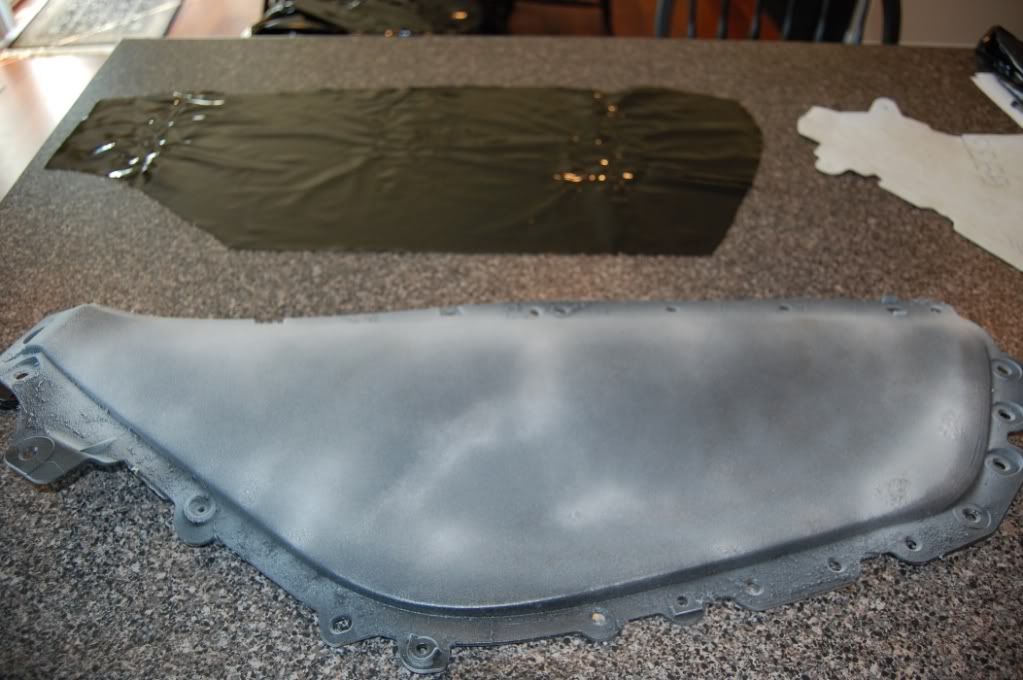 This is the adhesive I used. Great stuff. Be generous with it when you spray. You don't want to miss a spot and you want to make sure there's enough adhesive.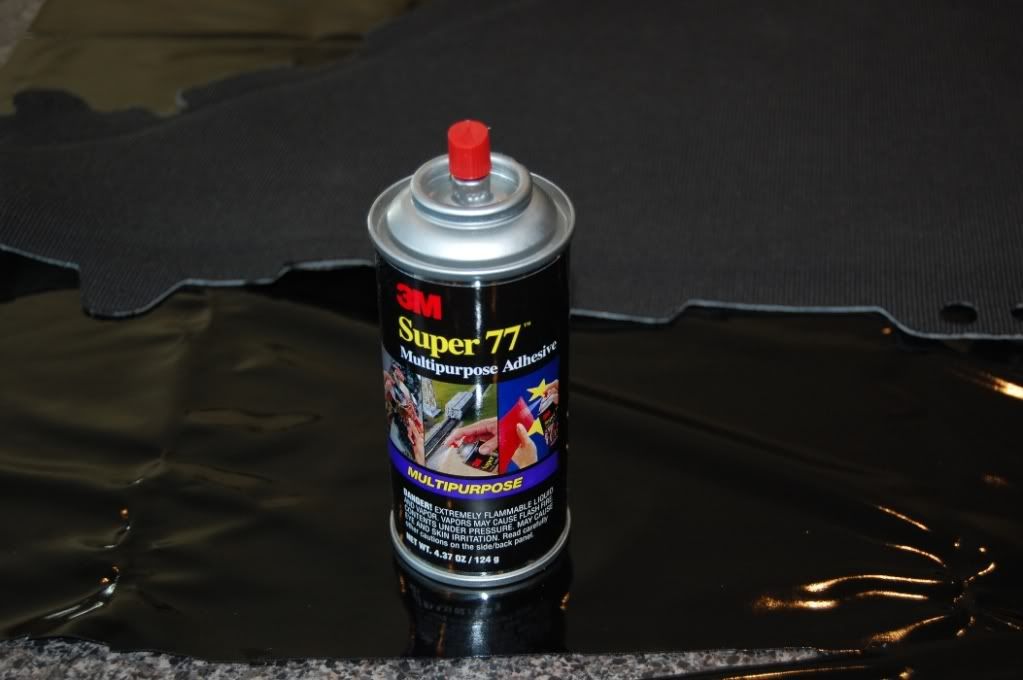 Now carefully, place the pleather on top of the plastic piece. Start from the top right and stretch and smooth out with your hand. There will be a wrinkle here or there. Simply lift up the pleather that's wrinkled and stretch and smooth. You'll get the hang of out to smooth it out fairly quick. It's not difficult. Once you're all done it should look like this.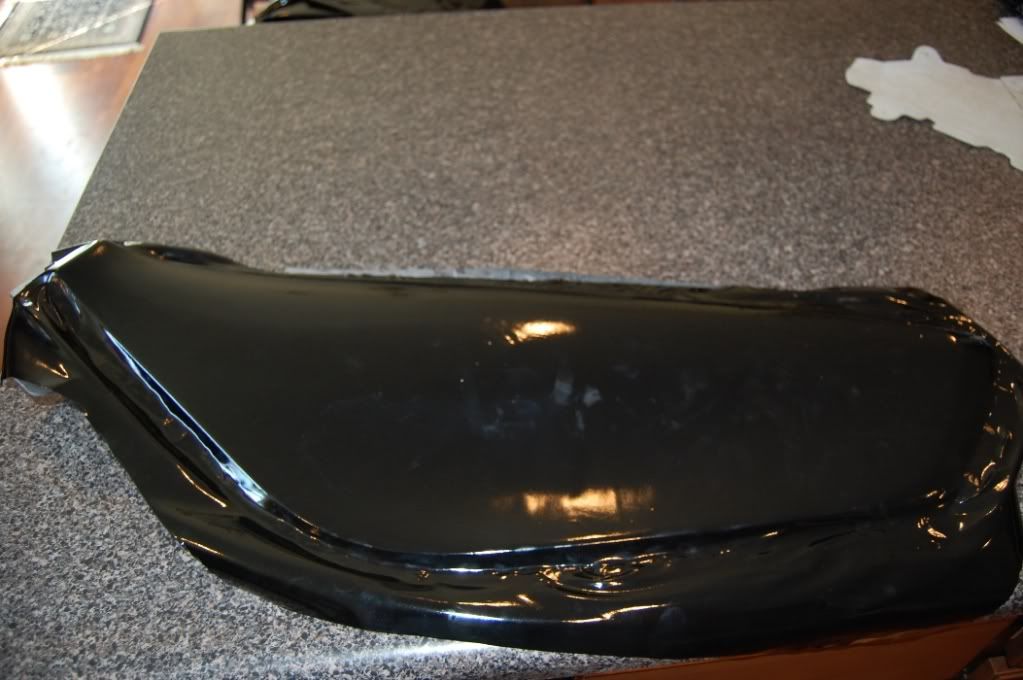 Now repeat the same process for the other one.
Now you want to do the dash trim. The process for this is similar but, you have to do more of a wrap job with the dash trim pieces. Prepare the pieces the same way as the door trim. I already tossed the fabric for the dash trim so I couldn't use that as a template. Not a big deal. I just used the trim pieces themselves. I left enough overhang for about a 1/2 inch to 3/4 inch piece to fold onto the back of the trim. And don't forget to have the extra length on the end for the piece that overlaps.
As you can see, I taped up the tabs cuz I didn't want to get those all nasty with adhesive. Lay a thick coat of adhesive down and you're ready to put the pleather on. Do it just like you did the door trim. Tighten and smooth. You should be a pro at this by now.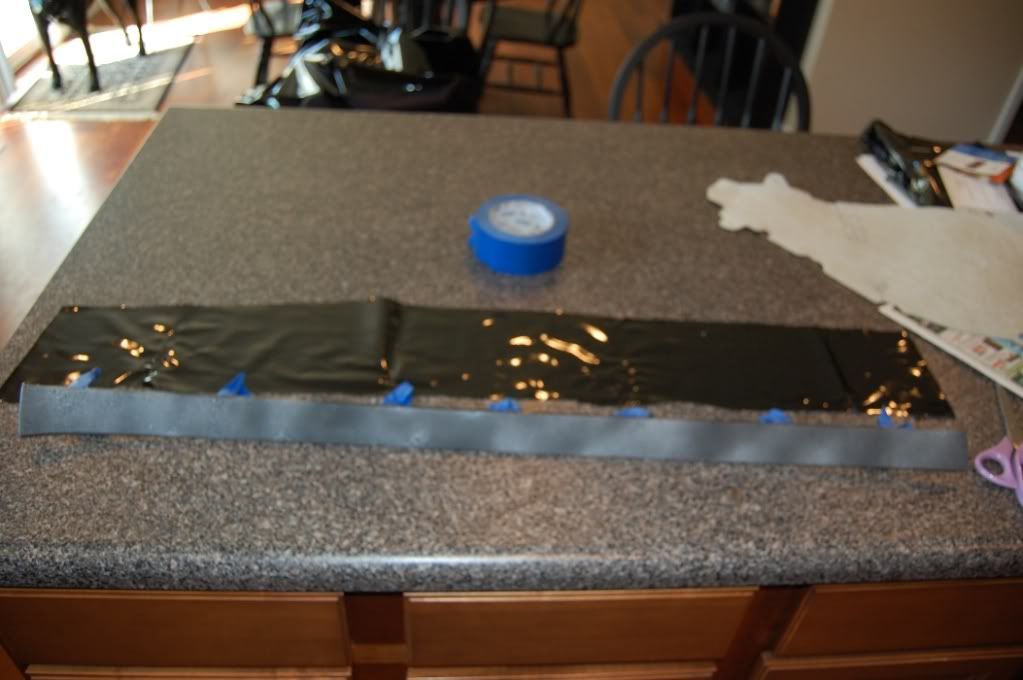 Now here's where you have to do the wrapping part. Simply fold the pleather over to the back and fasten it to the back. The original fabric had a whole shit-load of staples. That was fun to yank off. I didn't have a staple gun that would work properly so I simply used some shipping tape to hold it down. Be sure to pull it tight before you tape it down.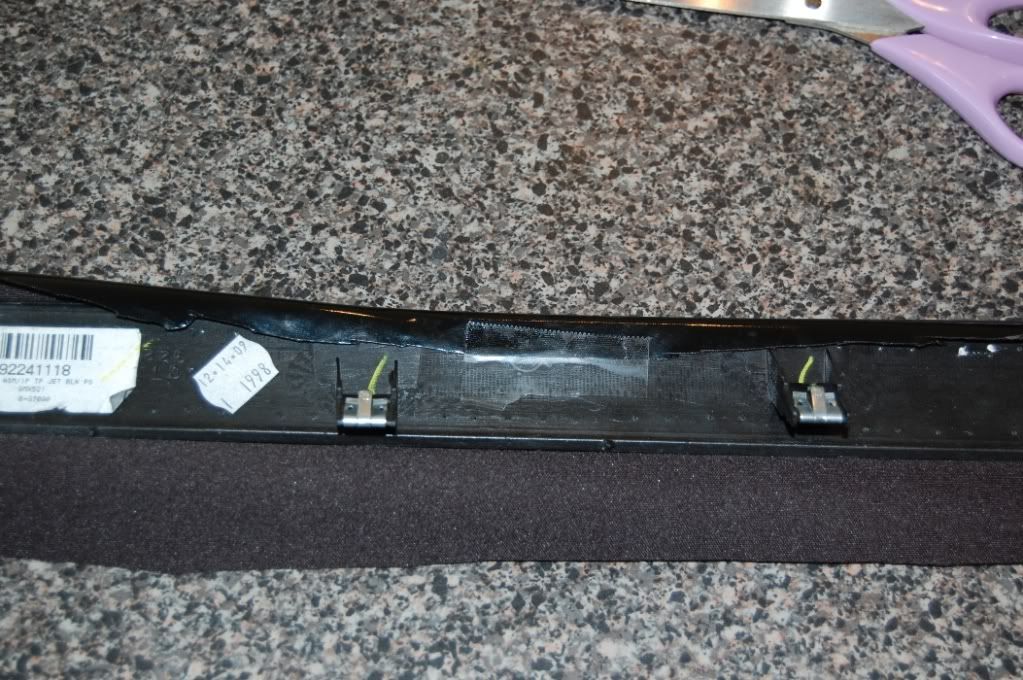 Do the whole side.
Then do the other side the same way making sure to pull it tight before you tape it down.
Now the tricky part is doing the folds and taping right so the overhang piece looks right. You're just going to have to play with that as I don't really know how to describe doing it.
Now you should be all done.
Don't forget the little piece on the left of the steering wheel. I'm not showing a how to on that since it's just a smaller version of the larger piece.
Now that you have all the pieces done. Put them back on the door panels and reassemble your doors. There will be some fingerprint marks or possibly some glue fingerprints from handling the pieces when they were sticky. Not a big deal. Just wipe the trim pieces down with an alcohol swab or towelette. Everything comes right off and it won't hurt the pleather. Just clean up and now you can admire your work. Here's some pics of my door and dash trim and how it looks with the CarID trim pieces that I bought for $125. The quality is not 100% the same. There are some small visual abnormalities with the pleather. You cannot see them unless you really look at it with direct light and even then they are minor. Does it look as good as the CarID trim pieces? Probably not. It's close but, no cigar. Keep in mind that this mod can be done for $30. It doesn't look "ghetto". It looks pretty darn good if you ask me. But, it's not 100% perfect. You be the judge.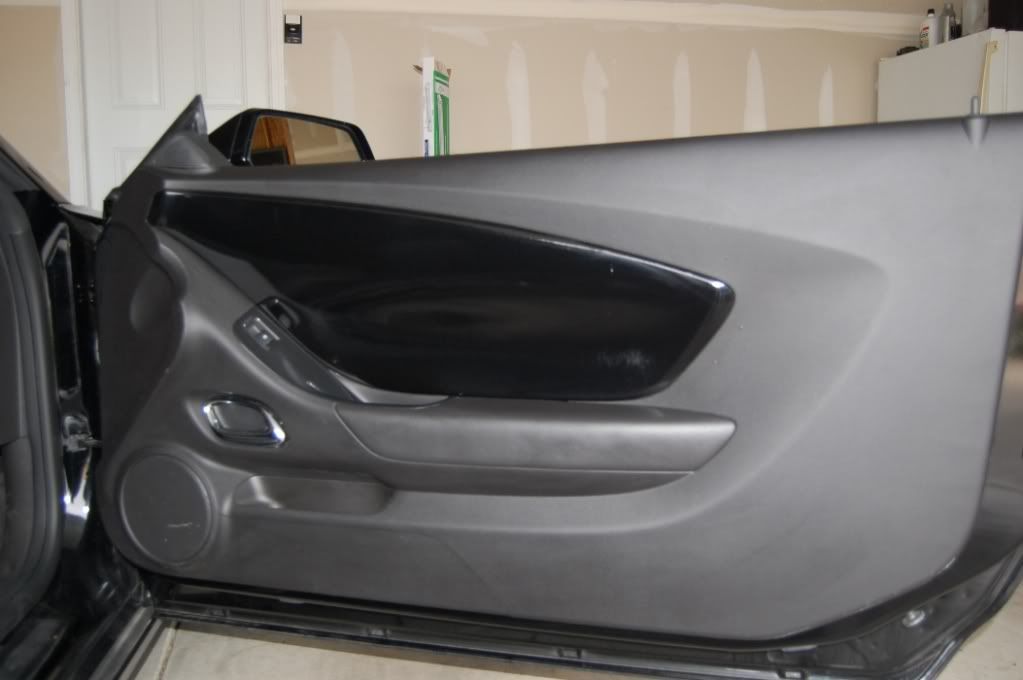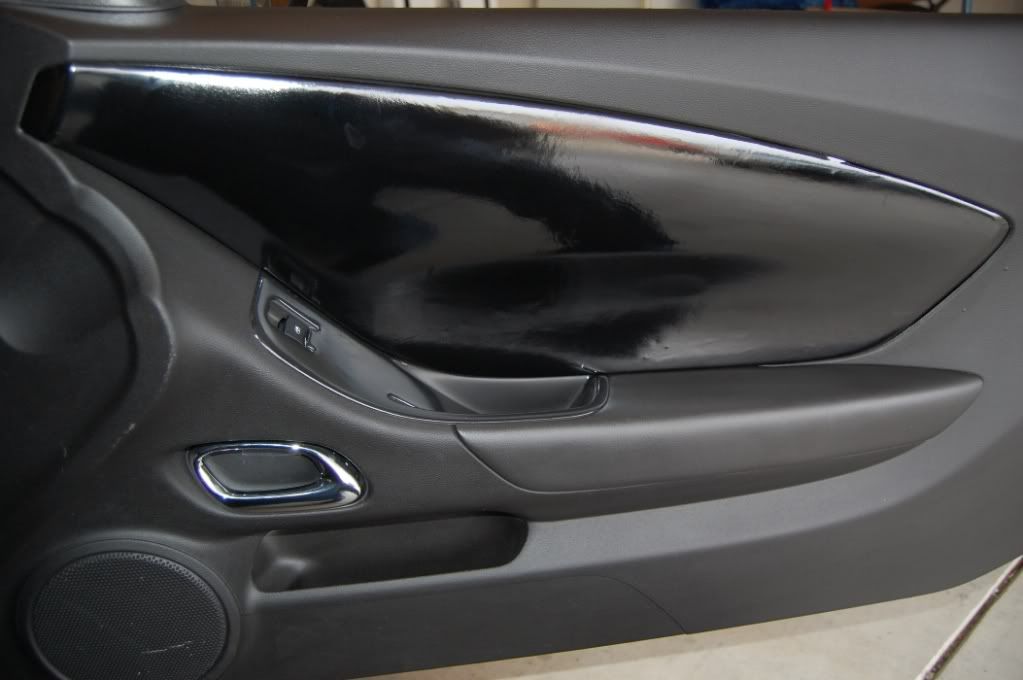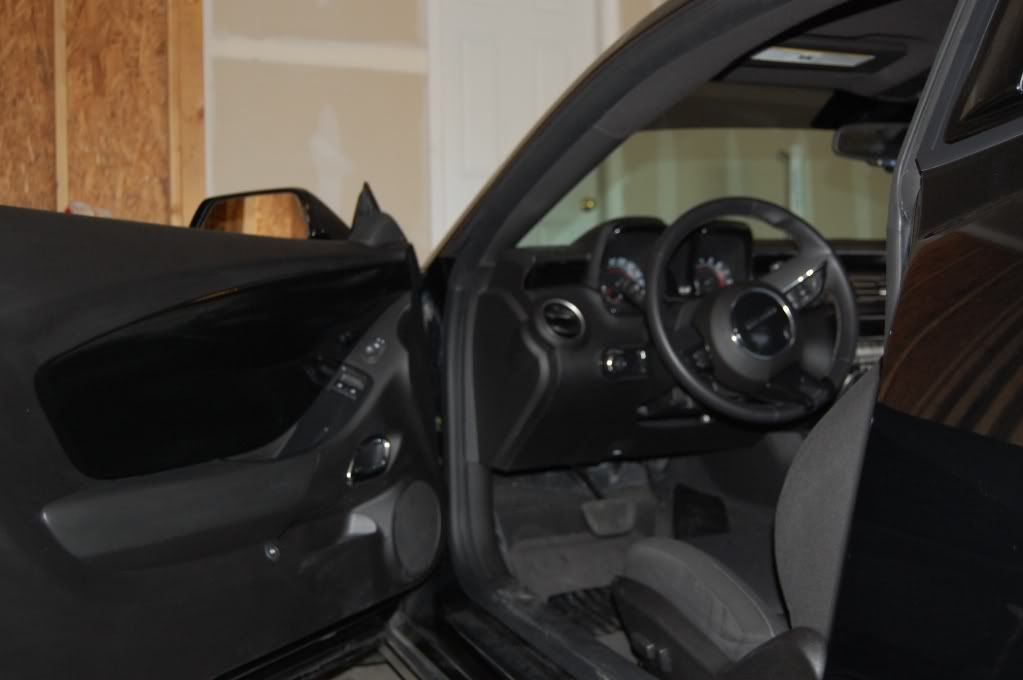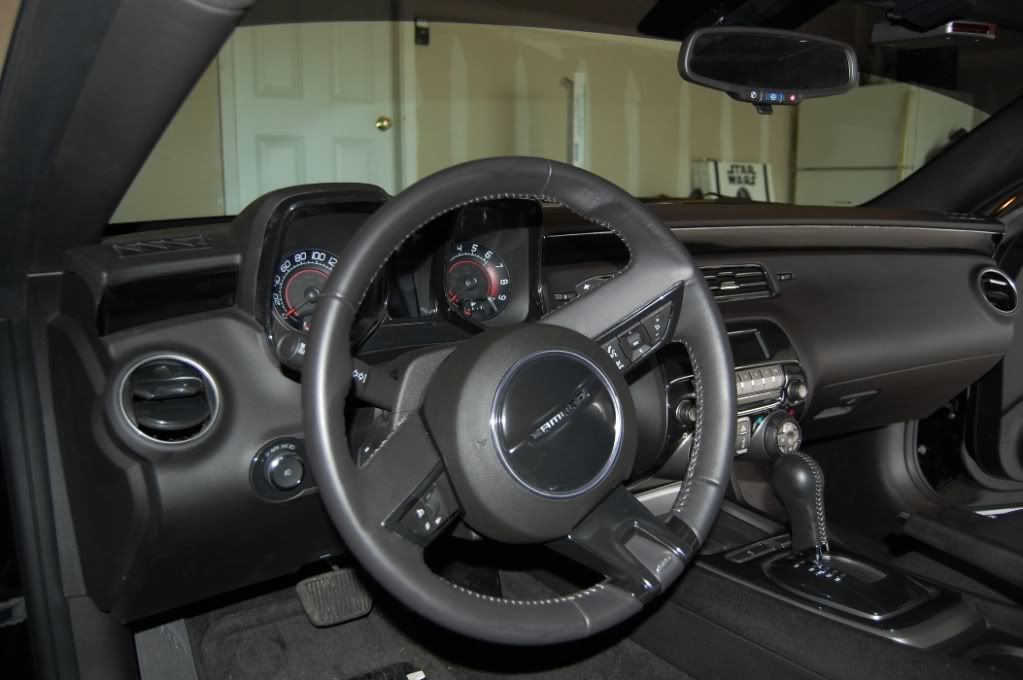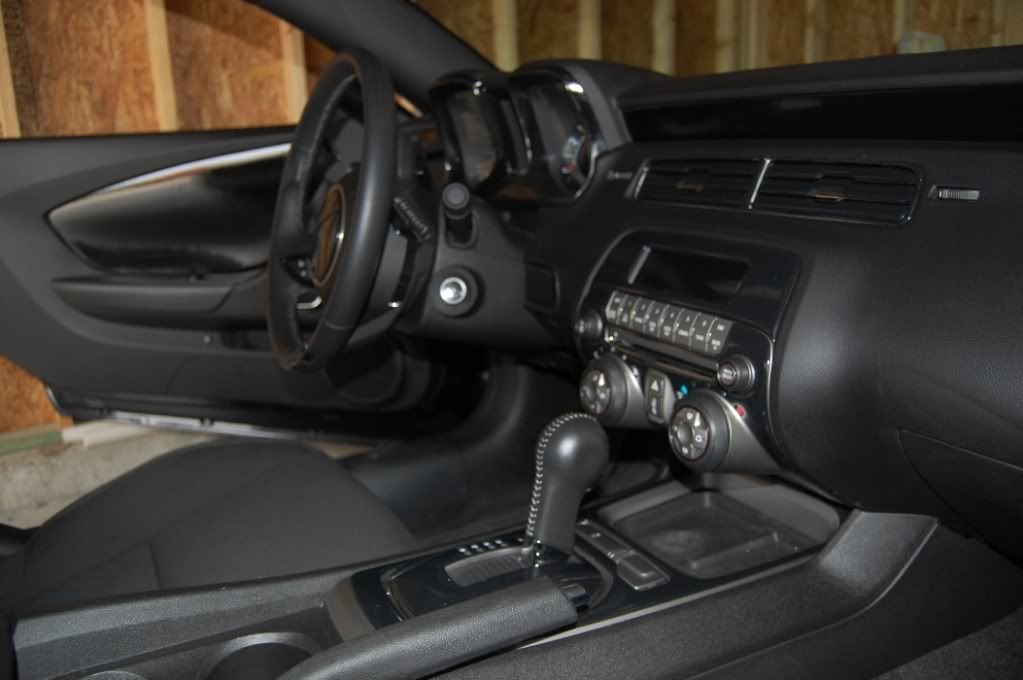 Let me know what you guys think.