OK, I extended the wire so I can tap into the MAF Hz wire: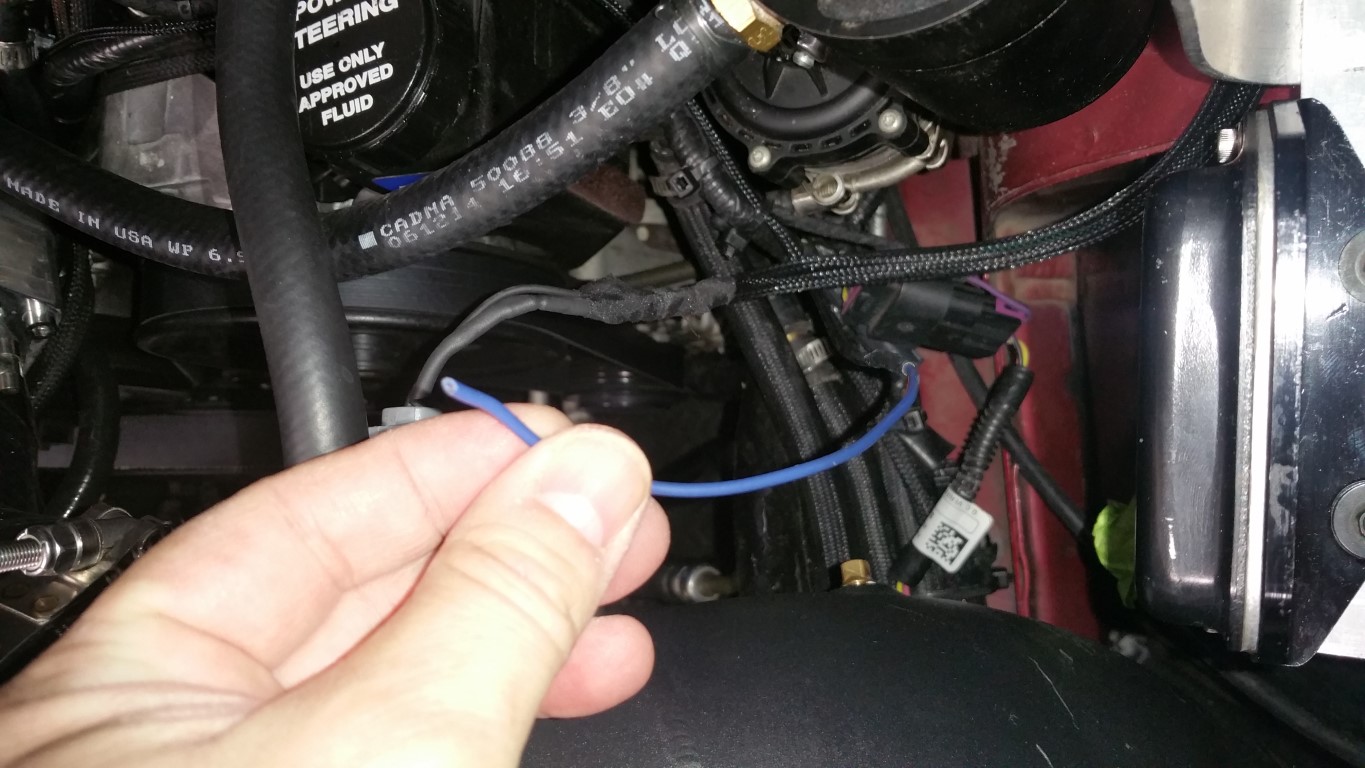 Now, normally the 'yellow' wire on the MAF is the Hz signal: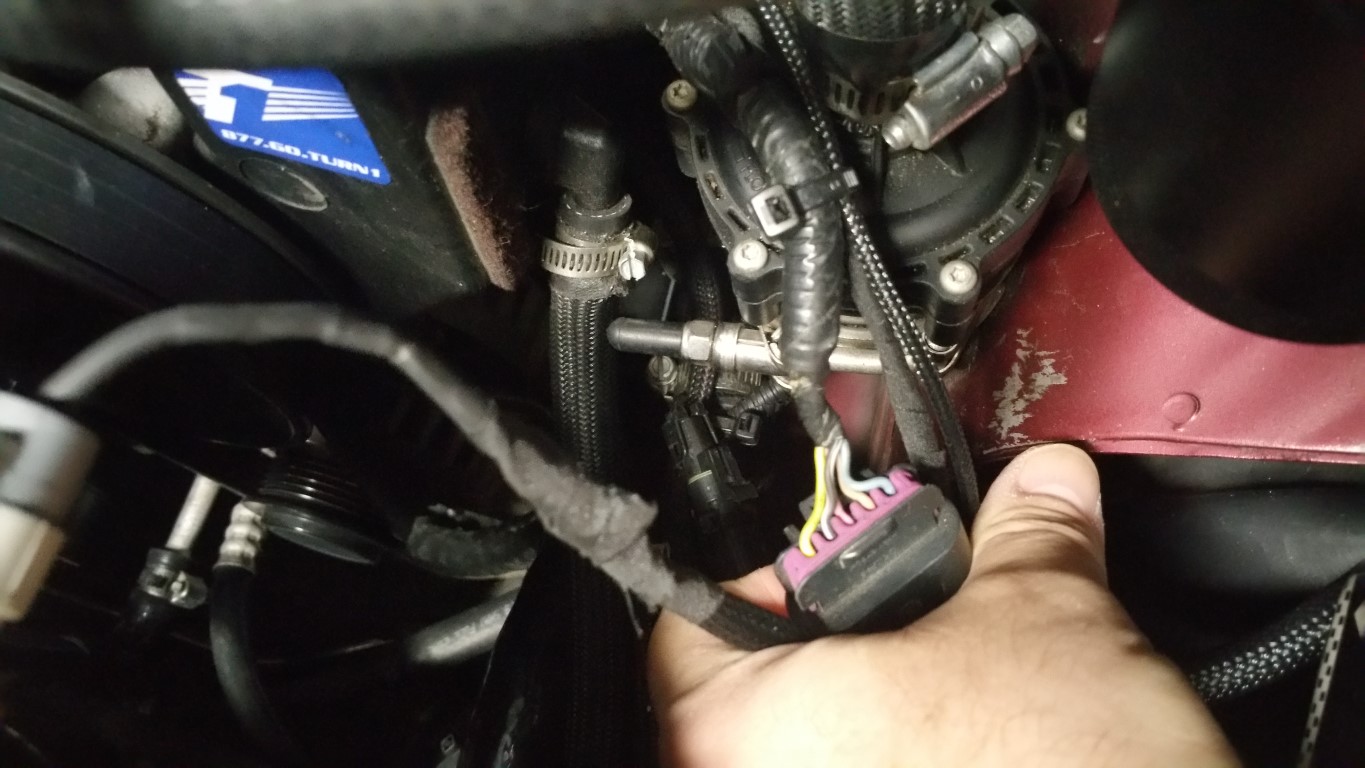 I have an Hz test meter coming in today to confirm that but, that is the wire I intend to tap into.
So, I had to reset the controller to use the 2k Hz to 14k Hz settings: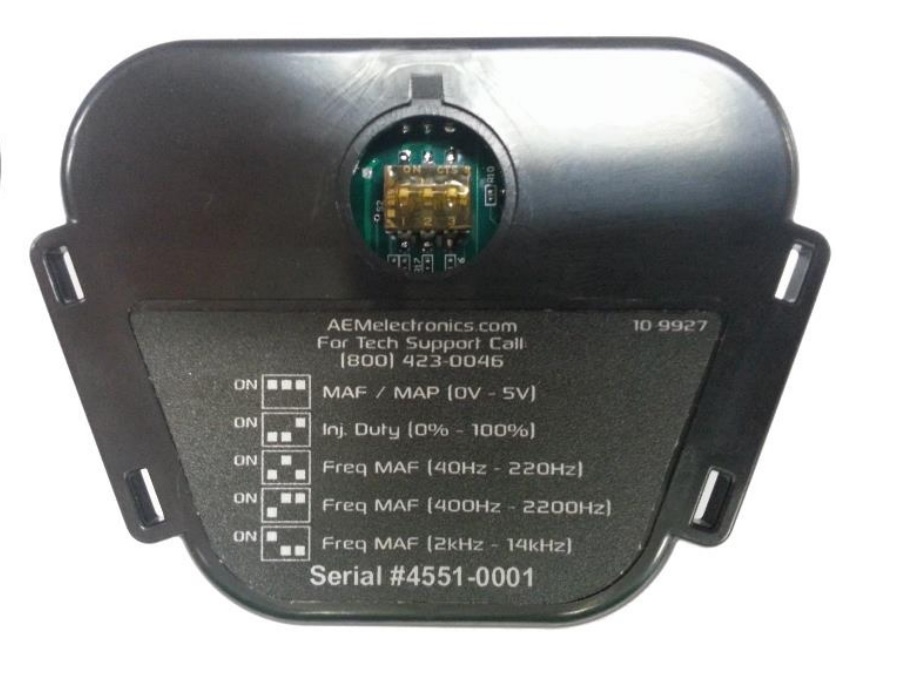 Manual here:
http://www.aemelectronics.com/files/...ller%20Kit.pdf
Based on math, the 'Start' % is 39% (6k) and the 'Full On' % is 50% (7k).
I came to those settings after reviewing my WOT runs: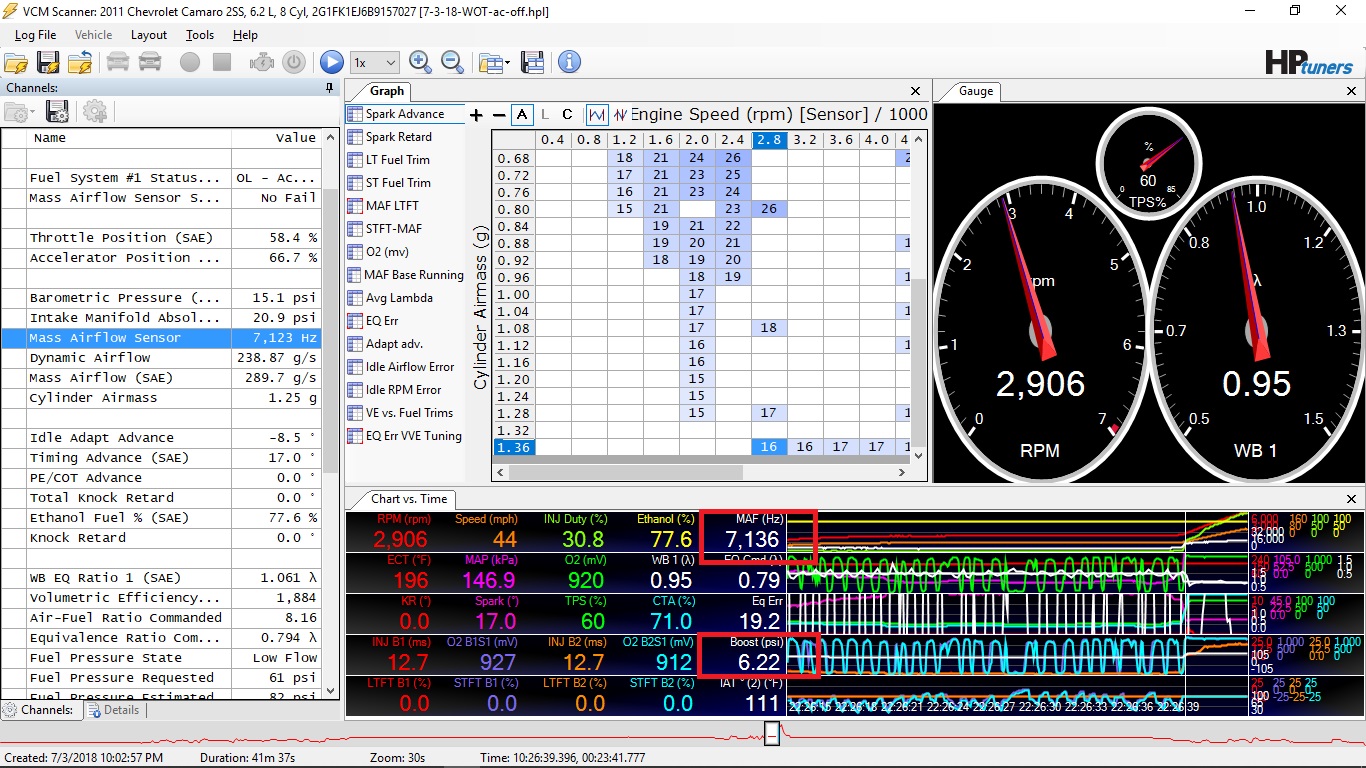 Note the 2 red boxes. One for Hz and One for Boost
I needed to be full on meth @ 6 PSI Boost so I set the 'Hertz' scale to 7k.
Since the ranges are:
6K Hz start, 7K Hz full on, I need to know the 'percentage' of scale for the dials.
Start:
6000/14000 (14k Hz max signal) is ~42% so, I started the meth about 39% to give it room to start (~5.5k Hz).
Full On:
7000/14000 is obviously 50% so that is where I have the meth set to full on.
Once I confirm the Yellow wire is the Hz signal, I'll do a test to verify spray works and is 'off' when I'm below the start range...
At least that is the 'theory' behind my settings now ;o)
-Don