for financial reasons it's time to sell this limited-use garaged queen:
2012 Camaro 2SS RS 45th Anniversary Edition (Caron Flash Metallic)
***purchased 8/2013 with 680 miles
-badgeless
-Drake bowtie delete
-20% tinted windows
-SLP Underdrive pulley
-METCO heavy duty polished tensioner pulley
-Cold Air Inductions, Inc (CAI)
-BBK Long Tube Headers (catless)
-Borla Atak axleback exhaust
-resonator delete
-VMAX ported throttle body
-Jegs X-pipe replacement (welded)
-3.91 gears replaced stock 3.27
-Pfadt differential bushings
-P9000 LED driving lights
-Oracle Halo driving lights (blue)
-Diode Dynamics P13W fog lights
-Oracle LED mailslot light (72 patterns)
-ANVIL carbon fiber rear wing
-Apex Oil Catch Can
-Niche Milan wheels 20x10, 20x10.5 deep concave
-Michelin Pilot Super Sport front 255/35 & rear 295/35
-Carbon Fiber HashMarks
-HAVOC Diffuser (with Hydro-Dip Carbon Fiber)
-VIS Racing Carbon Fiber Hood
-3D Carbon Side Vents (hydro-dipped carbon fiber)
-Vitesse Throttle Controller
-Full LS3 Conversion
-Brian Tooley Racing LS3 Custom Grind Stage IV CAM
DOD/AFM DELETE KIT Includes:
1 LS3/LS7 Valley Cover
4 LS2 Lifter Trays
2 BTR Header Gaskets
1 LS6 Valley Cover PCV Hose
1 PCV Plug
Set of LS3 Head Gaskets
Full Set of GM LS7 Lifters
GM Crankshaft Damper Bolt
2 Sets of Head Bolts
Comp Cam LS3 Custom Grind - 235/244 on a 112 w/ .621/.612
.660" LIFT PLATINUM SPRING KIT WITH TITANIUM RETAINERS
LS2/LS3 58X 4 Pole 3 Bolt Timing Gear
ARP LS Cam Bolts
LS2 Timing Chain Dampener
Trend 7.400" Pushrods
-Nitrous Express - plate, wet, jets 50, 75, 100, 125, 150)
-MSD Window Switch (in glove box)
-BMR suspension 1.4" lowered
-BMR Lower control Arms
-BMR Trail Arms
-BMR Toe Rods
4 wheel aligned 10/20/2015
Dyno: 5/15 = 420hp (NA)
Dyno: 5/15 = 560hp (125 shot)
11 second car with 7,588 miles on her.
I'm the only driver of her, she's never seen rain or snow. Southwest Speed is the only shop to touch her besides me.
Leather, dual heated front seats, backup Camera built into rear-view mirror, Onstar, HUD speedometer, paddle shifters, blah blah blah...
If you look up KBB on a 'stock' car in excellent condition they're at about $27,700...
This car has a tad more...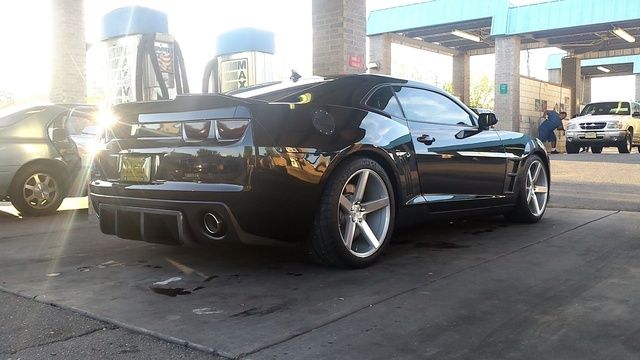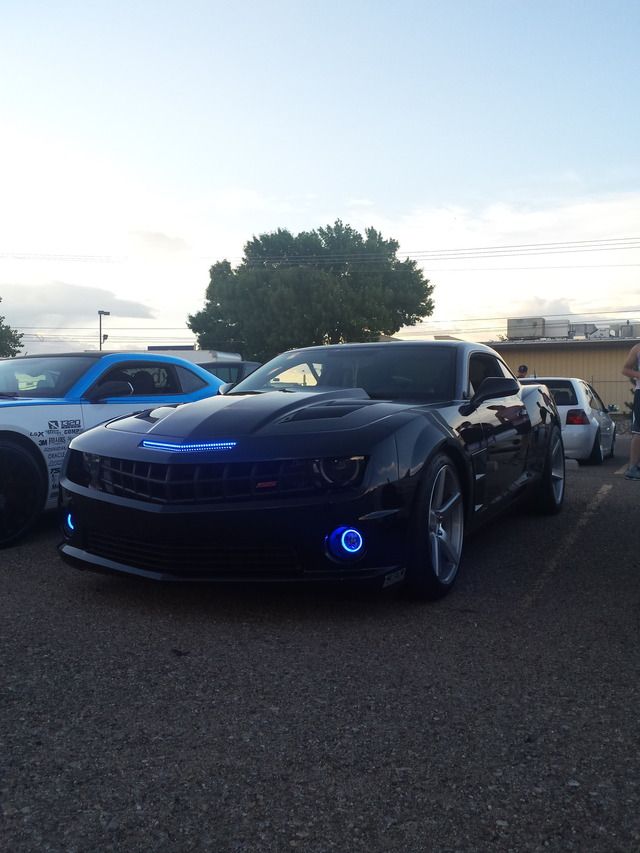 If you want the chic, i'll see if I can throw her in the purchase...
* optional:
-WELD RTS wheels 17x5, 17x10
-M&H Drag Radials 325/45s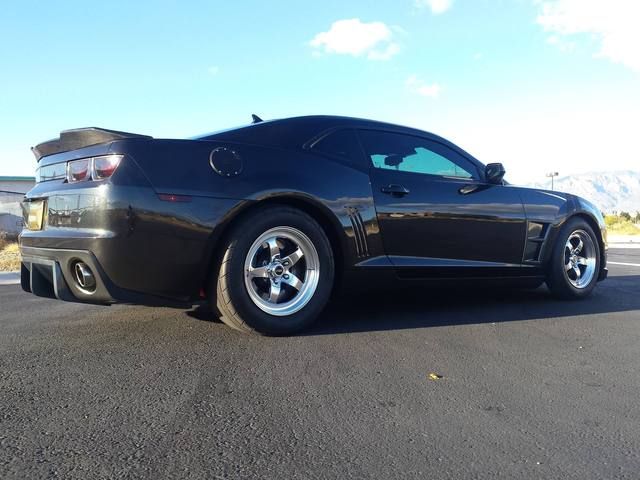 hit me up if interested. $30k
digdeep0169@comcast.net
505 - 2 three 8 - zero 1 6 nine
(title in hand)