Picked it up on eBay for $150 shipped. I sanded it down with 600 grit and painted gloss black to match the car yesterday and just finished install today.. The quality is nice and sturdy wasn't floping around felt pretty close to the stock diffuser material. Mine was starting to fade and look old so I was going to just paint it and call it good, but glad I bought the aftermarket diffuser because it was a b***h to get off the original diffuser and I broke a couple tabs and bent it a bit as I was taking it off (I have zero patience) if you follow this forum:
http://www.camaro5.com/forums/showthread.php?t=153221
for instructions to remove diffuser as i did you can easily get it off but it was definitely not my easiest mod. I almost thought it wasn't going to fit as I was doing the mock up because the body of the car has a nice curve and the diffuser wanted to stay horizontal so I had to work the tabs in place from left to right applying pressure to hold the assembled side in place as the free side wanted to bend away from the car and I was doing this alone so it was probably more work than needed but I got it in place and to my surprise it fits almost perfect and follows the body of the car like it was stock no buldge or warps even no trimming necessary.. It comes with two bolts and nuts to mount it near the tires but there is no place to re - use the other four 7mm screws from the original setup so I drilled small holes on the bottom of the fins and zip tied to the original mounting bracket where the 7mm screws were located. Fits nice and snug looks great painted. I took her for a test drive and no problems I would definitely recommend it now i see other camaros with the faded gray stock diffuser and its becoming an eyesore! Here's the side by side parts and the before & after pics .. Sorry shes dirty its been raining but I already got compliments on the way home from my shop after install.. I also installed the eBay front lip and it looks peachy.. Happy Halloween everybody!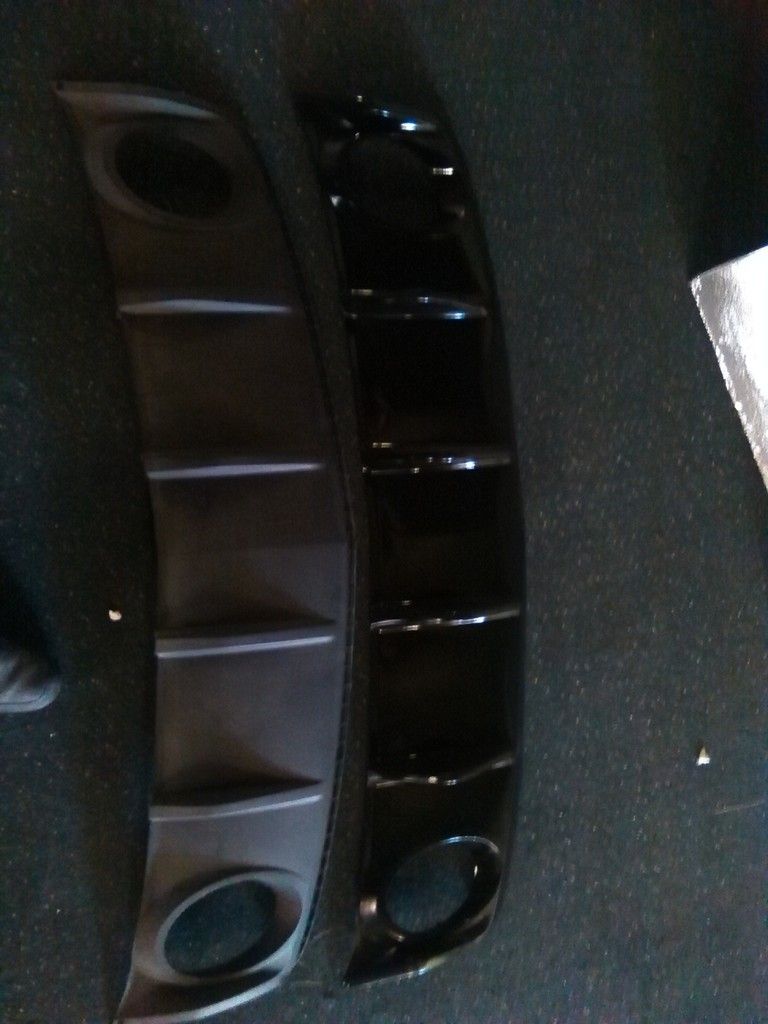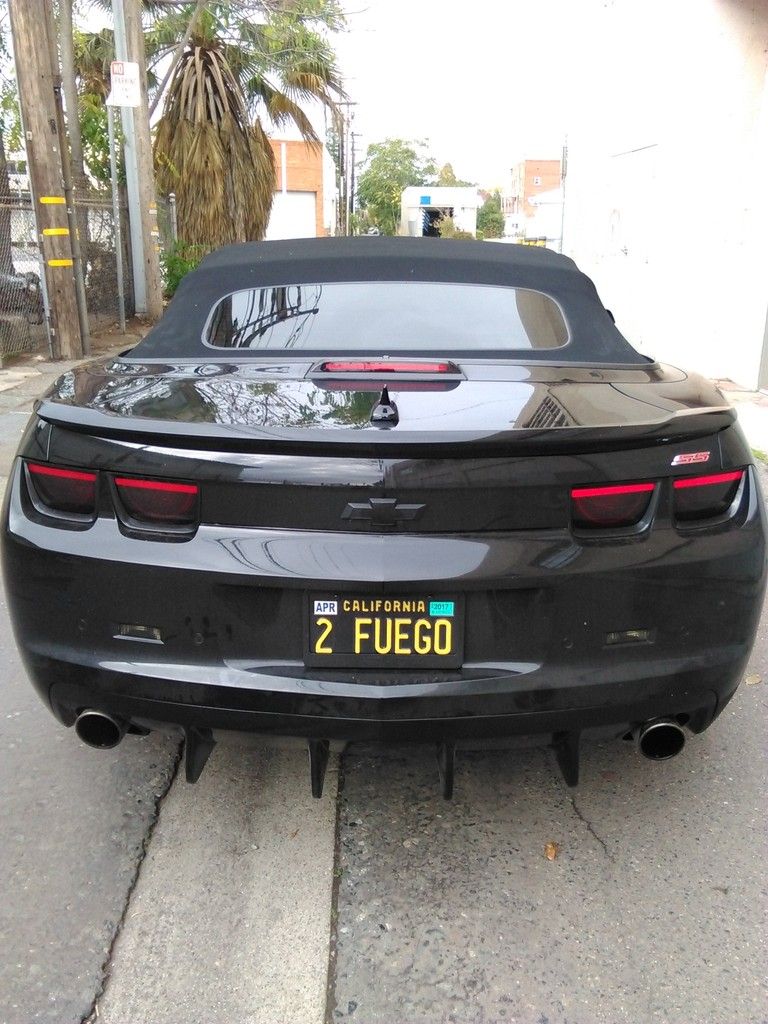 Day after install first wash paint stays put with pressure washer