The next step was removing the five bolts that hold down the Coil bracket assembly. Two of the bolts are under this wiring harness clamp. You'll pull on the clamp to get access to it.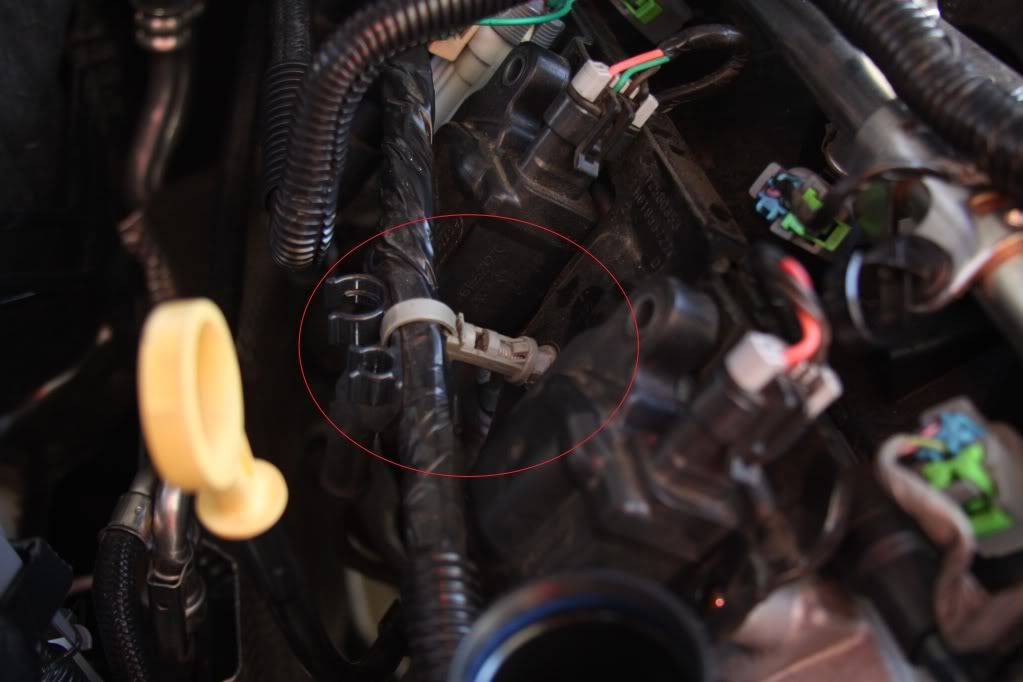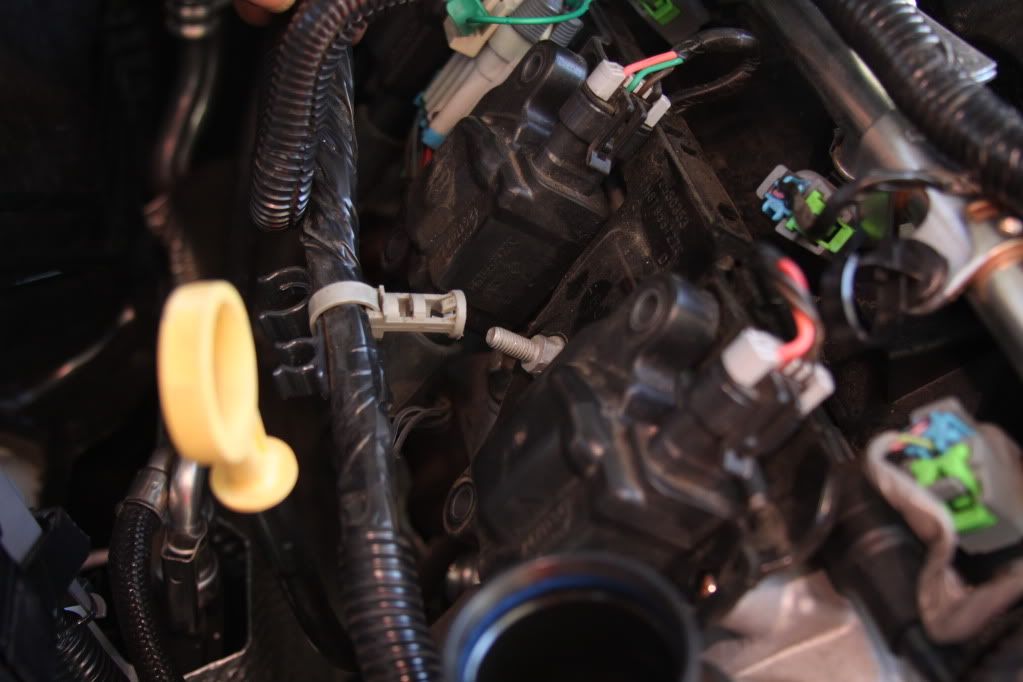 TIP: The screw closes to the firewall is tough to get to. To gain some clearance, I removed the two bolts that hold the coil to the bracket and move the coil aside.
lastly, you'll need to unplug the coil harness. You will need to remove the green plastic thingamajig by pulling on it.
Before you removed them from the clamp, Make sure you mark each coil.
Once you unbolt the coils from the bracket, you will need to remove the plastic harness retainer thingamajig, LOL.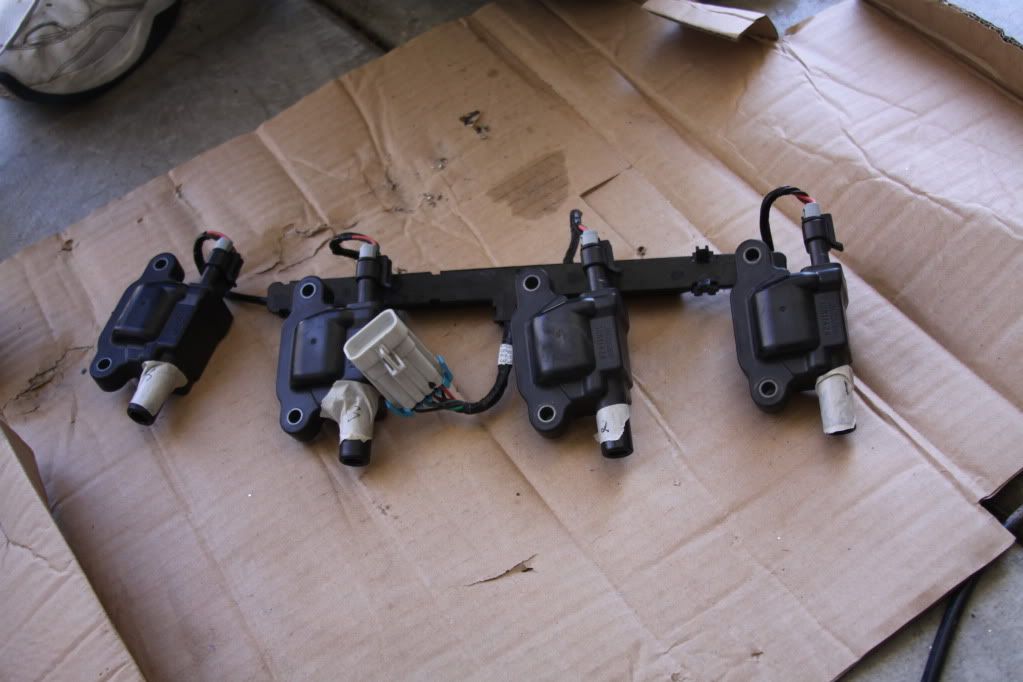 I used a falt head screw driver for this task.
With the harness freed, I also labeled the harness to match the cylinders.
Since I was going to redirect the wires, I removed all the factory tape.
This will give you an idea of how I re-taped them.
This is the final product.
I found it easier to assemble the hole unit and than mount it. As oppose to only mounting the bracket and trying to assemble it in the car. Trust me, I tried and only had frustration

for my effort.
Hers the unit mounted.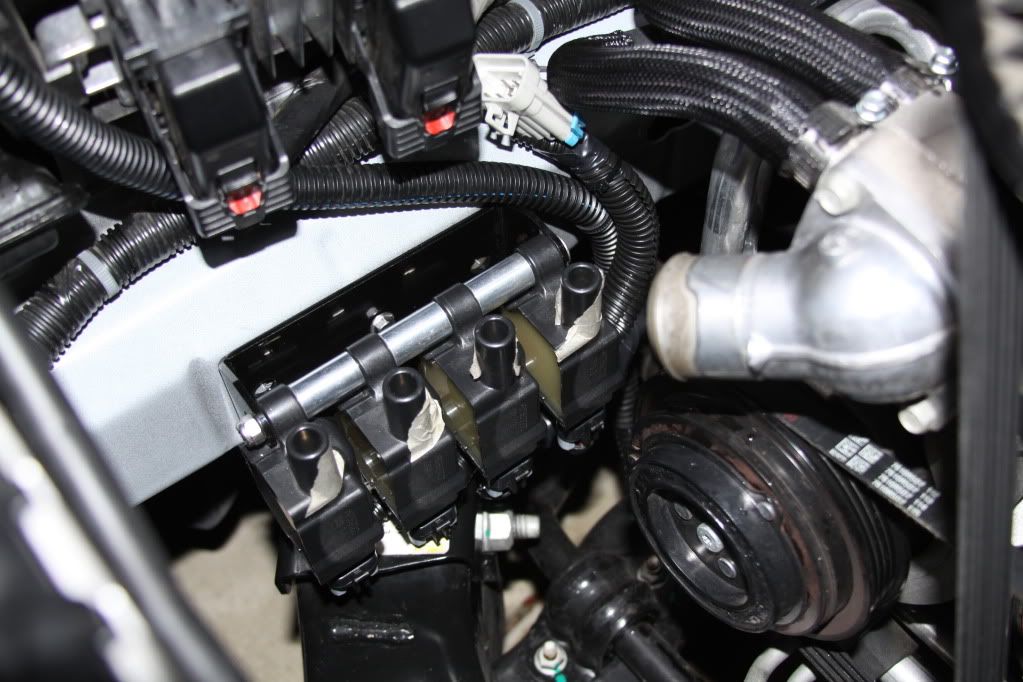 I ran out of time...... will continue tomorrow.
It's amazing how much cleaner it looks and I'm not evening getting started. Stay tune.
Any questions or suggestions, feel free to fire away.