Today I tackled the rear cradle bushings. I am running the actual bushings and not the inserts. The Job wasn't too hard just too a bit of time.
After I removed all the bolts and large washers, I lowered the cradle a couple of inches and placed a shallow 1" socket between the bushing and cradle mounting location.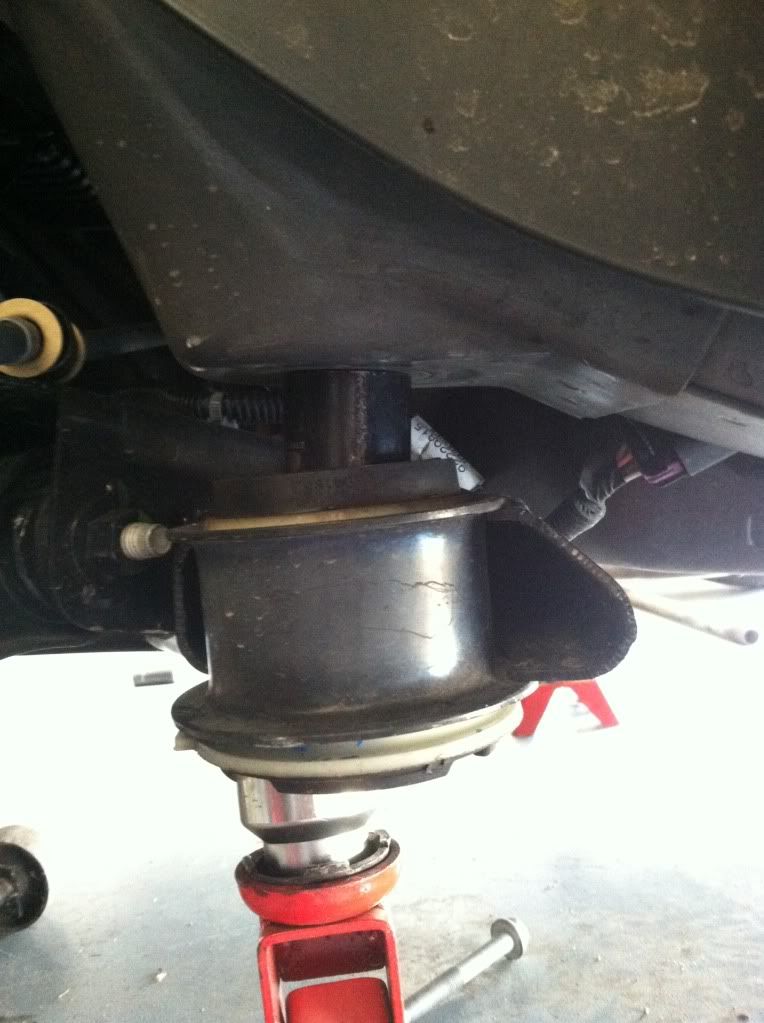 I heated up the cradle itself up with a small Propane torch and lifted the cradle up as close to the bushing as possible until the car began to raise slightly. I kept the cradle supported with another larger 4 ton jack (not shown). Once the glue and plastic heated up enough to be pliable the bushing slide right out. I cleaned up the inside of the cradle with some 1000 grit sand paper and followed the same steps with the rear bushing. It took a bit longer with the rear because it is a bit larger.
I had to disconnect the sway bar end links and the sway bar itself in order to free up enough space under the cradle to allow the bushing to completely slide out.
The new bushings slide right in and then I raised the cradle up onto the guide pins in the rear and tightened everything up.
__________________
2012 1SS, M6, AGM TSP Headers, Halltech CAI, XA Supercar Coilovers, Sway bars, Forgeline GA1R 19x10s, so much more left to do.....
1972 Chevrolet K20, 350/NV4500, 4" lift