Quick summary, I bought my camaro a 2010 IMB 1SS/RS when I got back from Afghanistan in June of 2010. I went back to Afghanistan in June of 2011 paid the balance on the camaro and started turbo build. I knew from the begining that the car would end up in the forced induction side of the house and I was on the look out for a good turbo setup.
I went with the Turbonetics kit due to its 50 state legailty and the more simple single turbo build.
Getting the car ready to pull into the my uncles garage. My uncle takes car of my toys when Im over seas, the GMC sierra and suzuki M109R (bike behind car) you see are identical to mine but I had mine first.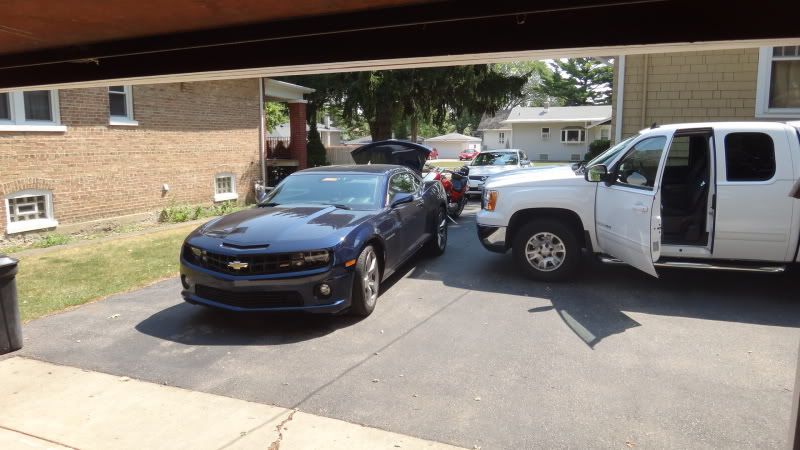 Everything laid out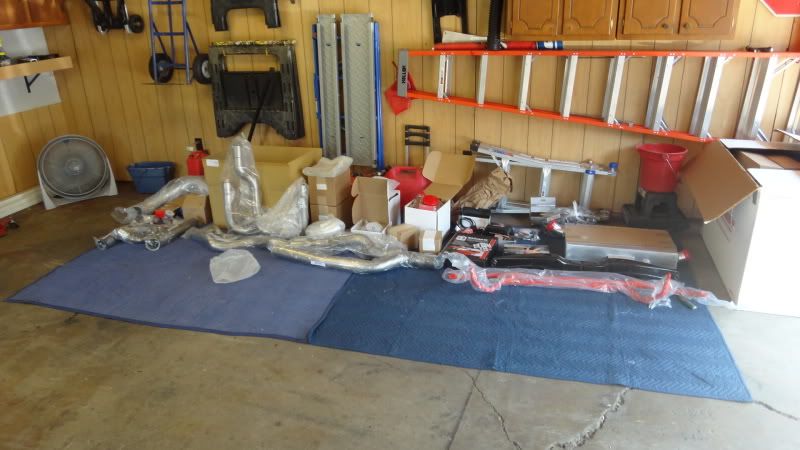 Ready to start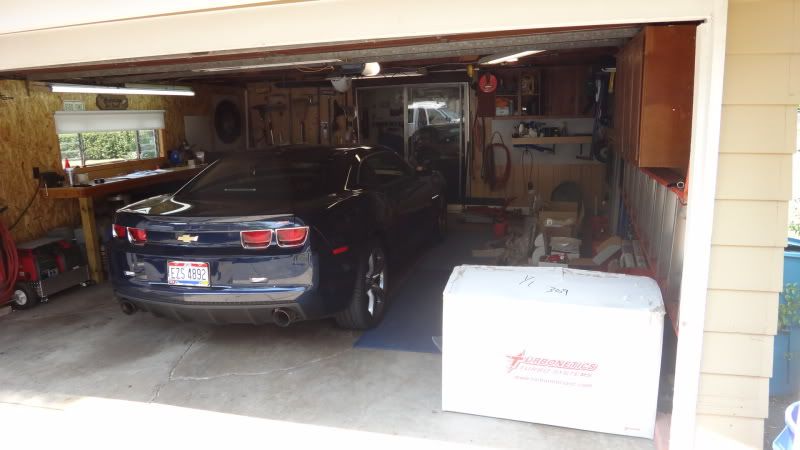 Its winking at you
All the prep work done, oil pan drilled ready to start working the piping.
The first up pipe, the pipe I had all the issues with the clamp on
Turbo mounted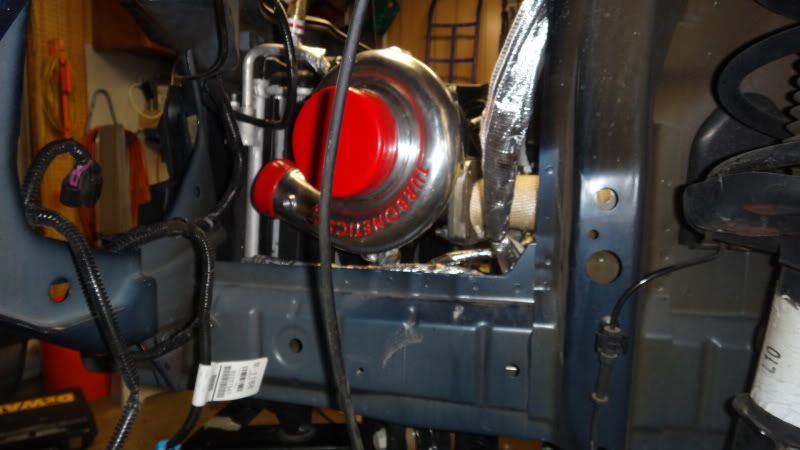 Downpipe started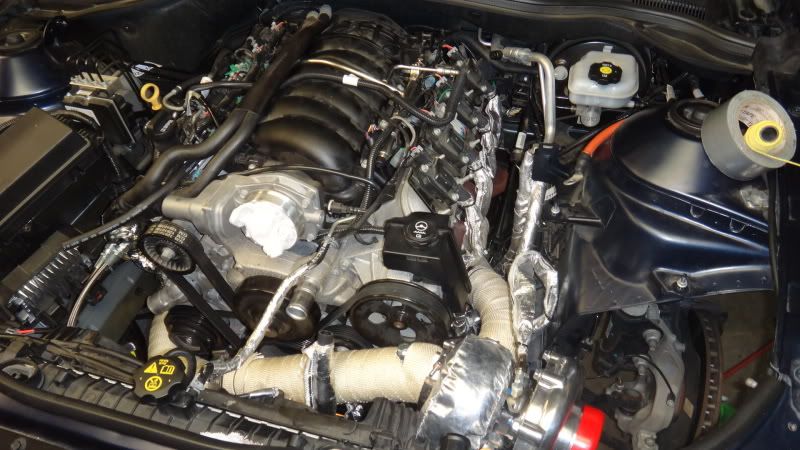 Good looking wastgates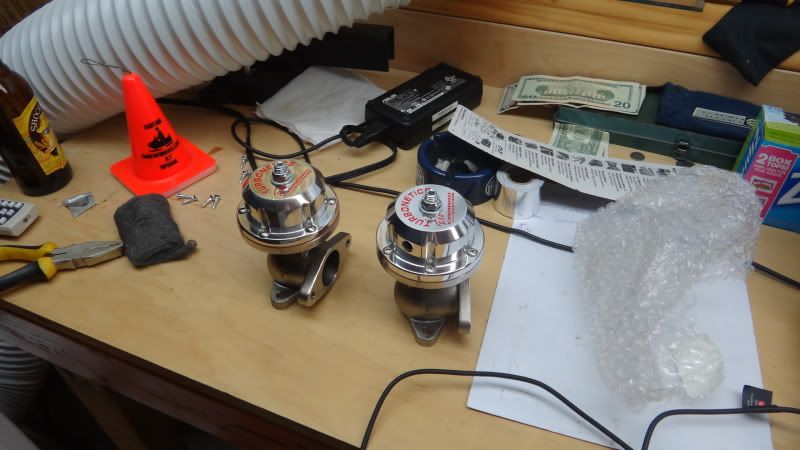 Getting ready to upload the tune
Turbo assembly complete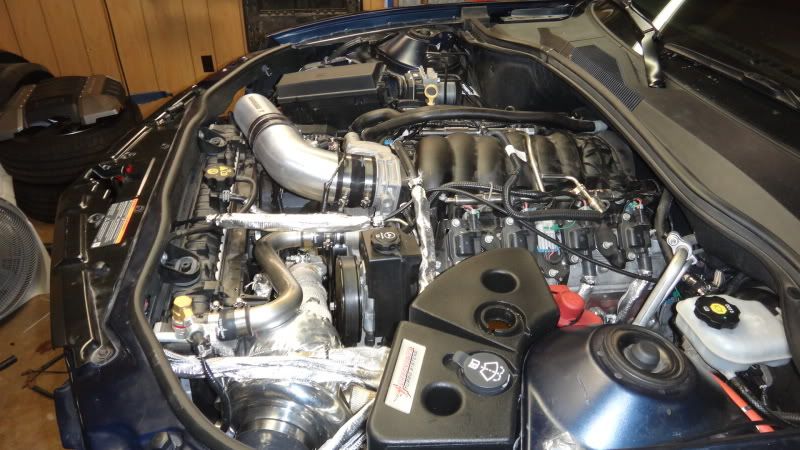 My uncle and me, I was the brains, he had the tools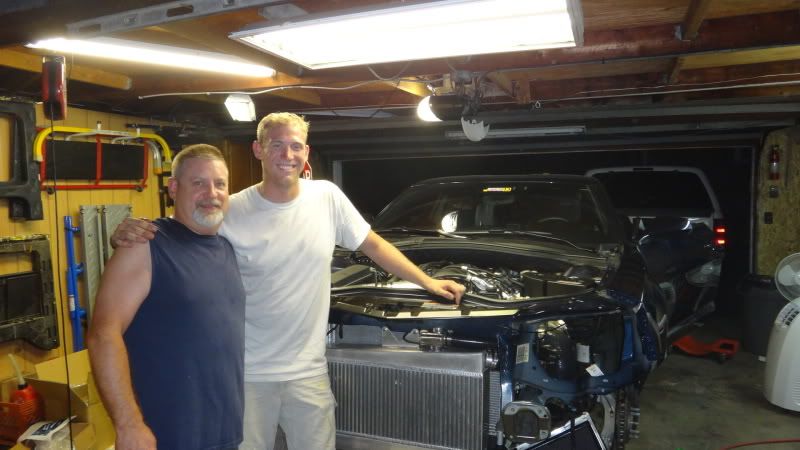 CTS-V front brake upgrade, thanks JDP (easiest part of the build)
The PLX devices guage moduals, cluster fudge of wireing and nothing but issues so far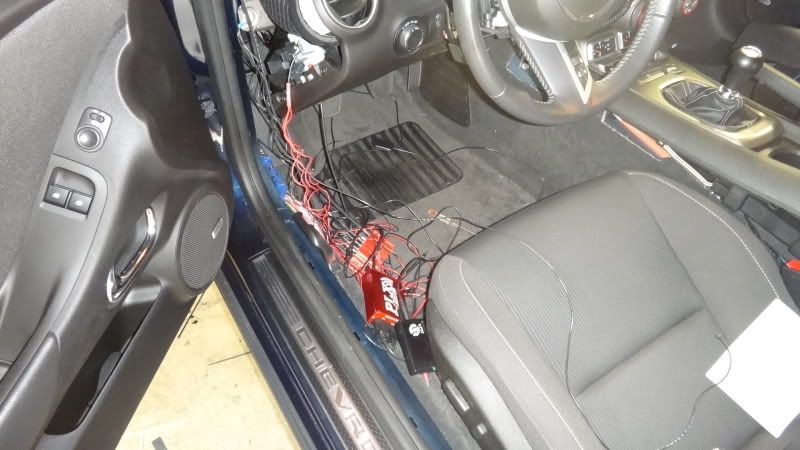 My weird looking dyno graph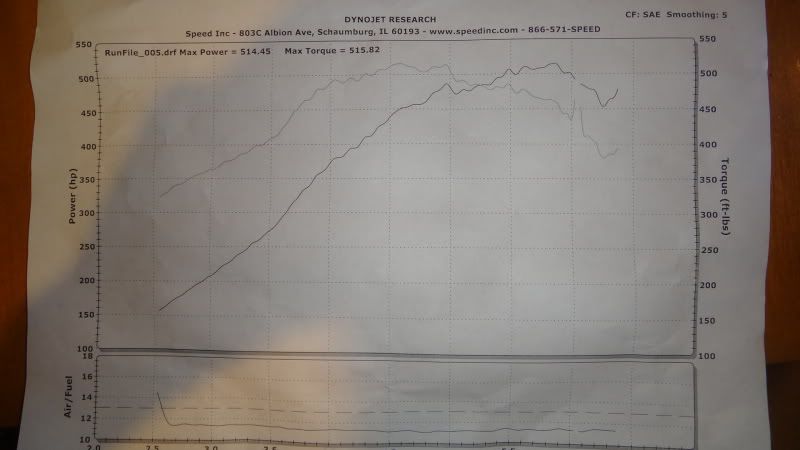 And last but not lease my team and I from this year, thanks to you guys for keeping me alive and thanks to all of you for the support, biggest thanks of all goes to Pete from Pedders if you notice his sig he carries the EOD memorial foundation.