If anyone has kept track of my journal, for the longest time I've had what one person called a "lazy eye exhaust." BLU808 put together a catback kit and axleback kit from Flowmaster for me and spent the time to make everything optimized. I have more ground clearance with my 3" exhaust system than most people have with their stock 2.5" diameter piping. My "frankensteined" exhaust was/is a masterpiece.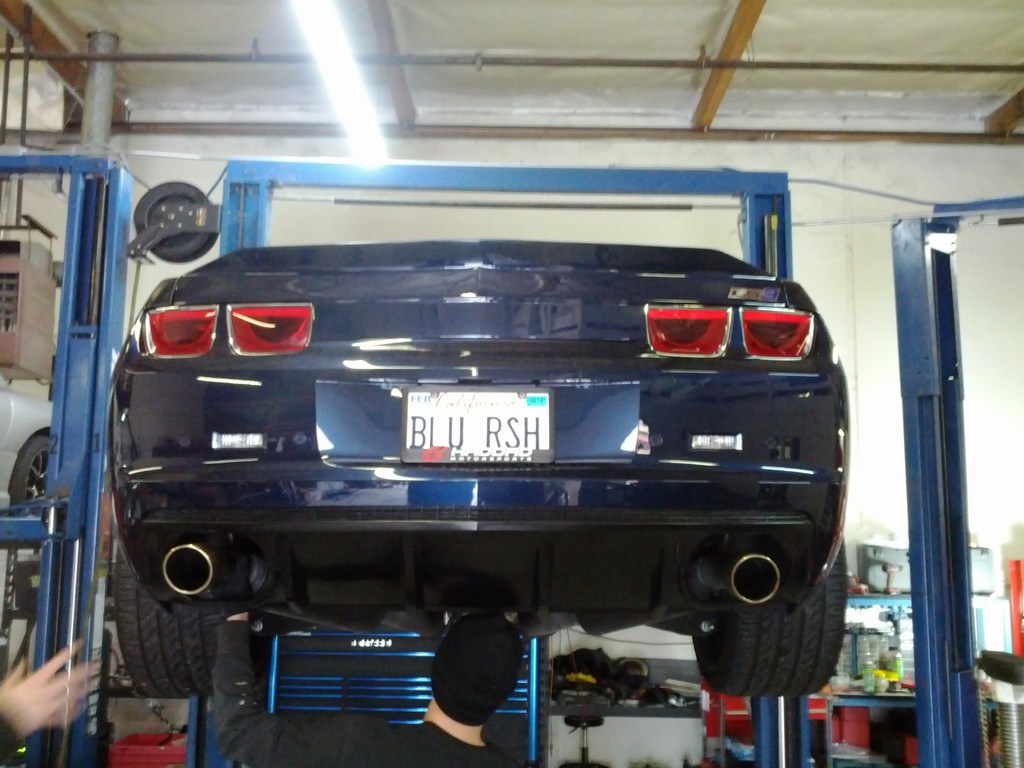 After getting a diffuser from Ofer (2SSRS) my exhaust tips looked out of place as I wasn't able to find a set of dual tips in the size I needed. Finally the website that sold them came back from the dead and Ofer was able to secure me a set of the tips and man did they look SHINY!
I went back to BLU808 for the install and not only did they need to take half of my exhaust apart, but they had to update the bends just a little more to make sure the exhaust from the muffler towards the bumper was centered.
After getting the pipes to the correct position, they mocked up where the tips would be and spaced them correctly from all 4 edges. They used a magnetic level with electronics to give a reading on the angle of the tips. We decided that going flush with the angle of the diffuser top was better than being perfectly parallel to the ground was the best looking option.
With the car ready to be taken down, I also asked that they install my Pfadt Racing adjustable end links and put on my black lug nuts that I've had since SEMA 2010. Those went on relatively quickly, and that scratched 3 updates to my car off the list.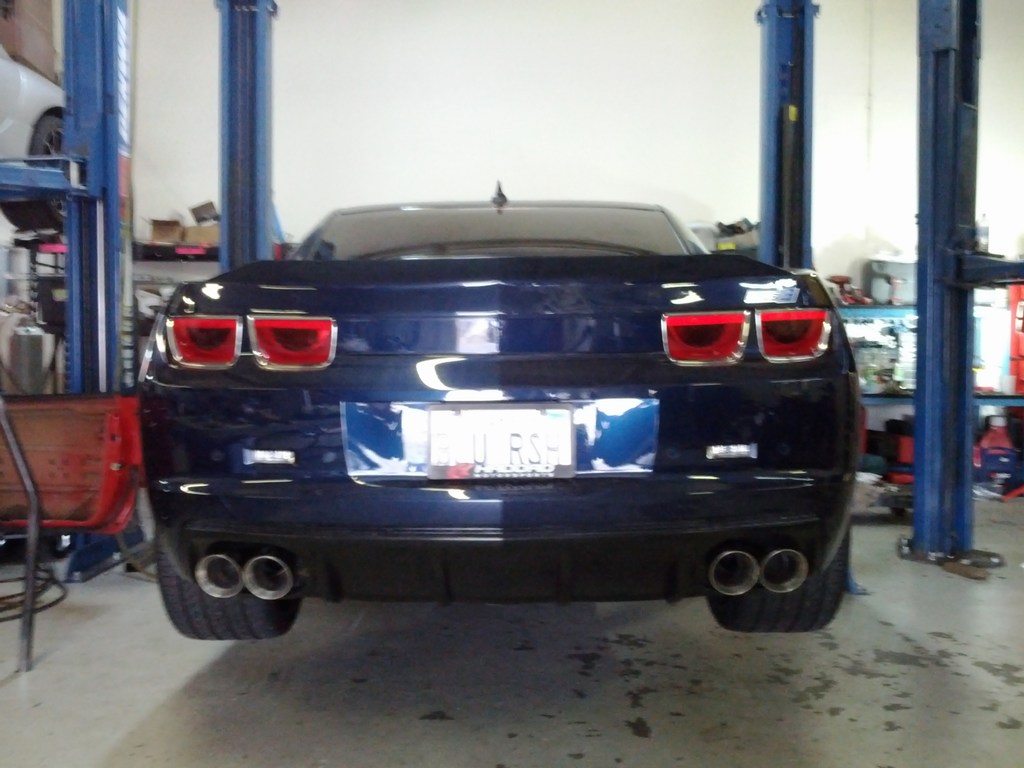 I couldn't be happier with the new exhaust tips. Luke and BLU808 are known for their meticulous attention to detail and insane fabrication ability and this is no exception. They're the only company I would let touch my car for any fabrication work. They even had a playmate for my shih-tzu while the work took place! Definitely A++ service and quality of work.
Thanks guys!