2010 Camaro Retractable Front License Frame
Are you in one of those states where you are required to run a front license plate? If so, this is one accessory you cannot be without.
2010 Camaro retractable front license plate holder. With this retractable plate holder you can hide your ugly front plate within seconds, simply fold it down and stow away. If your on the road just pull it out and flip it up, no more tickets and no more hassle from the authorities. Installation requires just two small holes to be drilled under the front bumper or double sided tape. Adjust up or down in less than 3 seconds!
We currently do not have any other pictures on the Camaro except for the one below.
Available here:
http://rpidesigns.com/shop/item.asp?itemid=1672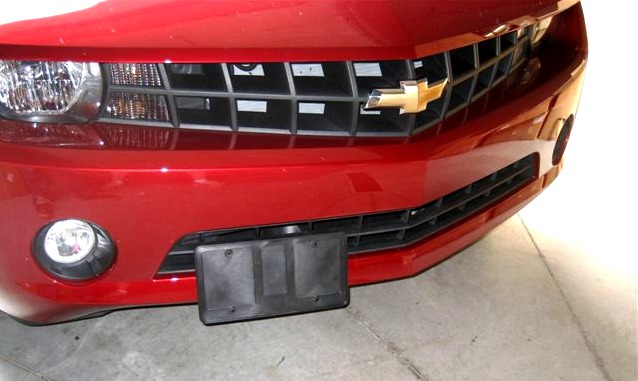 Here is what the frame looks like while folded down, mounted on a Corvette.