All I can say is 'Good Luck.'
I'm currently 'installing' mine..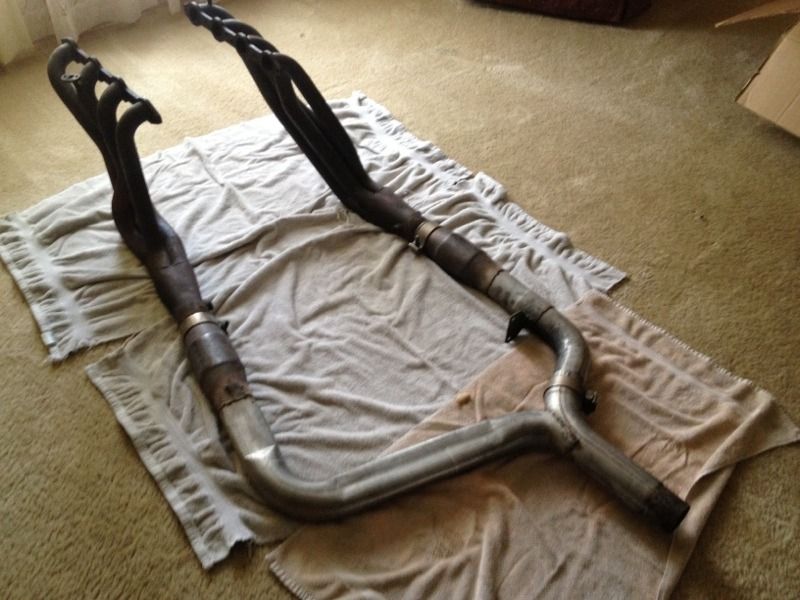 Fitment is a BITCH for any brand, and the fact that there's no crush on your TSP ORY may be seen as a blessing, but it'll also wind up a curse during install. Reason being that the crush helps the Y pipe mate easier with the collector on the headers. Doesn't affect the flow much as you'd think especially having seen how the crush 'works' on the pipe.
Namely the drivers side...
Pro shops I've talked to said that in almost all cases they've had to hand work the pipe to fit (be it cold or hot bending) as well as the Y pipes banging the floor boards when you really punch it. Some say the solution is a Y pipe support clamp (sort of like a muffler hanger) or to swap mounts out with either Poly or solid mounts.
In the end do the wise thing and
DO MOUNTS WHILE THE HEADERS ARE OFF!!
It'll help alleviate not only the banging but also any play the motor has via the probably now decimated rubber stock pieces.
And thank god TSP sent you two bolt clamps rather than the common-place single bolt band clamps you see some companies skate by with. OH, and if you're doing gaskets.. OEM uber alles. Nothing truly seals as well as the GM factory gaskets.