Spent some money this weekend..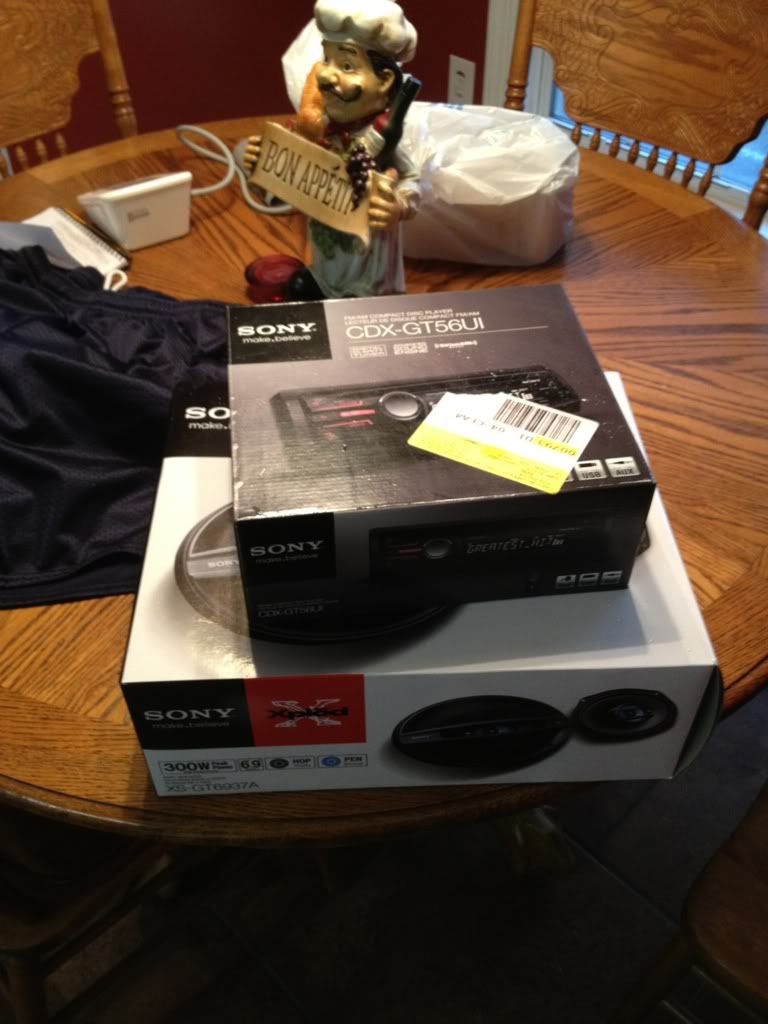 Those speakers are for the trunk. The stock ones are only like 5"1/4, but the actual thing can fit a 6"x9" so that's what I got for that. I bought some 6"1/2 speakers for beside the rear seats last night, and the front we already put 6"1/2 in there. They are all jthe Sony Xplod.
The head unit is Sony. 52W 4-channel system. So thats my weekend project, will post some pictures of the process when I start on it, it's raining cats and dogs outside right now so I'm holding off for that.
Will update later with pics.