Well since no one has posted this for ALL to see,
This is a video from another thread. The title of the thread "Camaro in Southern Alberta" indicates nothing about pictures or movies so I have a feeling most have not seen it.
Anyways, in my opinion this is the best exhaust movie for the SS that we have so far. It is short, but it sounds real good!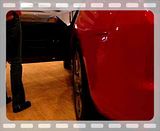 BTW, the video came from this thread:
http://www.camaro5.com/forums/showthread.php?t=13944
If all of you have already been to that thread and seen it I apologize, I just thought I would make it into its own thread so that everyone, like myself, that has been waiting to hear a better video of the SS exhaust could enjoy it