Couple Updates.
Rear Brembo's showed up, need to turn/replace the rotors, going to paint them red
Fronts will be here Tuesday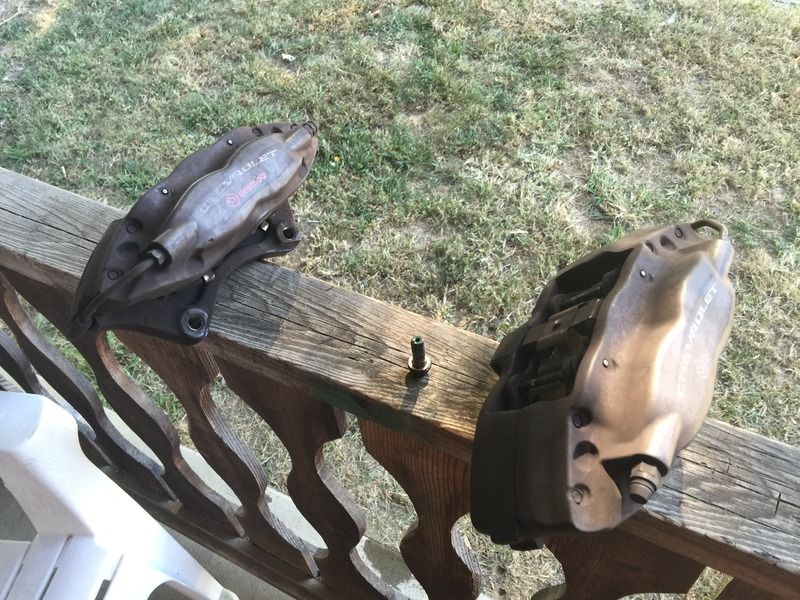 Picked up a 2nd set of wheels, so I can do 20x8 all around for the winter, and 20x9 for the summer.
General AS03's were put on for the winter weather
And...here is a picture of the sub box that was built for me.