Started work on my winter projects today
Got my Gen5DIY fogs installed. Wasnt able to test them out though, as I forgot my keys :-/
Very simple install. Took about an hour, and that was because i was dicking around with taking pictures, and looking at stuff under the wheel wells. Oh, and that stupid bumper wiring connector. That took 10 minutes to take apart because I am an idiot.
But, required tools are a torx bit (will update with a size ), 7mm socket/wrench, and a flat head screwdriver. Got to test out my new Milwaukee 1/2" Fuel Electric Ippact....that thing was AWESOME.
Removed the wheels and the wheel well liners. Nice and clean under there!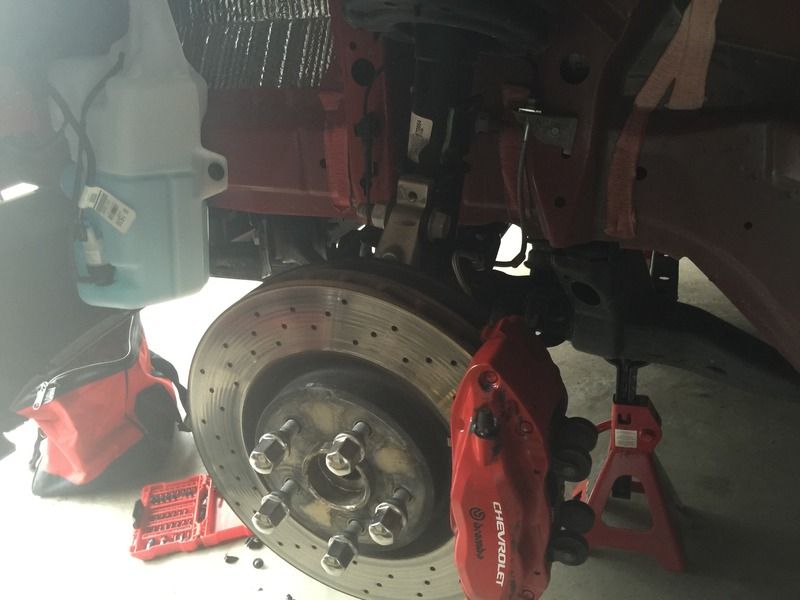 Can now easily access the ports on the backside of the bumper cover. Everything just snaps into place.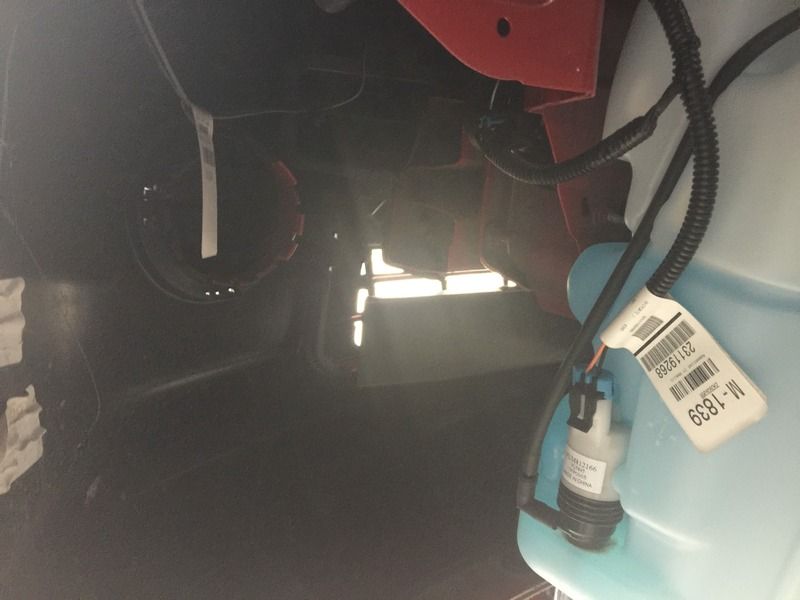 The front side...somehow both of these were full of bugs...?
New foglight housings installed
Much better looking :-)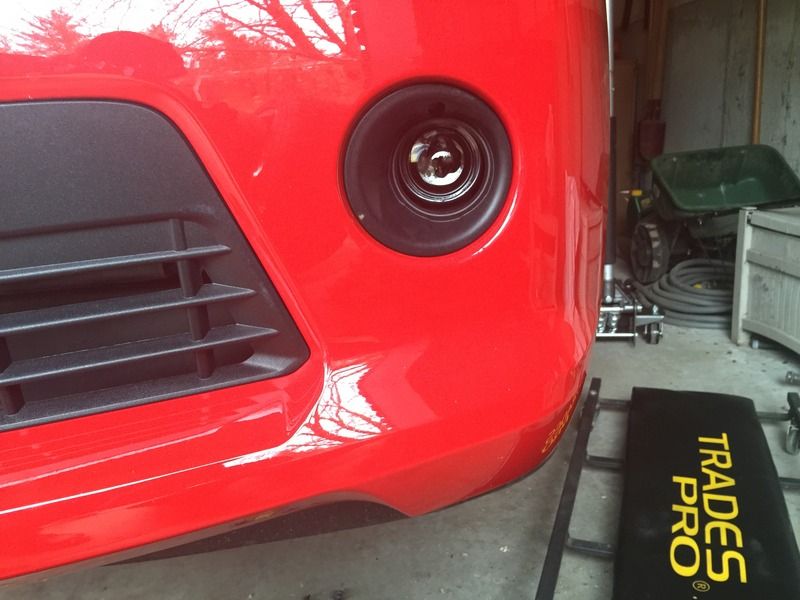 now working on the 1LE suspension. Got everything loosened up up front. Just need to head back over there with some more tools to finish up the job.