So I've been running the kit at spring pressure, on base tune, since October. I was in the process of moving from Texas to New Mexico so I didn't really have to time to get a dyno tune or anything. Finally all settled in at the new place so I've been getting more things done.
Picked up some brand new BC coilovers, couldn't be happier with them.
Can't find a picture of them, but I ordered BMR 95 duro bushings for basically the whole rear, as well as the trailing arms and toe rods. Also an LPW IRS cover with the nice load bolts to keep the gears from flexing. (That's part of the reason the subframe is dropped.)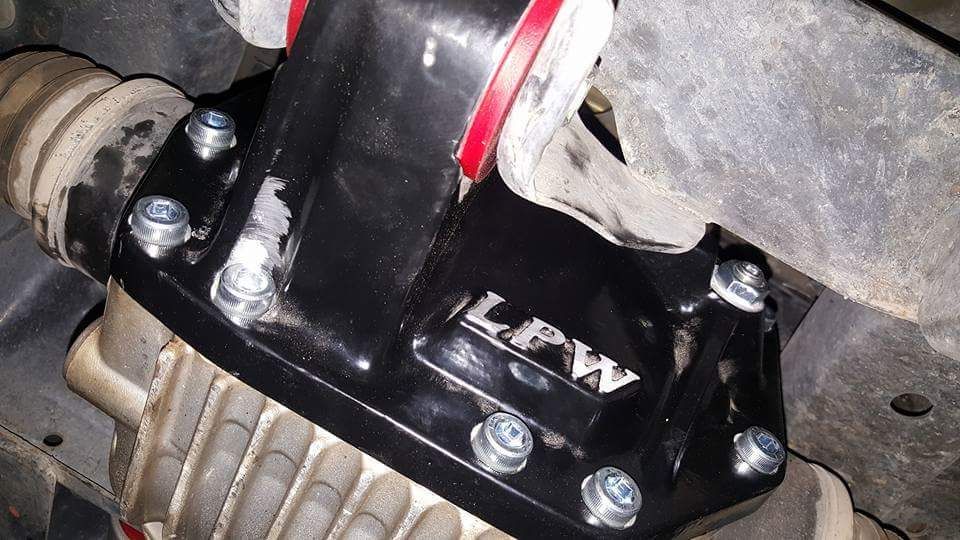 ZL1 pump going in
Subframe bushing out. Surprisingly good shape for 112k on the body.
I still have little odds and ends to clean up. Car is torn apart right now, as the subframe pics are from today (30 Apr). I have vacuum lines that need to be replaced, probably should pick up a catch can sooner than later. I'm running a breather on the engine fill port with a check valve for now to vent crankcase pressure.
Car currently has spacers on it to get a flush look, but I've ordered a new set of ZL1 replicas, 20x9 front witha +27 and 20x11 rear with a +43 for a new flush look and no spacers. Also dumped the money on a set of 305/35r20 Nitto NT555r since I've been running those in a 26" set up for a while and really liked them.
Wheels ordered in Matte black
Current set up
That's mom's camaro next to mine, she got all my old parts lol. Springs, spacers, intake, bought her some new headers, etc. While she was visiting from home. (Michigan to New Mexico, long drive)
More pics to come! She gets tuned week after next with FIC 95lbers, ZL1 pump, and more boost!