Quote:
Originally Posted by
JDBeck23
I have seen a few guys mount their amps to the roof of the trunk in between the rear deck speakers. With the clips and screws protruding down, what did you guys use to space the amp away from these misc things so that you could bolt the amp down?

Also, did you just use just self tappers, or did you try something with a bit more grab. Thanks in advance for your help. If you've done this before, pictures would be awesome too, thanks!

JD
Here's a rack we made for a Civic, basically just some square tube steel, welded to some hinges. This way the amps swing down for adjustments, and also the amps are still in the right orientation. Pretty crude really, but the guy wanted zero fanciness on it. Sorry for the pic quality, he sent them these since we didn't take any ourselves.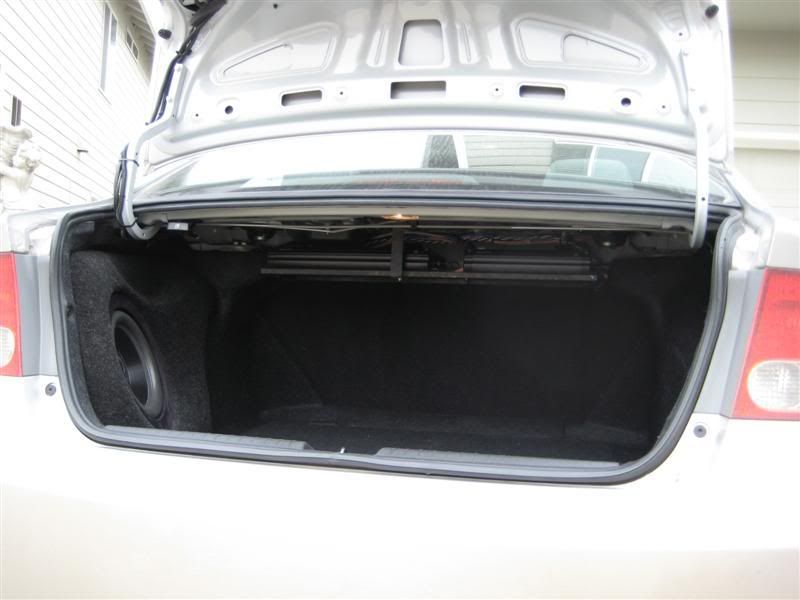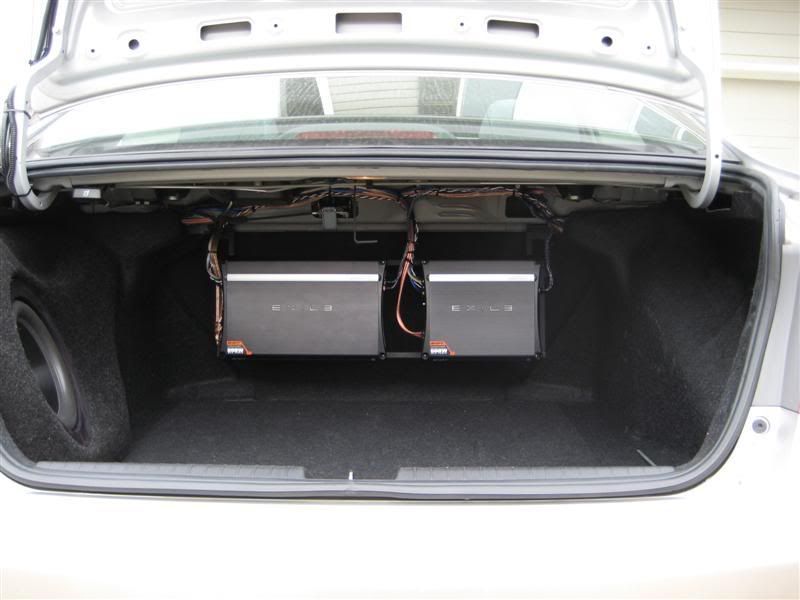 Here's another nicer one we did in a subaru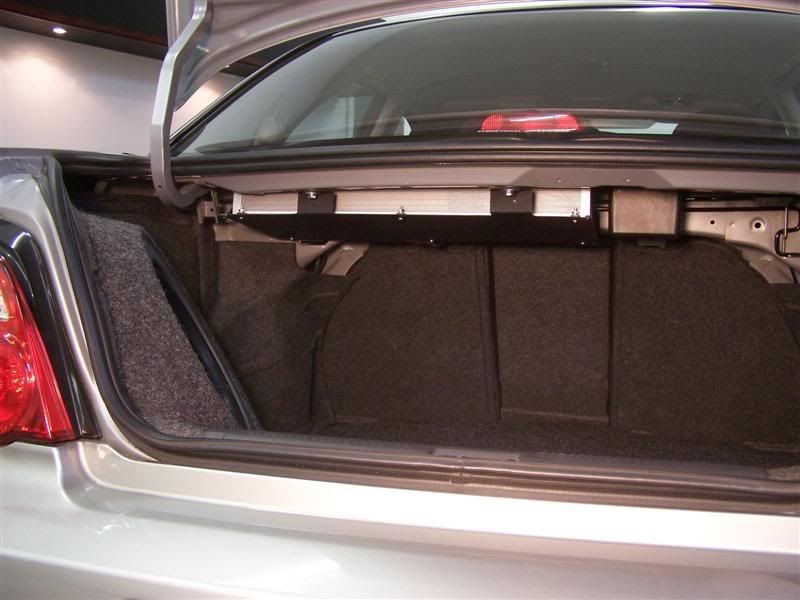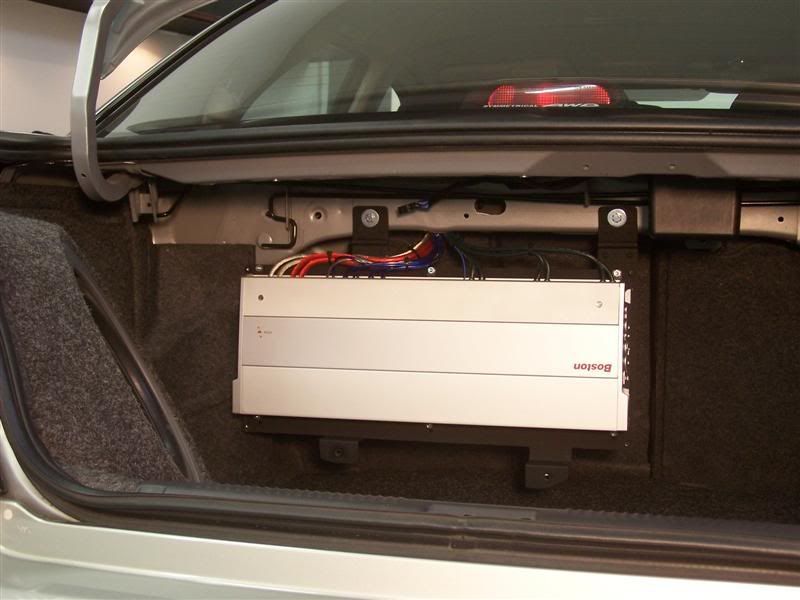 Even gave it a carpeted cover