Congrats wer2foxs!
It was a pleasure to help you get your new Camaro! You are a heck of a nice guy. I hope your wife is feeling better.
Here's one of the pictures of us with your new car: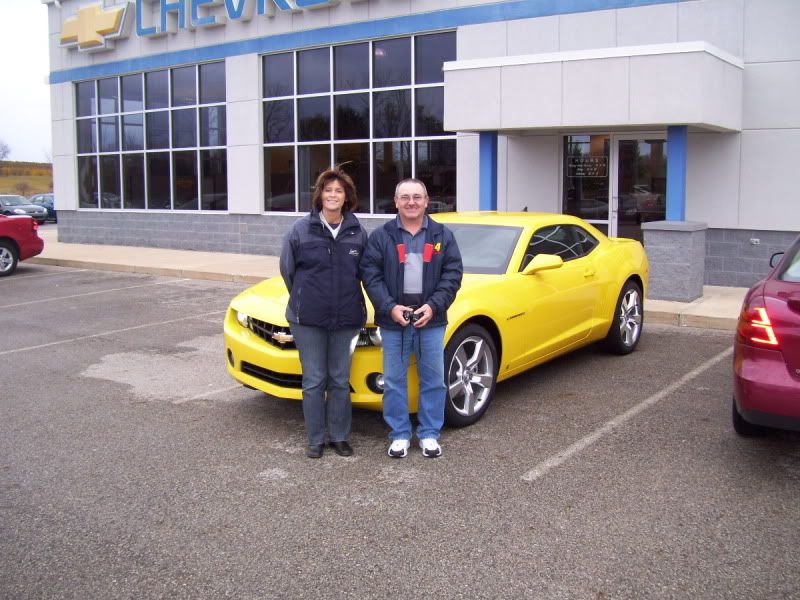 Brrr, it was cold and windy that day!
Thanks again for your business. We really appreciate it.