Well I Ordered Bumblebee 10/15/2008 with a $500 down deposit at 21 years young, with the doubt in my mind that I'd never actually every even drive this car. I knew the car was "semi" affordable, but only with a good amount down since I didn't have the greatest of credit backing me OR my fiance. Another doubt I had was the economy I was watching fall apart right in front of my eyes. I was an elevator mechanic at the time making relatively good money for a 21 year old. I knew working in the construction industry with the economy in a metaphorical "freefall" I just needed to keep my hopes high and just think how bad I wanted this car, work hard to keep my job, and also save every dime for my down payment for the future months to come.
After 8 LONG months of waiting and over a million phone calls and visits to my dealership, I made one last phone call to check up on the status of my Camaro. When I got a hold of my salesman he had the most amazing words to say to me. "Your Camaro was dropped off this mourning and its all yours to come pick up!"
I about died. I rushed over to Selman Chevy and almost trampled down two young guys walking in the door the same time I was. It was a long a STRESSFUL finance process but I had saved a pretty good amount of change over the last 8 months. The finance company was weary, but took a chance and let us finance Bumblebee!! A tear literally ran down my face. I couldn't wait to take him home and start my long time future with my new friend
Here was my first look at Bumblebee....
It was love at first sight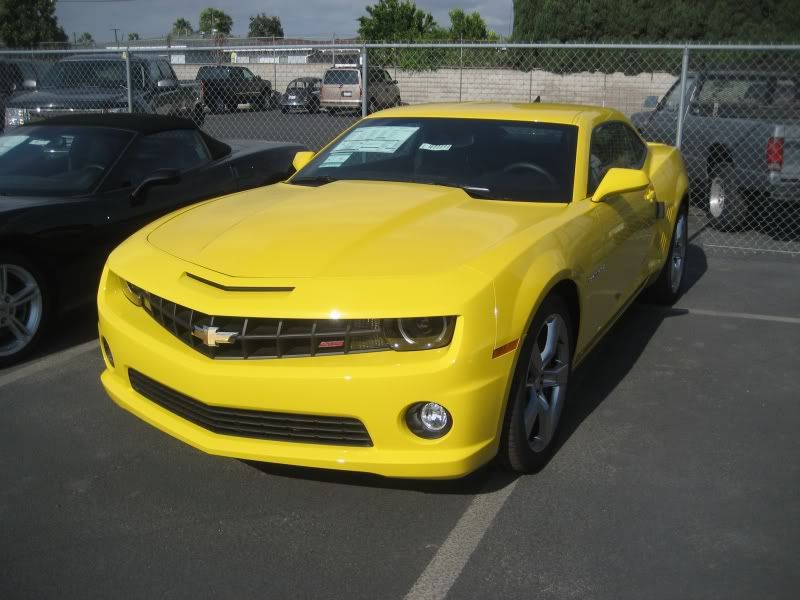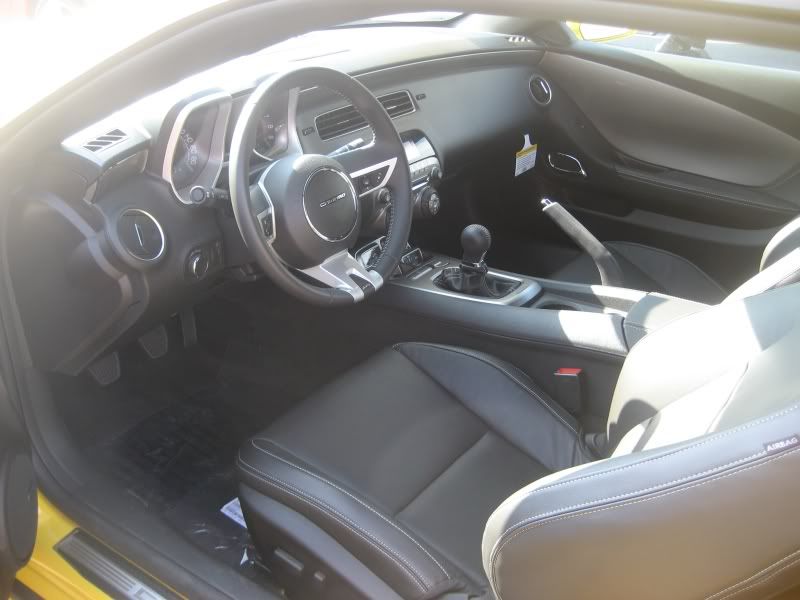 First few days
I got my back ordered SS Stripes....[/B]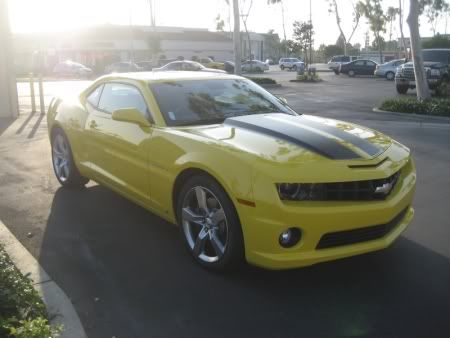 July 2009
First thing I did was cut off those quiet heavy stock mufflers and did a muffler delete. Also got my windows tinted 15/30 with a front window tint strip as well....
August 2009
I received my custom California plates and I took my tail light bezels off to see what it would look like..... I ended up putting them back on....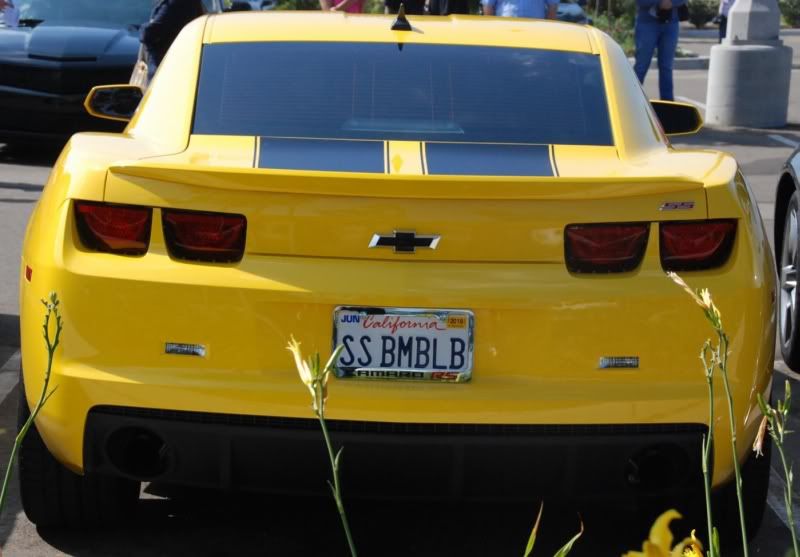 Oct 9th 09
Bumblebee was put on display at the Orange County Auto Show, rocking his new blacked out bowties, Side gill blackouts, and a Signiture from the FBodFather himself...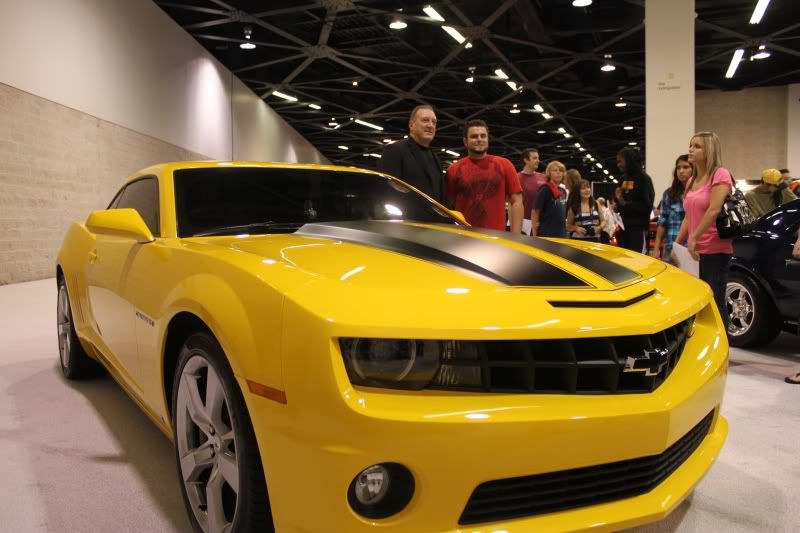 In Oct 24th 09
I got my Hurst Short Throw Shifter installed at the B&M/Hurst C5 meet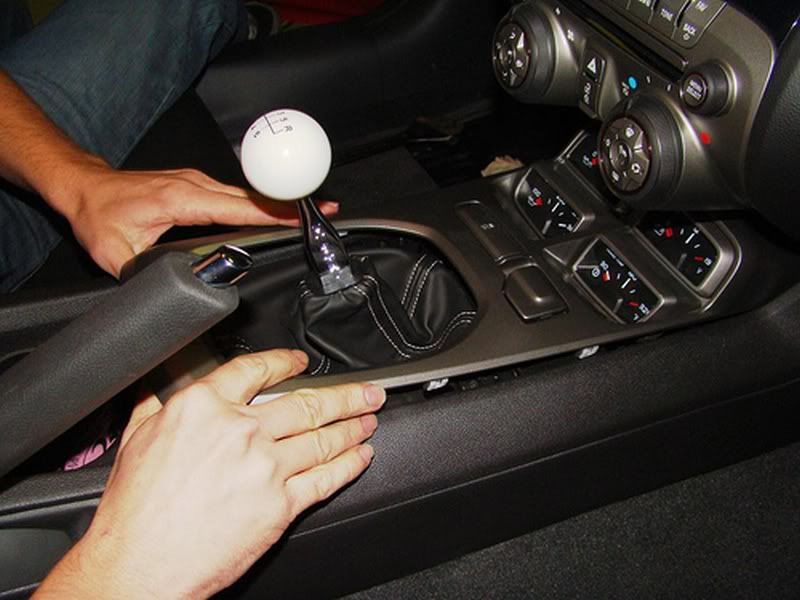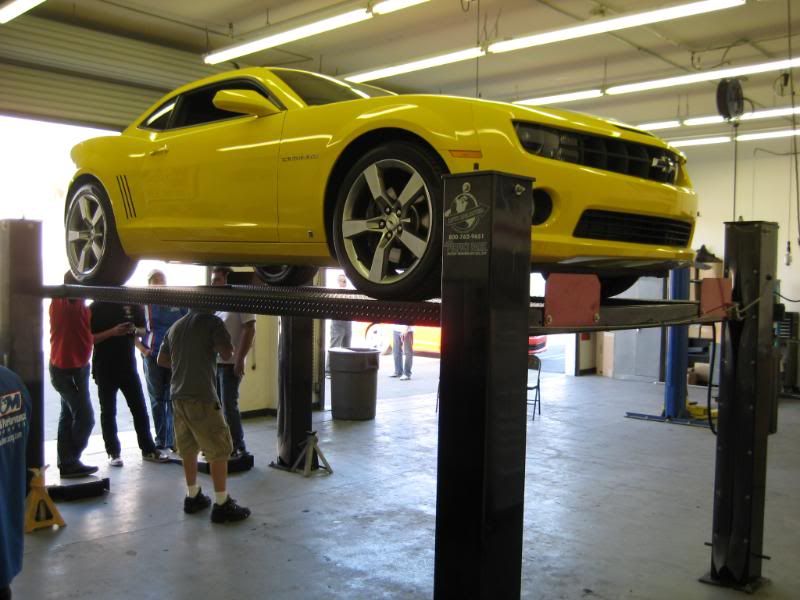 End of November 2009
I Painted my front bowtie like the T2 Bumblebee and did some vinyl work to my rims to make them resemble the T2 Bumblebee rims as well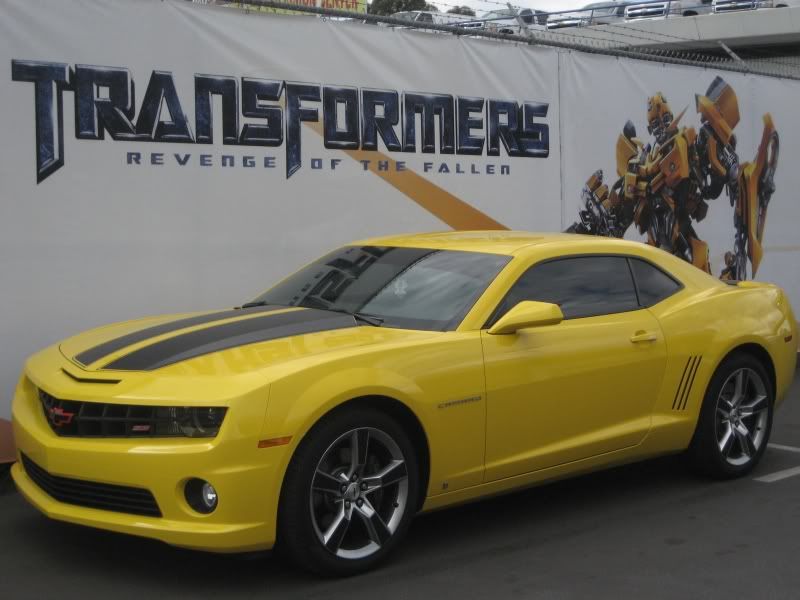 December 28th 09
I brought my Bumblebee down to Vortech Superchargers to get my V3-Si Centrifugal supercharger installed.
He was then upgraded to SUPERBEE!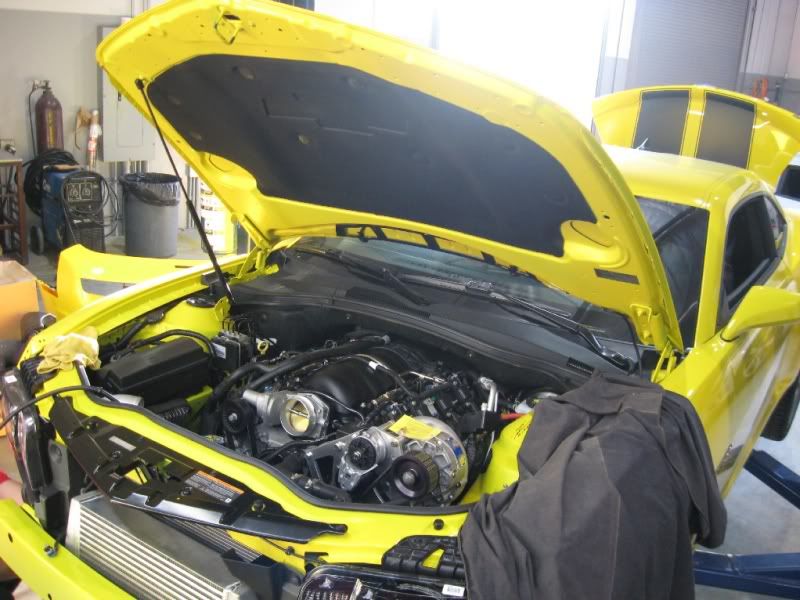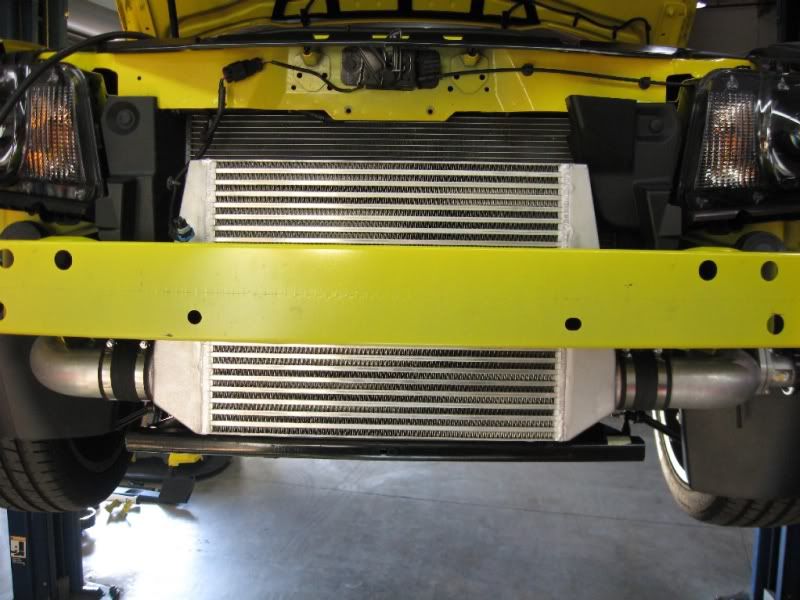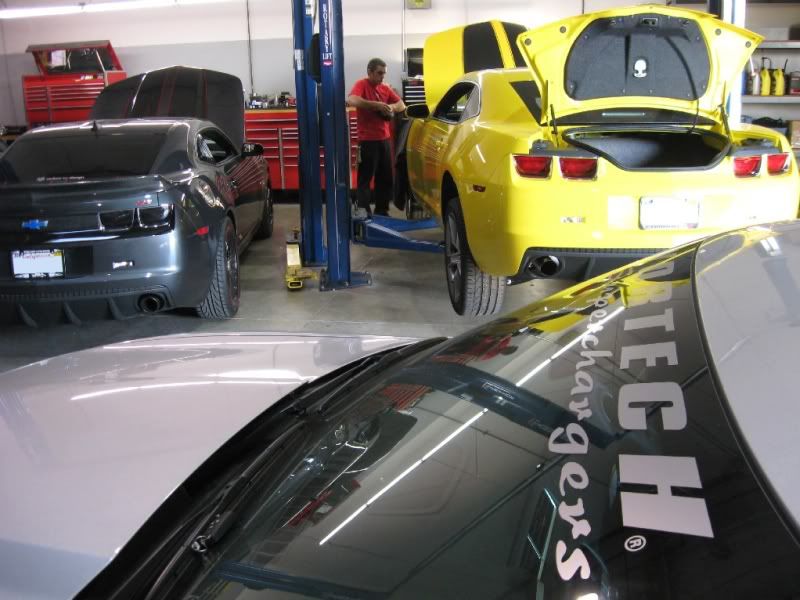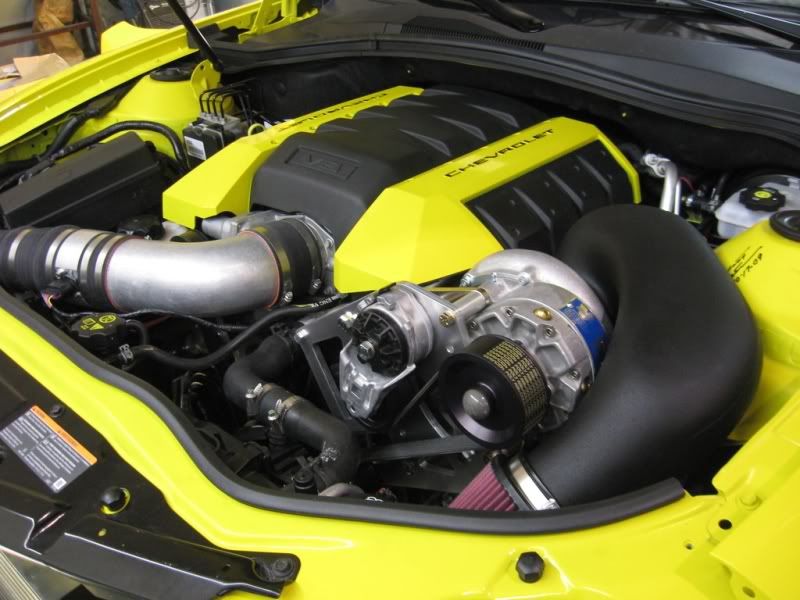 Here's Superbee's first Dyno run with the Vortech Supercharger installed at GTR High Performance....
Mid January 2010
I Blacked out all my tail lights, side markers, and got GTS Blackout Covers for the front fog lights and head lights...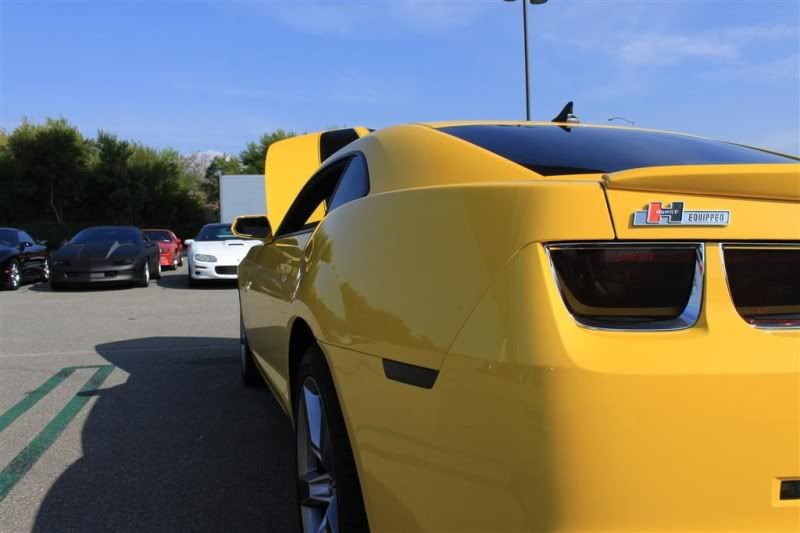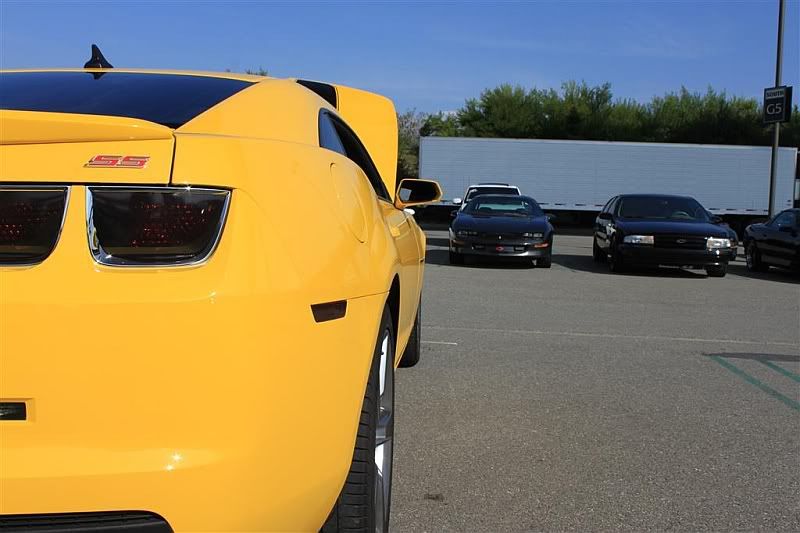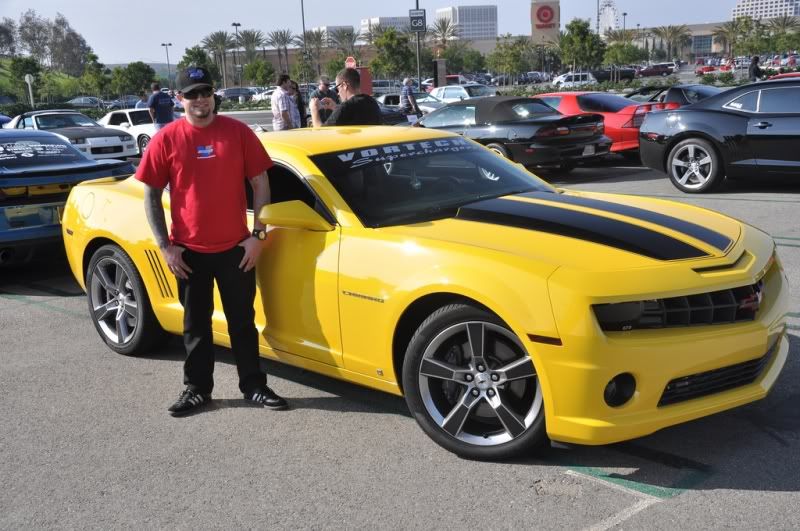 Early March 2010
I got my Twin disk racing clutch installed by Advanced Clutch Technology....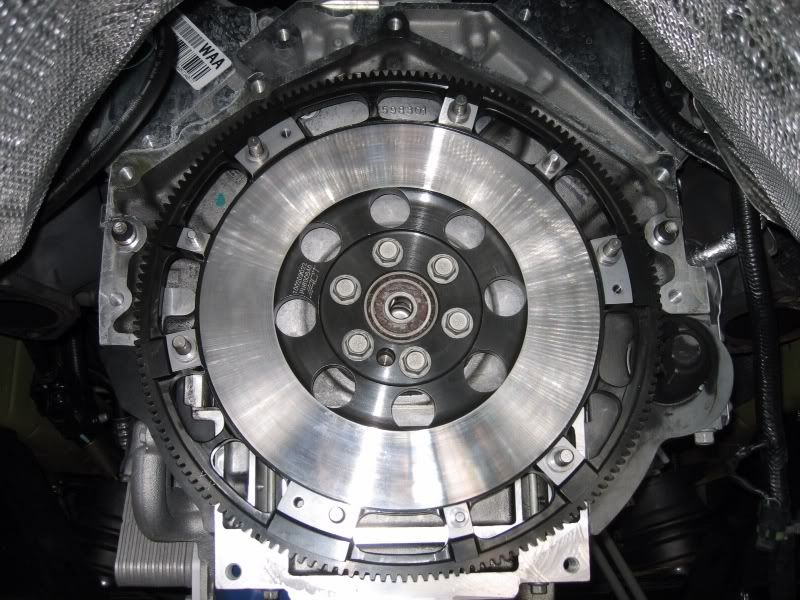 (MORE PICS TO COME)
End of March
I received a sponsorship from Gibson Exhaust and installed their 2.5" Cat-back with X-Pipe with 4" Chrome tips. Not to be rude but It was too quiet and VERY restrictive for my set up so I took it off and ended up going with a 2.5" Doug Thorley Cat-Back with X-Pipe instead....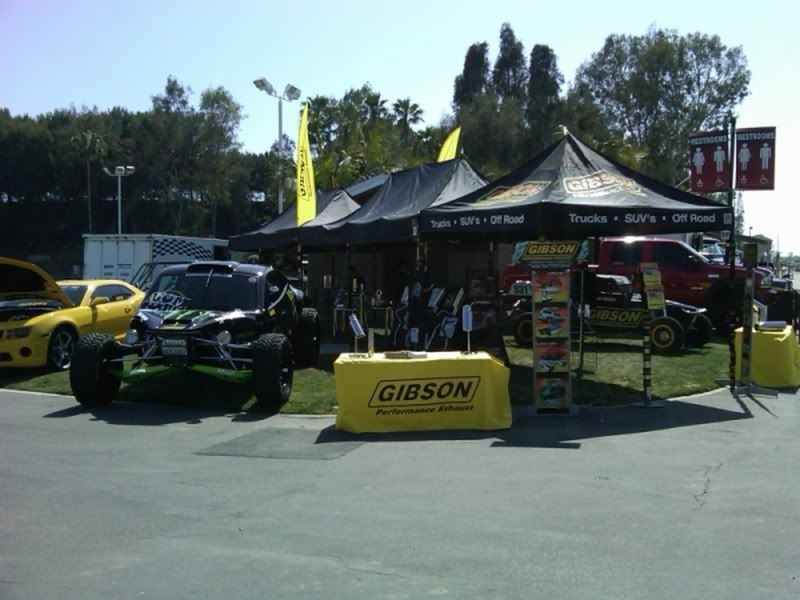 (MORE PICS TO COME)
April 2010
I installed LED Foot-well lighting, changed out the interior dome light for an LED bulb, and also changed out my truck light for an LED bulb.
(PICS TO COME)

End of April 2010
I installed my Heritage grill, purchased from Garys Customs....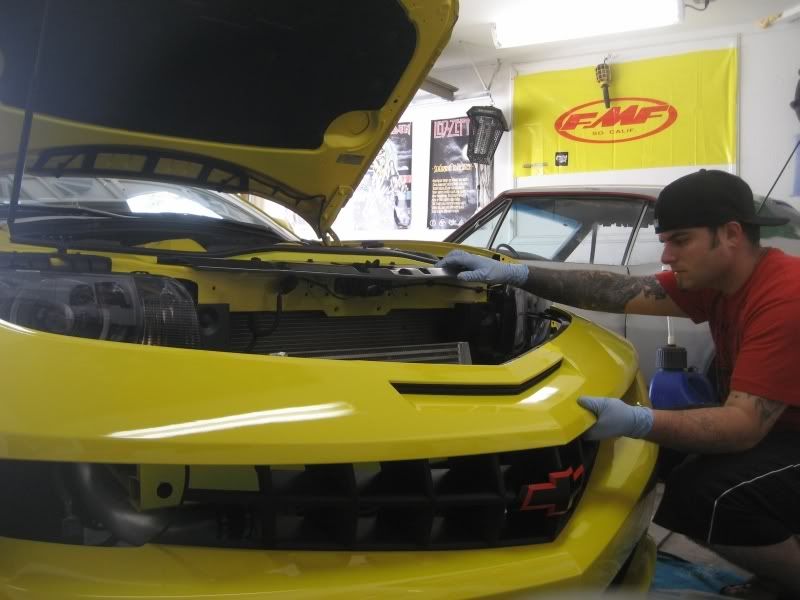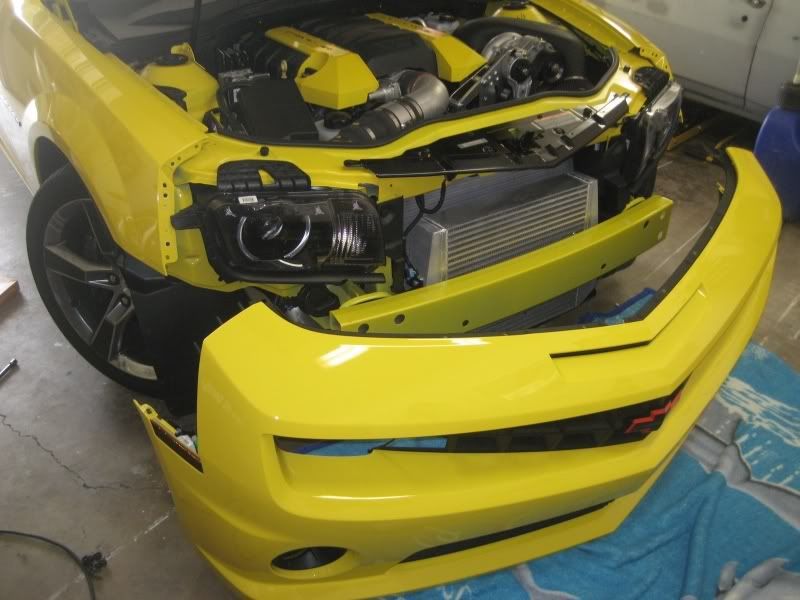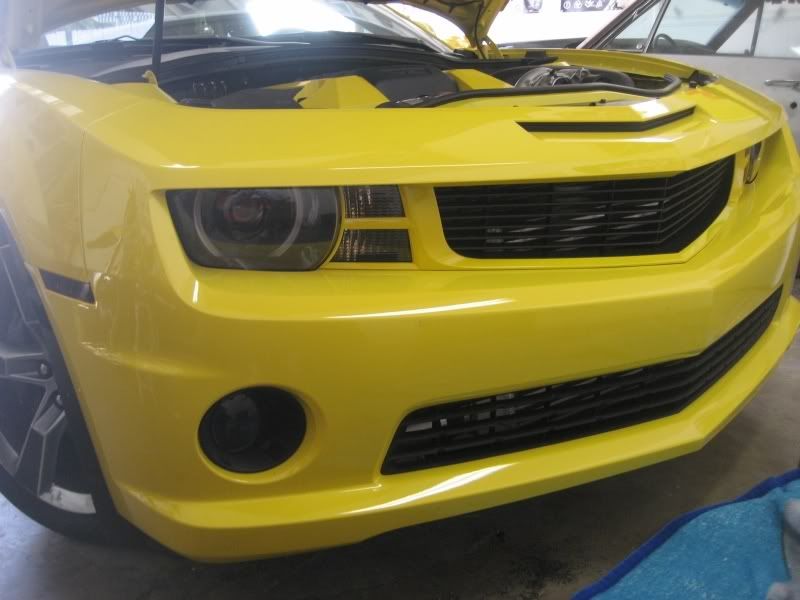 Dyno run at STILLEN
SUPERBEE put down 536rwhp and 474rwt...
July 2010
I was given the chance to have Doug Thorley use my car as a prototype to make their 1-7/8" Stainless LONGTUBE headers. I should have those installed by the end of September 2010....
(PICS AND VIDEO TO FOLLOW)
End of September 2010-
Getting my Methanol-Water injection installed and SUPERBEE will be filmed during the install process and will be on a car enthusiast TV show later in the 2010 year!!
(CANCELED DUE TO LAME REASONS!!!)
As of September 10th 2010
Superbee sits at 546rwhp and 491rwt
October 2010
After the Doug Thorley Longtubes and Meth injection get installed I will have my Boost a Pump installed for higher fuel delivery, then I will get a more aggressive tune installed, and my Street radial slicks mounted and should be sitting at a cool estimated 630rwhp!!

***By the end of the 2010 year
I plan on installing a Stage 2 cam shaft of some sort, 3.5" Diverters, chassis brace, solid engine mounts, solid body mounts, full rear end support and bushings, coil -overs, 4:10 Richmond gears, upgrading half-shafts, front and rear drilled and slotted brake rotors.***
Beginning of 2011
(TAX RETURN TIME
) Possible 416ci LS3 Stroker!

MID 2011 GOAL
..........SUPERBEE having 900rwhp
Stay updated to see SUPERBEE'S progress!