Quote:
Originally Posted by
Cmicasa the Great XvX
The SS already beats the GT.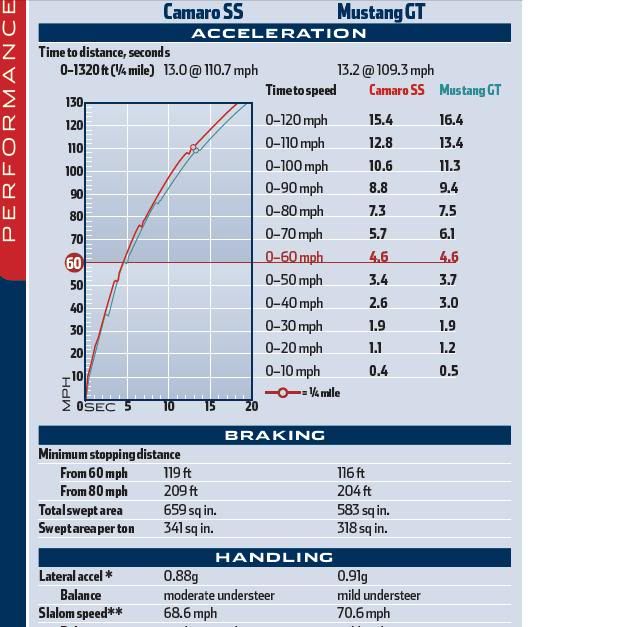 The V6 is the one that loses to the Mustang V6. I agree that its the gearing. One look at the top speeds difference wil tell U somethings up.

Mustang V6 Top speed 113MPH
Camaro V6 Top Speed 157MPH
Got to keep the mpg number though and gears will hurt that. Mustang gets 31 mpg but only with the 2.73 gears not the 3.31 which makes it fast.The GT according to the one mag in the driving they did lost or got 2 mpg less then the SS and Challanger with the 3.73 gears.
But that being said offer a track pack option with 3.55 or 3.73 gears and maybe with those combos tweak the trans gears to help on gas and accel.
I would like to change mine to that but $1800 or so for gears/install and tune is steep so I will wait and see.
__________________
Mods: Magnaflow 3" comp catback/Rotofab CAI/Apex Scoop/VMax T/B/ G.M. Blade Spoiler/SLP Splitter/ Forgestar cf10 wheels & Michelin Super Sport tires/JBA Shorty Headers,HiFlow cats & tune/ Ridetech coilovers And DSE swaybars /BMR cradle bushings, toe links and trailing arms/Stage 1 cam-445/430 RW HP/TQ