Little Background Story:
I owned a 2006 Charger Daytona Edition, I actually loved it being my first car and all. Really fun and awesome memories. Well as I'm sure most of you know Dodge isn't too reliable and the dealership here SUCKS! They actually gave me the car back without bolting my rim on, two weeks after that incident Engine just overheated and I knew it was time to sell... Well I've had my eyes on the Camaro for quite sometime and I knew exactly what I wanted...
I picked up my car November 3, 2010. Her name is Kawthar the Camaro

She's a 2010 Camaro SS/RS Stage 2 A6 with Ground Effects. A list of Mods below and Sound Clip below.
There are detailed pics of the mods in the build thread
Straight Piped (Non Resonated X-Pipe, Magnaflow Competition Catback, and Corvette Quad Tips) Sound Video:
Mods To Date:
Halltech Cold Air Intake
Magnaflow Cat Back Competition Exhaust System
Magnaflow Non Resonated Tru X-PipeCorvette Quad Exhaust Tips
Painted GM Ground Effects
Painted Bowties
Painted Tail Light Bezels
Powdercoated Rims
Powdercoated Calipers
35% Tints
LLoyd Floormats
AAC Dome Lights (Pure White)
AAC License Plate light (Pure White)
AAC Plasma Fog Lights (Pure White)
Tire Valve Caps
License Plate Frame
Mods to come:
SLP Sway Bars
SLP Drilled Rotors
G8 Pedals
Painted Engine Cover
The Camaro Stock: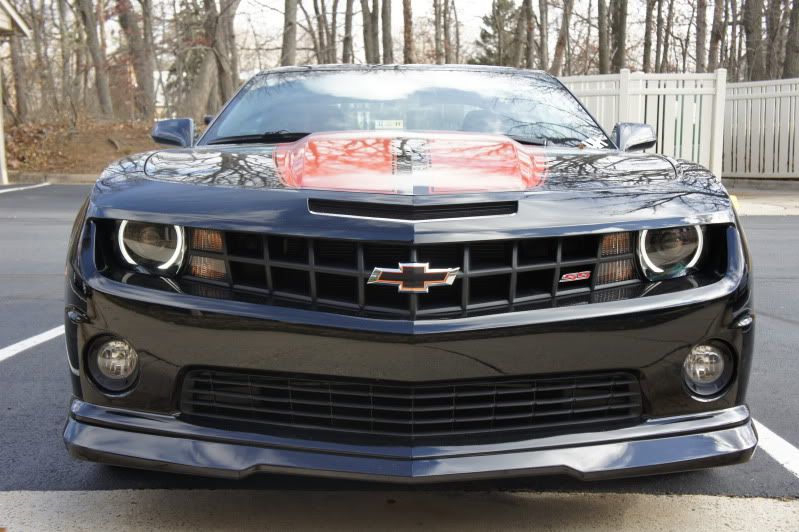 The Camaro Currently: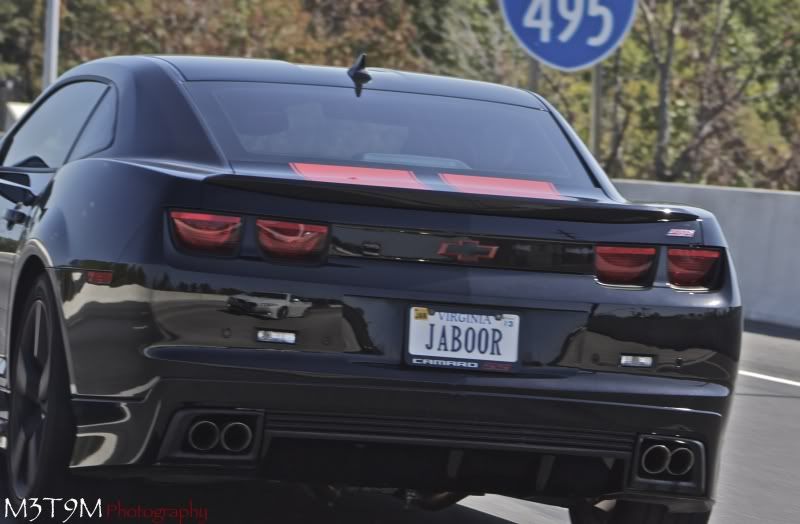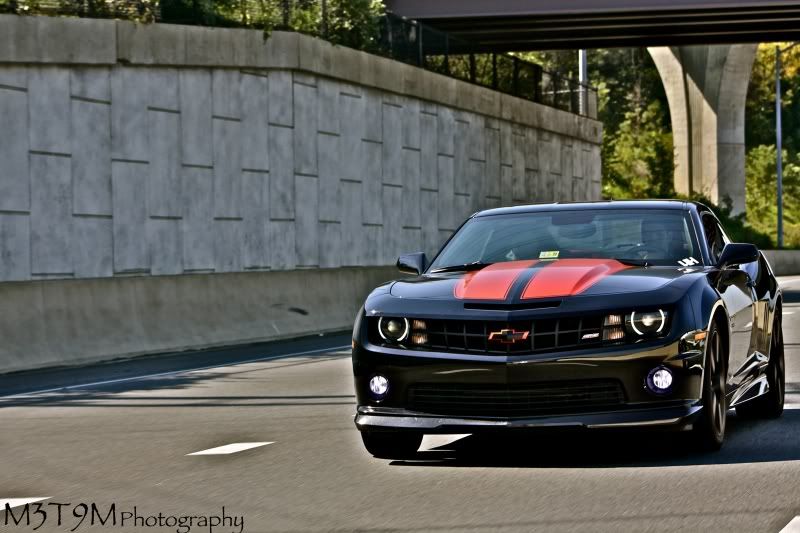 More pics from M3T9M Photography in post 60 on page 3