I brought my black 2011 1LT 6A home on 12/23/2010.
I drove gently, never going over 4,000 RPM for the first 1,000 miles. At 563 miles I did the first oil change, to get rid of any flash or initial metal shavings.At this pioint, I did get on it every couple of days, but eased off at 3,800 or so.
At 1,200 miles, I read the thread about breaking an engine in by using rolling-start 0-90 acceleration runs to better seat the rings, etc. So I started doing 0-5-70 runs several times a day (soft to 5mph then putting the pedal down until I hit 70, then coasting and merging onto the highway). I could feel the engine really start to loosen up and it accelerated stronger than it had when I only went to 4,000.
At about 1,600 miles, with a full tank of 89 octane, I plugged in a Bluetooth OBD II connector and used the Android phone app "Torque" to time 0-60 and check horsepower. The 0-60 time was 7.0 and horsepower showed at 220. Pretty sad numbers. But that was with the Auto in "D", a full tank and the wrong weight entered in the program (I put just the car's weight, not including me, the gas, or the box in the trunk).
Spent the next week running 93 octane and trying out leaving the trans in "S" (manual but never touching the tap-shift). Car was running better and the erratic timing advance I had noticed had settled to a smooth and consistent curve as the RPMs increased.
Still haven't run a second timed 0-60. I plan on doing that in the next week. I didn't buy it to race, so it's not a crucial issue for me, just a point of pride that I want it able to run better than 6 second 0-60's.
My Roto-Fab CAI and Windshield Washer relocate kit just arrived. Roto-Fab is a top quality company based on how well they packed and organized everything. I'll try to attach images to show how everything arrived.
The closed box:
Looking in the just-opened box: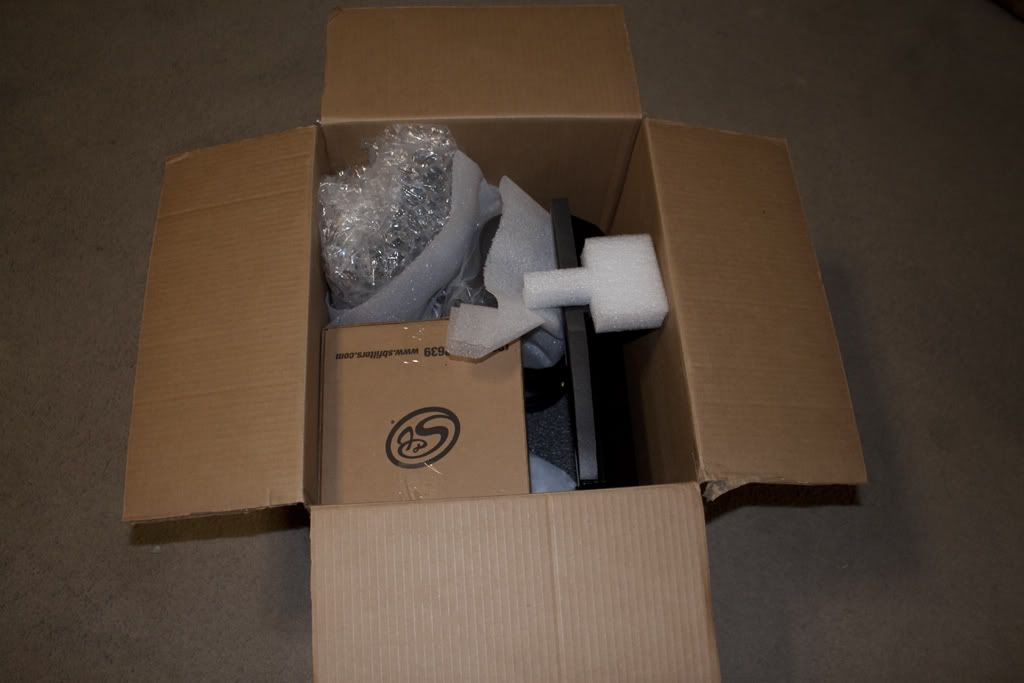 Everything laid out: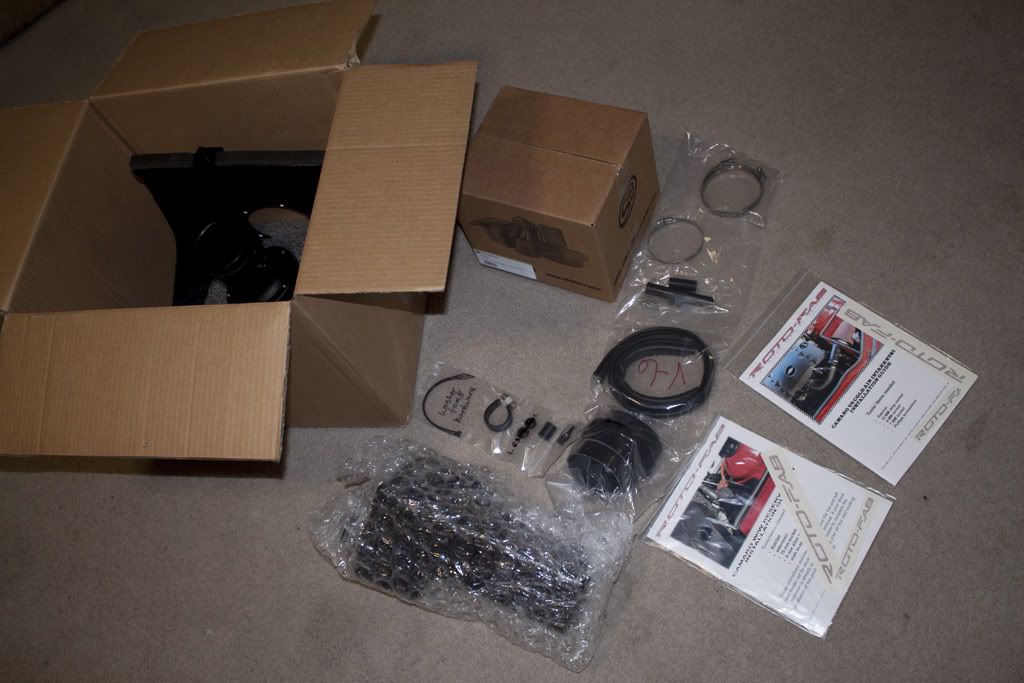 The CAI box and elbow: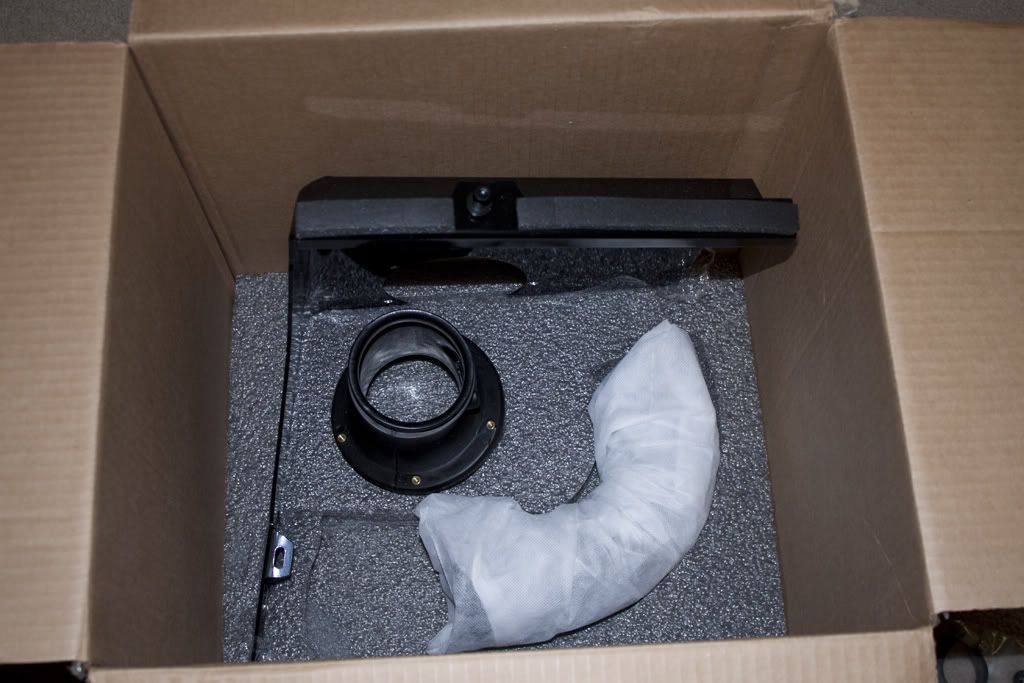 The assorted parts, goodies and instructions: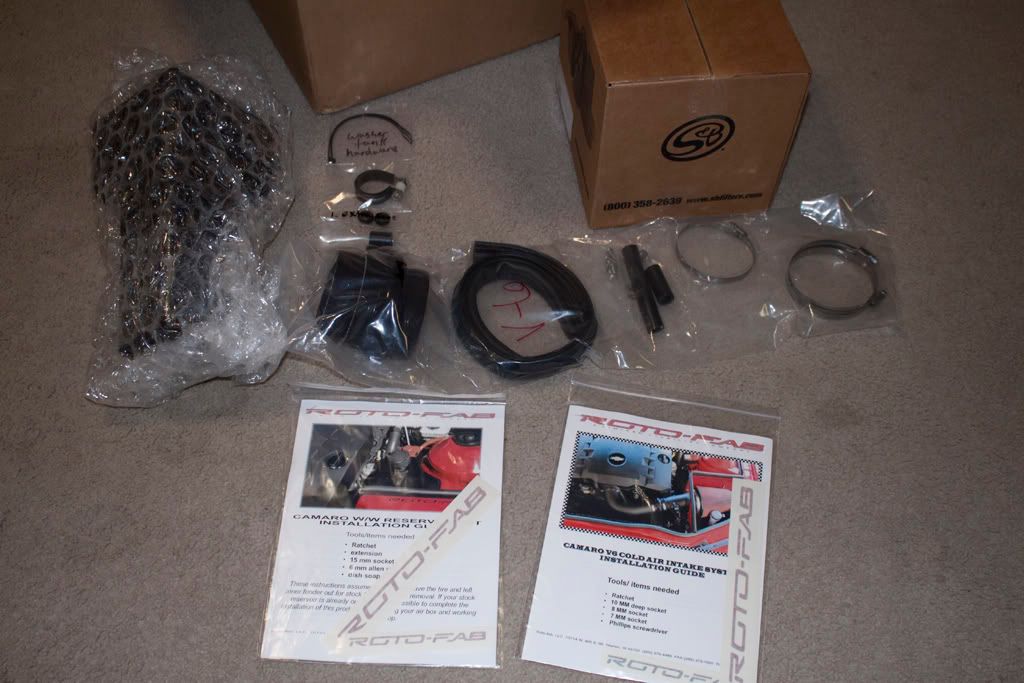 Next up: Record stock sounds, get baseline 0-60 and Horsepower. The I install the Roto-Fab CAI!