This is the box my Anvil Auto spoiler came in. The tiny box in the right hand corner is a poptart box, it's the scaler.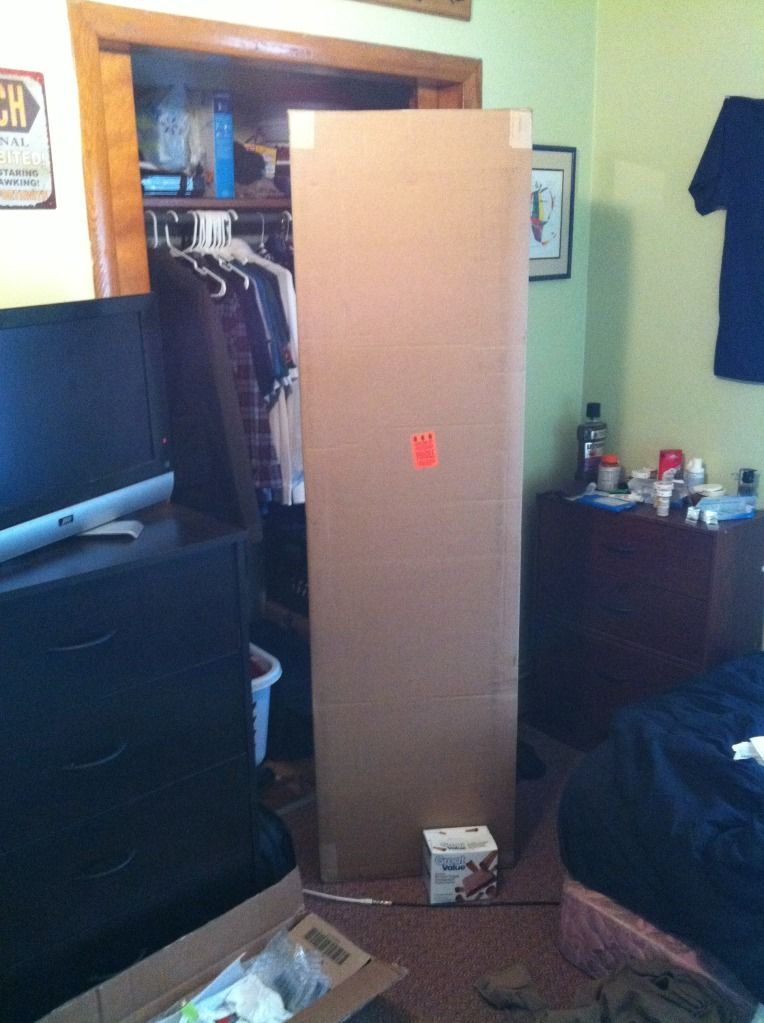 I have yet to open it, for two reasons.
A) May as well wait until I have Kaylee back to unwrap the spoiler
B) There might be a person inside who's trying to scare me. Kind of like a stripper cake, but in a FedEx box and a dude.