More pics from last night!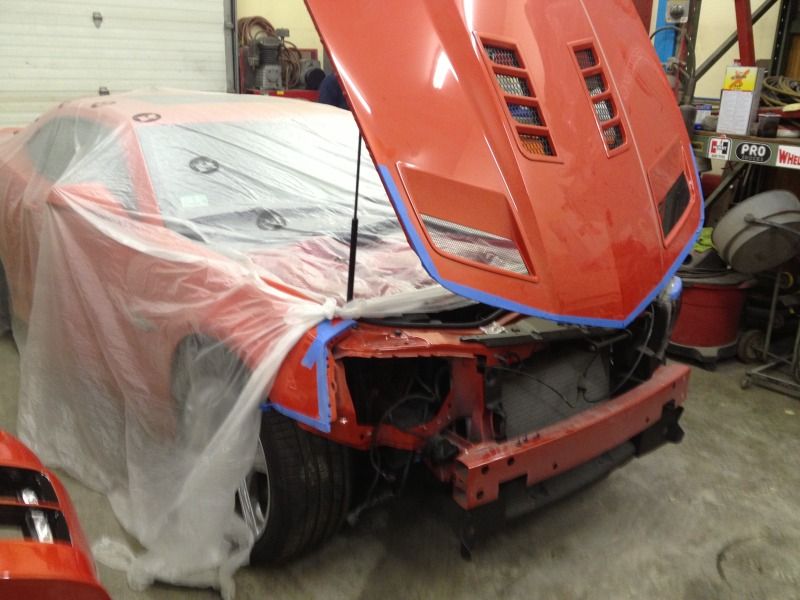 Just finished putting the fog lights in. Will wire them up tomorrow.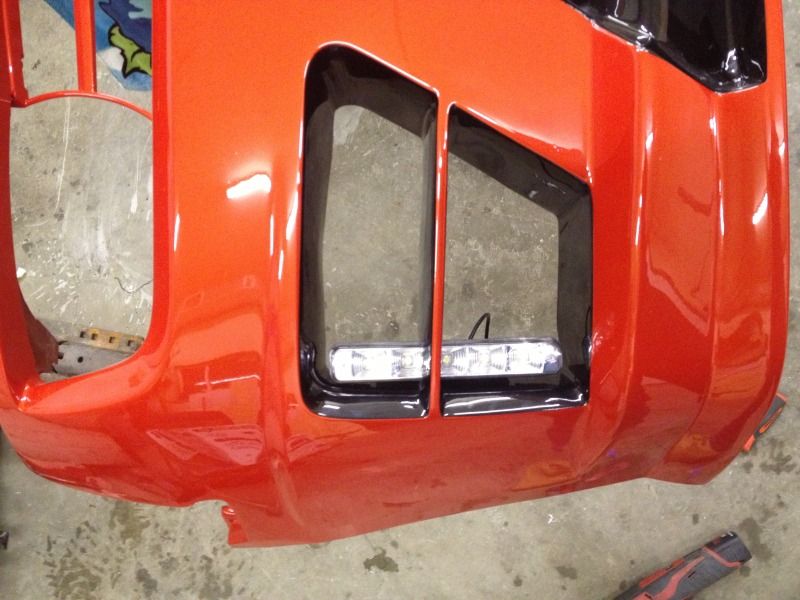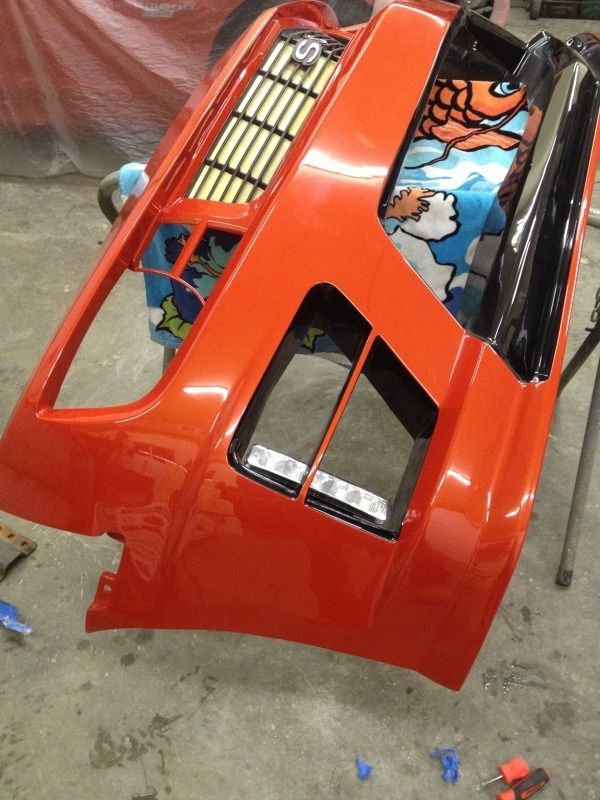 Couple crappy photos of the Brilliant Black Pearl Paint.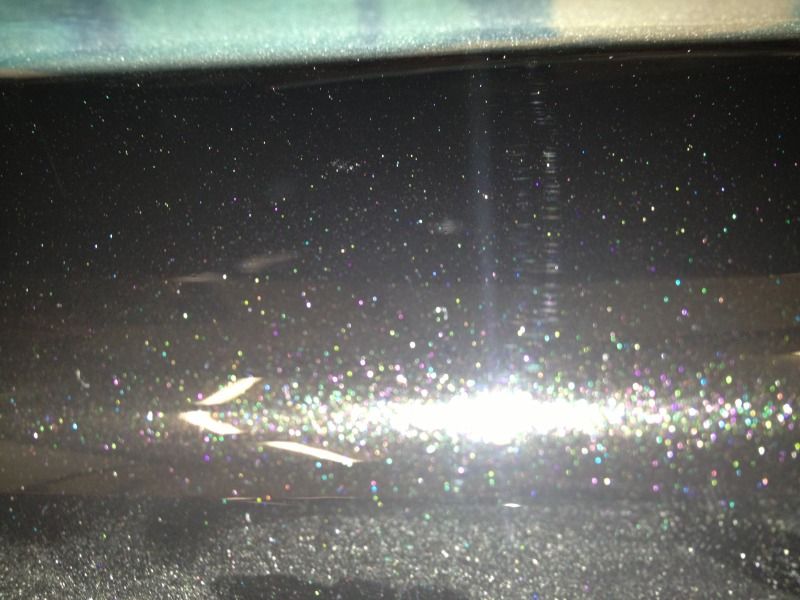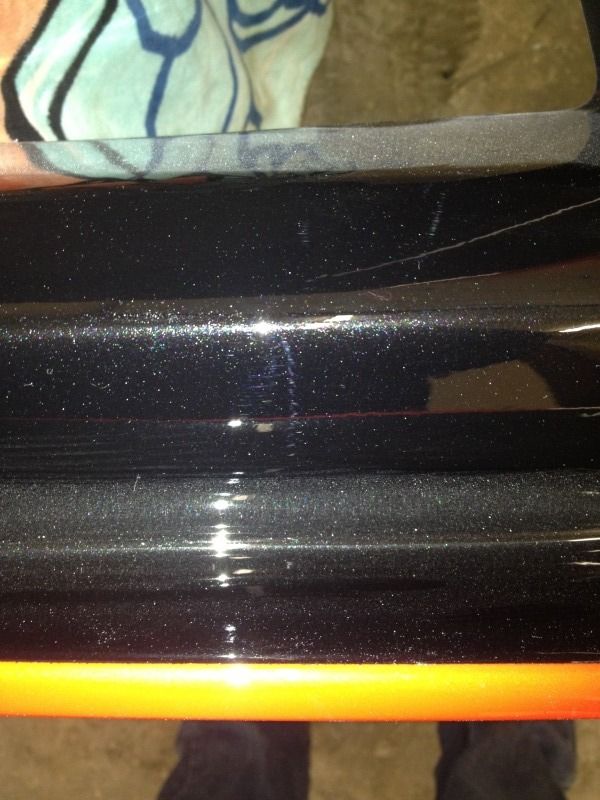 (no scratches in paint....thats dust on the bumper)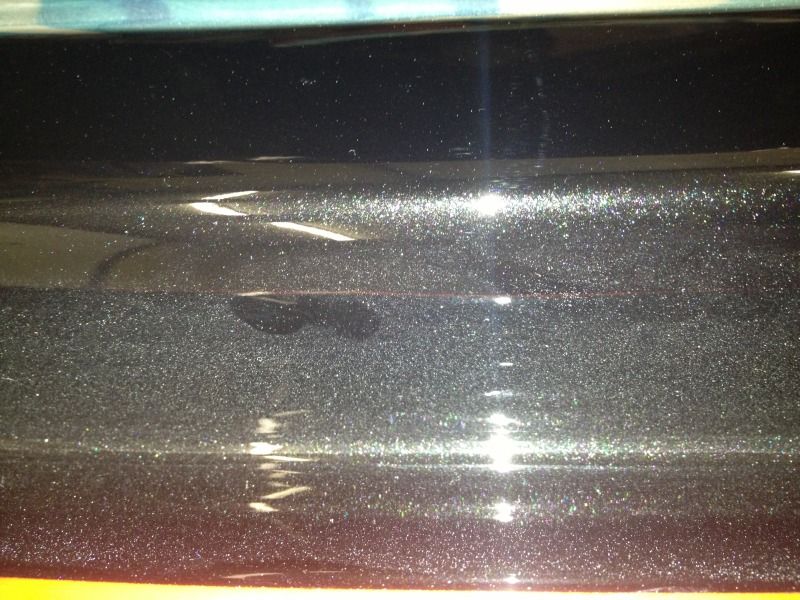 Bumper in these photos is only held on by top 2 bolts....So fender bolts still need to be tightened..Just incase you notice the gaps.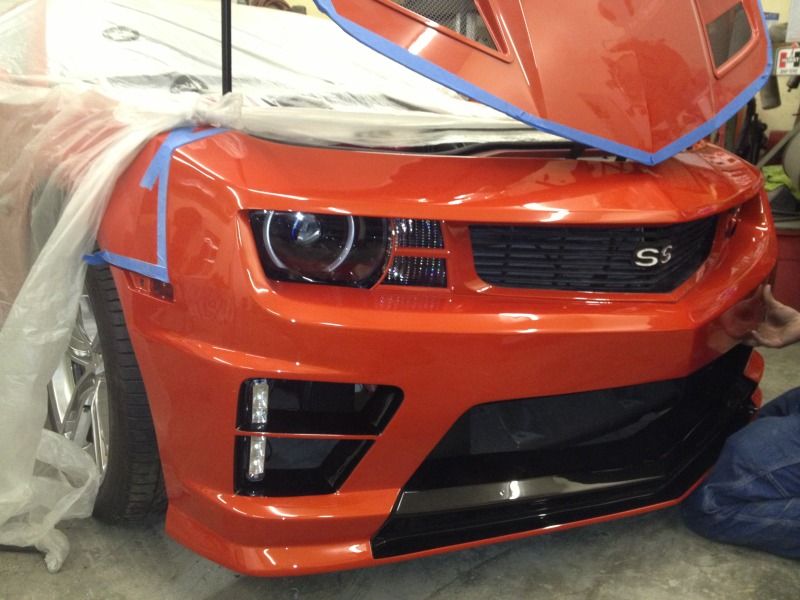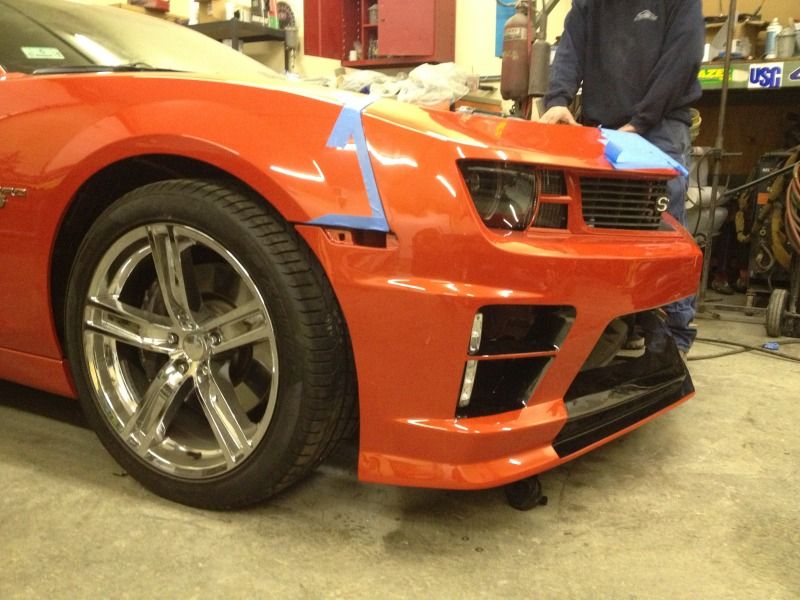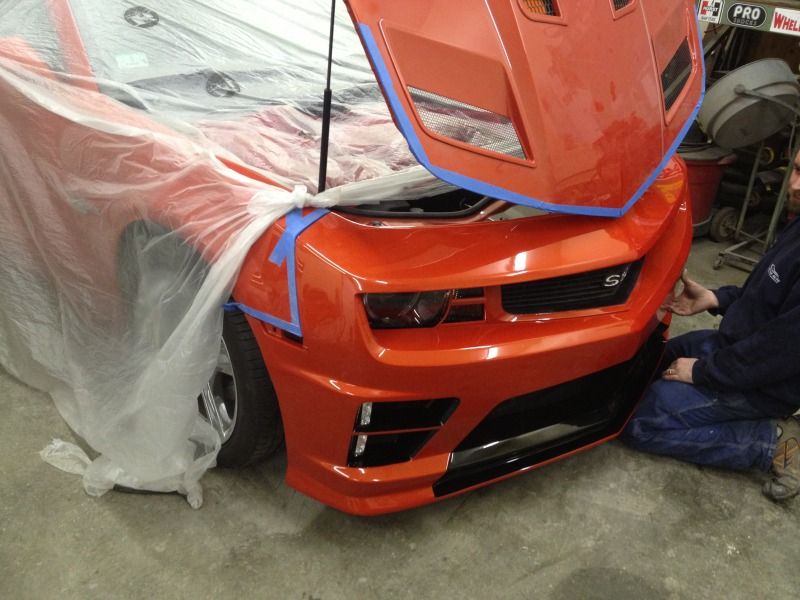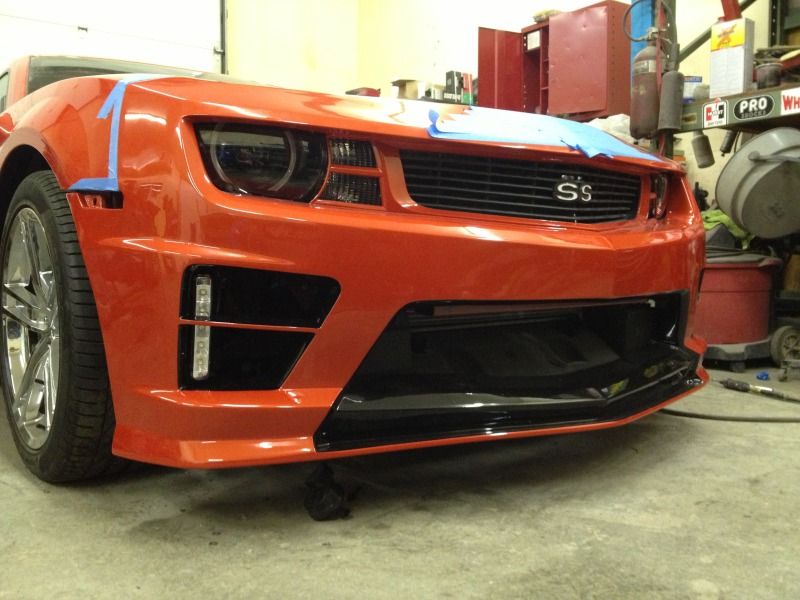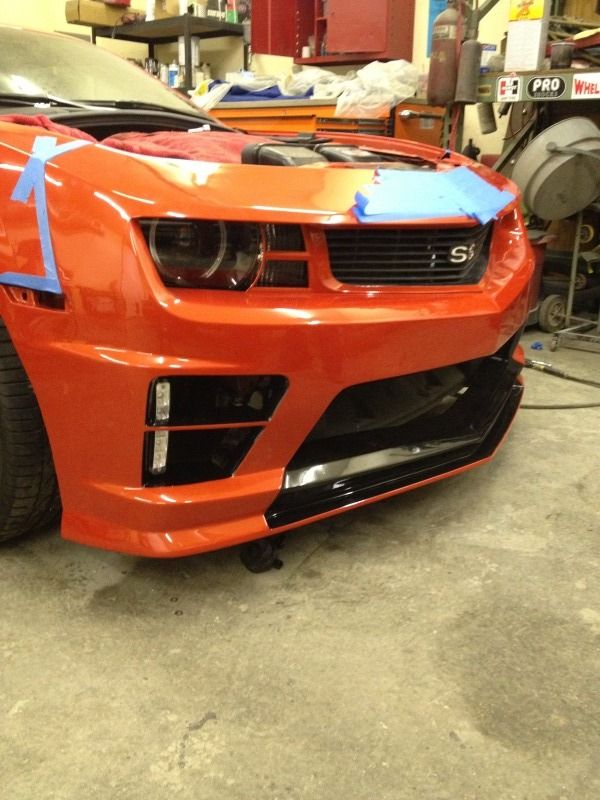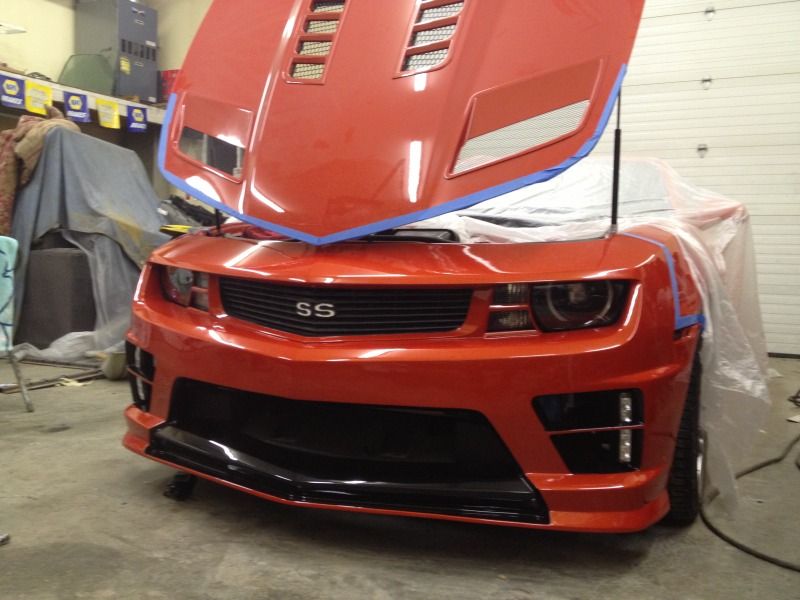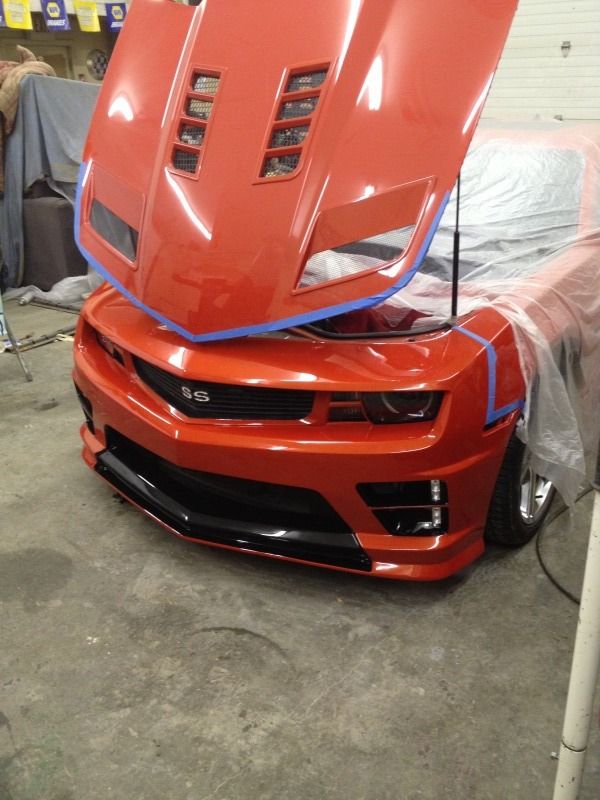 Here is the shot of the hood line im having issues with. Since the Rideskinz bumper is a bit bigger, its meant to fit the stock hood. Since my hood flips the wrong way the nose of the hood scrapes the nose of the bumper and that is bad!!!
So the only way to get it not to hit was to shim the hood bolts up and move the hood latch back and it clears. However im left with this ugly nasty gap. So my only choice is to go back to the stock hinges. Oh well not too upset about it...this kit was a pain in the ass anyway!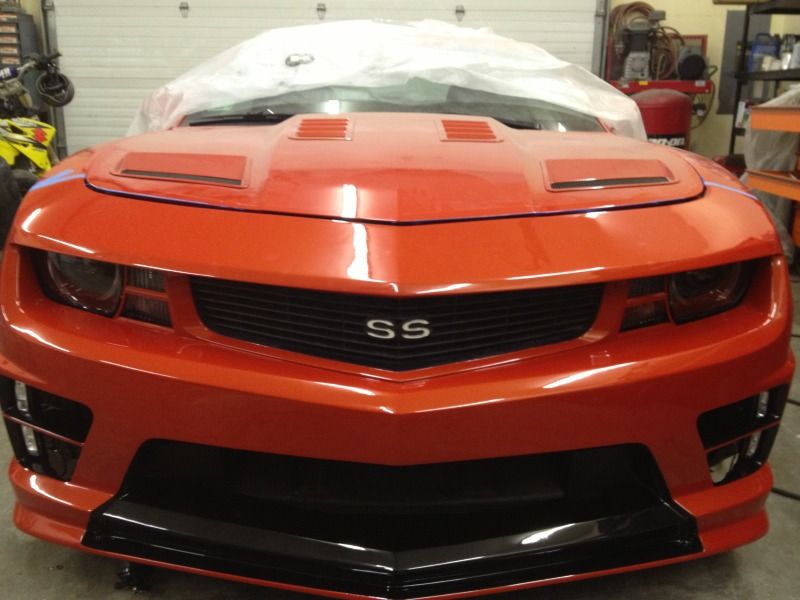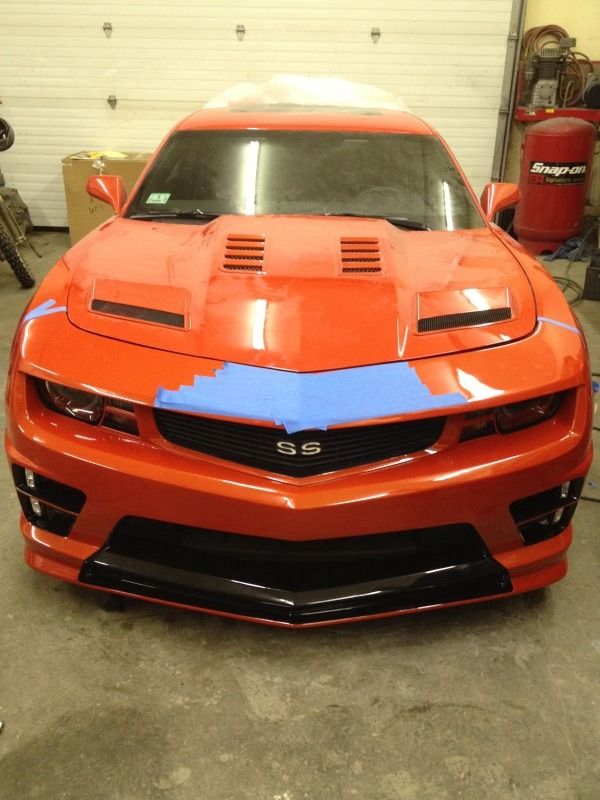 More Photos to follow tonight.
Lower Mesh will be installed.
Hood correctly installed.
Support Brackets for bumper made and installed.
And removal of rear bumper to go off and be painted.