Same item as shown here :
http://www.summitracing.com/parts/SU...50-1/?rtype=10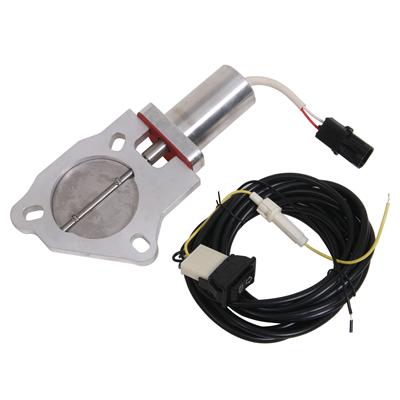 For sale is ONE electric exhaust cut out pictured above + double wiring harness, 5th gen Camaros require TWO!
See more info below!
The kit for two is what I originally purchased shown here :
http://www.summitracing.com/parts/SUM-CSUM1805/
Reason for selling:
I bought the double kit but bottomed out and completely snapped one of the attachments because it was too low.

There is a strong chance I may not keep this particular Camaro after early next year so I dont want to mess with electronics. Im happy with my manual cut outs for now.
What this is good for:
The double kit costs $280 + shipping. A single costs $130 plus shipping. To run dual electronic cut outs you NEED the harness from the 280 kit!
This sale INCLUDES that double harness!
All you need if you purchase mine is to just purchase a single $130 summit racing cut out.
My sale price is $100 + ~$5 shipping.
That means you save ~$50 because you are only spending $230 for both your cut outs versus $280.
Mine is in perfect condition, its a little black on the inside from soot but it was only on the car for literally two hours...
Hopefully this wasnt so confusing to read...

Bottom line: $100 + shipping includes ONE electric summit racing cut out + the special double harness that you can normally only get with the $280 kit.
Pm or post here if interested.