Quote:
Originally Posted by
PoorMansCamaro
well, nitrous management unit alone for the zex kit is $250. Not sure if NOS has that or not.
Is that the part they use rather than a fuel solenoid and a nitrous solenoid? If it is, Zex is the only one I know using that setup and I'm not sure it's a positive in my view. I know why they did it, I'd just rather have individual solenoids.
Oh, and I've got the NX kit. I'm pretty sure the NOS kit is everything other than the TPS, and don't let them tell you they can install a TPS on the accelerator pedal. It's a safety feature that keeps the kit from being activated until wide open throttle. You don't want to skimp on it. You can ask him how much extra for the TPS. They aren't that expensive.
__________________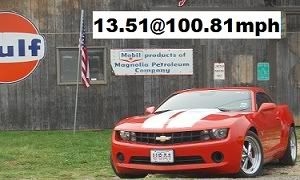 I wake up in the morning and I piss excellence.
-Ricky Bobby
America is all about speed. Hot, nasty, badass speed. -Eleanor Roosevelt, 1936