Ok, I've been plagued with a front end rattle since I bought the car over a month ago. I've had it up on the lift at work a few times trying everything I have read on here. Nothing was loose that I could find. The only thing that stuck out like a sore thumb was the top plate on the front struts. Looked like a last minute design too me with that stupid looking gap. So I was thinking maybe I could flip the plate over. Nope. It moves as your turning closing the gap between it and the strut tower. So then I thought maybe I could put a big ass oring in-between the plate and tower. Nah, eventually it'll work it's way out from between the two pieces. So I went to home depot. I wasn't expecting to find what I did. I found a rubber washer that looks like it was made especially for what I was trying to do. $4 each, I figured what the heck, this noise is aggravating the shit out of me, especially when I pull onto my driveway I get a loud thunk. Pretty embarrassing for a $30k+ car. I took it for a spin after putting this on. Did it fix it? Well not 100%, but I'd say 80%....to the point where it's livable. It took about 2 minutes to install too which is a plus. Even if it didn't completely fix it, the ugly gap is gone and it'll keep crap out of the top part of the strut mount too. Here's some pics.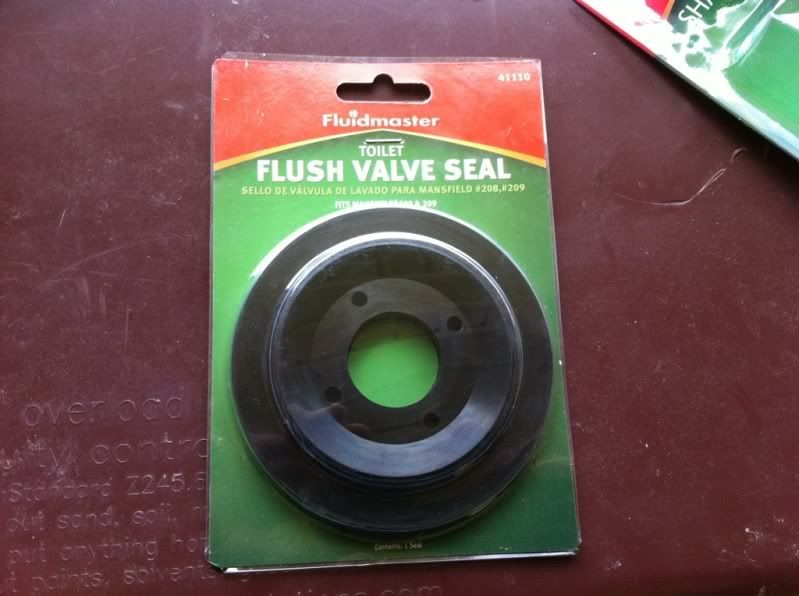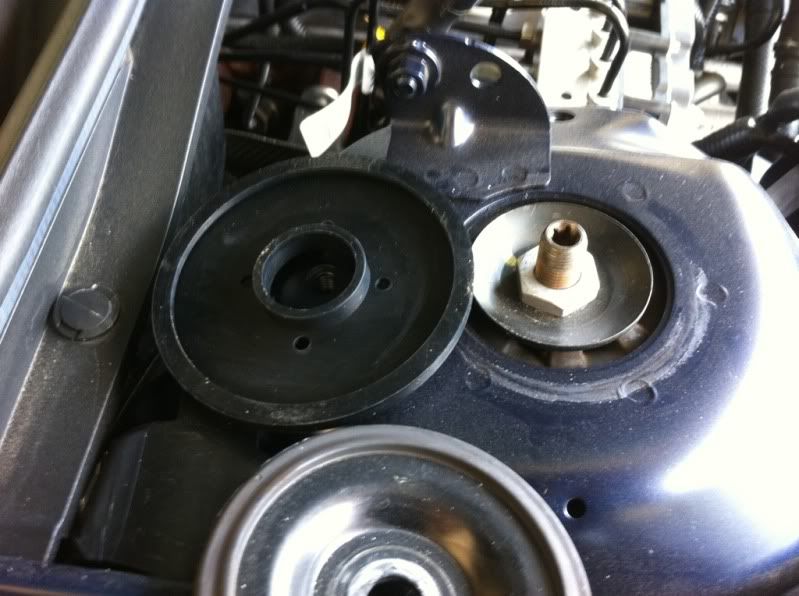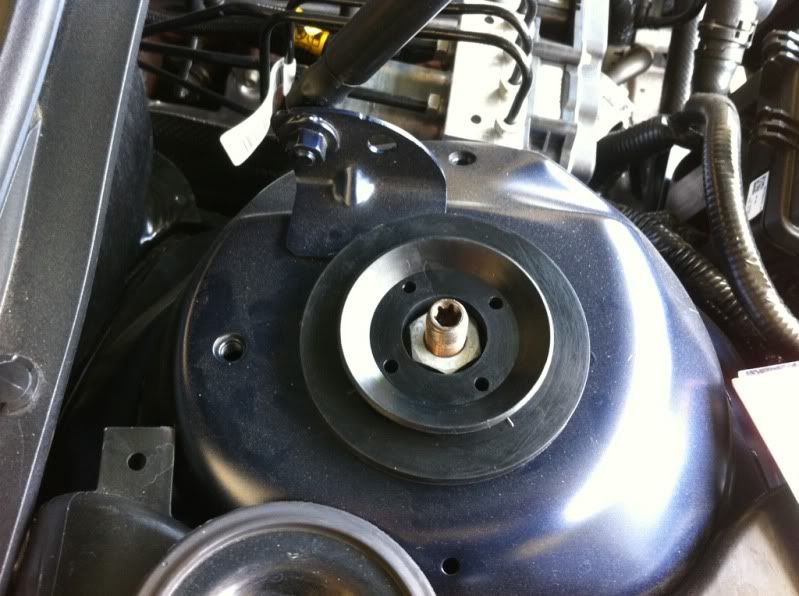 You can laugh, because I did too! But the thunk pulling in my driveway is pretty much gone. Also, you can see where the plate has been contacting the strut tower. Can I say one more time....shitty design. The way the washer is made still let's the plate rock back and forth, but seems to help dampen the noise. Yes it was in the
toilet
section, seems fitting huh?
__________________
2011 imperial blue SS/RS a6 12.43@112 vararam, tune, jba cats, magnaflow axle back, self ported tb, under drive pulley, NO headers, Stock tires. 1.87 60ft. Stock tires.
2000 1500 silverado extra cab