All photos in this thread are not to be copied or reposted without written permission.
Performance Mods:
Cold Air Intake (CAI - (before/after pics)
VMax 3/8" Iceolator (install pics)
VMax Plenum Iceolator
Catch Can (Rally Yellow)
Eibach Sway bars
Ported Throttle Body (VMAX)
Drilled & Slotted Rotors
MRT v2 (GFX Version)
Cosmetic & Miscellaneous Mods:
Ambient Lighting (Dashboard)
Audio Upgrade: JL Audio 12" Subwoofer
Audio Upgrade: Stealth Enclosure (install pics)
Audio Upgrade: Alpine 500W Amplifier (install pics)
Custom Door Sill LED Illumination (pics)
OEM Heritage Grill - (MaureenM@RodgersChevrolet)
JDP Color Changing Halos (install pics) - replaced
Night Owl Controlled RGB Halo Kit
Night Owl Controlled RGB "Demon Eyes" (install pics)
Night Owl Controlled RGB Grille Backlight
Night Owl Controlled P13W Plasma LED Daytime Running Lights (ORACLE) - pics
Pedals - Black Anodized w/ Yellow Stripe (SRP Racing)
Painted Engine Cover
Protective Film - Fog Lights
Protective Film - Headlights
Protective Film - Radio Face
OEM Transformers Edition (2010/12) Autobot Center Caps (GM)
OEM Transformers Edition (2010/12) Door Sills (GM) (pics)
OEM Transformers Edition (2012) Fascia Blackout (GM) (pics)
OEM Transformers Edition (2010/12) Center Console Lid
OEM Transformers Edition (2012) Headrests
Flat Black Gill Accents by RPIDesigns.com (installation guide)
Window Tint by Precision Auto Films
OEM ZL1 Rear Bumper
OEM ZL1 Side Skirts
OEM Front Lip Spoiler (Painted: Satin Black)
Pac-Audio Dash Kit
Kenwood DDX9903S Headunit
Painted Calipers (G4 Paint - Rally Yellow)
Quad Exhaust Tips (2.5" / 3.5")
Possible Future Mods:
COMPLETE CAMARO TIMELINE (DAY 1 - PRESENT):
May 28th, 2011
- Found exactly what I was looking for...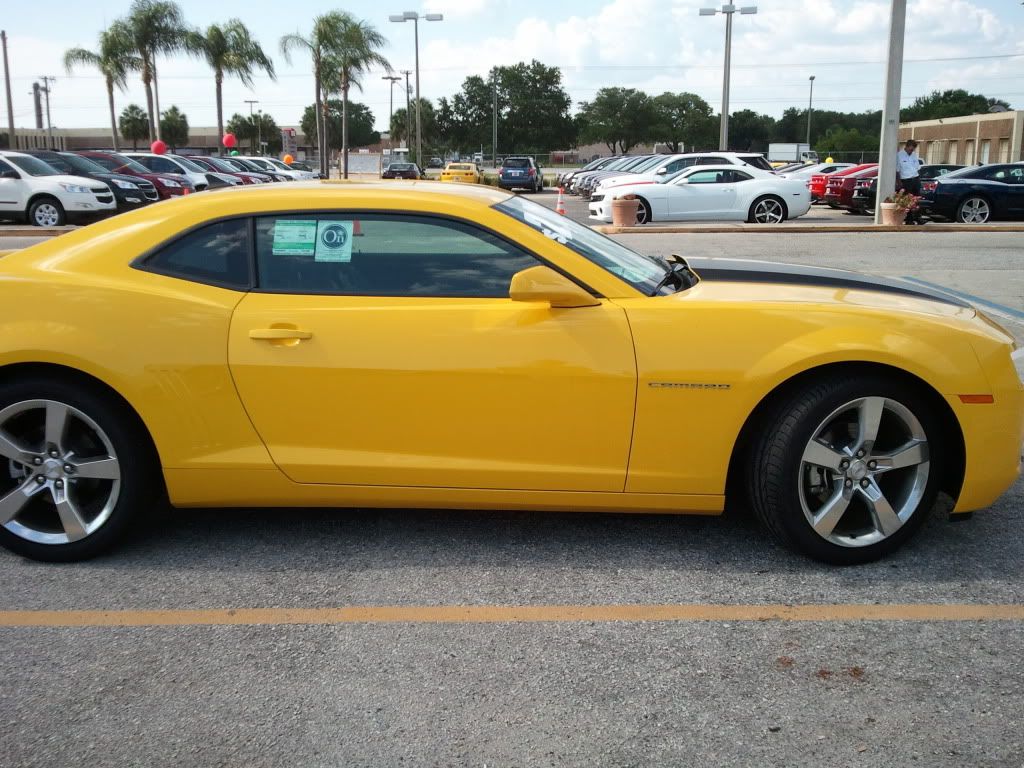 Objects in mirror have been traded in....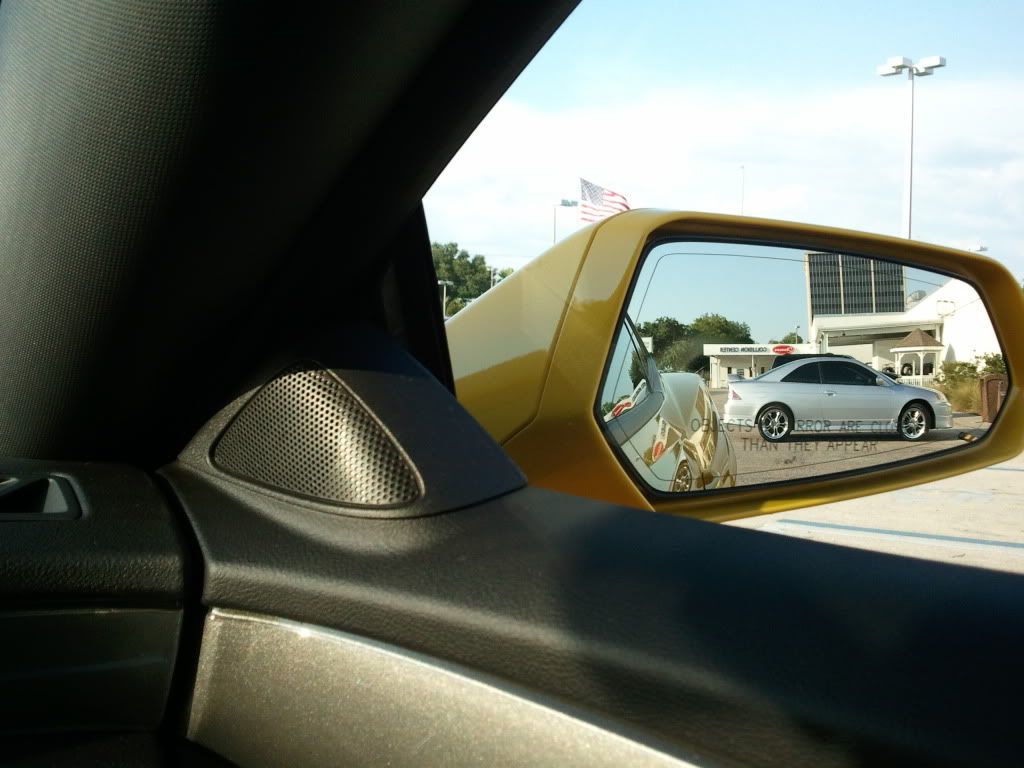 My New 2011 Rally Yellow 2LT/RS....
06-12-2011
- Added GM Autobot center caps, vinyl
Radio Face Cover
&
Headlight Protectors
.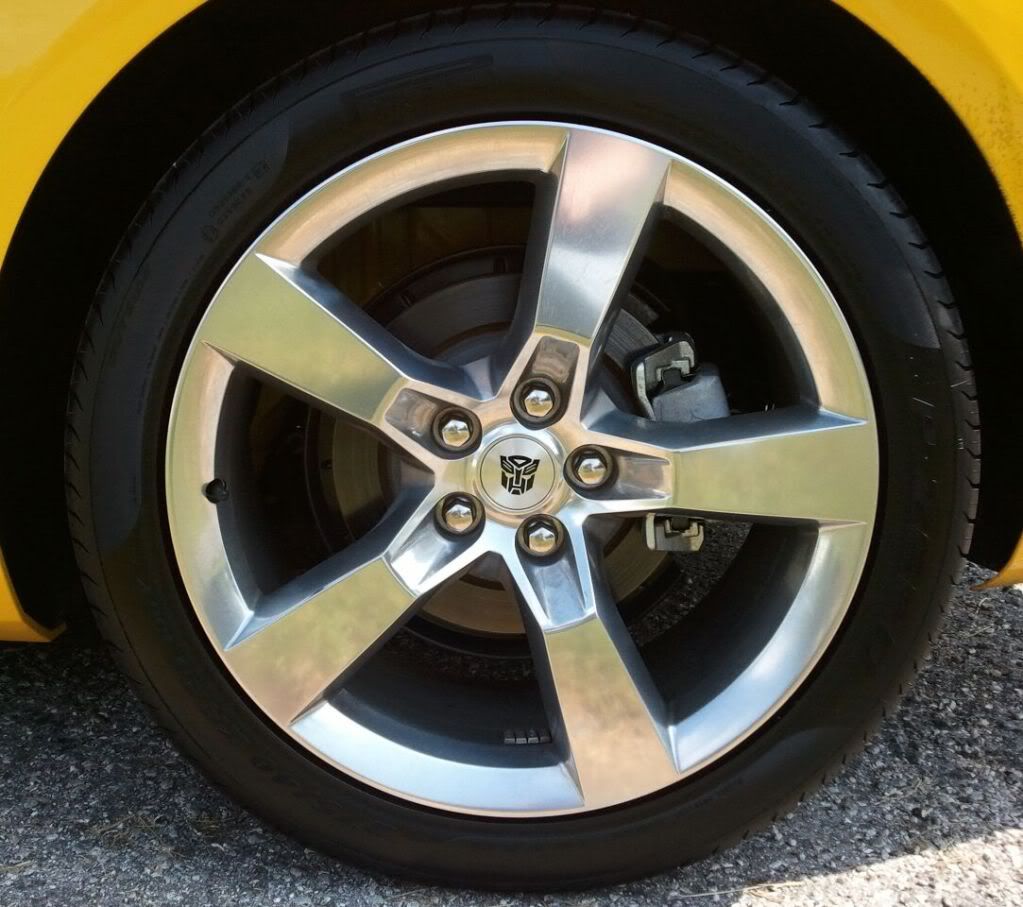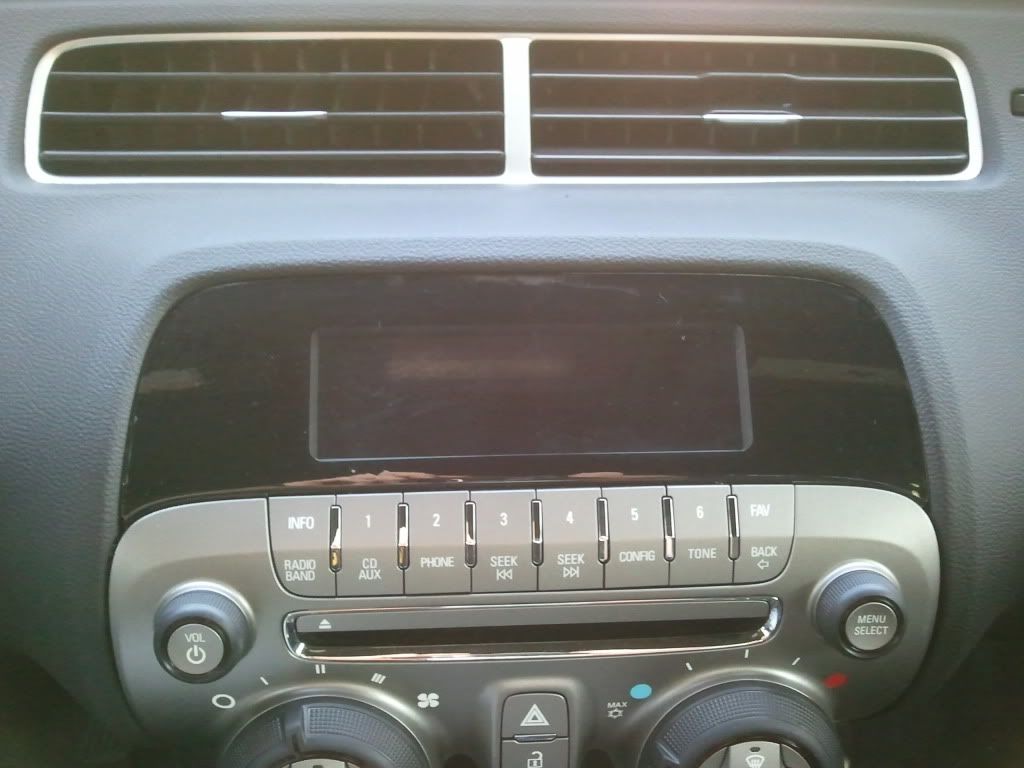 (Headlight pics coming soon) I'll be adding protectors for the fog lights next.
... Ordered the parts to continue the Ambient Lighting from my doors through the dashboard. (can't wait)
06-25-2011
- Added "Quarter Panel Gill Scoop Inserts" (Item #: CAMT65) from
rpidesigns.com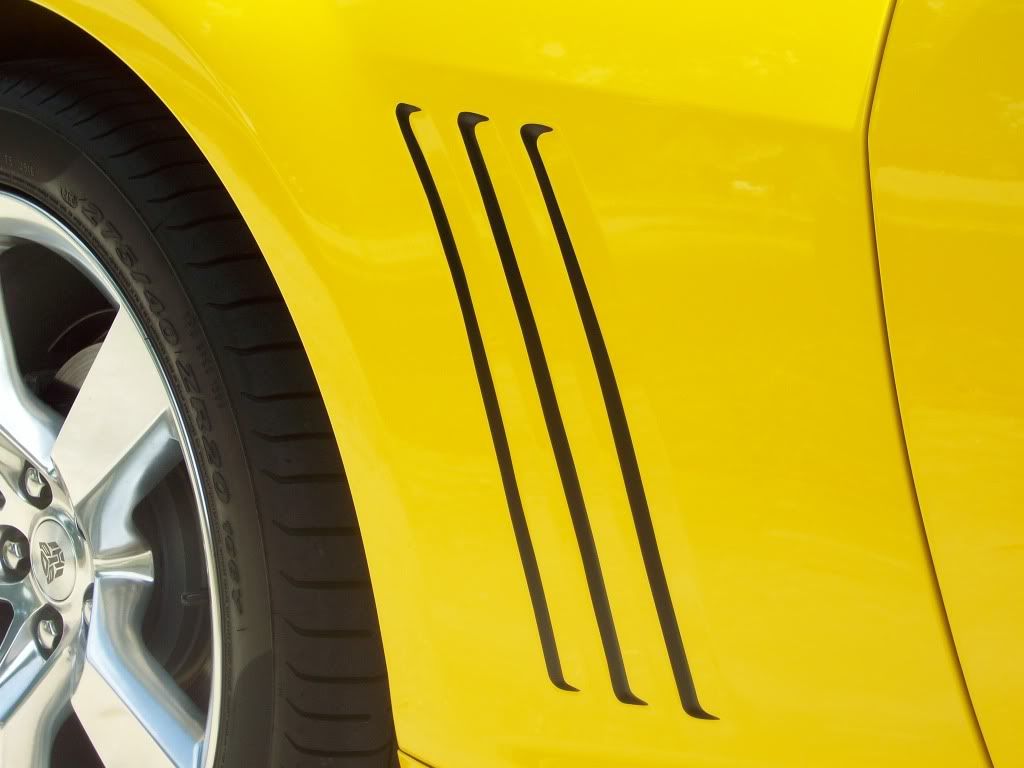 (
I wrote up an
installation guide
for anyone who purchases these vinyl inserts
.)
06-25-2011
- Windows tinted, fixed drivers side gill accents.
Precision Auto Films
did an excellent job on my tint; thanks Chris!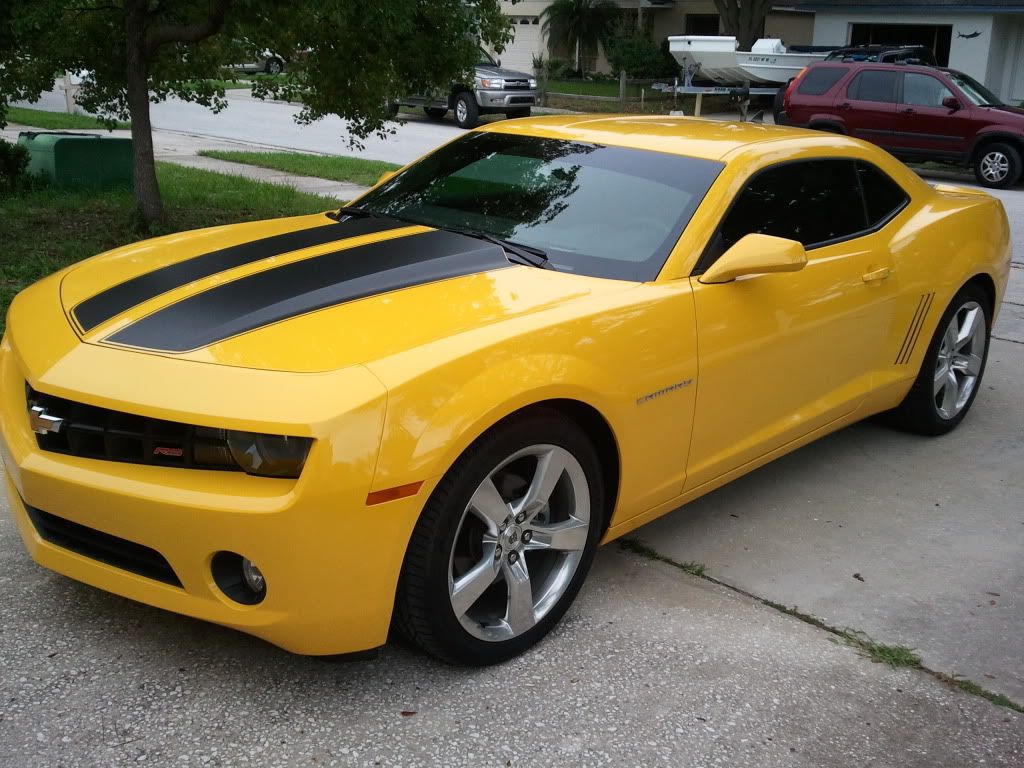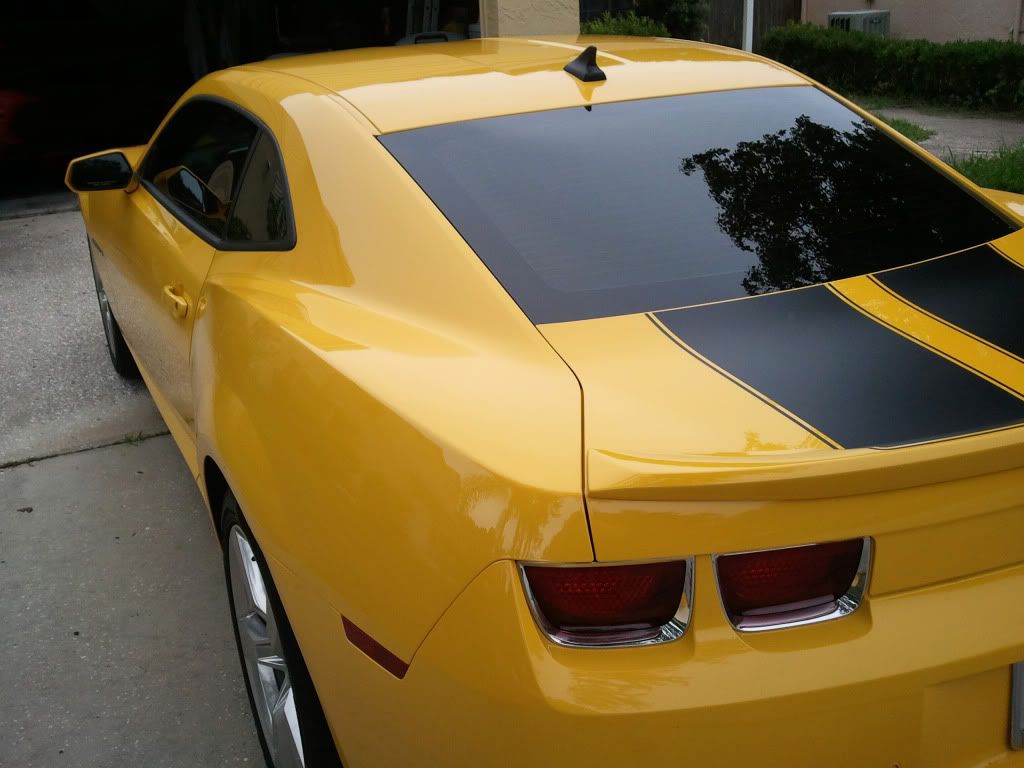 09-01-2011
- Dashboard ambient lighting (ABL) installed
12-25-2011
- Cold Air Intake by CAI & P13W Plasma DRL's by ORACLE installed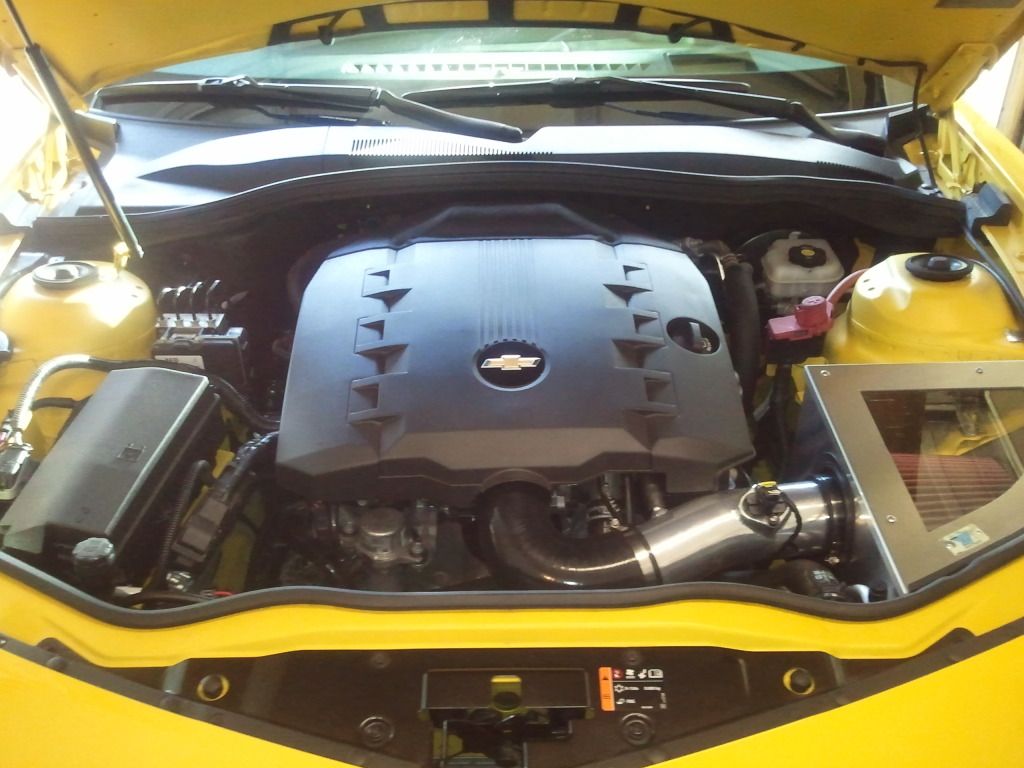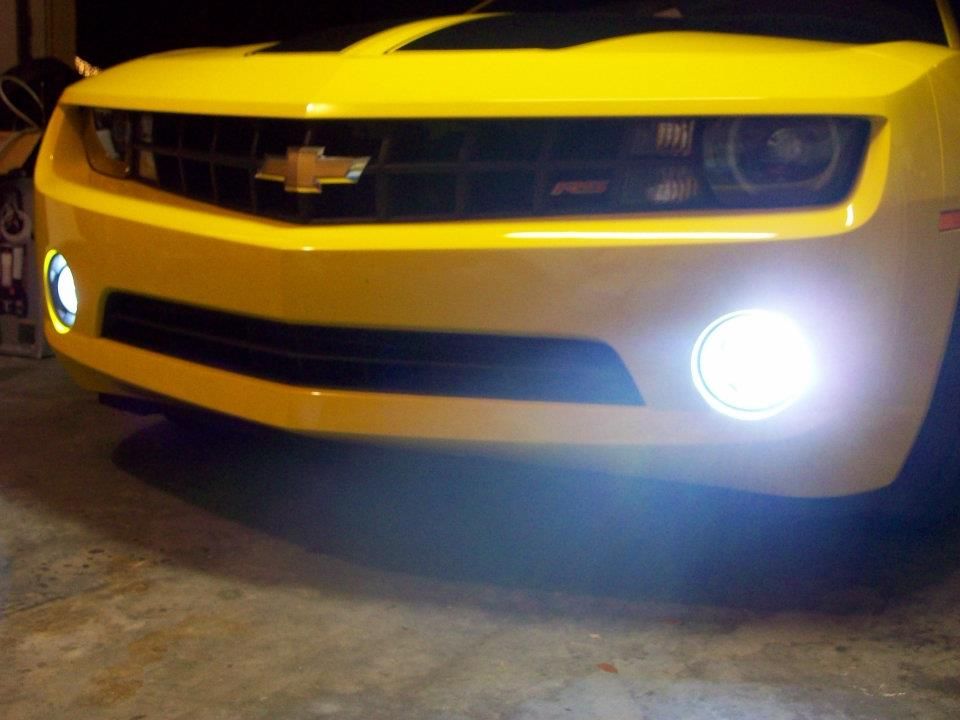 1-10-2012
- ORACLE SMD Sidemarker Kit from AACStyle.com installed
1-11-2012
- ORACLE foot well lighting from AACStyle.com installed
(no pic yet)
2-9-2012
- Painted Engine Cover installed
4-2-2012
- HURST Comp Stick Kit & Comp Plate Installed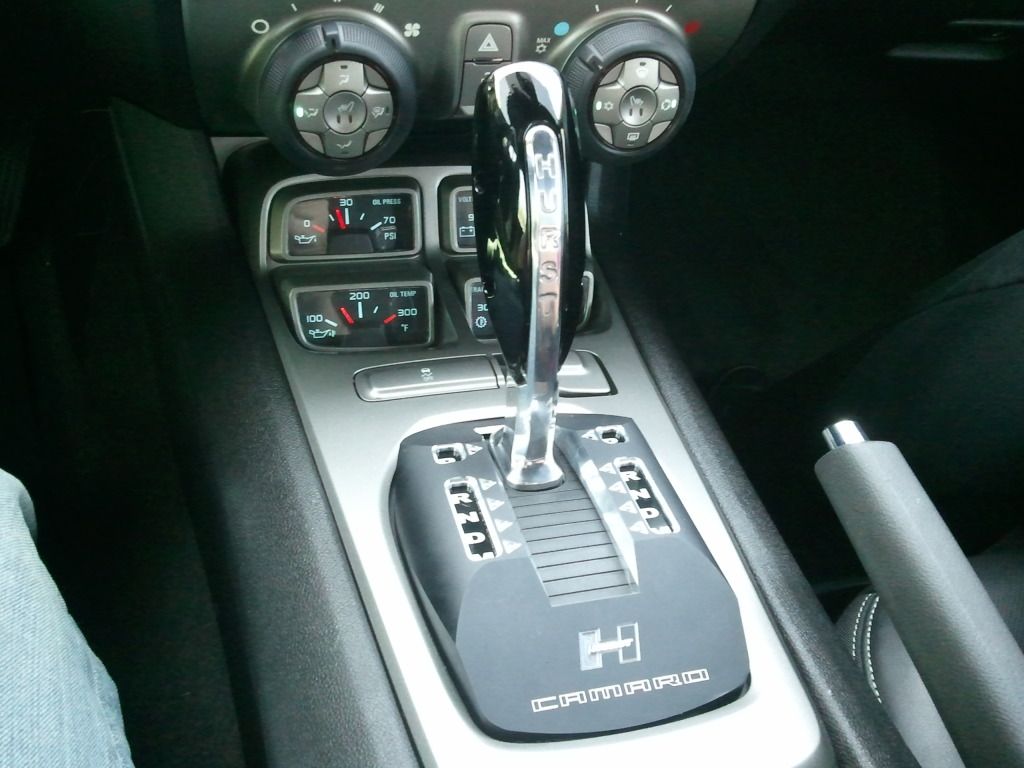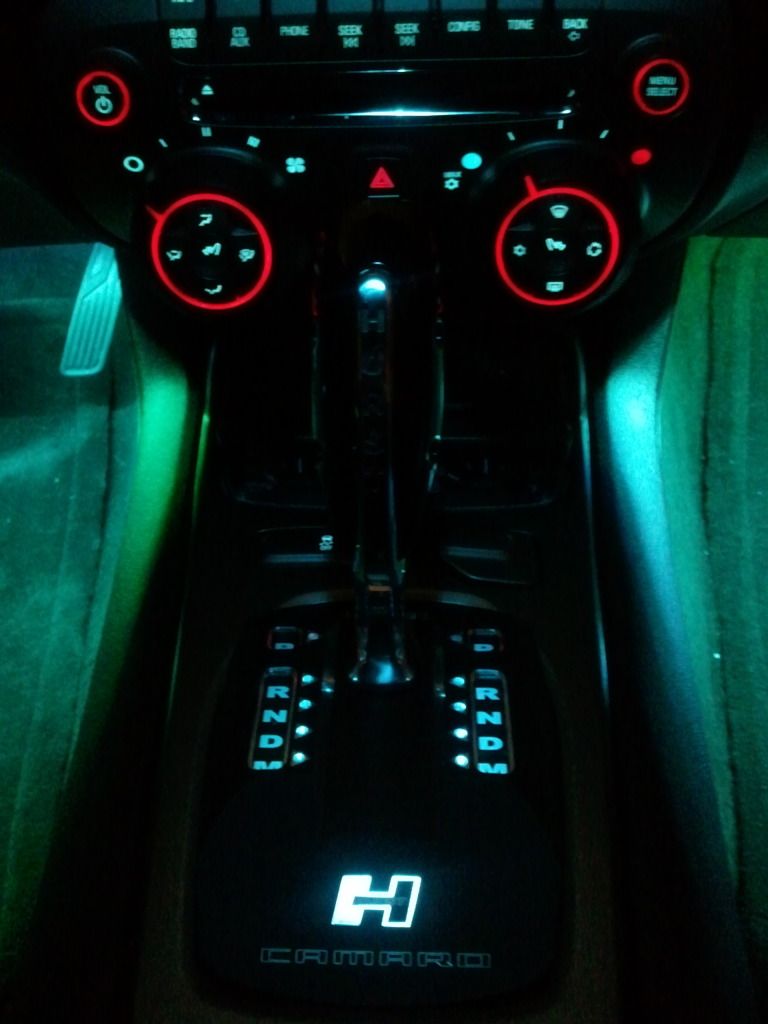 4-21-2012
- SRP Black Anodized Pedals Installed: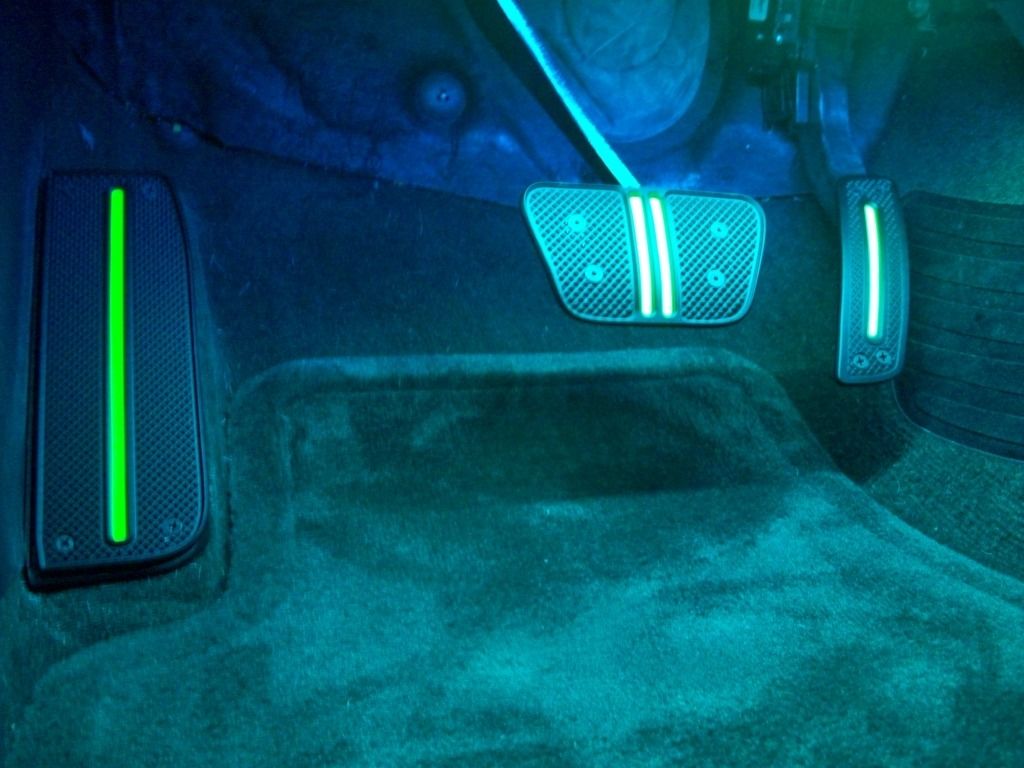 4-24-2012
- 12" JL Audio Sub / Alpine Amplifier installed (
more pics
):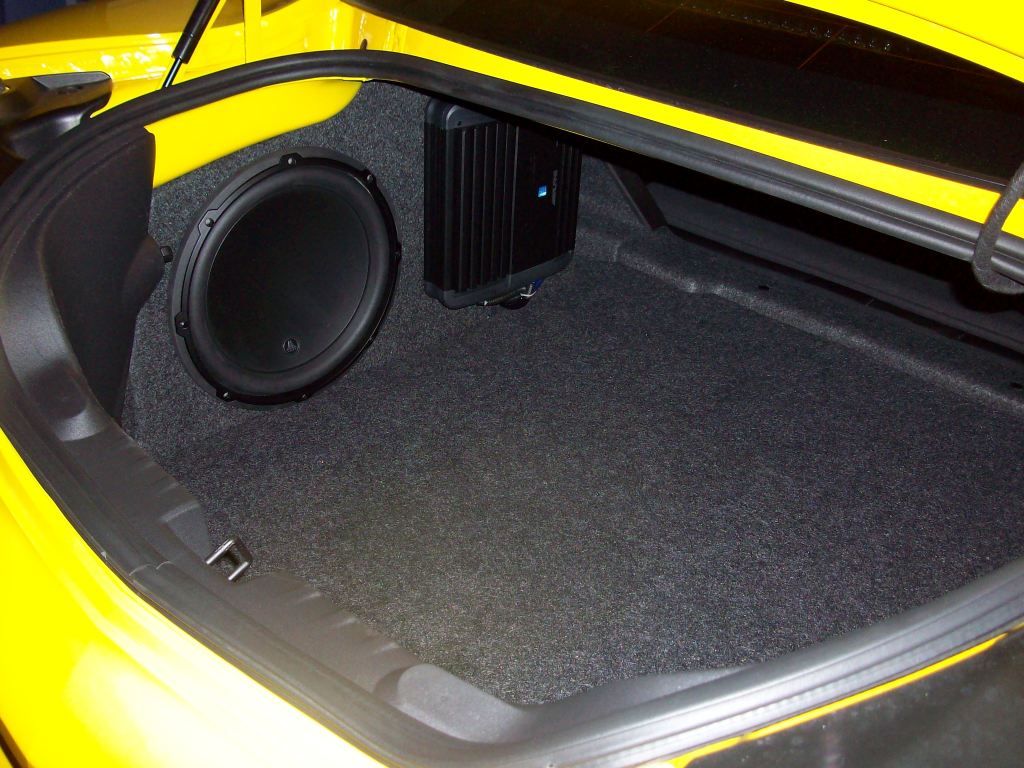 8-16-2012
- 3/8" Iceolator, Plenum Iceolator & Rx Catch Can installed: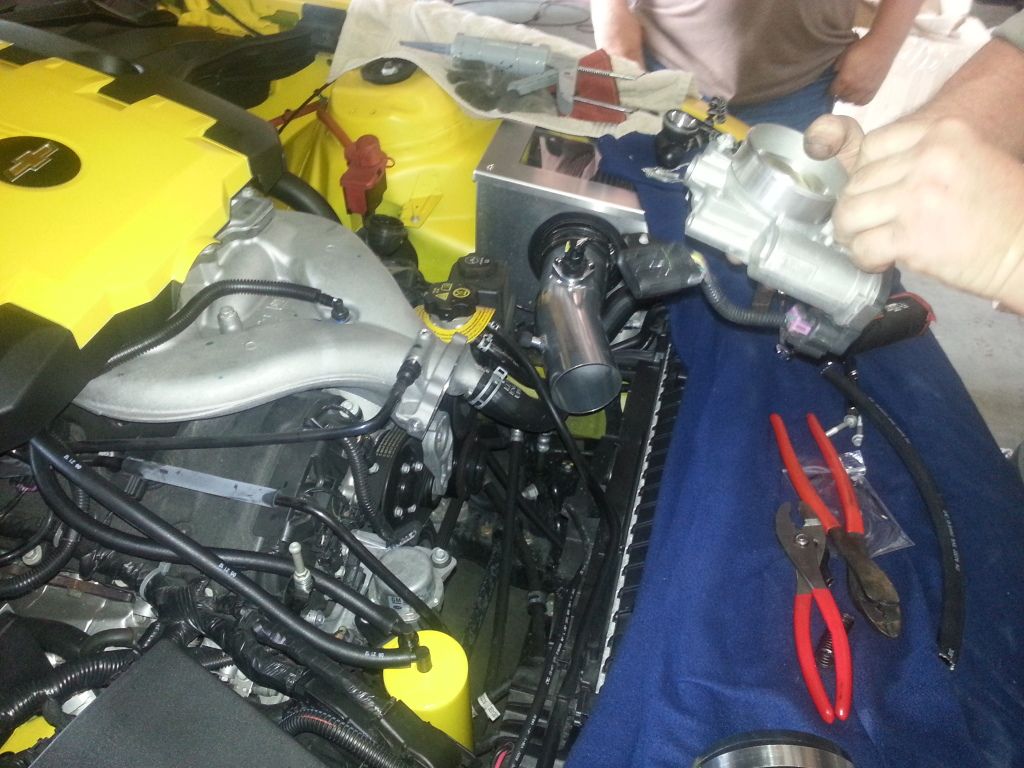 11-11-2012
- Transformers Edition Fascia Blackout installed: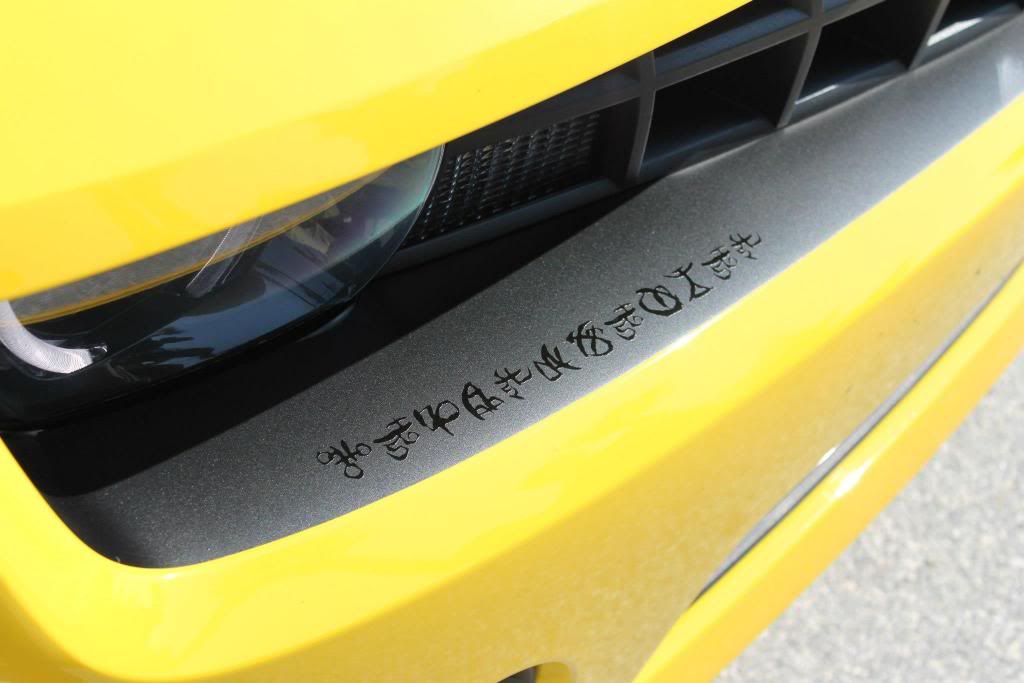 11-27-2012
- Transformers Edition door sills installed: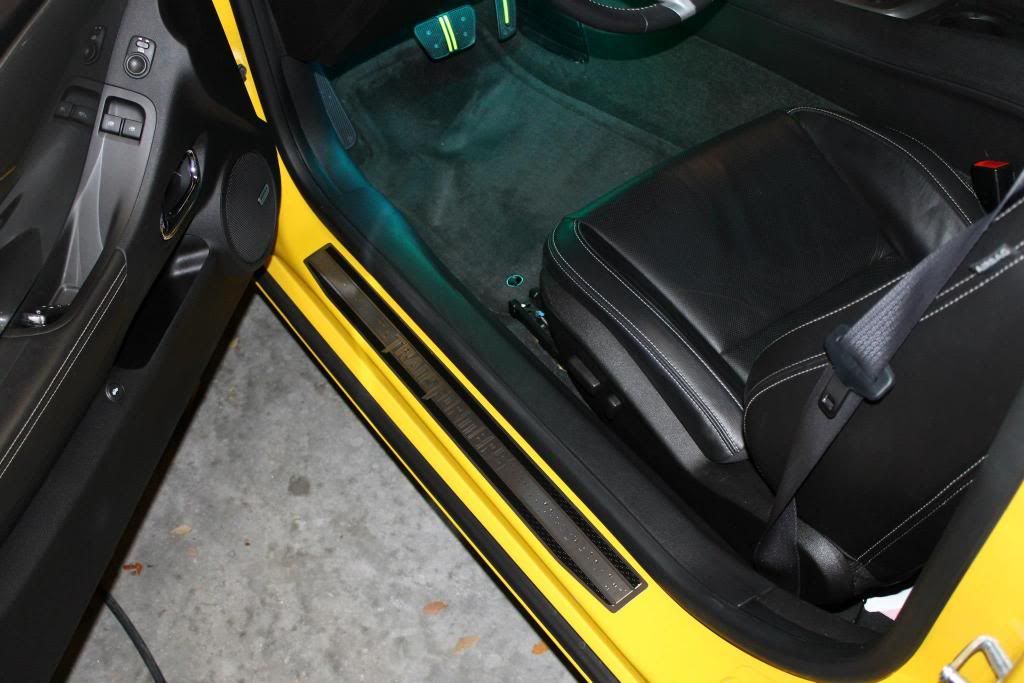 12-3-2012
- Door Sill LED Illumination Installed:
12-25-2012
- JDP Color Changing Halo Kit Installed: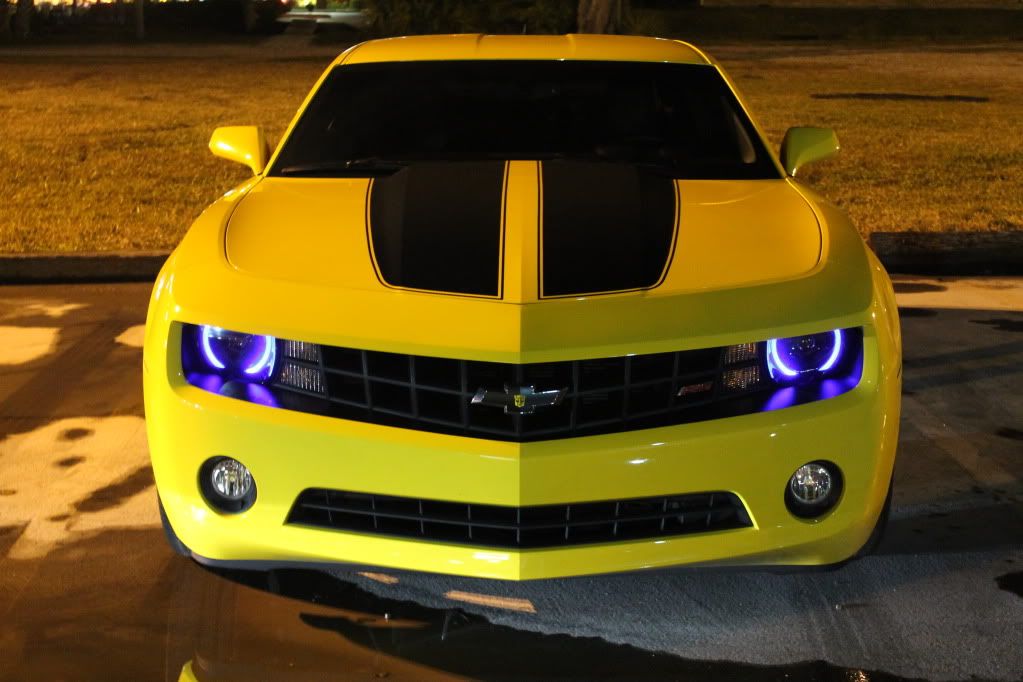 12-26-2012
- Transformers Edition Center Console Lid:
(pic placeholder)
01-06-2013
- Eibach Sway bars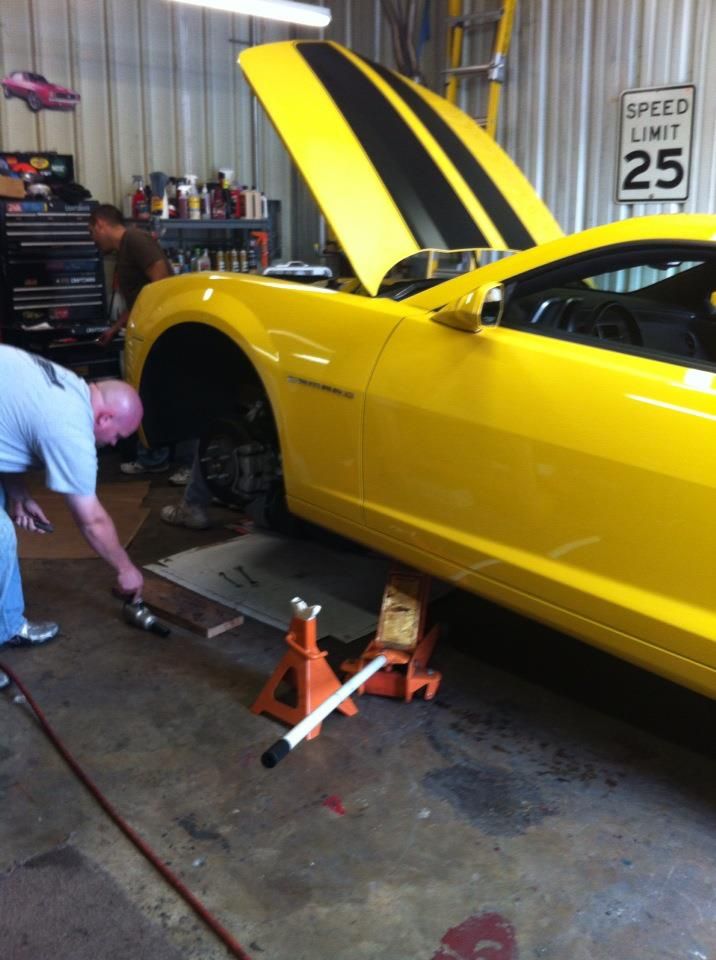 In The Dog House
- Where I had to sleep after purchasing mods before consulting with the wife.... lesson learned; it's actually pretty comfortable.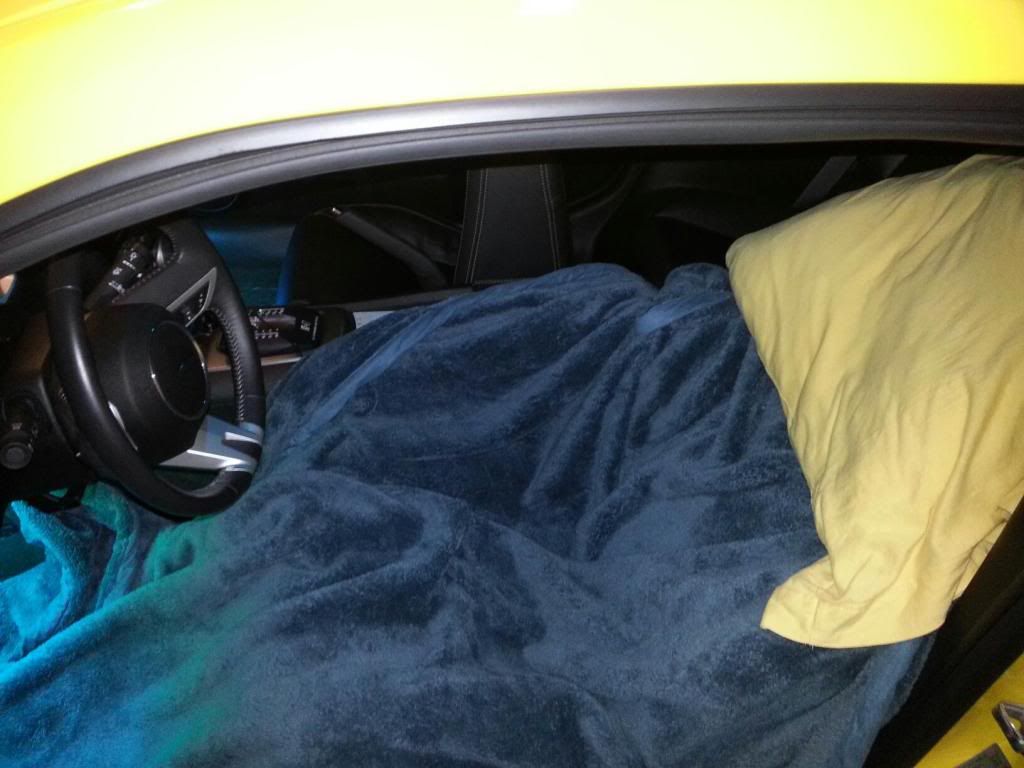 07-07-2013
- Ported Throttle Body
(Thanks
Florida Speed & Power
!)
08-02-2013
- Heritage Grille Installed - (Thanks for the great deal & excellent service,
MaureenM@RodgersChevrolet
)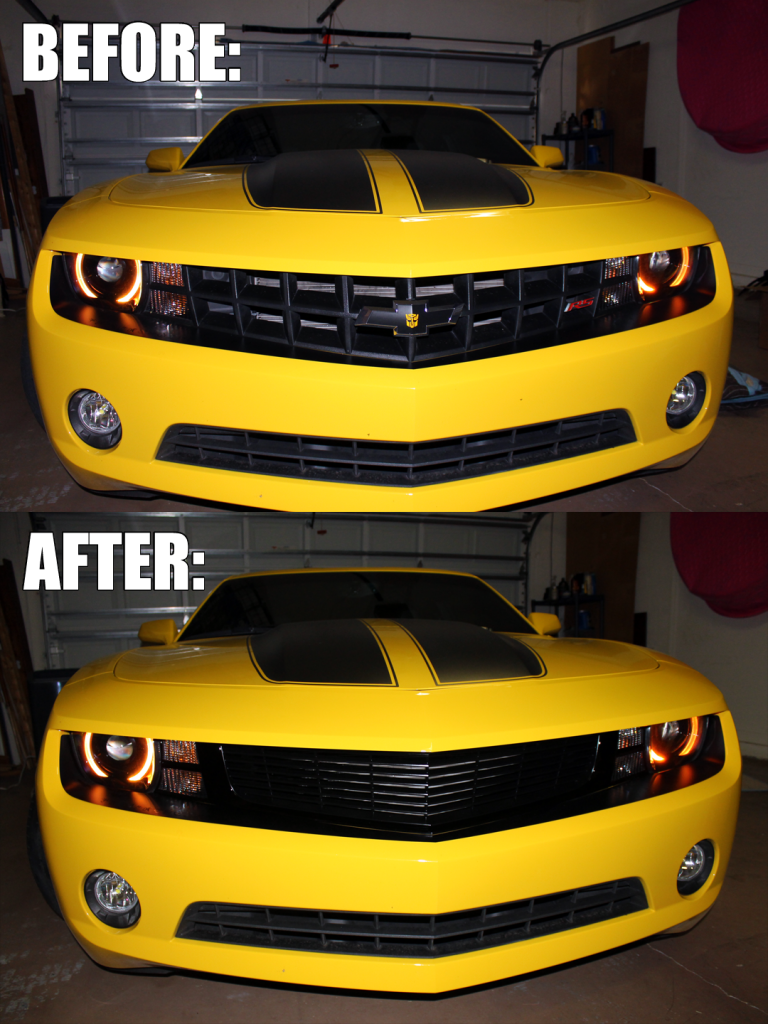 01-25-2014
- ZL1 Rocker panels installed.
(pic placeholder)
02-19-2014
- OEM Front Lip Spoiler painted & installed: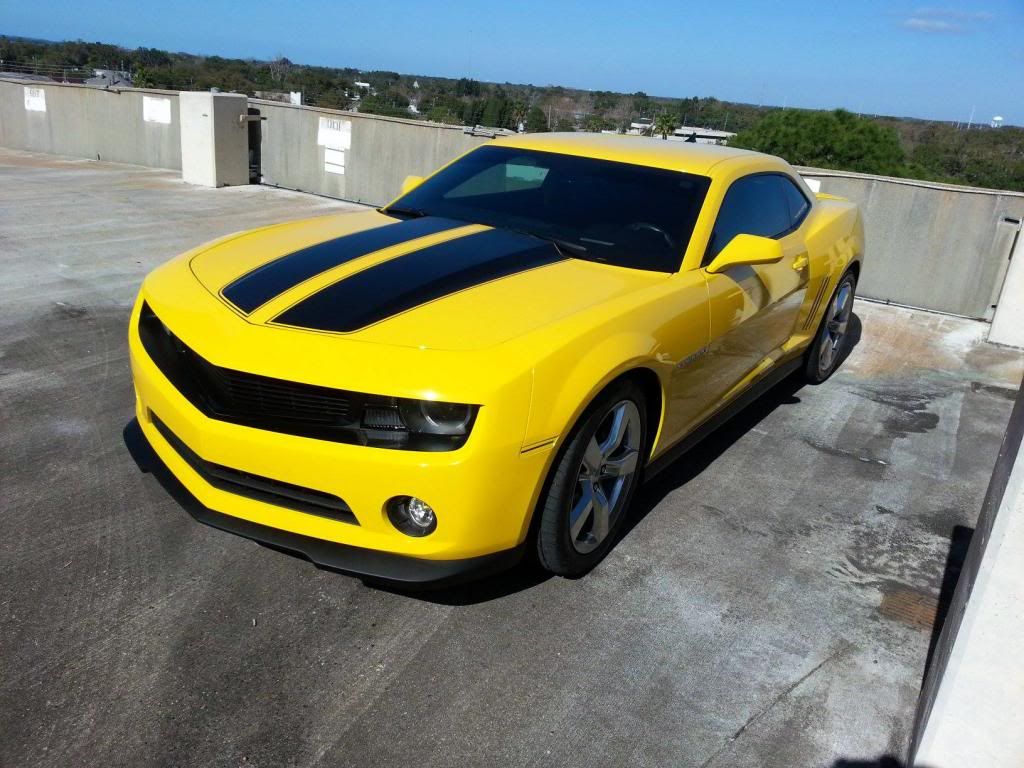 04-14-2014
- Made some decals as a joke; kept it on after seeing the reactions from my wife, and people at stop lights.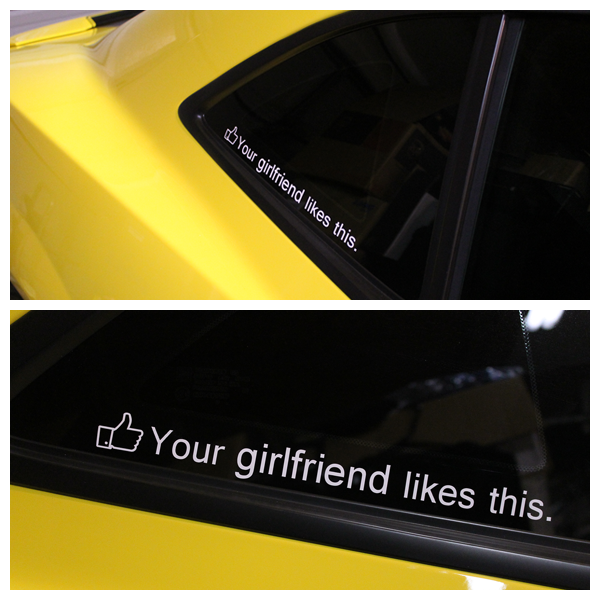 02-28-2015
- Dual RGB Halo & Grille Light:
07-03-2015
- Upgraded to ceramic pads + drilled & slotted rotors.. painted calipers:
(pic placeholder)
10-22-2015
- Sequential Tail Light Harness Installed
(pic placeholder)
11-07-2015
- ORACLE Plasma Afterburners installed in Tail Lights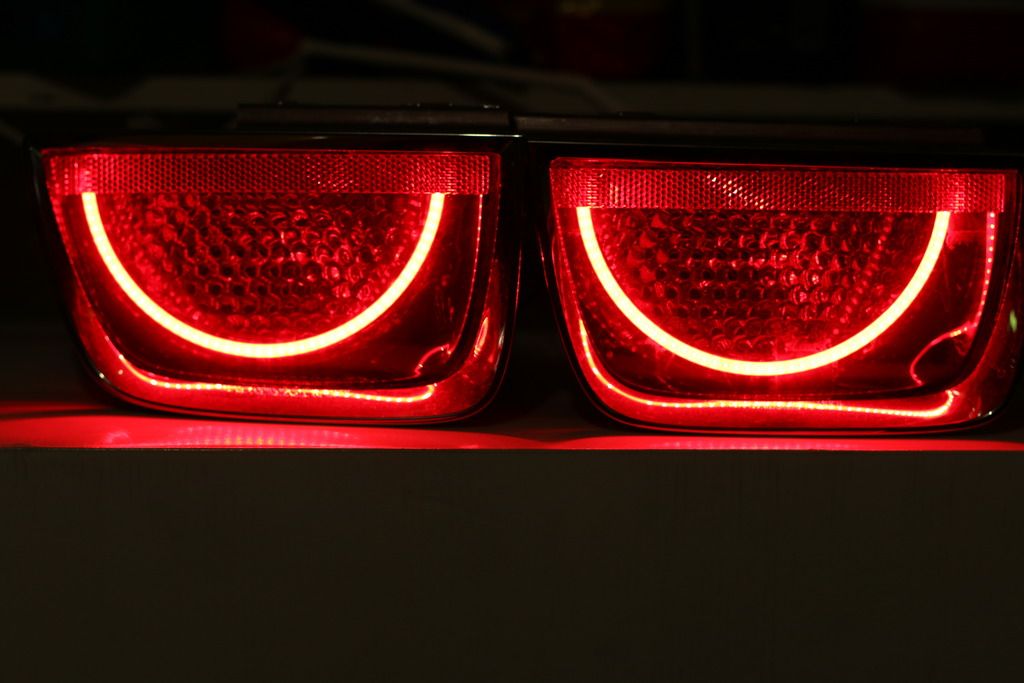 11-10-2015
My wife is having my ZL1 bumper painted for my birthday!! (I'm SO excited)
11-13-2015
- ZL1 Bumper Painted & Installed / Plasma Afterburners finished.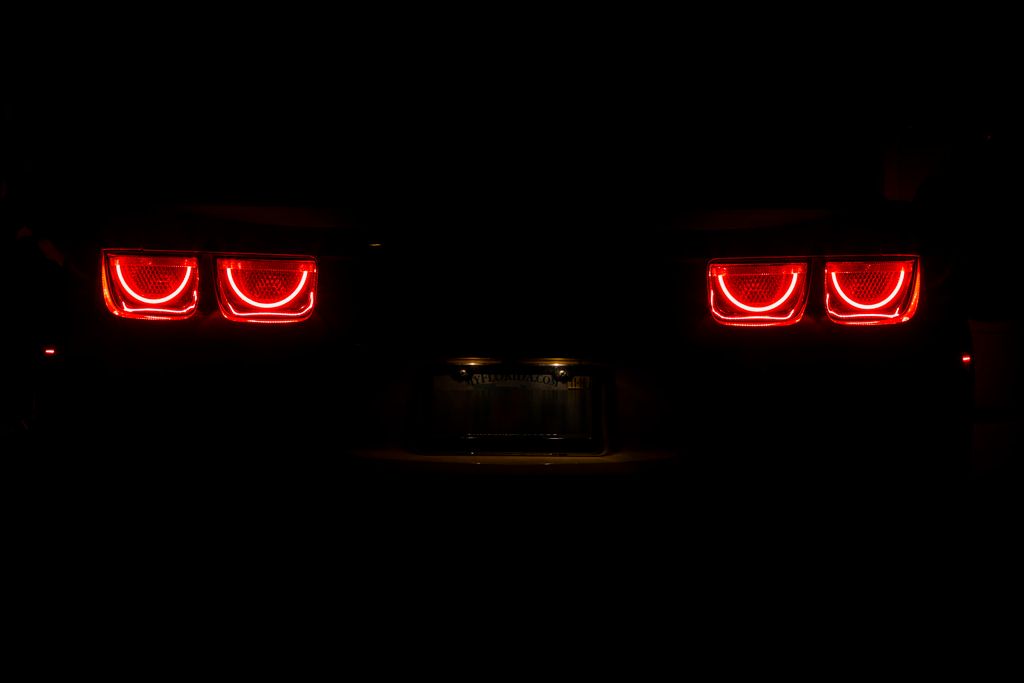 11-20-2015
MRT v2 & Quad Tips installed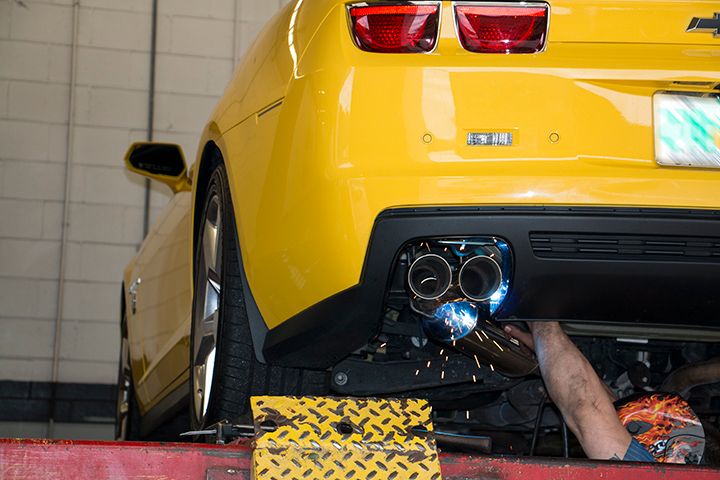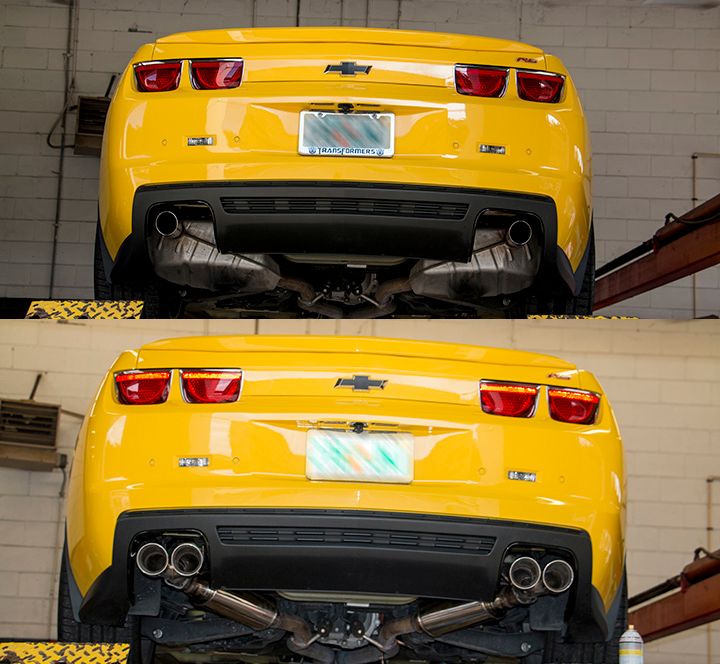 9-24-2016
New PAC-Audio kit and Kenwood Headunit installed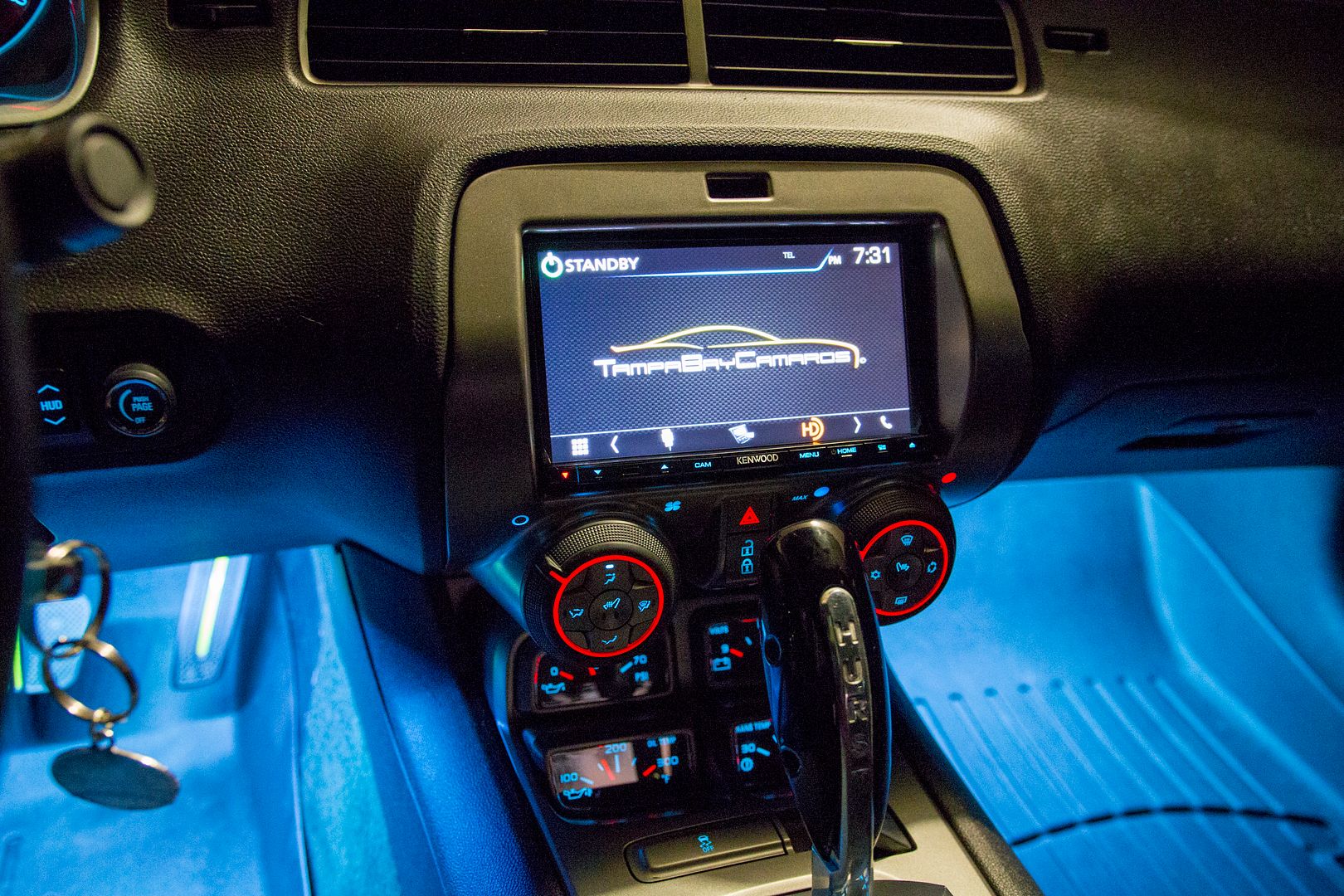 11-20-2016
Traded in on a 2012 Rally Yellow ZL1 with 20k miles.