205hp 3.8L V6, 0-60 in 8 seconds, 1/4 mile in 16 seconds, 26 MPG
Oh wait........ That was 8 years ago. This is today.
312hp 3.6L V6, 0-60 in 5.9 seconds, 1/4 mile in 14 seconds, 36 MPG (at 55)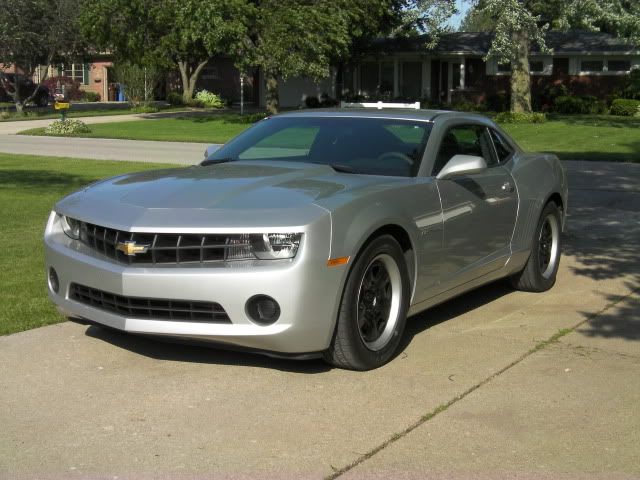 Overall perceived quality, even though this new one is the absolute base and my old one was the absolute top of the line, is about 5x's better than the last generation camaro. Much better materials, much better fit/ finish, and body gaps are tight enough so that it would be a challenge to work a razor blade into them. Performance is night and day different.
Old: nimble for its size, however rough riding with noticeable axle hop over sharp bumps. Noticeable road and exterior noise.
New: still as nimble, but very smooth riding. Cadillac quiet.
Old: Loud fat sounding engine. While light on its feet, its no speed demon. Transmission must co-operate to deliver a decent linear acceleration.
New: Loud athletic sounding engine. While not a V8 rumble, the interior note demands authority, when you rev it under load it sounds like it means business. Acceleration is snappy and instant, even when in a high gear. (Woo-Hoo for a flat torque curve!) Acceleration is exponential, once the tach hits 3500 the car wakes up. The car pulls progressively harder until it redlines at close to 7000.
Interior is very comfy and quiet, though as to be expected with a base model camaro, there is a lot of plastic and the rear seat is useless (when the driver is 6'5").
The lines on this car are just stunning. Sitting inside of the car with its restricted visibility makes you feel like youre in something built for business, while the exterior body lines make it look muscular and athletic. Its too bad you dont see more of this in modern cars.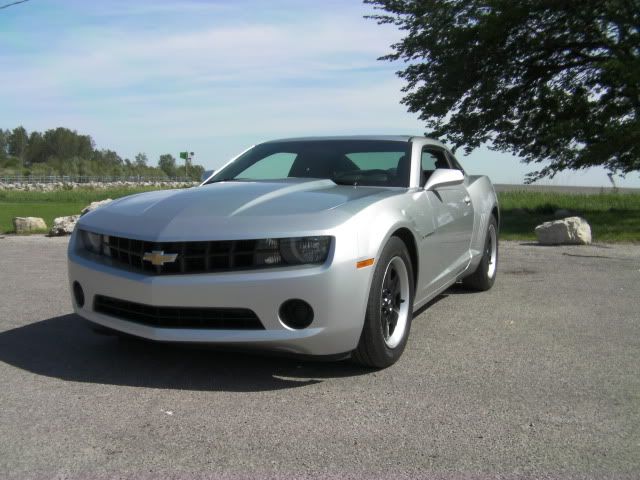 The car came with all of the options I wanted, bluetooth, XM, floor mats, etc. (the basics). The only thing I did not get that I really wanted was aluminum rims. I was concerned the steel wheels would look like poop. But, surprisingly, I like the way they look. They give the car a meaner feel. I dont think they would have worked if they didnt come with the body colored beauty rings though. Tires are 245/55/18.
I was not

the 36 mpg claim either. On my way to work, I cruise at 58 with cruise control on. With the AC on, it gets a constant 34 mpg the entire way, with the AC off I see 36 mpg. Overall average on my first tank, which included 1/2 highway 1/2 drive-it-like-a-camaro driving yielded a 26 mpg average. V8 performance at 4 banger economy. Incredible.
This is to be a slow progressive project, as this is my DD (and only) car right now. Expect to see mostly cosmetic changes until I feel comfortable enough to start endangering the warranty.
After a 3 year hiatus (I delved into the world of the jeep JK after my last one) It feels SO good to be back into a camaro. It feels even better now that I FINALLY have a vehicle with more than 200 hp.