Like so many, been lurking for a couple months enjoying/absorbing the info and entertainment of the forums.
I've always enjoyed Camaros, especially the '68 and '69 SS and had been debating about buying one to restore. But when the C5's came out, I hafta say that I absolutely fell in love with the looks... mix of retro feel with modern vehicle. When the Convertibles became available I really started actively watching pricing, etc, but wasn't ready to jump in.
Then when traveling in May, I took advantage of renting a convertible SS for an extended test drive, mainly with hopes of it being uncomfortable enough on the 2 hour drive out of the airport that I'd be able to strike a pricey car off of my lists of "would love to have one". No such luck! And I ended up finding it quite comfy and pushed about 3 more steps toward buying.
So ... now one is parked conveniently in the garage, but I did get a few pics of it as required by the folk here ...
(already popped open the big fridge and made my self homely)
Yup. HUD for safety, though had to kill the headlights for camera to capture it ...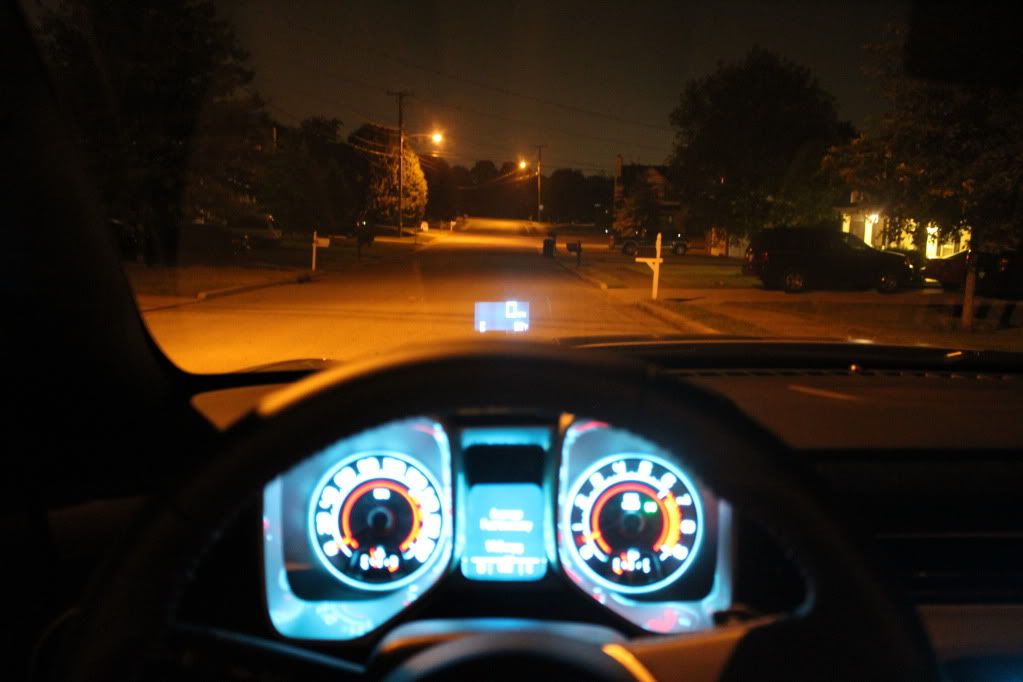 And, yeah ... it goes pretty fast ...
Yeah well ... having problems getting myself out of the car to actually get pics of the exterior ...