Dual Exhaust Tips For Sale
---
They are 3.5" outlet. And a 2.5" inlet. I cannot fit them because my exhaust is a 3". I originally had a corsa which is a 2.5" but I returned it before I even opened it. And I went with a Kooks 3" setup. So I have no use for these tips.
Looking for $100 shipped.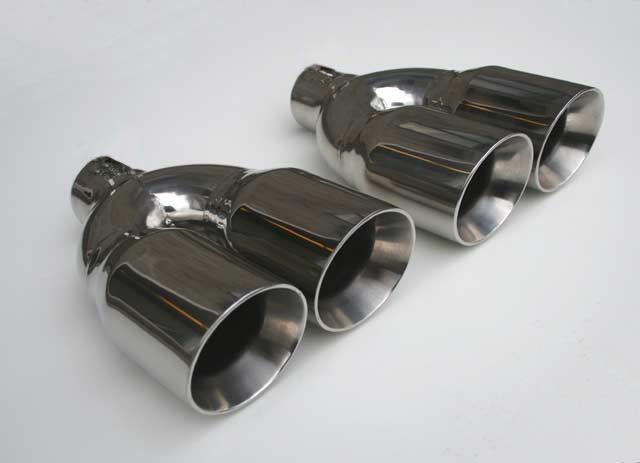 __________________
2011 SS/RS IOM M6 --- Kooks 1 7/8" Long Tube Headers Coated, Kooks 3" HFC, Kooks X-pipe, Kooks 3" Cat-back, Cold Air Inductions CAI, Custom Quad Exhaust & Diffuser, Custom Tuned at Jannetty Racing. (2) 10" JL Audio w6's. Rockford Fosgate Power T500-1. Cache COE6.